Five Sean Cody Solo Models Who Desperately Need To Come Back And Fuck

The first time was in July of 2014 ("The 10 Best Sean Cody Soloists Who Fell Off The Face Of The Earth"). The second time was in January of 2015 ("Here Are Last Year's Hottest Sean Cody Solo Models Who Never Came Back"). The third time was in January of 2017 ("The Best Sean Cody Solo Models Who Never Returned, Part 3"). Now, let's take yet another look at the best Sean Cody soloists who never returned, this time focusing on models from just the last 18 months.
Note that this article only contains five models. Why only five? Well, over the last year and a half, there haven't been that many great Sean Cody solo models who never returned, tbh. So, I could only find five who truly stood out. The date of each model's solo scene is next to their name, and click any link to watch his full video.
Vance—February 20th, 2017
Mason Wyler's doppelgänger was a solid performer with two great cum shots (one of which was in a mirror—and those are always great), and other than the mistake of shaving his pubes bald, I think he had a lot of potential. Also, Vance's scene was well filmed, with lots of good footage of his rock hard cock.
Jermaine—December 19th, 2016
Not only is Jermaine the only openly gay model on this list, he also turned in the best overall performance on this list. After an intense jerk off session during the first half of the video, he shoots an explosive load that nearly hits his face. (And after cumming, Jermaine jokingly says that he gave himself a pearl necklace.) How did Sean Cody let this one get away?
Lawrence—March 13, 2017
Lawrence—one of the hottest guys in recent years to appear on the site—had the "Sean Cody" look, but he just wasn't ready to come back and become a full blown Sean Cody model. Assuming he performed well with others (and assuming Sean Cody filmed him properly), Lawrence could easily be one of the biggest Sean Cody models in years if he ever came back.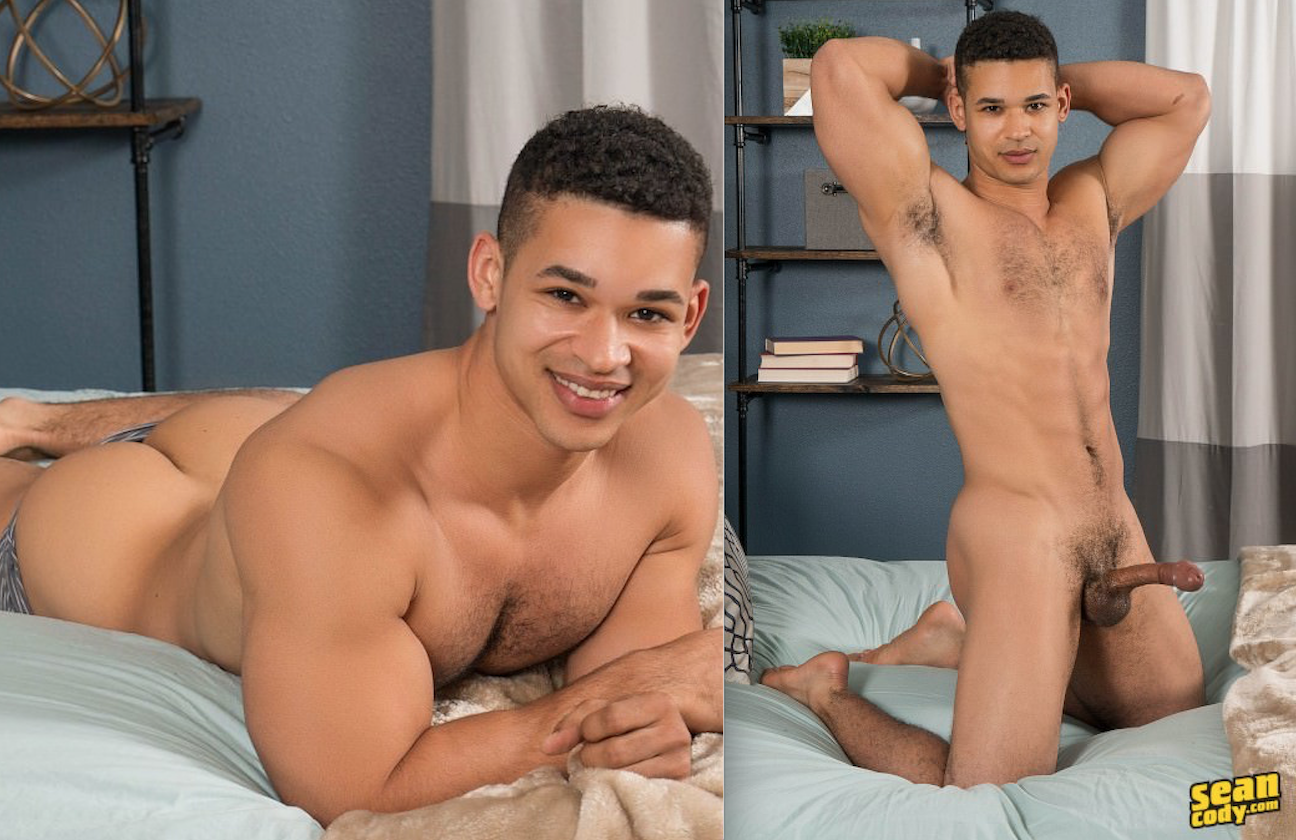 Israel—August 14th, 2017
The cutest model with the best body on this list is Israel, and given what a natural he was on camera, it really is shocking that he never came back to fuck. And with one of the biggest and roundest bubble butts in Sean Cody history, not being able to ever see Israel bottoming is a true gay porn tragedy.
Thom—January 16th, 2017
My favorite on this list is made all the more frustrating by the fact that, at the end of his video, Thom says he'll "probably" be back for another Sean Cody scene. That return obviously never happened, and one of the hottest Sean Cody redheads with one of the most perfect cocks (why is that gingers always have such big cocks?) was never seen again.
Compilation clip of Vance, Jermaine, Lawrence, Israel, and Thom:
[
Sean Cody: Vance, Jermaine, Lawrence, Israel, Thom
]
Who would you most like to see return?