Billy Santoro Exclusive: What He Really Thinks Of Michael Lucas, Mike Dozer, Truvada®, And More!
Billy Santoro's rise from relatively unknown amateur performer to one of today's most in-demand, mainstream gay porn stars seemed to happen out of nowhere. But, behind every overnight success is a good back story, and Billy's is one I'm glad to have learned. It's no secret that we haven't exactly been BFFs this past year, so I'm grateful that he was willing to reveal so much to me. From Mike Dozer to Michael Lucas and Truvada to Viagra, no subject was off limits in Billy Santoro's first Str8UpGayPorn exclusive interview.
Str8UpGayPorn: I should acknowledge what most readers might already know, which is that you and I initially got off on the wrong foot. I wrote an article poking fun at something you said about Men.com, things escalated, and then I made some immature remarks on Twitter. I'm really sorry for that, and I'm hoping we can start fresh?
Billy Santoro: Well, I think what stings me the most as an adult are two things: One, attacking me for my appearance. I was brutalized over my appearance throughout my childhood. I defended myself and almost always got the short end of the stick whether it was coming home from school with a black eye or being attacked further for throwing punches "like a girl." So when I hear an attack on me about those sorts of things, it takes me back to those horrible days, which included multiple suicide attempts. I tend to lash out. Two, attacking someone I love. Seth had a really hard time with the whole Lucas Entertainment mess, and I felt my hands were tied in the situation. Seth is a very quiet, somewhat shy, good hearted guy who never says anything bad about anybody. So, it's rough to hear him being called a liar. And this wasn't from you, Zach, but the comments on the blog. I was immature enough to attack the blog. So I sincerely apologize for that.
I'm really glad we can move on. I guess I'll get right to it since you mentioned Lucas. You and your husband Seth were the first couple to do a bareback scene for Lucas Entertainment, and everyone knows there was some drama when Seth wanted out of his Lucas contract early. Set the record straight: Why did Seth really stop working for Lucas?
Well, he was not happy with a lot of things. Most of which could have been solved by someone reasonable. But, in his final scenes with the company, he was blatantly mistreated on set. When workplace laws are violated in addition to not being paid for fetish scenes, he just had it. It was a signal from the company that he was not respected nor wanted as a performer. Seth wants to work and enjoy his work.
It's good he left when he did then, and he obviously hasn't let Michael's threats prevent him from working elsewhere, which is great. You've had an exclusive contract as well, with Men. What are your thoughts on exclusive porn contracts in general?
Exclusive is definitely good for someone who is new to the industry. My contract was only for six months, which is the perfect length of a contract. Any longer than that really isn't necessary if the performer wants to shoot a lot. I am 38 years old and I left my career for just a year to check a box. I always wanted to try porn. My goal was to work as an exclusive for six months, then shoot with everyone else. One studio presents one way of doing things. I feel like I've become such a better performer by getting to work for other studios and other directors who know how to take me to the next level.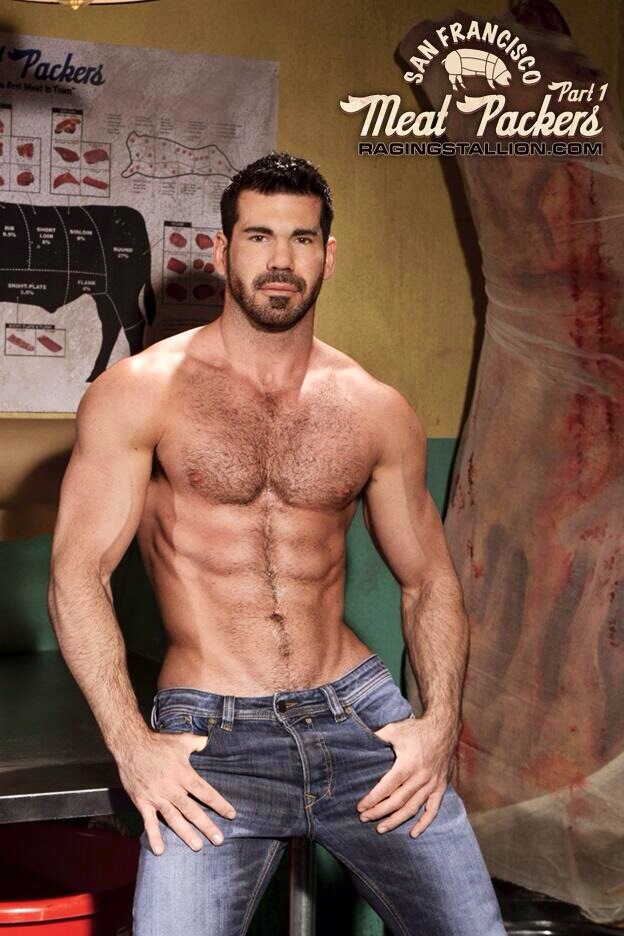 Why did you wait until you were 38 to get into the industry? A lot of people do it when they're very young. What made you finally take the leap?
I wanted to accomplish other things in my life first. I wanted to get my education. Then I was thrust into a career and just kept putting it off. Also, I was a real twink until I hit 30. I removed all my body hair and was 6ft, 137lbs. I didn't see many guys like that in porn at the time. Despite being told by Chi Chi LaRue since the early 90's that I should do porn, I just wasn't at a place to do it.
And now that you're doing it, is it everything you imagined it might be?
I honestly thought I would just do a couple scenes and be done. I'm not a spring chicken, and I do have some self esteem issues. I wasn't so sure the porn community would find me attractive. When I was offered three exclusive deals before my first scene was released, I knew I would do this for a little longer than a minute.
Did you anticipate that things would blow up for you so quickly?
The funny thing is that I thought I could create a following before I even shot my first scene. I used my social media marketing experience to brand myself and release some scandalous vine clips and a ton of selfies to start gathering a following. To this day, I have only done one club appearance. I don't depend on studios, producers, or agents to market me.
And yet you always seem to be so busy—maybe one of the busiest gay porn stars working today. How do you stay grounded and how do you keep track of your schedule?
It may sound crazy, but when I'm traveling from city to city, I will FaceTime with Seth for an hour or two before bed. He'll show me our pets and just chat about things at home. It keeps me grounded. I have a basic attitude when it comes to porn. We are only fucking on camera. It's no big deal. Plus I understand the longevity of porn stars. Keeping track of my schedule is the tough part. I have been in operations management for 15+ years. I am very, very organized. I just iCalendar and Google calendar to keep track of my bookings.
Sounds kind of intense.
I live out of my outlook folders. 1. Bookings- where I keep the details of bookings, i.e, scene partners, top or bottom, call times, etc. 2. Travel- I keep all travel itineraries in this folder. 3. Testing- I keep all records of my bi-monthly HIV/STD testing. 4. Marketing- I keep photos and affiliate links in the folder as I am huge about promoting my own product in a way that isn't obvious.
You mentioned STD testing, which of course brings up the topic of barebacking. There's been criticism of you and other performers who switch between doing condom scenes and bareback scenes. In the old days, you were either one or the other—a bareback porn star or a condom porn star—but things have changed now. What do you say to those who aren't on board with performers like you who shoot both condom and bareback?
Good question. I have been labeled a "bareback" performer with only four bareback scenes out of the 75-100 scenes I have been involved in. Yes, there are some studios who will not book me for my choices, and I respect their decision. Do I think they are lacking in education? Yes. I do what I can to protect myself, and I use condoms more often than not.
And you mentioned STD testing.
I'm tested through the PASS system bi-monthly, and I do use Truvada as a back up plan, when all else fails in order to keep me HIV-negative. But, I do not argue with studios who choose to stick to their guns. So that covers the HIV.
And even with testing, isn't the system flawed?
I always think it's funny when a studio requires testing to perform. For example, I test HIV negative and STD free, and that test is valid for 14 days in order to perform. What if, in those 14 days, I have bareback sex everyday and take tons of cum in my ass? Am I still HIV negative and STD free on the day of my scene? Get the picture?
I do. And what about the drugs some performers need in able to perform? Some use Viagra, and some use injectables like Caverject or Trimix. Do you use anything?
I tried Viagra in my first scene with ChaosMen. You know that horrible photo of me you love to use? Well, look at my face in that photo. I was swollen and turning red. I had the worst headache and felt incredible congestion. I didn't even get hard due to the side effects. I realized in my first scene that if I was to continue in porn, I needed something else. I have a personal prescription for Trimix, as I do not trust taking anything that isn't prescribed to me.
Smart move—I wouldn't either. What aspects of shooting a gay porn scene do you not enjoy?
Like I said, I'm a very organized person. I get really annoyed when things aren't ready to go on set. I'm capable of banging out a great scene in a couple hours. Connor Kline and I shot our scene with Men.com in two hours. That was my fastest shoot. I've been on set with some studios for 10-15 hours with the bulk of that time waiting. Boner time is something that needs to be adhered to. In my opinion of course.
That's crazy! I won't ask you which studio that was for. But, which studio did you least like working with?
ChaosMen. It just seemed more straight-focused. Plus, I would be lying if my own shitty performance didn't impact that choice.
And which has been your favorite studio to work with so far?
This is really tough. I really enjoyed Falcon/Raging Stallion, Men At Play, Kink, and even Lucas—when you know who wasn't on set. They are all pros in the operations department.
You recently made a video in which you discussed the Mike Dozer situation, and you basically said that you hoped the charges against him were false, and that you still supported him? Is that accurate?
I support him, not so much in the way many seem to think. I want him to be innocent because I feel like the "gay men = pedophiles" argument is going to be thrust into the public eye again. When I came out at 17, my parents kicked me out of the house because that's what they believed. They didn't want me around my little brother or sister. So if Mike's guilty, which looks like it may be the case with the recent information about his long time boyfriend, who I also knew…it's…it was just heartbreaking to read that.
It's a terrible situation.
I just wish more porn stars would use their fucking brains. I get hit up every day by people under 18 who want to talk dirty and send pics. How hard is it to say, "Get back to me when you're 18"?
If Dozer is found not guilty, do you think the porn industry would welcome him back? Should they?
I don't think the industry will welcome him back. In a perfect world, yes they should. But he will be a marketing nightmare.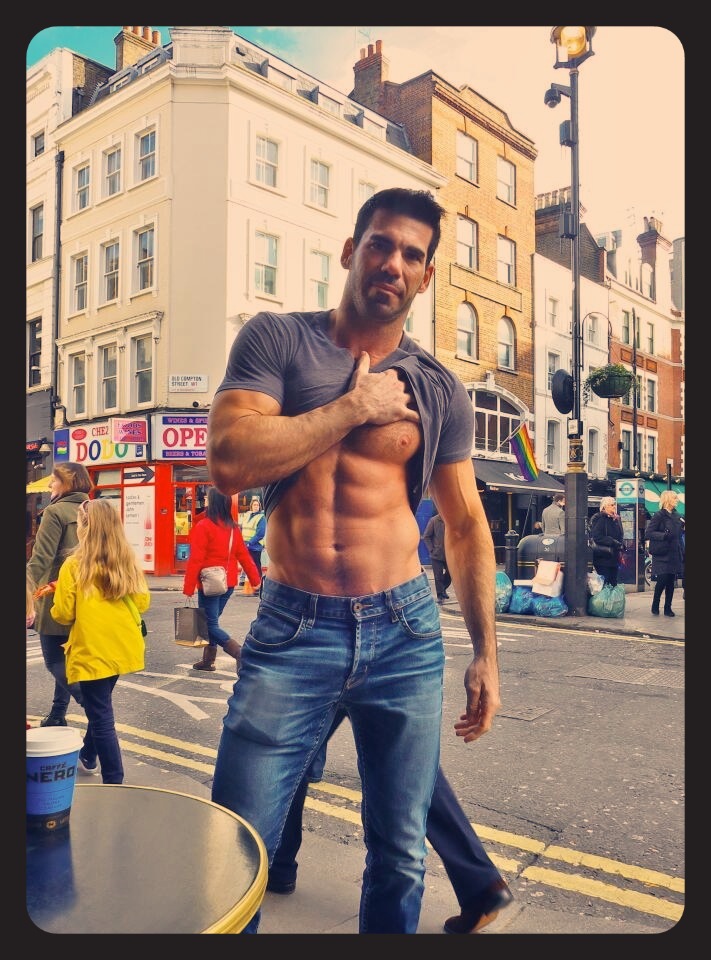 Where do you see the industry headed in the next five years?
I feel like porn as we know it is dying. Voyeur cams will be the thing, and they will be inexpensive. I tried out a cam site last week and I'm really good at it. I'm a talker and made a lot of money just from that. I would advise current porn stars to really brush up on social skills and develop a more outgoing personality for this type of performing.
Any advice for newcomers just starting out?
I've shot with many newcomers recently, and I get a ton of questions. My single piece of advice has been to let fans into your life. The more fans feel connected to you on a more personal level, the more loyal they become to you.
I know you and Seth are moving to D.C., and I get the sense that your shooting schedules might be slowing down? Are you planning a retirement?
We are booked a lot in May and some in June. I lived in DC for seven years prior to moving west. I'm just not a west coast personality type. I miss the fast-paced east coast cities. Seth wants to finish his education and got accepted to George Washington University, and I want to get back into my career.
Which is?
I specialize in Lean and Agile Training to make companies operationally efficient and profitable. I do have a passion for that challenge and miss it tremendously.
So no official retirement date as of yet?
I will not ever retire from porn "officially." I won't make a formal announcement. For now, I'll continue to shoot, but I will definitely make my professional career my first priority.
OK, before I let you go, let's play the Lightning Round. I'll name a porn personality, and you tell me the FIRST word that comes to mind.
OK.
Chi Chi LaRue— Laughter
Brent Corrigan— Twink
Christian Owen— Sarcasm
Sister Roma— Nuts
Colby Keller— Big
mr. Pam— Energetic
Jed Athens— Bareback
Trenton Ducati— Busy
Michael Lucas— Ugh
Jake Cruise— Scared
Johnny Rapid— Again?
JD Phoenix— Lips
Conner Habib— Intelligent
Topher DiMaggio— Diva
Boomer Banks— Sister
Thank you, Billy! I really appreciate you taking the time to chat.
Girl, bye. 😉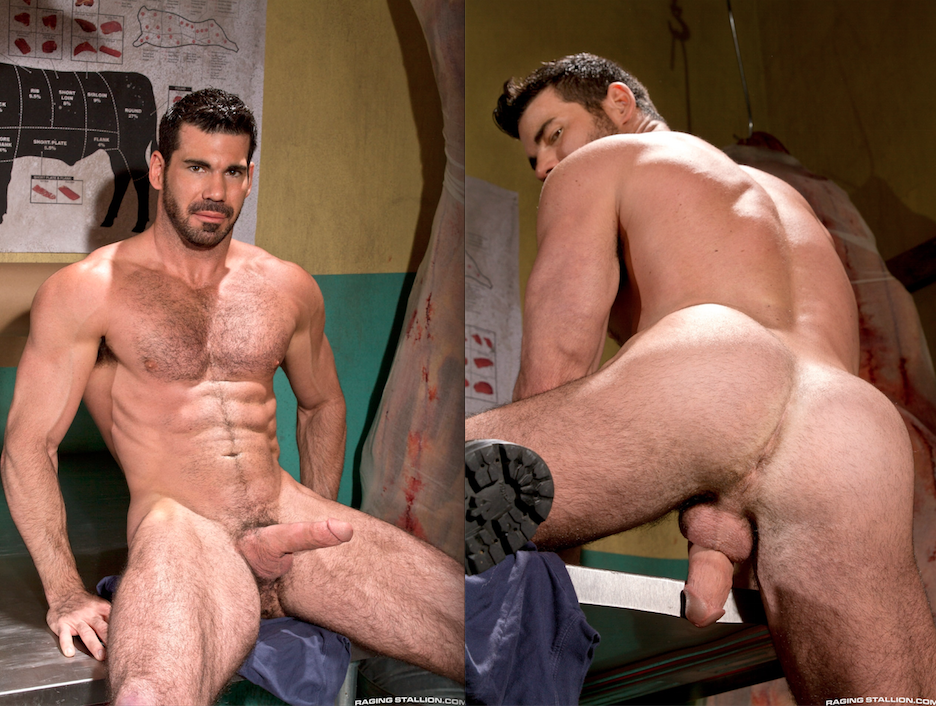 [Raging Stallion: Billy Santoro]