Blake Mitchell And Corbin Colby Reunite To Tag-Team Newcomer Clay Turner Bareback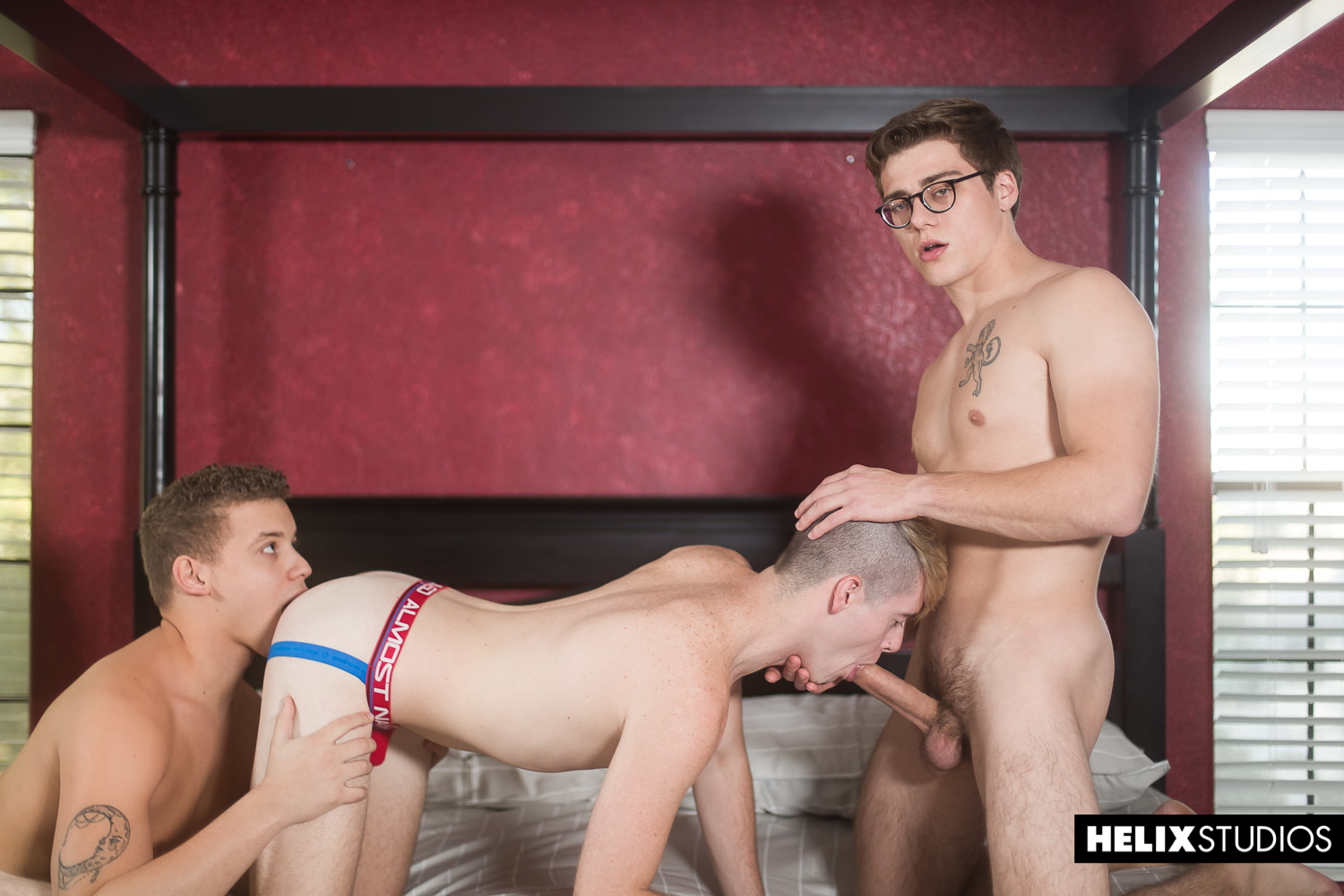 Two of Helix's biggest stars are reuniting today to help welcome a newcomer to the studio, and there's a fun twist in this three-way that I was not expecting.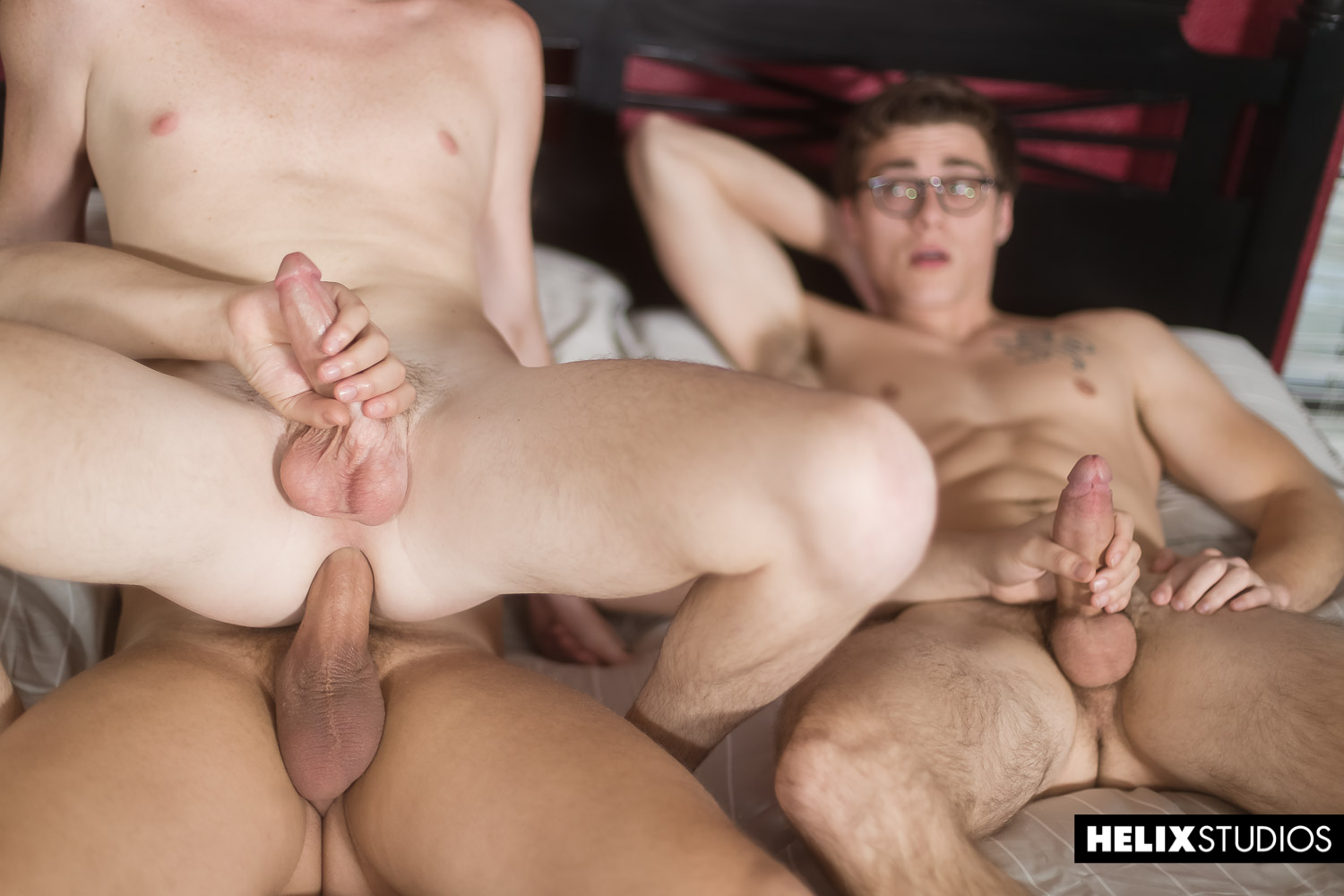 Blake Mitchell and Corbin Colby were last in a group scene together over a year ago in the excellent Flower (and the last time they fucked each other was in April of 2017, in "Protein"), and today we get to watch them take turns fucking newcomer Clay Turner bareback.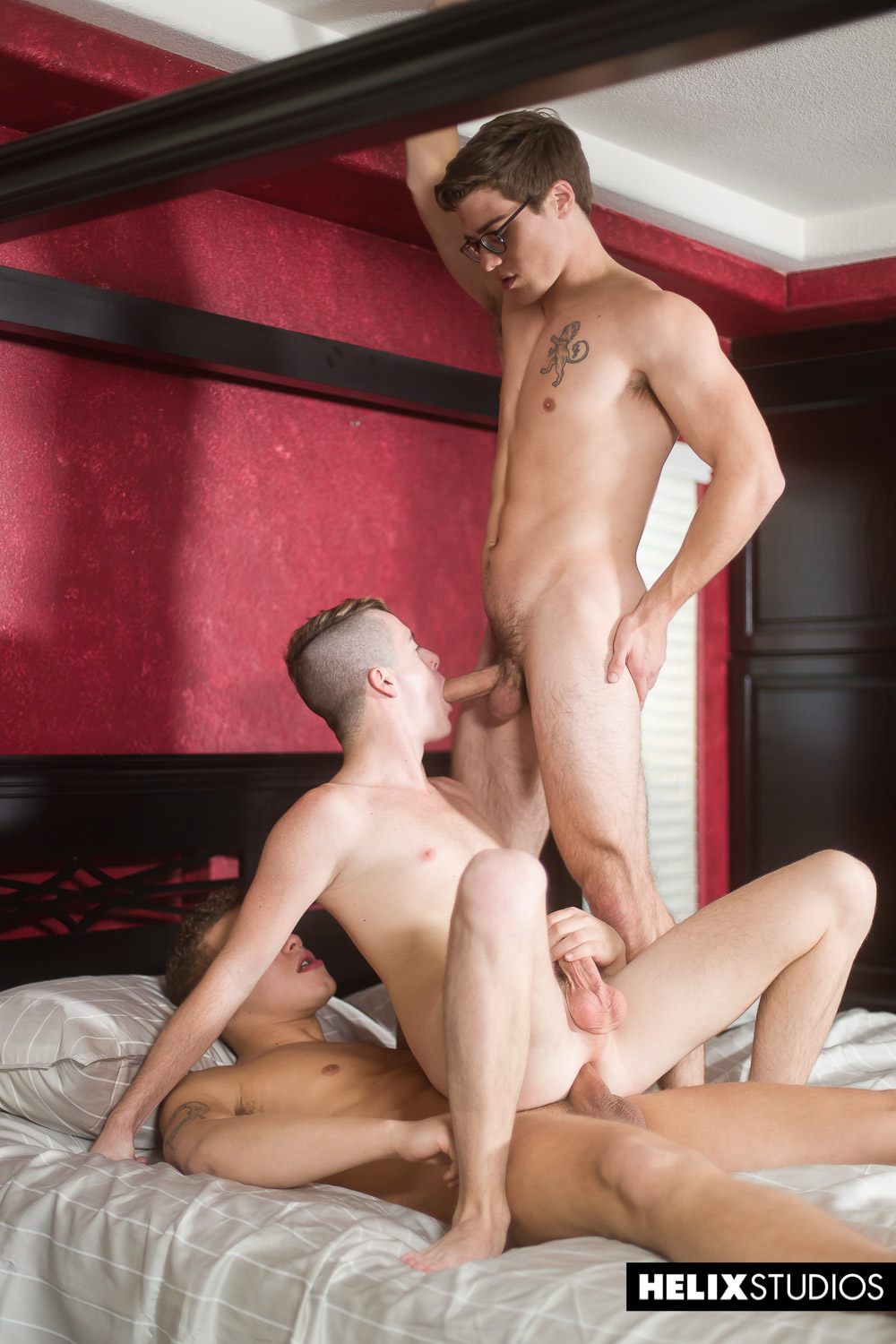 Clay Turner hops from cock to cock, proving to be not just one of the luckiest newcomers of 2018, but also one of the most skilled, as he's able to handle the giant dicks extremely well.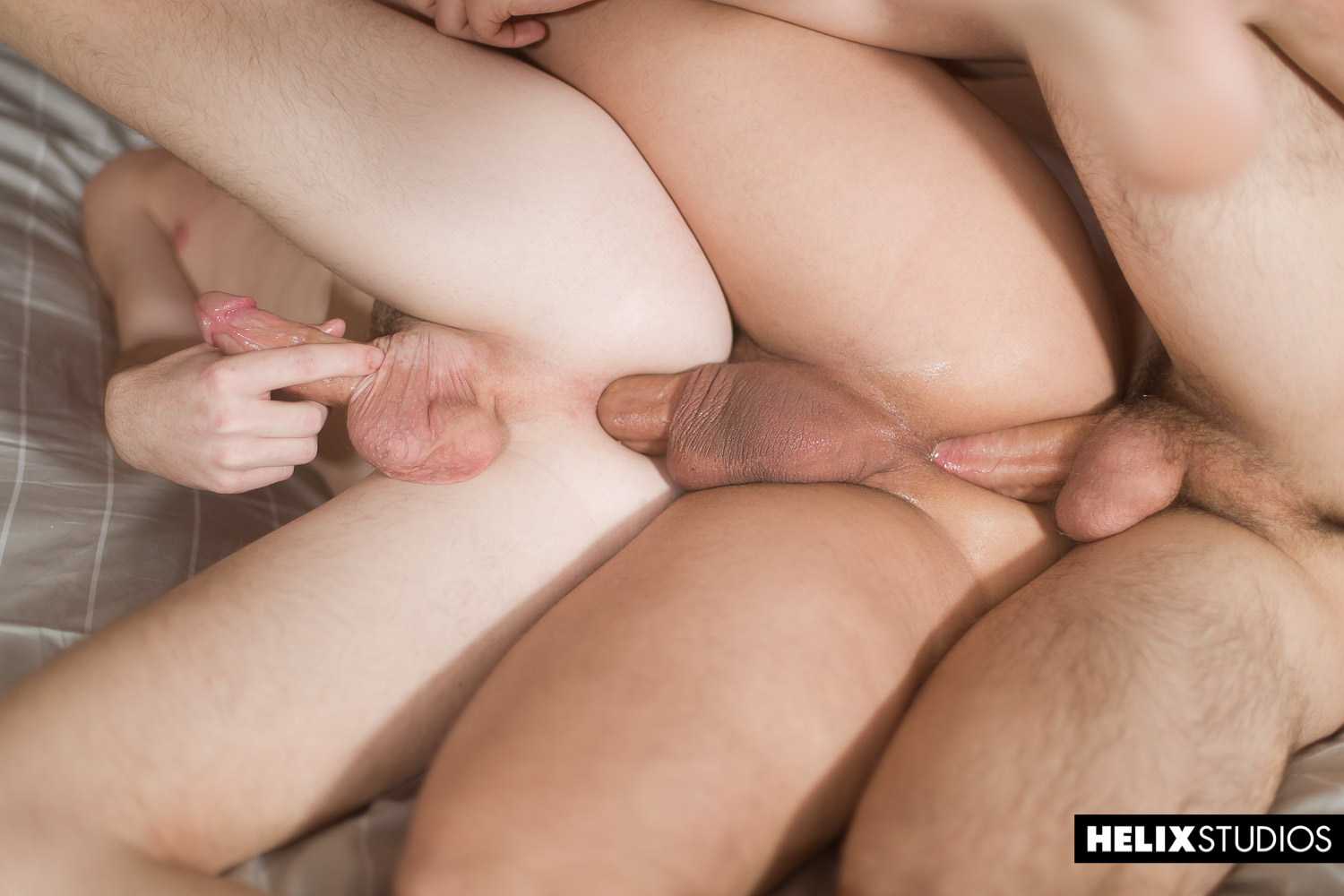 Clay bouncing on all the dicks would be hot enough, but the surprise highlight (for me, at least) is when Blake suddenly slides his cock into Corbin's ass near the end of the scene, while Corbin is pumping Clay.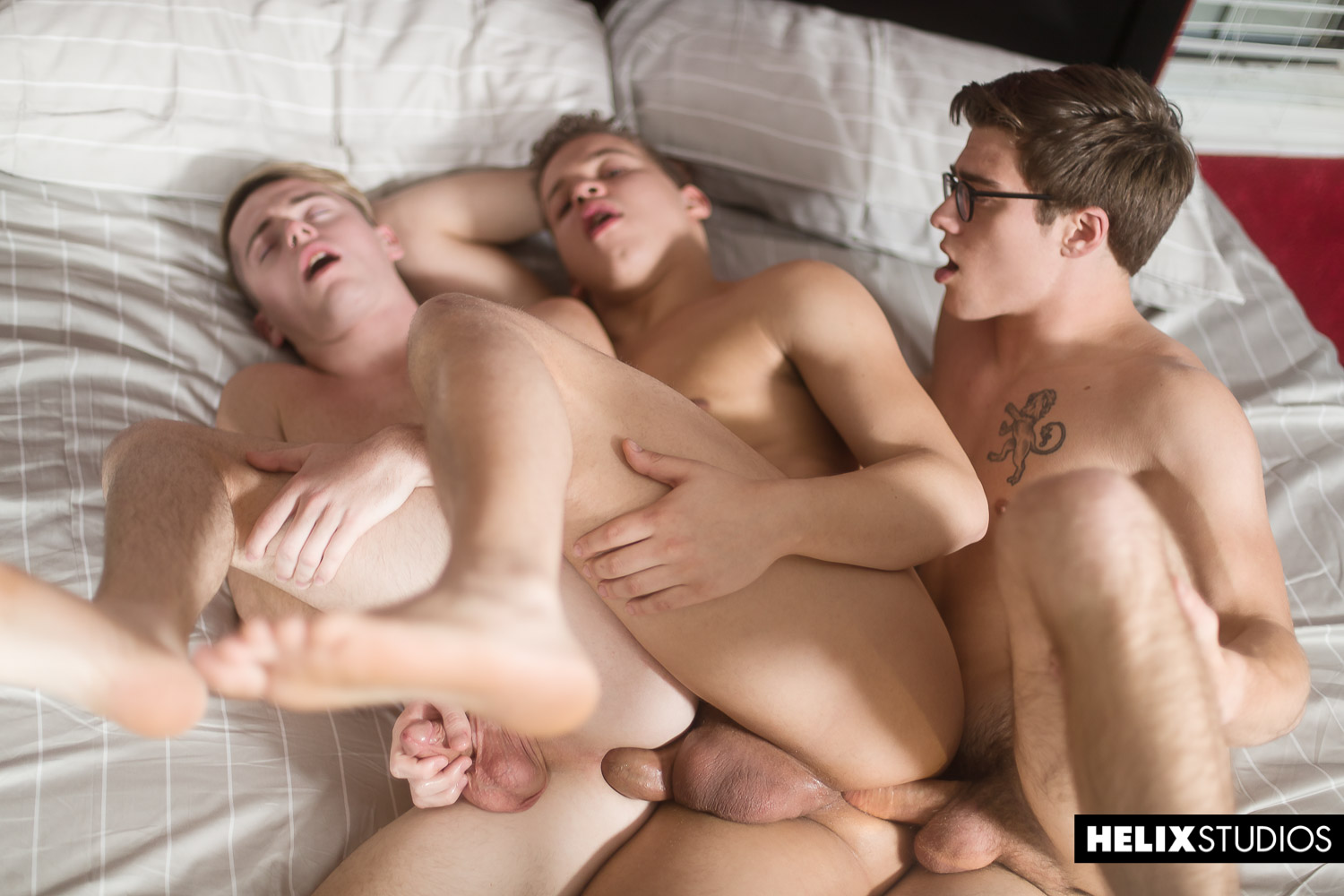 This scene concludes with both Corbin and Blake cumming all over Clay's face and inside his mouth, and it's easily Helix's best three-way of 2018. Trailer (watch full scene here):
[
Helix: Blake Mitchell, Corbin Colby, And Clay Turner's Bareback Three-Way
]