[UPDATED] Blake Mitchell Update: Spanking, Bloopers, Haircuts, And More!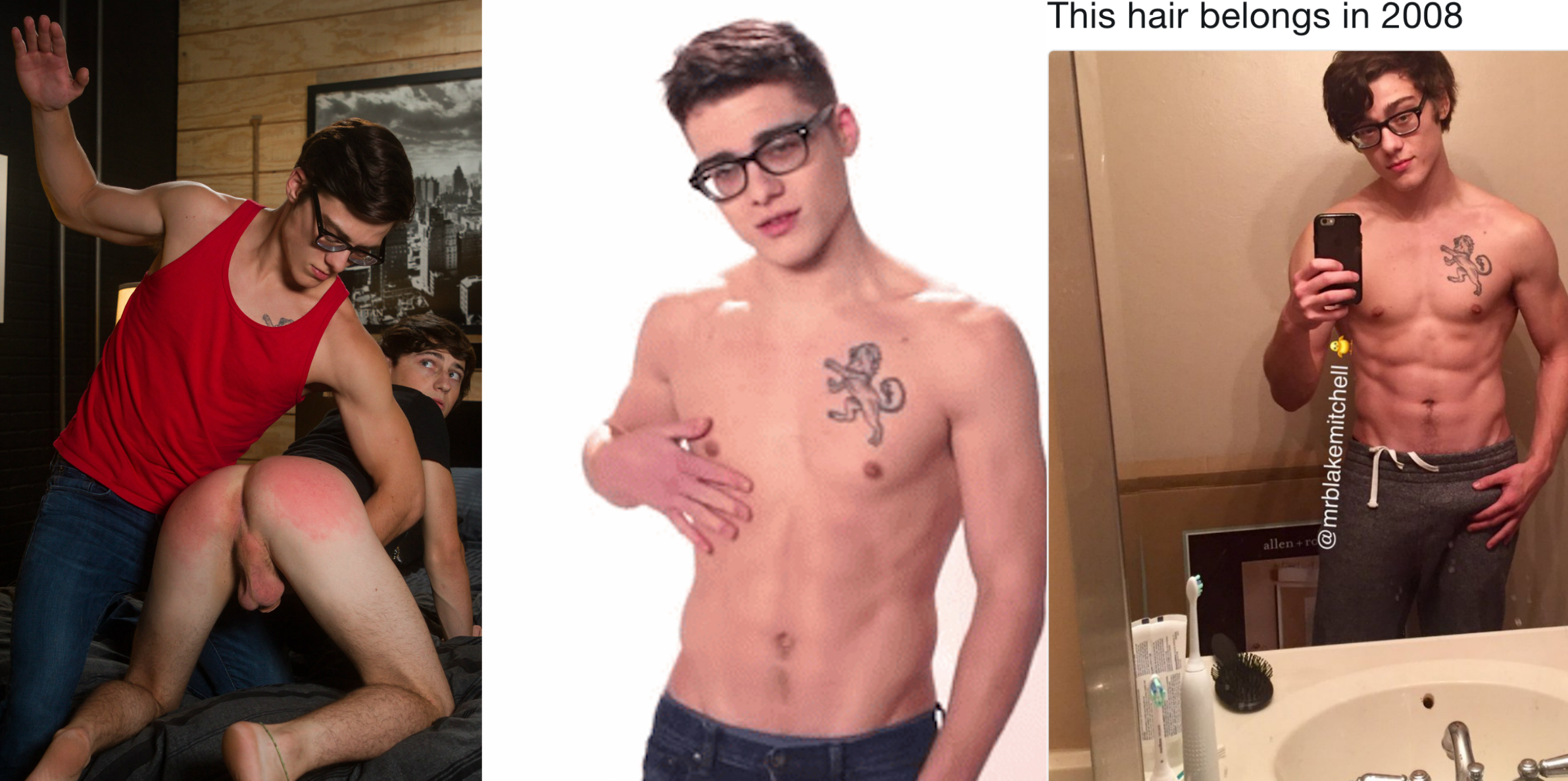 While fans have been struggling with the fact that award-winning gay porn star Blake Mitchell has not been in a new scene for nearly TWO months (his last performance was a three-way in August), there's some small consolation today by way of a new Blake Mitchell spanking scene on Helix, co-starring Cole Claire:
(Note: SpankThis scenes are part of the Helix network, and accessible through the main Helix site.)
Unfortunately, there is no sex in this scene, and Blake remains fully clothed for the entire video. But, dressed or undressed, you can still enjoy his hotness (and his muscles look good in that tank top).
Trailer (watch full scene here):
[
Helix's Spank This: Blake Mitchell Spanks Cole Claire
]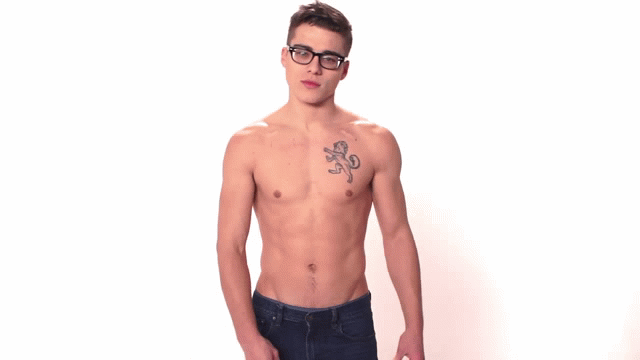 In other Blake Mitchell news, he's part of a new Helix blooper video, which was filmed last year around the time Lifeguards was released:
And finally, Blake Mitchell has indicated today that it might be time for him to get a haircut?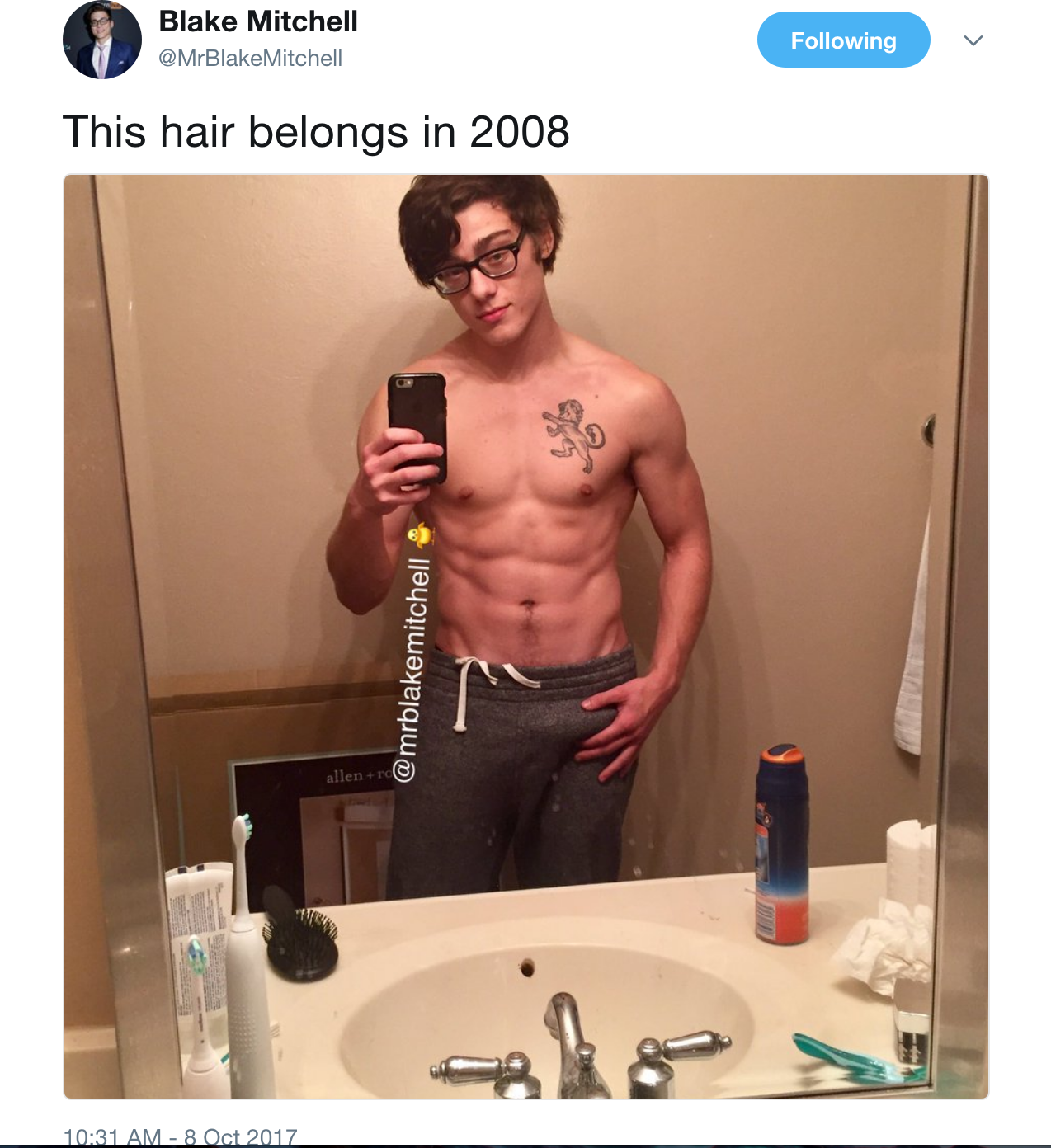 I like longer hair, so I'm concerned that he might cut it all off and go too short? But at the same time, the shorter hair from last year looked good, too!
Should Blake Mitchell get a haircut? Your vote could help determine his decision, so choose wisely!
UPDATE:
Well, it's happening! Based on his latest tweet below, there may be another major update tomorrow, and (presumably) a photo of the new look…