Gay Porn Twink Turned Convicted Felon Bryan Silva Tells Fans That He's Not Gay, And That He Loves Pussy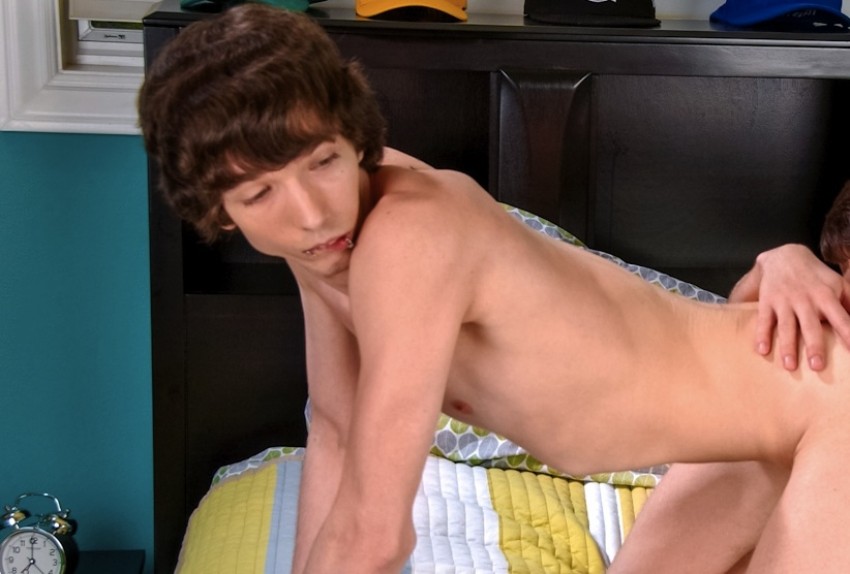 For everyone who's been wondering what in the world happened to gay porn twink Bryan Silva following his arrest and conviction for kidnapping his girlfriend at gunpoint (which led to a police standoff) back in 2016, he's now out of jail, back on Twitter, and reminding all his fans that he's definitely still not gay. As you'll recall, Bryan Silva performed as gay porn star Max Payne for NextDoorStudios all the way back in 2014, and he fucked gay porn star Hunter Page in the ass:
Despite the fact that Bryan Silva fucked another man in his asshole and had gay sex in multiple gay porn scenes, Bryan Silva took to Twitter recently to tell everyone that he is not gay, and at the end of the day, he loves "pussy, ass, and tittys [sic]."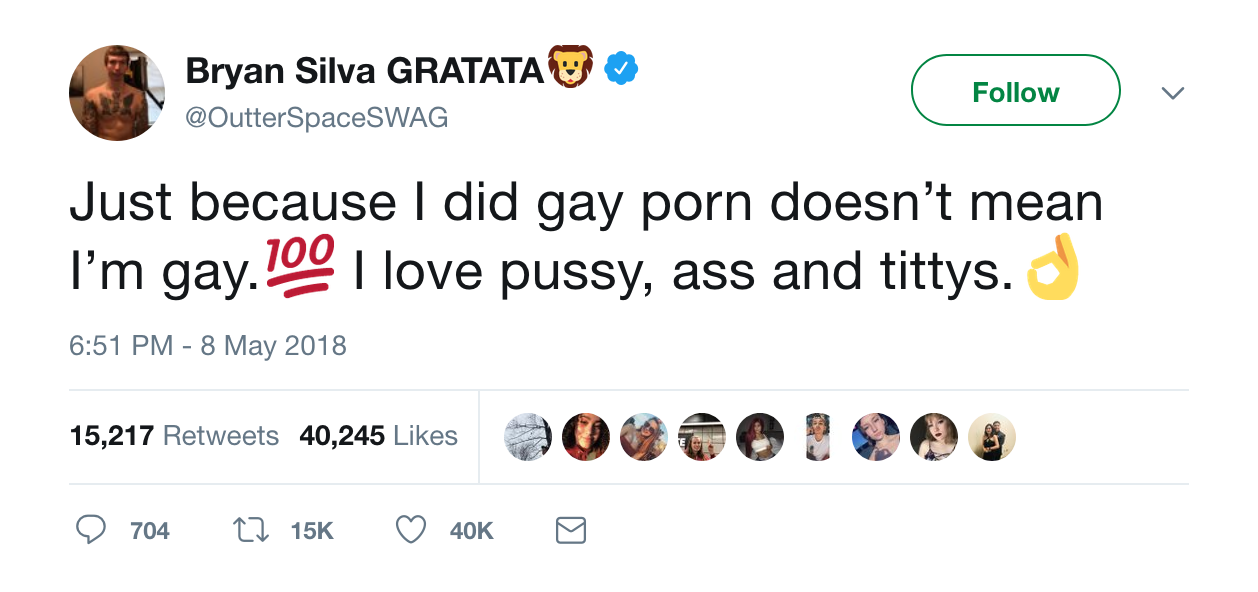 Silva also revealed that "people do gay porn everyday for money," and that's the only reason why he did it. He went on to again state that he loves "pussy, ass, and tittys [sic]."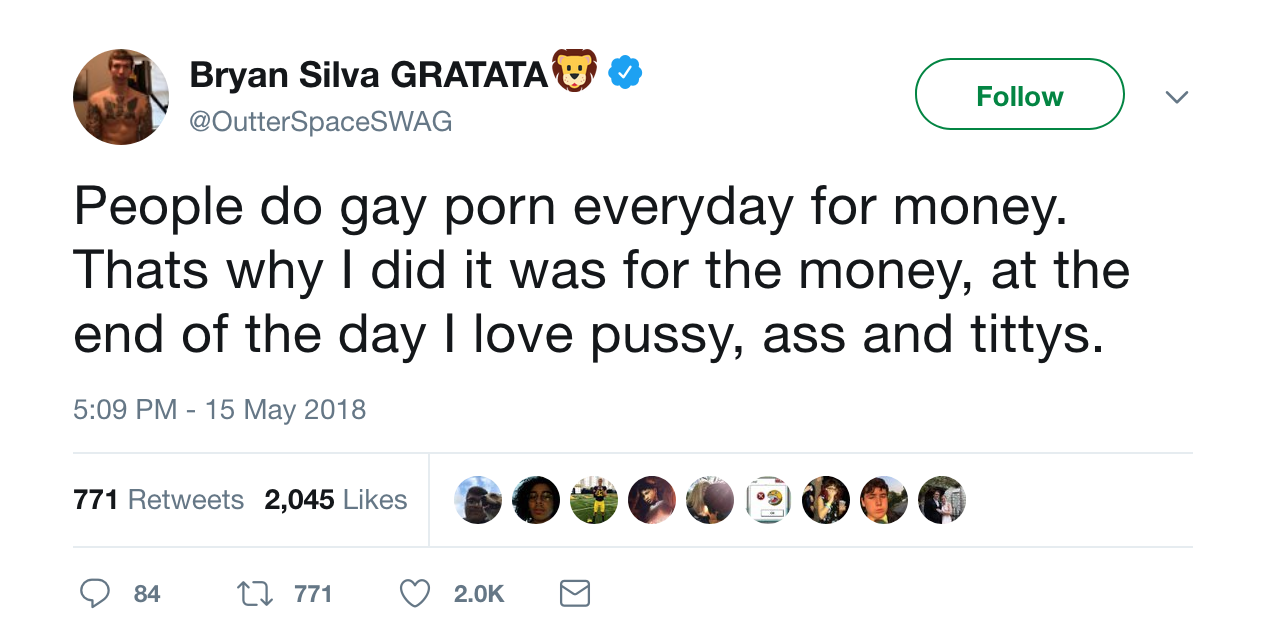 Silva also had some choice words for his haters, speculating that because they've followed his gay porn career so closely, perhaps they are the ones who are actually gay?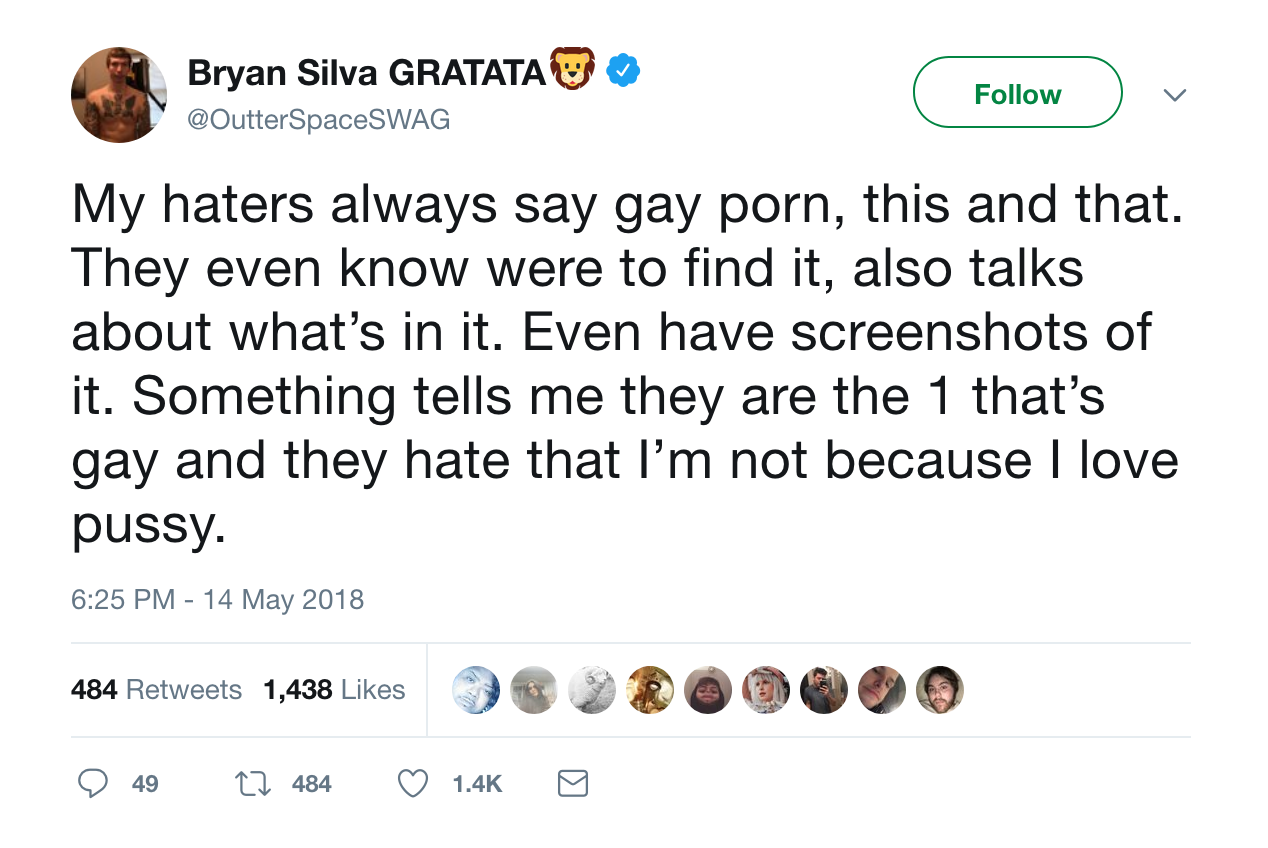 Whatever their reasons, those haters' interest in Bryan Silva's gay porn career have helped to make him one of the most popular gay porn stars on Str8UpGayPorn for the past four years. On Str8Up's annual lists of most searched-for gay porn stars, Silva was ranked at #3 in 2014, #7 in 2015, #32 in 2016, and #27 in 2017.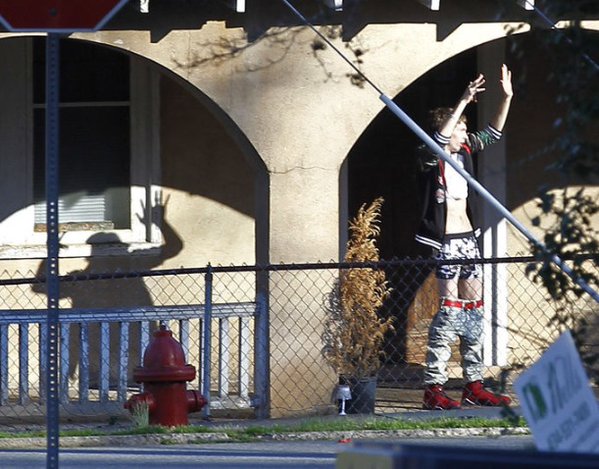 Silva was released from prison last September after the police standoff and serving nearly a year behind bars for the firearm charge, and he's (of course) recently a launched an OnlyFans page that he promotes using his verified Twitter account. With all his recent talk about gay porn, is Bryan Silva planning a gay porn comeback this year? One can only hope! Stay tuned…