Today In Flight Attendants Fucking Their Passengers On Airplanes: Devy Tops Roman Todd In Front Of Southwest Karen
Given what's going on during flights these days, this Men.com scene is not shocking at all. In fact, it's actually rather tame?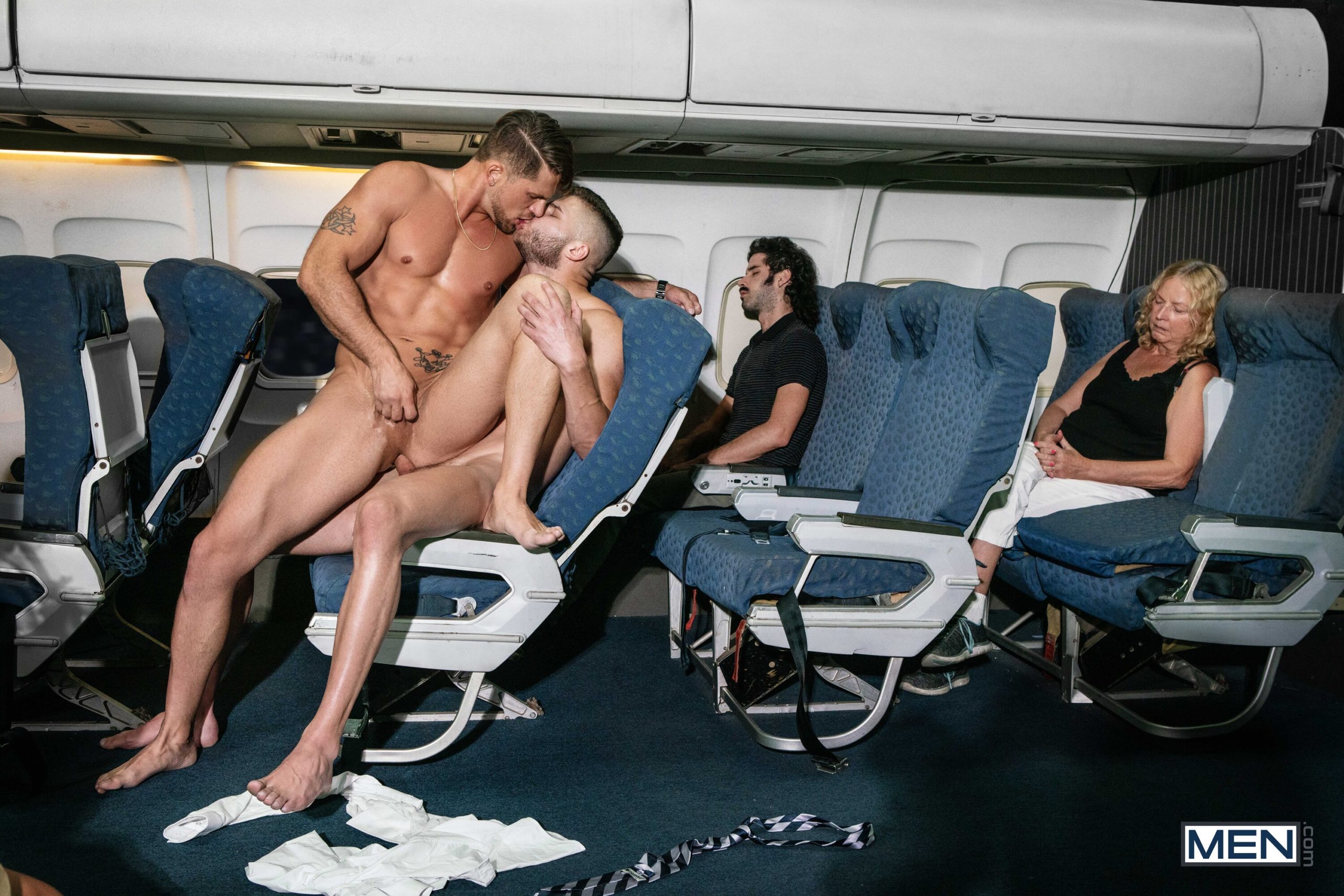 Devy is our flight attendant this evening (or morning, depending on when you're reading this), and Roman Todd is the very horny passenger who begins masturbating in mid-air before Devy joins in to suck and fuck him. Is this a Southwest flight?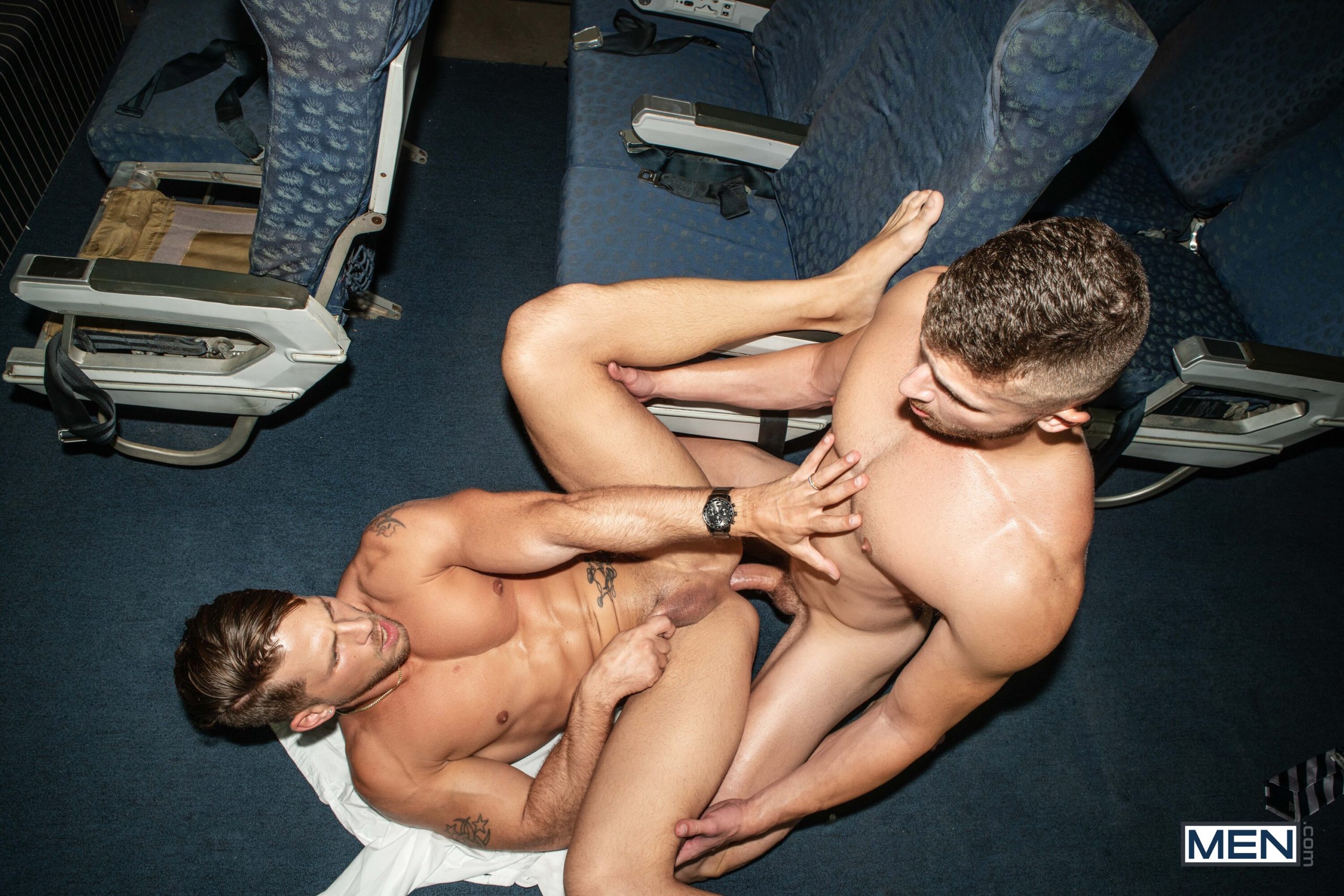 Some airplanes no longer have seats, apparently. (Supply chain issues/inflation, etc.)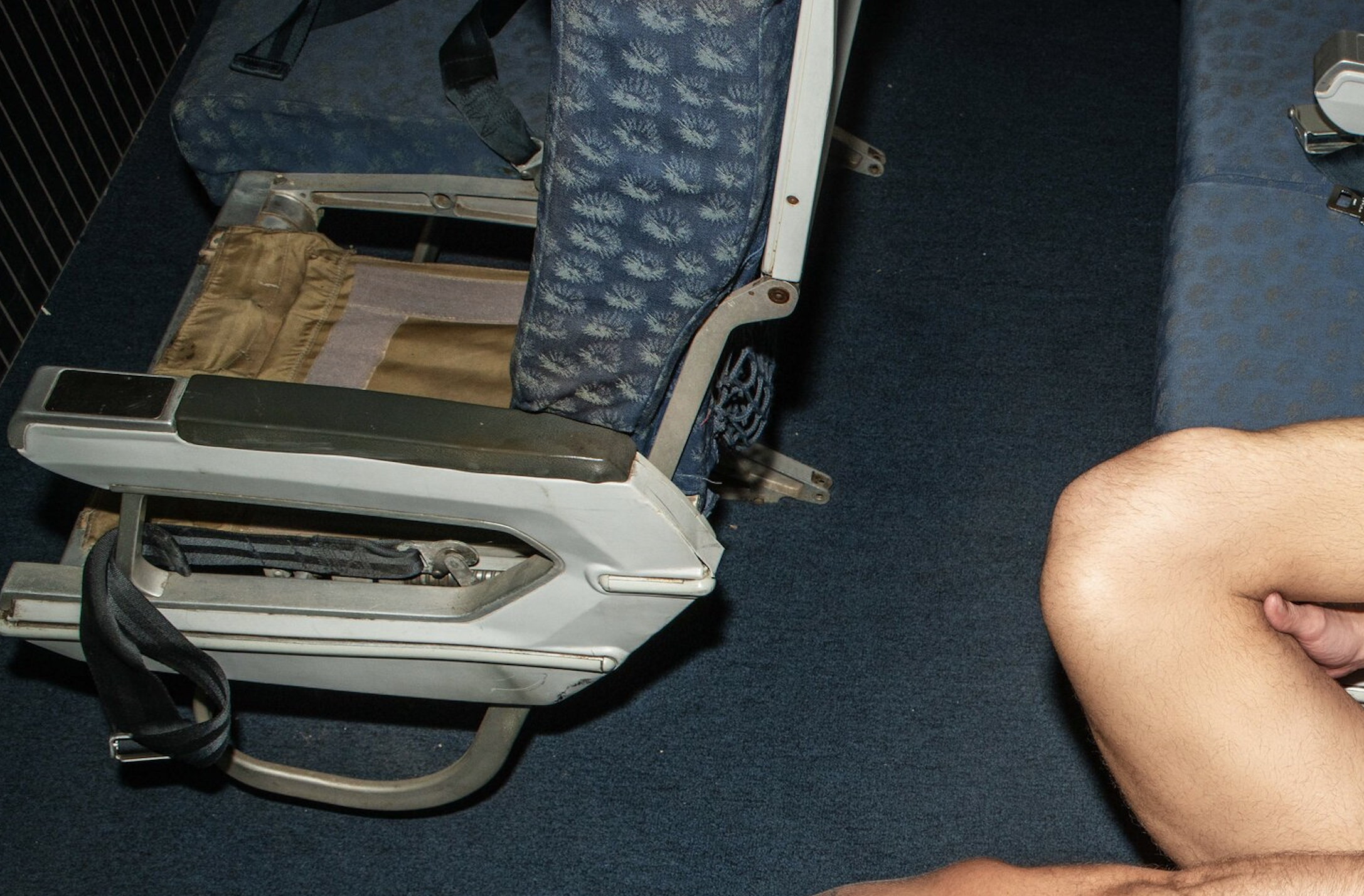 This scene is titled "First Class Fuckfest," but that looks more like a coach seat on Spirit Airlines. And because this is a Men scene, you know there just had to be a Karen on this flight, and she is fucking pissed.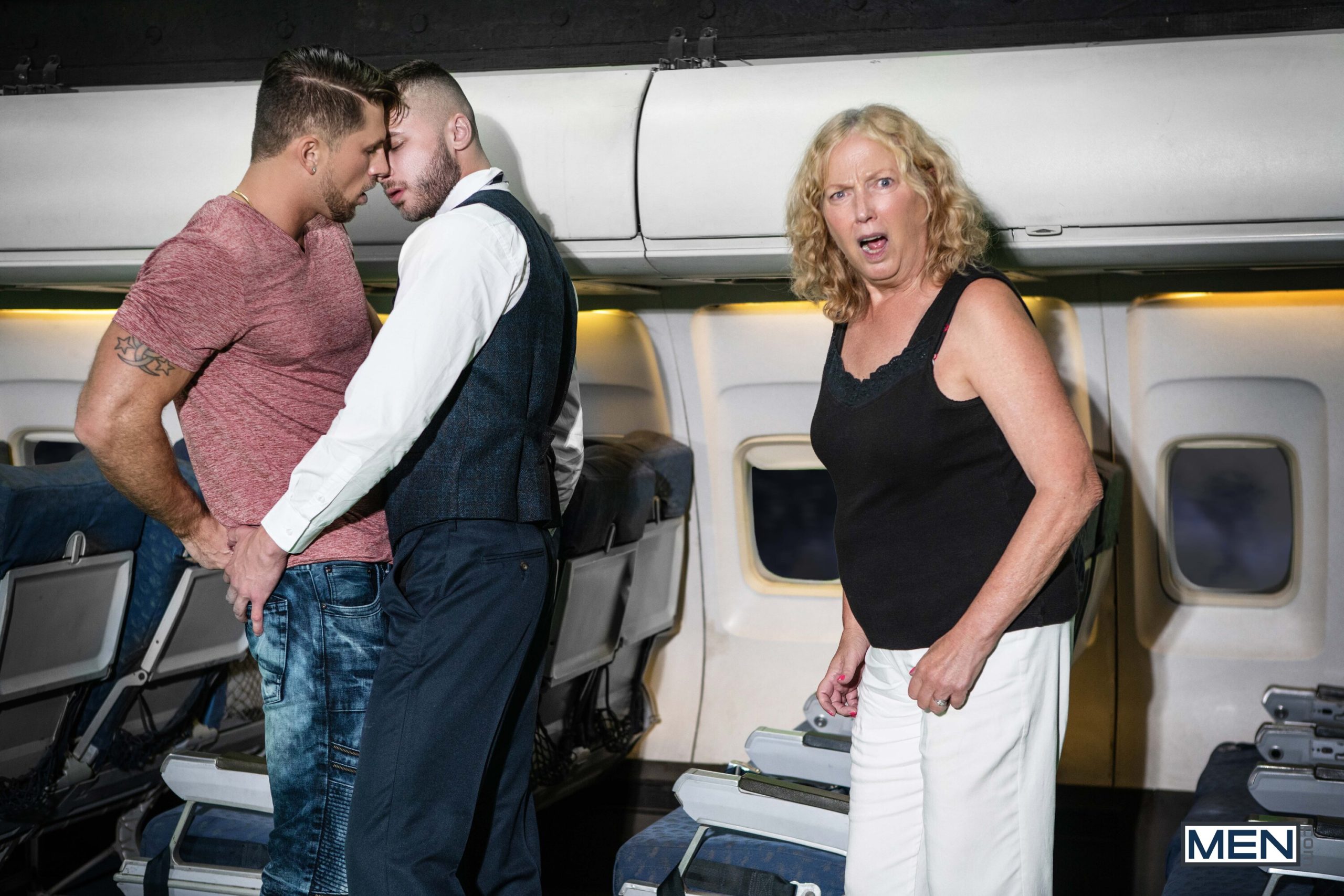 The Karen's meltdowns at the beginning and the end of the scene are cute, especially when she wakes up and discovers the cum drenched duo who just fucked on the cabin floor: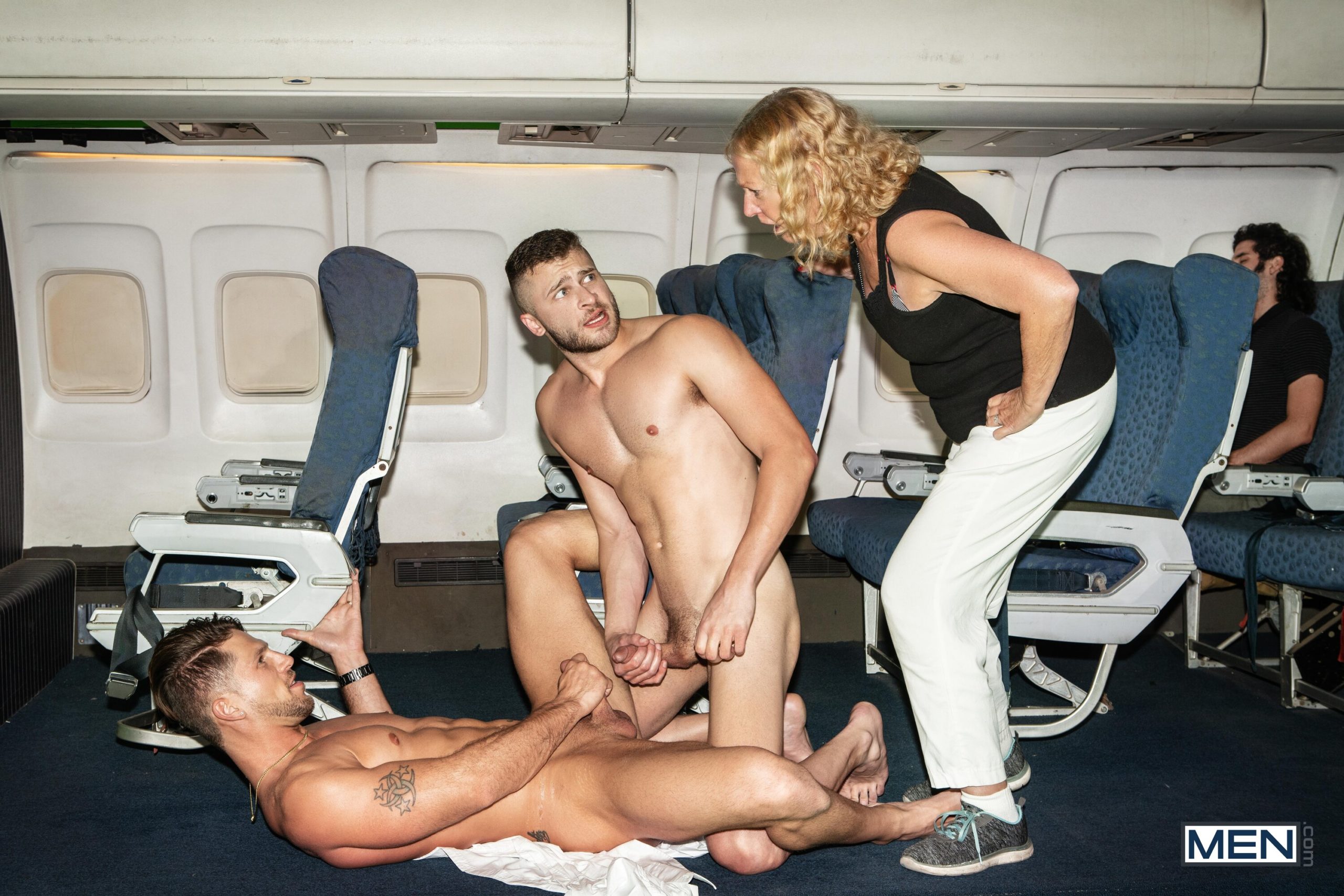 But, what's funnier are the photos of the Karen when, presumably, the Men.com crew told her to pretend that she was sleeping like the other extra in the pics. Instead, she's just sitting there with her eyes open, making this whole scenario even more accidentally absurd and actually kind of surreal?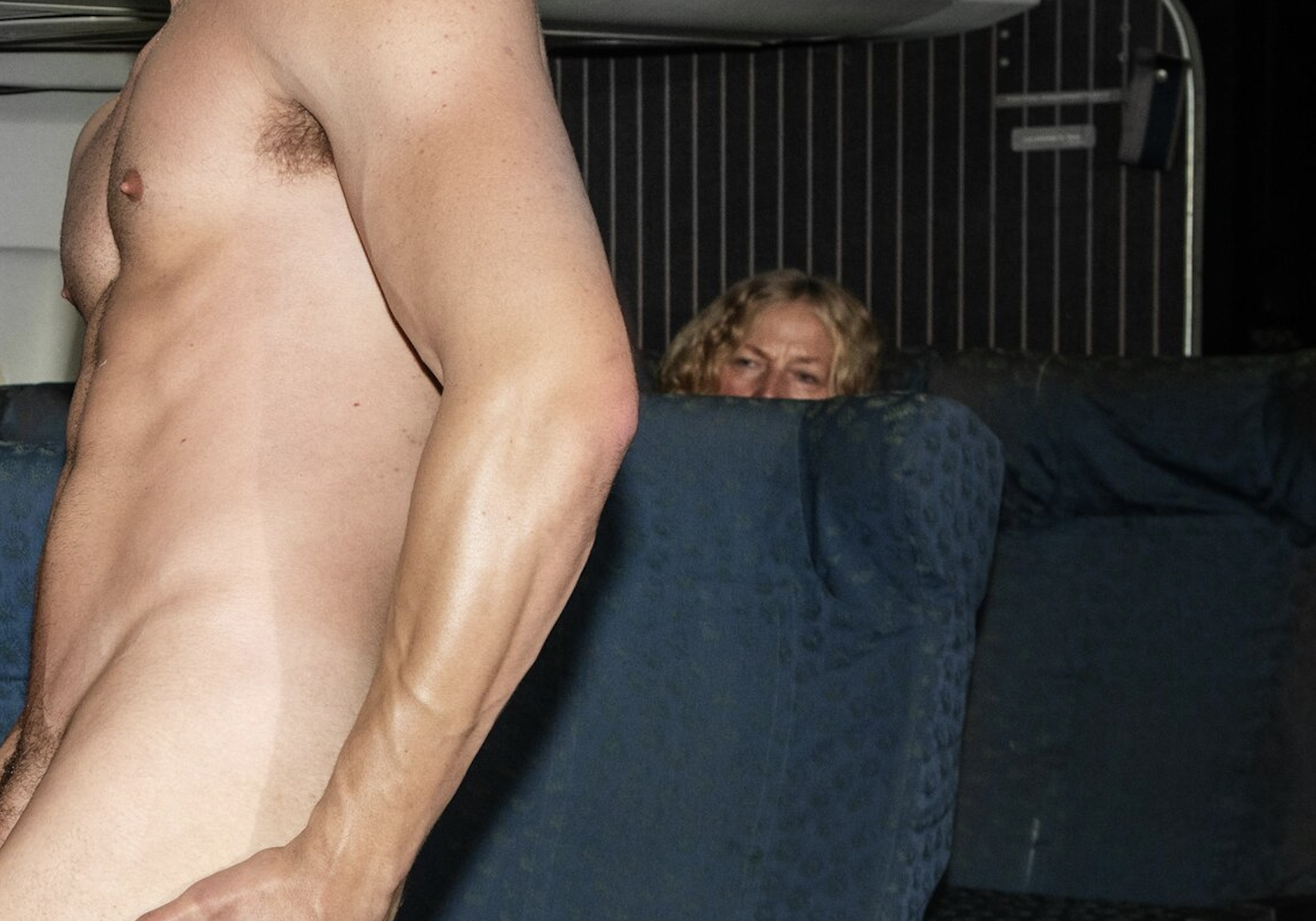 Inflight entertainment in 2022.
Apropos of nothing, I guess this is a perfect time to re-post my favorite mid-air meltdown in recent pandemic memory, when that former Baywatch actress assaulted that old man for not wearing a mask while he was trying to eat:
Delta flight from Tampa to Atlanta got crazy‼️ pic.twitter.com/I9BZUKv3LB

— ATL Uncensored – Atlanta News (@ATLUncensored) December 25, 2021
If you prefer fucking instead of fighting on airplanes, here's Roman, Devy, and the Karen! Trailer (watch full scene here):
[
Men.com: Devy Fucks Roman Todd Bareback
]