Diego Sans Exclusive: Why He Wants To Put Hot Glue On His Face, His Grabbys Date, And Will He Cut His Hair?
All month long, Str8UpGayPorn will be checking in with this year's Grabbys co-hosts and nominees in the run-up to the big show on May 28th. In today's installment, we catch up with Grabbys co-host Diego Sans, one of the most nominated performers of the year who was recently voted as Str8UpGayPorn's Best Gay Porn Star Of 2015.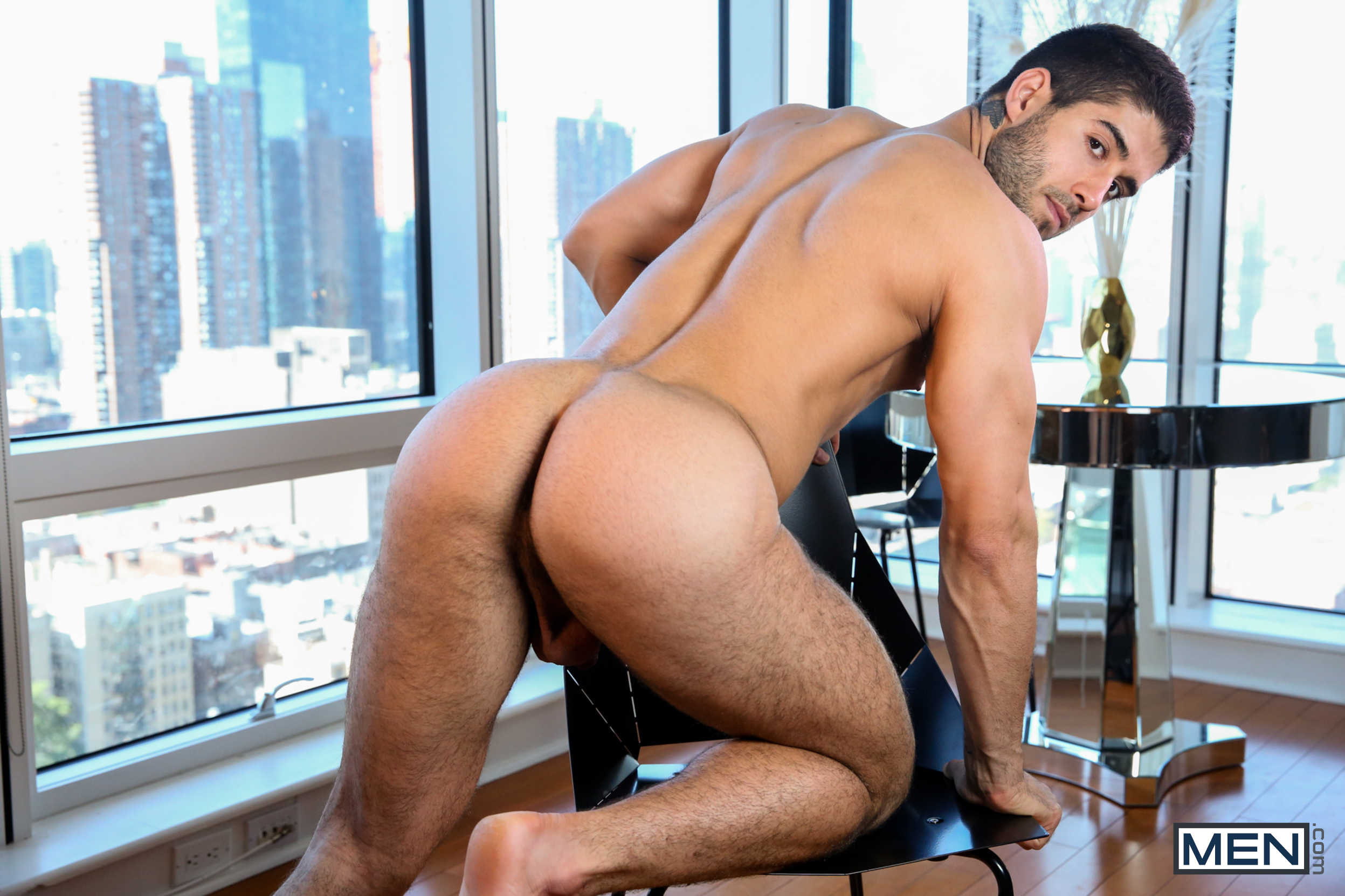 Hello, Diego! Out of your seven nominations—Best Top, Best Newcomer, Hottest Rimming, Web Performer Of The Year, Hottest Cock, Best Duo, Performer Of The Year—which one would you MOST like to win?
No doubt, I would absolutely LOVE to win Performer Of The Year. It would be very fulfilling to win such an amazing award, because I believe that's what we're all working for—to be the "best performer." It's great to know that all the time and effort we put into our scenes is paying off, and that all the fans at Men.com are happy with it.
Which of your nominations do you think you have the BEST shot at winning?
Not to sound cocky—teehee—but I think I have a good chance of winning Hottest Rimming. I'm sorry, just the thought of rimming a hot, bubbly ass gets me excited. Not gonna lie, I'd like to spread hot glue on my face right before a few models out there sit on it.
Whoa! Kinky. Will you be attending the Grabbys single, with a date, or with friends?
My date—a.k.a. my best friend, Colton Grey—has just informed me that he won't be making it to the awards this year. Unfortunately, he is very busy. I'll be tagging along with my good goof buddy Marc MacNamara, and to be honest I couldn't have asked for better company.
That's true.
Shhhh, yes I could. Don't tell him that. LOL.
Do you know what you'll be wearing to the show?
I think what everyone is more curious to know is how I'm wearing my hair. And no, I'm not cutting it. Fuck you people!
So, no outfit selected yet?
I was actually just talking to Marc about this. My closet is all Nike, Adidas, Reebok and every type of sportswear. I'll definitely have to go shopping for something. It'll be classy yet sexy. Something like black tie, but with a tux shorts to show off some legs.
Of all the stars and nominees attending this year whom you have not yet met, who are you MOST excited to meet, and why?
That's a great question. I think it's hard for me to narrow it down to just one. I've been jacking off to so many of these nominees for so long, I'm excited to see all of them.
Is there anyone you're not looking forward to seeing?
Yes. My face the next morning.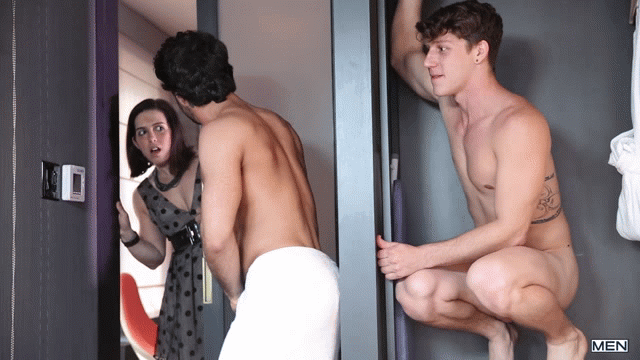 Of all the Best Movie nominees, which one was your favorite, and why?
I'm cheering for Godfather. I'm a huuuuuge fan of the original Godfather. I just recently made my sister—a.k.a. Dora Sans—watch it. Took us a whole week to finish it because it's three hours long and she fell asleep every 30 minutes.
LMAO. You're co-hosting the Grabbys this year. How do you expect this to all go down, and can you give us any preview of what you'll be doing?
It's a mix of emotions. I'm excited yet extremely nervous to be co-hosting. I have absolutely no idea what I'll be doing, and even if I did I wouldn't say. I can't ruin surprises. Remember, good things come to those who wait.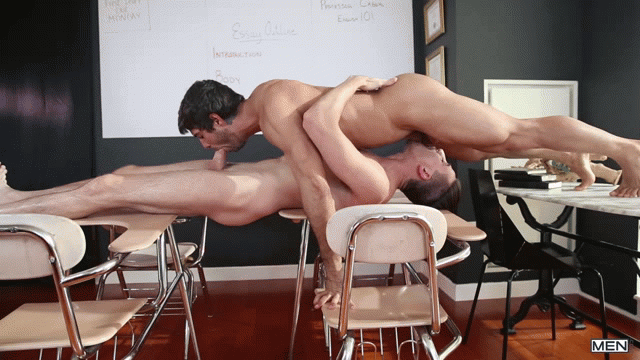 Earlier this year, Str8UpGayPorn readers voted you the Best Gay Porn Star Of The Year, and you were also chosen to become the next Men.com exclusive. What has been your reaction to all of this success?
I'm surprised with all of it. I've been watching gay porn since I was 14 years old. I've seen great porn stars come and go, and I always just saw myself as a porn model, not a "star." Just a porn guy under the radar. Just to be considered one or called one here, it puts a smile on my face. I by far have the best fans in the world.
Finally, anything you'd like to say to those fans?
All I'll say is this: I'll keep up the good work, and I'll keep up my dick, of course. I hope I can be part of your jerk off sessions for as long as you want me. And again, no, I'm not cutting my hair.