Gay Porn Superstar Weekend: Josh Brady, Cameron Parks, Diego Sans, Damien Stone, And The Return Of Jimmy Fanz?!
Two of the best scenes to watch over the long holiday weekend are previewed below, but first, I'll get right to the news teased in the headline above: Has gay porn star Jimmy Fanz—who retired over two years ago, and was last seen fucking in July of 2016—made a return to gay porn?!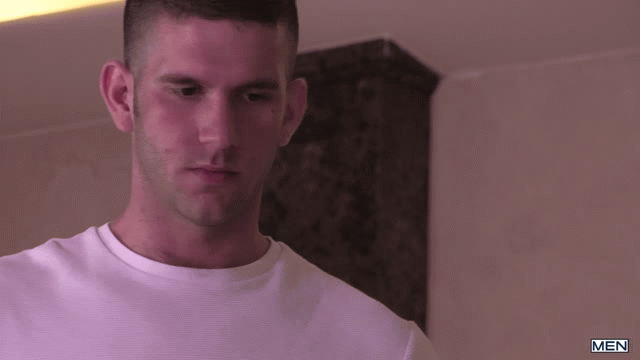 Technically, yes, Jimmy Fanz has returned! But actually, no, he has not returned. While Jimmy Fanz does have a cameo in this weekend's Men.com scene with Damien Stone and Diego Sans, his role is completely non-sexual, and we don't get to see him fucking, sadly.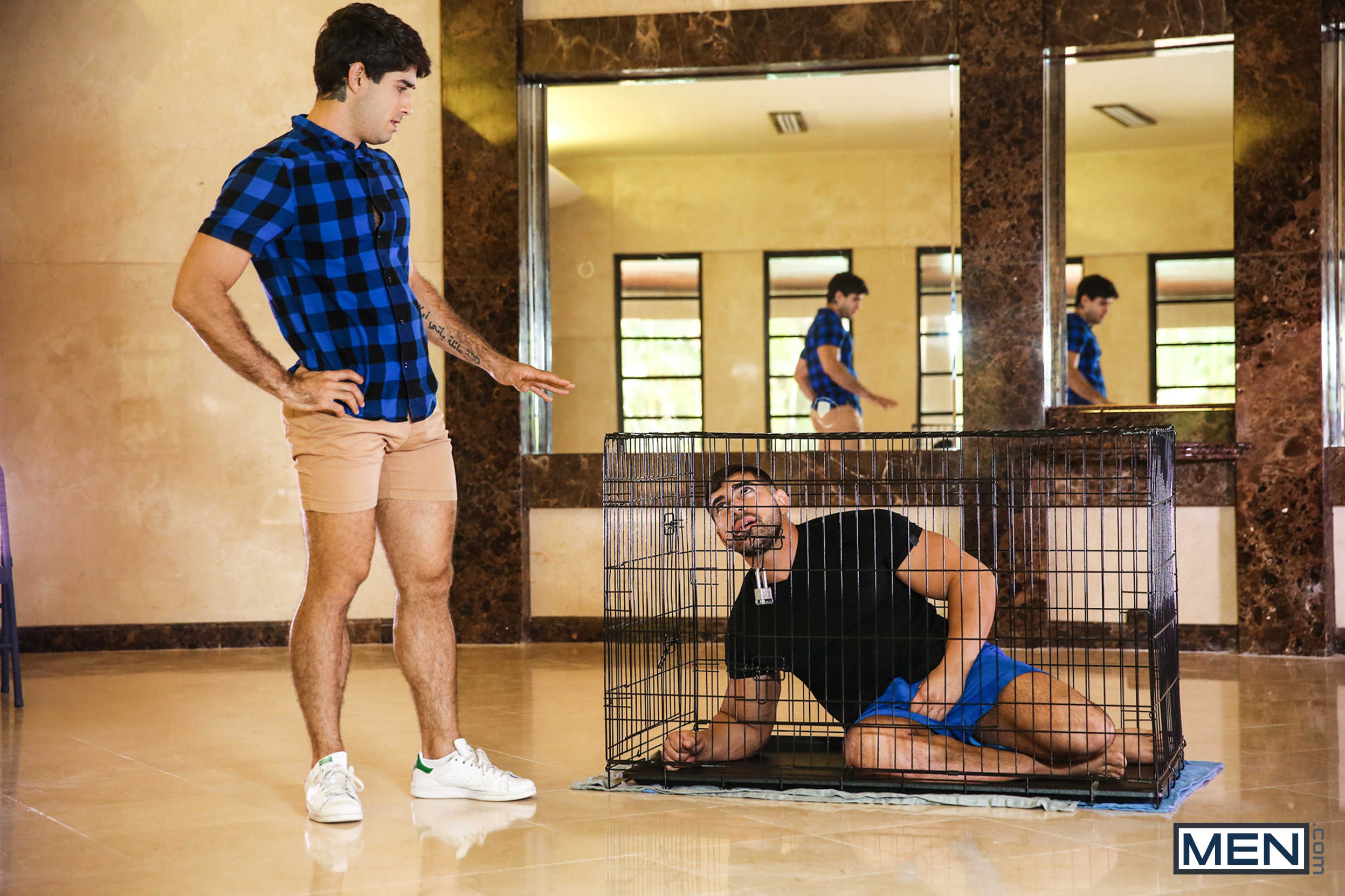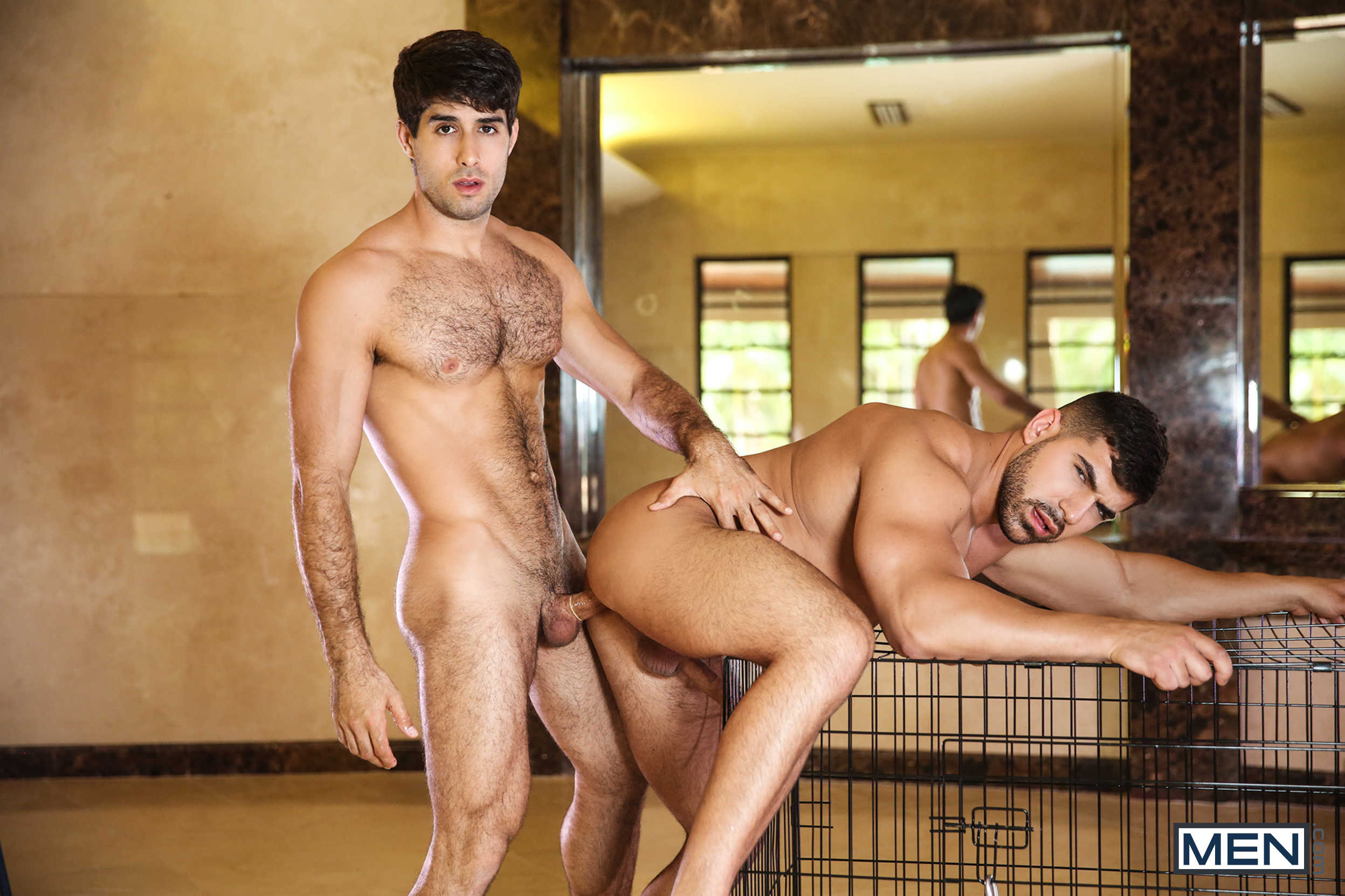 Jimmy (who must live close to where this was shot in Florida) plays an angry husband who, after finding out that his husband (Damien Stone) is cheating on him, punishes his husband by locking him in a dog cage. So, this is kind of like FraternityX, but classy.
When the dog trainer (Diego Sans) comes by the house and discovers Damien in the cage…guess what happens next.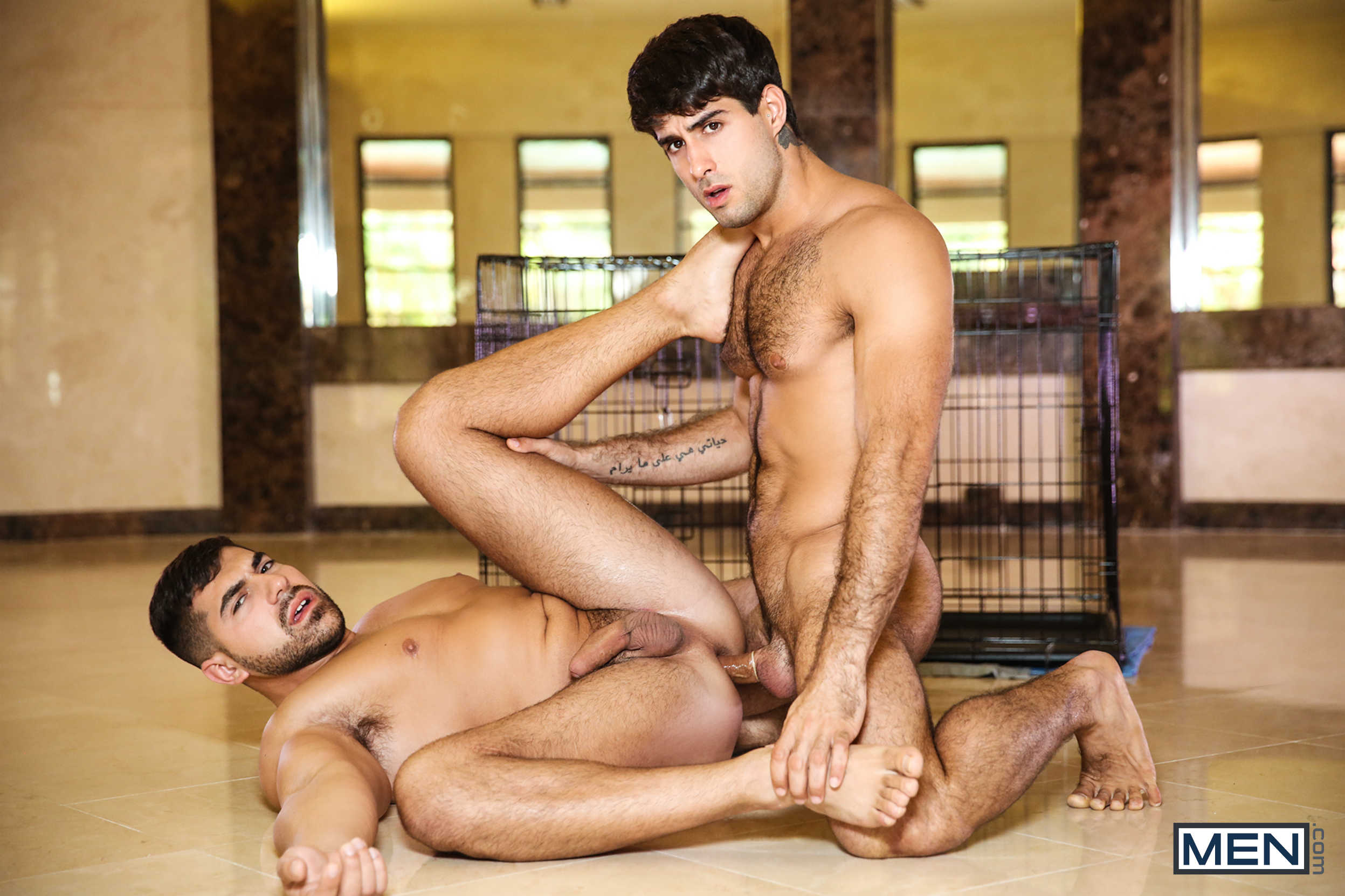 In addition to great fucking from Diego and Damien (an insanely hot duo), it's great to see that Jimmy is doing well, and that he had time for a fun cameo. Trailer (watch full scene here):
[
Men.com: Diego Sans Fucks Damien Stone
]
The other good scene to watch this weekend is one of the most playful, sweet, and gorgeously shot Helix scenes of the year, starring two personal favorites—Josh Brady and Cameron Parks.
The stylish filming in the beginning of this scene is a lot of fun (the lighting, sound, and music all blend nicely), and I loved seeing Josh and Cameron's interactions leading up to the sex. Once they do get to the sex, it's more traditionally shot and edited, so there's something for everyone here if you prefer to skip forward to the balls-deep bareback fucking. Trailer (watch full scene here):
[
Helix: Josh Brady Fucks Cameron Parks Bareback
]