Diego Sans Gets His Dick Sucked And Shoots A Load—While His Sister Watches
She's back, bitches! Dora Sans, the actual sister of Diego Sans, returns to gay porn today in a gay porn three-way scene with her brother, and this might be her most iconic appearance yet.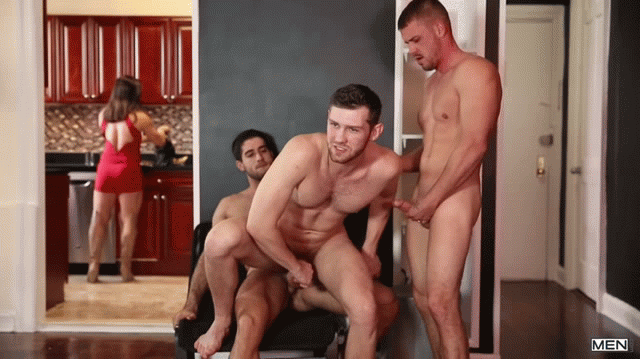 As usual with these scenes, you'll need to suspend disbelief and go along with the idea that Dora Sans has no clue that people are being fucked just a few feet away from her, or that people are being fucked literally right in front of her face.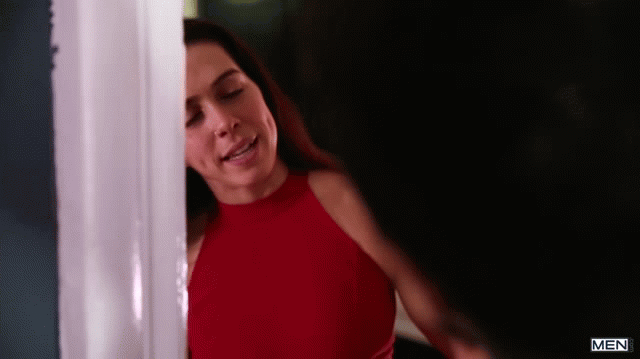 How many times did Diego Sans practice his "surprised" face while being caught? It's pretty good.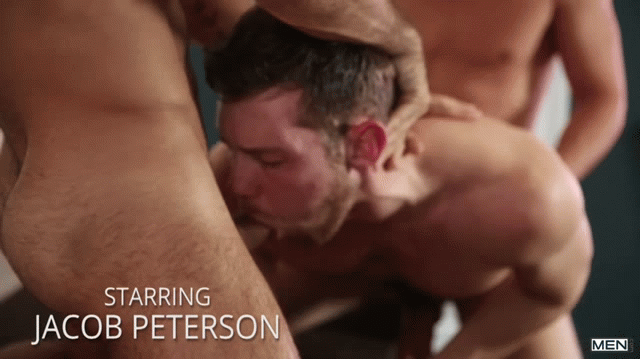 This is the third time that Diego Sans' sister has seen him having sex (on camera, at least), and just like the times before, real-life brother and sister Diego and Dora are playing husband and wife. The other two people in the scene who Diego actually fucks (but who are, let's be honest, just extras, compared to Diego and Dora) are played by Jacob Peterson and Darin Silvers.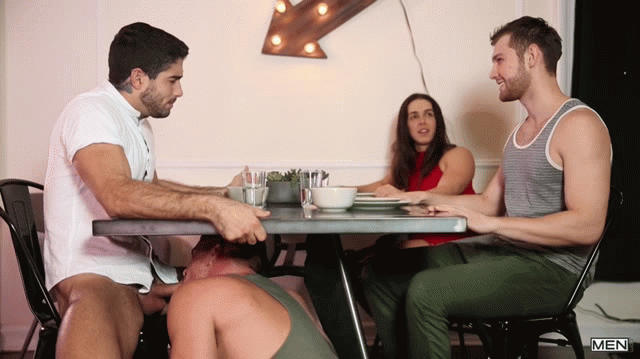 Dora has walked in on her bro Diego having gay sex before, but this time she actually sits right across from him as he gets his cock sucked under a table and shoots a load. Because if you can't cum in front of your sister, why cum at all?
Men.com has noted that this is the 13th installment of their Stealth Fuckers series. These gay porn scenes are extremely unique, insofar as they are both absolutely horrifying and very entertaining at the same time. Up until today, the worst/greatest one in the series was the one where Johnny Rapid ate pizza off Jack Hunter's butt while fucking him in front of a maid, but now, I think it's safe to say that this one with Dora and Diego is the most insane/most wonderful Stealth Fuckers scene of all time. Congrats…?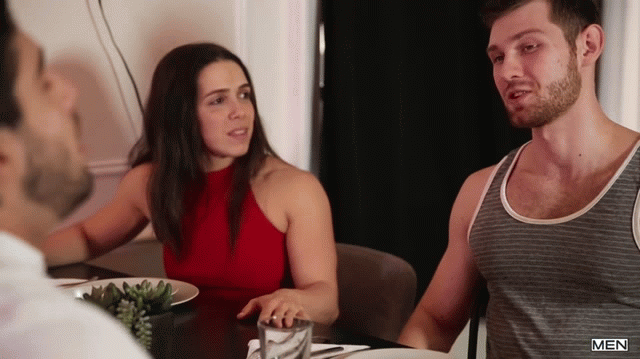 Trailer (watch full scene here):
[
Men.com: Diego Sans Fucks Jacob Peterson And Darin Silvers With His Sister Watching
]