Johnny Rapid Eats Pepperoni Pizza And Fucks Jack Hunter While A Maid Vacuums Their Hotel Room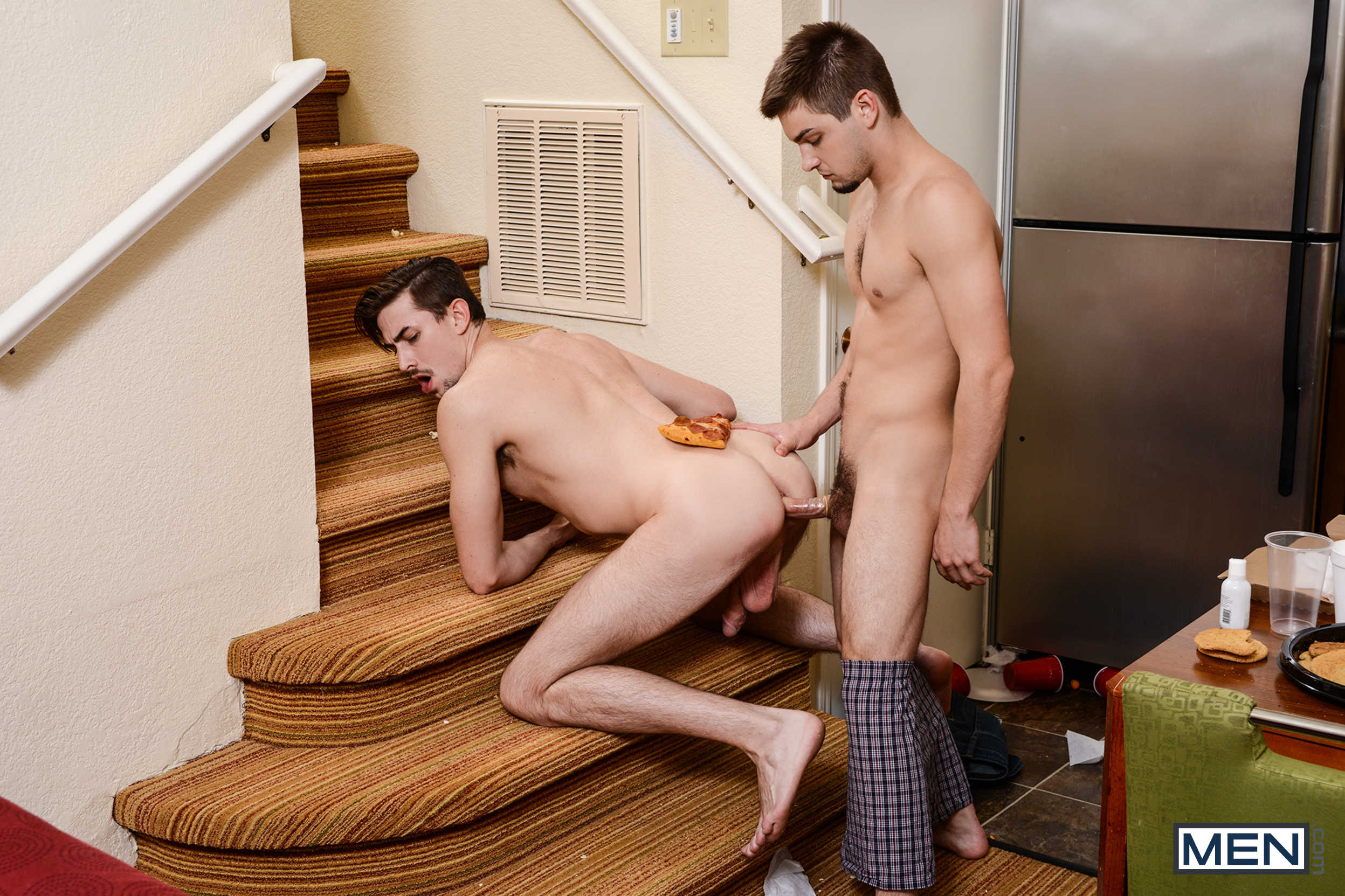 Last week, we saw a gay porn scene where gay porn stars were eating burgers and fries.
This week? It's time for a gay porn scene with gay porn stars eating pepperoni pizza.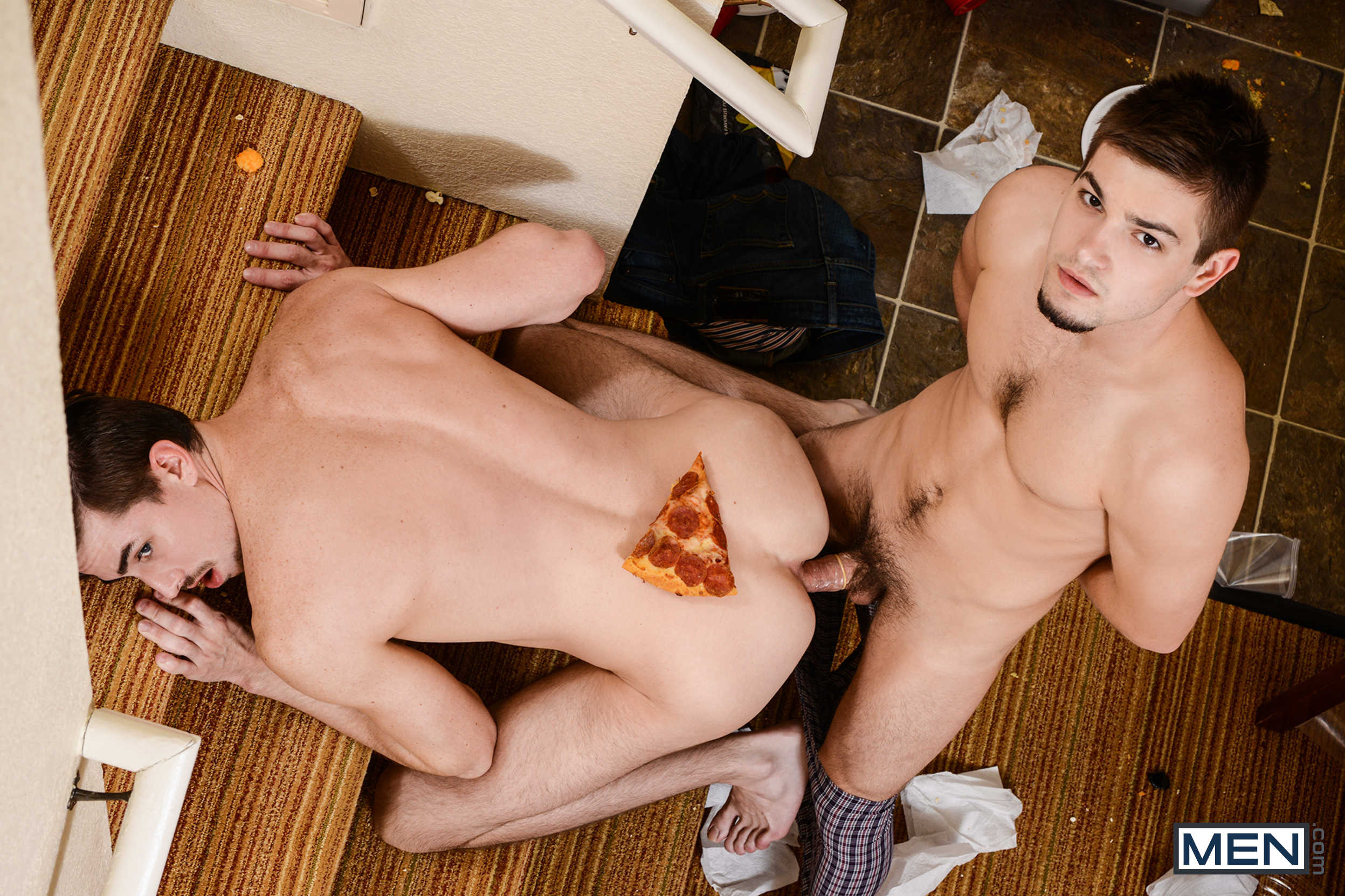 At least Tanner and Brodie had the decency to eat their hamburgers after they finished fucking.
In this scene, Johnny Rapid eats a slice of pepperoni pizza while he's fucking Jack Hunter at the same time.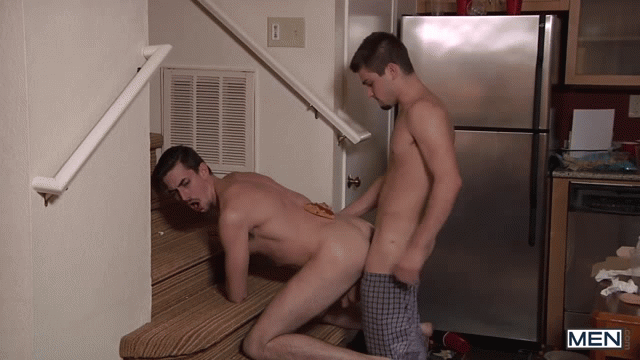 Say what you will about Johnny, but at least he's a generous top who offers his bottoms a bite of pizza: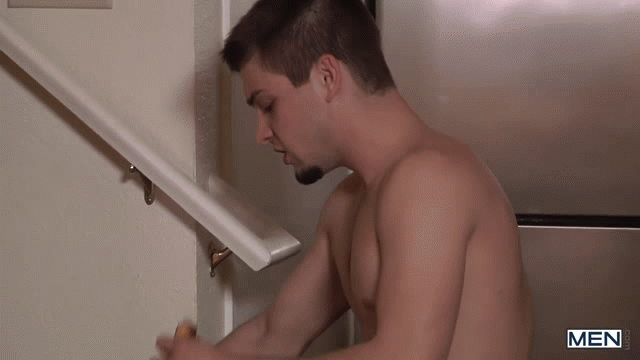 No lube? No problem. Just use pizza grease.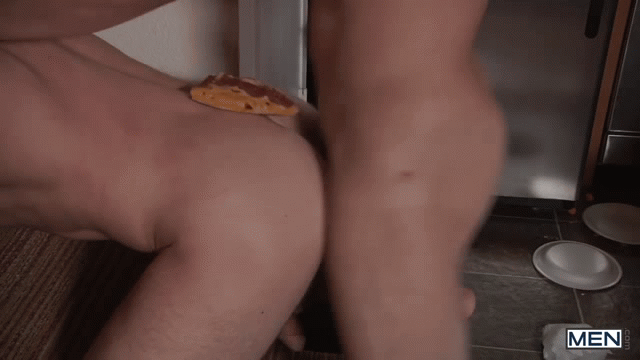 What's the next kind of food you'd like to see gay porn stars eating while they fuck?
As if the pizza weren't enough, this gay porn scene also features a woman cleaning the hotel room in which Johnny Rapid and Jack Hunter are fucking.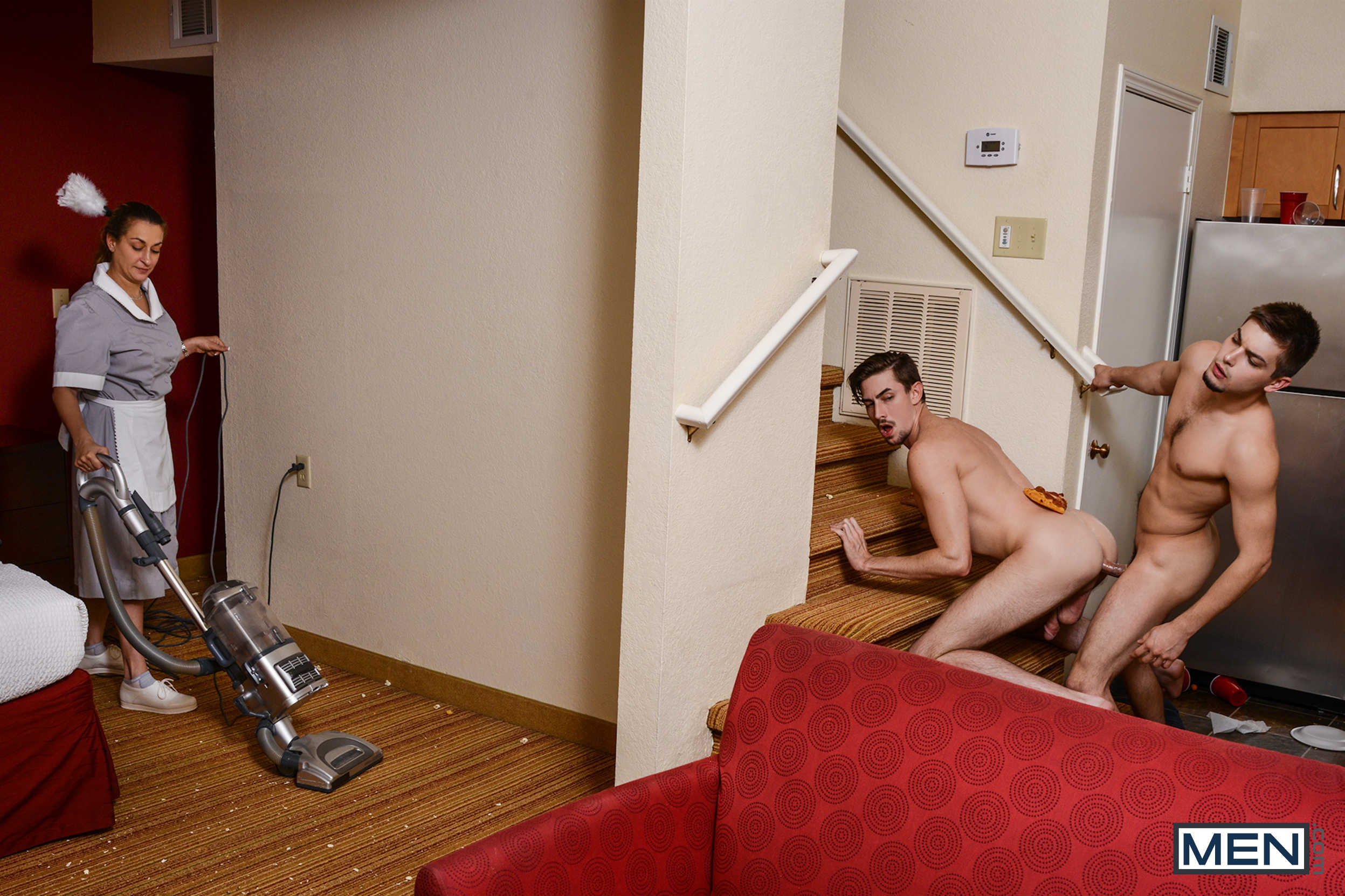 They could have easily told the maid to go away and to come back later, but this is Men.com, so of course this happens: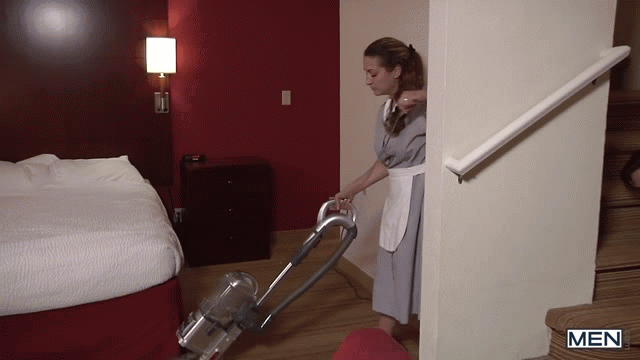 Maids, wives, sisters, moms, neighbors…who should gay porn stars fuck in front of next? Someone's grandma? Someone's son or daughter? How about a blind person? Someone in a coma or a vegetative state (e.g., Terry Schiavo)?
Trailer (watch full scene here):
[
Men.com: Johnny Rapid Fucks Jack Hunter
]