Donald Burns Files $1,000,000 Lawsuit Over Nude Beach Access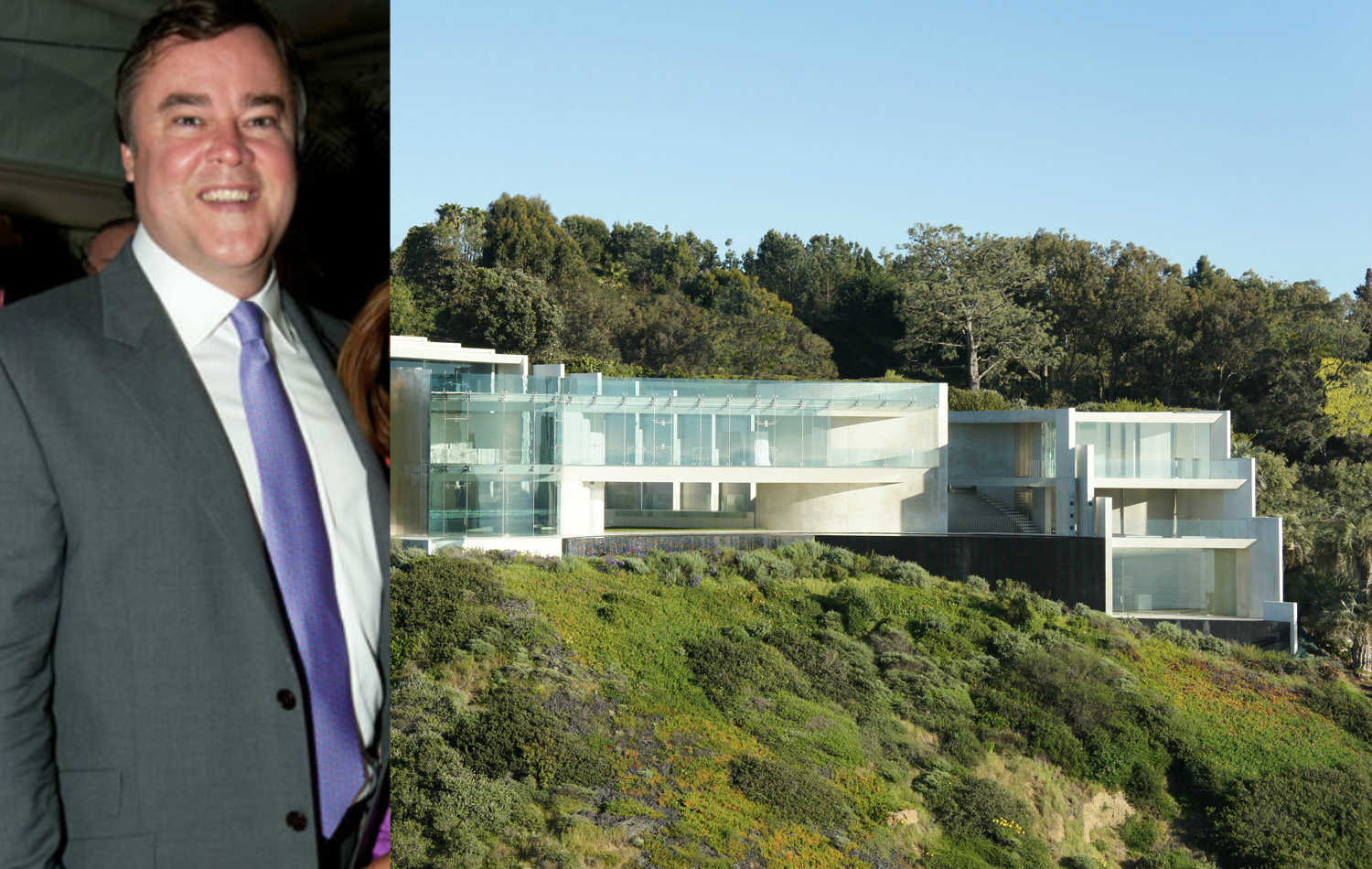 If disgraced Republican telecom exec Donald Burns seemed extremely comfortable on the witness stand last week when he testified about all the gay porn stars he paid thousands of dollars to fuck, that's because he's no stranger to courtroom drama.
For several years, Donald Burns—an admitted criminal engaged in prostitution—has been involved in a lengthy court battle over a construction issue relating to his compound on Nantucket. This year, of course, Burns took Jarec Wentworth to court after the gay porn star tried to extort $1,000,000 from him. And next year, Donald Burns will be back in a California courtroom again, as he's suing the San Diego real estate agent who sold him his infamous "Razor House." The reason? Burns bought the La Jolla mansion because it was supposed to have "private access" to a nude beach, but, according to Burns, there is no such access. Now, Donald Burns wants $1,000,000 for the allegedly fraudulent privacy claim.
Burns, who is referred to by both his name and the name of his LLC ("9826 LFRCA") in court documents obtained by Str8UpGayPorn, is asking for a $1,000,000 payday due to "intentional misrepresentation," "negligent misrepresentation," and "fraudulent concealment," all over access to Black's Beach (a nude beach where many gay porn scenes are filmed), which is located just below his home. This is the same home in which Burns unsuccessfully tried to convince Sean Cody to film gay porn scenes. As you'll recall from testimony in the Wentworth trial last week, Sean Cody declined Burns' offer because his all-glass house couldn't afford them the privacy needed for an adult film shoot.
Here are Burns' allegations against the real estate agent and a demand for $1,000,000, which was filed in May, 2013:
The defendant, realtor Robert Hurwitz, has filed a counterclaim against Burns, alleging that Burns knew exactly what he was getting when he purchased the nude beach-adjacent mansion for $14M in 2011. Hurwitz is seeking to be compensated for attorneys' fees and other expenses he incurs as a result of the suit, and he's also made a demand for a jury trial.
Hurwitz's counterclaim:
All parties are scheduled to convene in a telephone conference on August 13th, with a pretrial conference set for March 21st, 2016.
I'm not a lawyer, but if defendant Robert Hurwitz were smart, he might want to look into Sean Cody's refusal to film at Burns' house as possible motivation for what appears to be an extremely frivolous lawsuit. Given that Burns filed his suit over a privacy issue after Sean Cody told him his property was not private enough to film in, maybe a petulant and bitter Burns was just looking for someone to blame after having his gay porn dreams crushed?
Read the Burns lawsuit:
Read the Hurwitz counterclaim:
Related—Donald Burns' Sexual Shopping List: Here Is The List Of Gay Porn Star Donald Burns Paid To Fuck
Related—Jarec Wentworth's Extortion Of Donald Burns: The Complete Timeline
Related—Sean Cody.com