Exclusive: Here's The Video Of Gay-For-Pay Seditionist Sergeant Miles Storming The Capitol With The Proud Boys On January 6th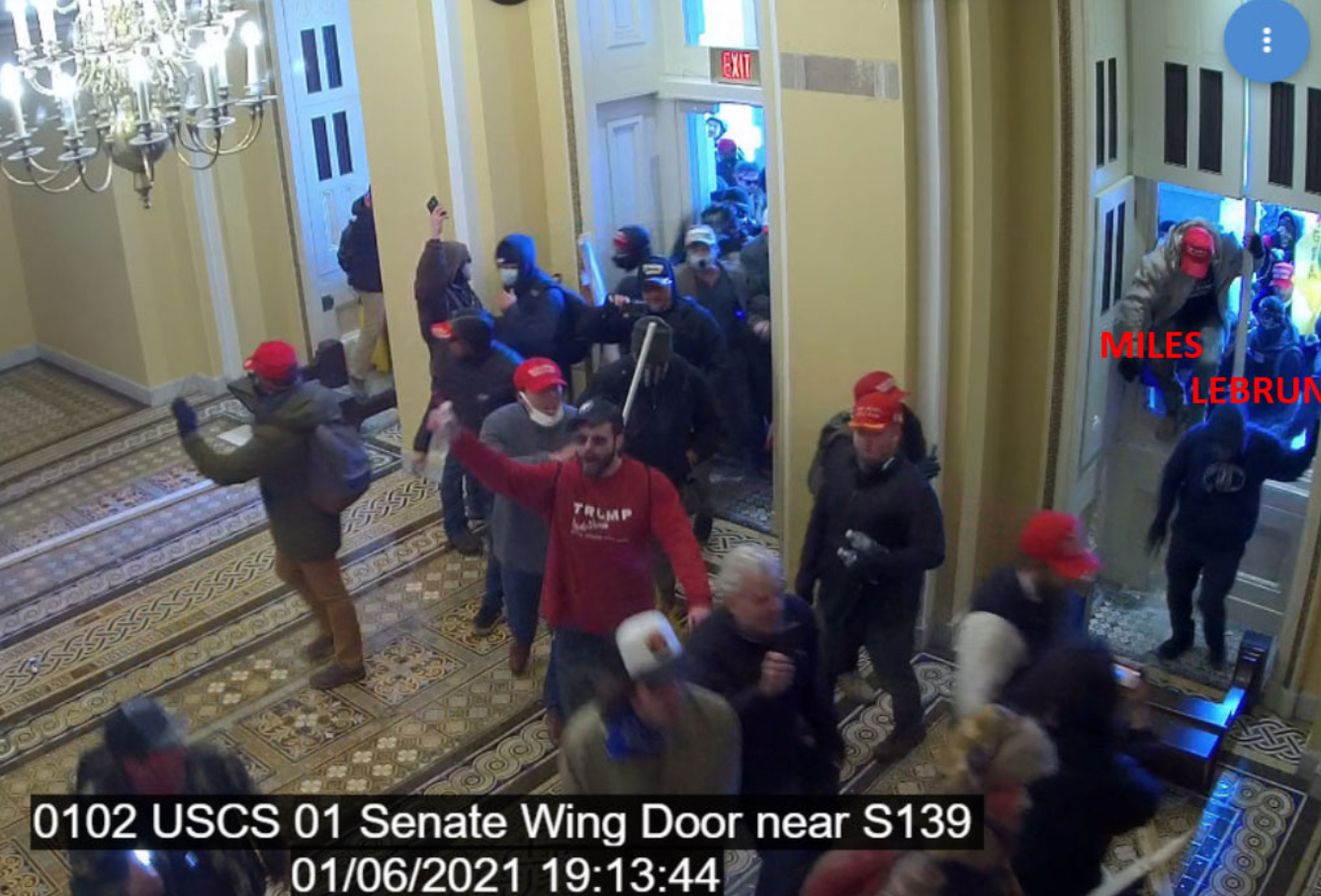 We've seen the photos that were included as evidence in his indictment (as seen above), but now we have the actual video of gay-for-pay porn star and domestic terrorist Steven Miles (a.k.a. "Sergeant Miles") breaking into the Capitol with the Proud Boys and other white supremacists on January 6th.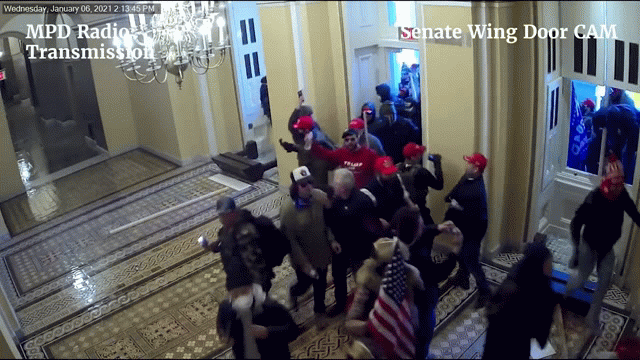 Steven Miles—who was nominated by the abhorrent and disgraced Grabby Awards last month as Best Top and Best Daddy—can be seen climbing through the window he helped break at the Capitol in both the gif above (he's in the cream-colored jacket and wearing a MAGA hat) and the video below, right at the 4:13 mark. This video featured previously unseen footage from the Trump-fueled terrorist attack, and it was presented as evidence at the first hearing from the Jan. 6th congressional committee tonight in Washington D.C.:
— January 6th Committee (@January6thCmte) June 10, 2022
As Str8Up previously reported following his arrest in Florida, Steven Miles is currently on house arrest and awaiting trial for his role in the insurrection. He's been charged with multiple felonies including assaulting police, civil disorder, destruction of government property, entering restricted grounds using physical violence with a deadly weapon, and disorderly conduct in the Capitol with physical violence. He faces up to 45 years in prison if convicted.