Disgraced And Fraudulent Grabby Awards Snub NakedSword, BelAmi, Corbin Fisher, And Sean Cody While Nominating Anti-Gay Domestic Terror Suspect Sergeant Miles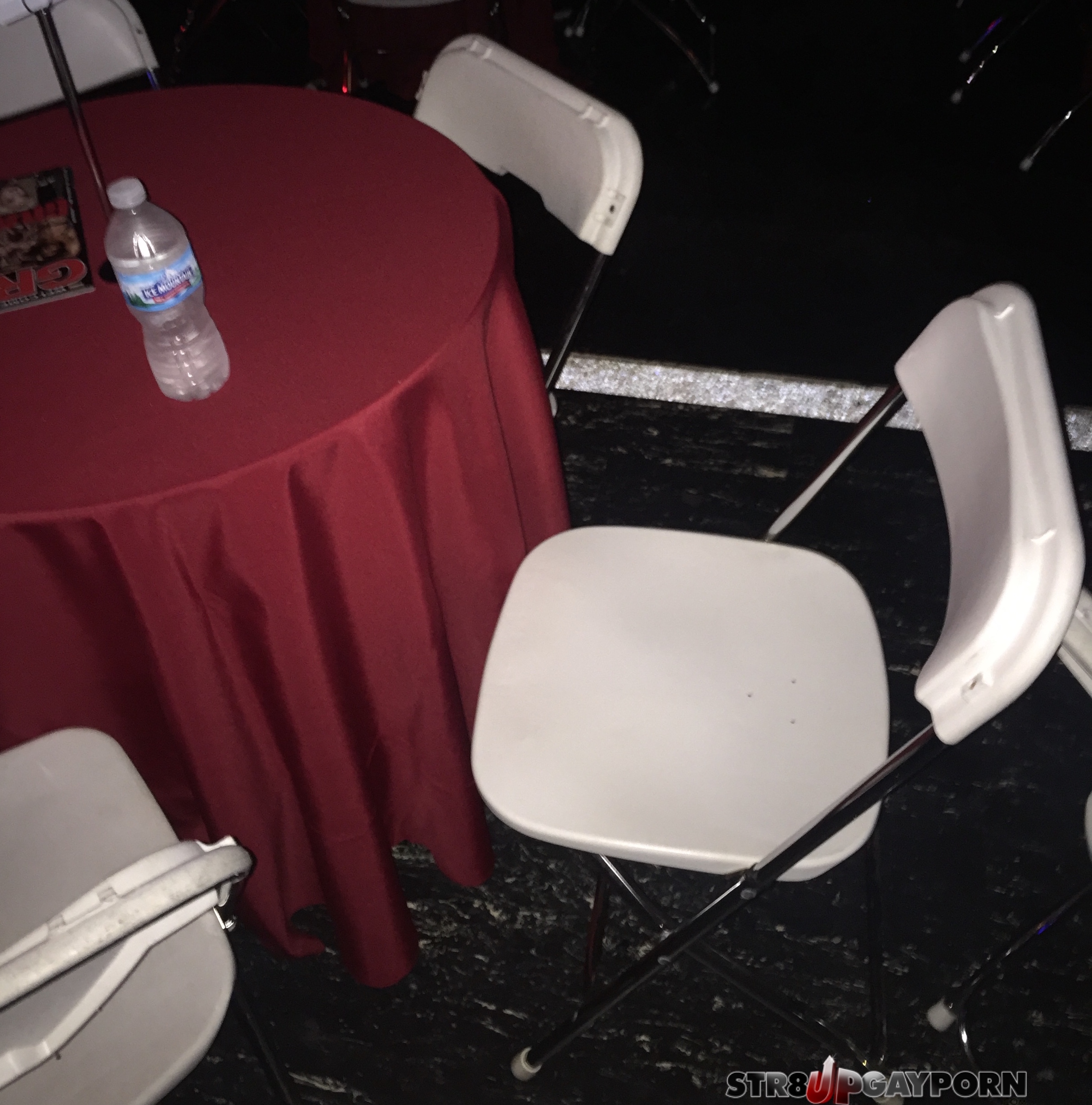 Whether they're taking bribes, giving awards to people who weren't nominated, or apologizing to sadistic studio owners who were called out for abusing models, the Grabbys are like if the Trump family and the Golden Globes joined forces to hold an award show: Disgraced, defunct, delusional, corrupt, and completely full of shit. And yet, as irrelevant and worthless as they are, Str8Up still feels obligated to point out just how bad the Grabbys are based on the list of nominees they put out yesterday. (I'm not linking to the noms, but they're not hard to find if you look low enough.)
Just how bad are the 2022 Grabbys nominations? For starters, nominees were predominantly hand-picked by director and Grabbys "host" (if you call screaming on a stage for 90 minutes "hosting") Chi Chi LaRue, with apparently some help from Michael Lucas. This is likely because there is no actual Grabbys person in America deciding nominees, as the show is now being run by a random group of adult book shop owners in Europe (who are spending all their time on another disaster in the making, the "Grabbys Europe"), so they just asked Chi Chi to do it for them. Anyone who's actually knowledgeable of gay porn wouldn't have snubbed the majority of studios in the gay porn industry in favor of content directed by or associated with…you guessed it…Chi Chi LaRue and Michael Lucas. We'll get to who was snubbed below, but first, here's the list of the only 10 studios nominated at this year's Grabbys (nomination count includes scene, director, acting, and movie noms):
RagingStallion/Falcon: 41 nominations
IconMale/NoirMale: 14
CockyBoys: 13
DragonMedia: 8
Lucas: 6
Helix: 6
PrideStudios: 6
RawFuckClub: 5
Masqulin: 4
Disruptive: 4
There are, of course, well over two dozen gay porn studios actively producing content that are missing from this list, and while it's impossible for an award show to give every single studio a nomination, the glaring omissions of not only the most popular content but also the most high quality content is unlike any list of snubs I've ever seen before. These snubs are deliberate, they are bitter (coming from Chi Chi, this is no surprise), and they are insane. Here's the list of studios that received zero nominations (with the exception of Men.com, which got just 1 nom):
Men.com: 1 nomination
NakedSword: 0 nominations
Corbin Fisher: 0 nominations
BelAmi: 0 nominations
Sean Cody: 0 nominations
NextDoorStudios: 0 nominations
GayHoopla: 0 nominations
GuysInSweatpants: 0 nominations
Freshmen: 0 nominations
TimTales: 0 nominations
ActiveDuty: 0 nominations
ColbyKnox: 0 nominations
Not everyone is a fan of all the content from all those studios, but does anyone really believe that BelAmi and NextDoor—the two most prolific studios in the industry, releasing 4-6 updates per week all year—had nothing worth nominating? And yet, something called "Masqulin" has four nominations? Even MEN, despite all their problematic scenes, could only land one nom for a three-way, while Pride Studios (huh?) has six? And with all those studio snubs, that of course means all the exclusive stars from all those studios received zero noms, too.
Other observations: Sharok won Performer of the Year last year at the Grabbys, and he's of course continued to perform in content all year long, and yet, he received zero nominations this year. In the Best Actor category, Aiden Garcia was nominated for his work in "Return To Helix Academy," except, Aiden Garcia was not in the movie "Return To Helix Academy." Makes sense!
And perhaps most insulting of all, psychotic Trump fanboy and notorious anti-gay bigot Sergeant Miles (who recently showed his support for Florida's "Don't Say Gay" law—and who is now charged with multiple felonies after his violent assault on the Capitol during the Jan. 6 insurrection) earned two noms for Best Daddy and Best Top. The Grabbys nominating a Lucas stooge like the deranged Sergeant is probably no surprise, but that doesn't make it any less disgusting. A gay award show celebrating a terrorist and homophobic bigot who's attacked his gay co-stars over their STI tests? That's the Grabbys.
Finally, in addition to the sad and deliberate shut out of all those studios, here's a list of just a few of the extremely popular and prolific stars that came to mind who received zero nominations (while there was room for Sergeant Miles to receive two):
Theo Brady
Rhyheim Shabazz
Trevor Harris
Leo Grand
Dakota Payne
Diego Sans
Brandon Anderson
Devin Franco
Shane Cook
Colby Chambers
The Grabbys have always been rigged and fraudulent, but now in addition to that, they're nasty, they're spiteful, and they're humiliating for all involved.