Here's The Cast Of Falcon's 7 Minutes In Heaven, Featuring Devin Franco, Wesley Woods, Pierce Paris, Colton Reece, Steven Lee, And More
Falcon Studios continues its transition into all-bareback productions with the release of 7 Minutes In Heaven, and here's a look at five of the movie's scenes being released over the next month, featuring Pierce Paris, Wesley Woods, Steven Lee, Dakota Payne, Michael Boston, Colton Reece, Devin Franco, and Jake Porter (really, Falcon?), the proud Donald Trump voter who recently signed on as a NextDoor exclusive. Those who don't care to watch Porter's scenes will want to skip this first one, which features the white nationalist supporter flip-fucking with Devin Franco.
[
Falcon Studios: 7 Minutes In Heaven
]
The second anal sex scene looks more promising, with big-dicked Pierce Paris fucking big-bootied Michael Boston bareback: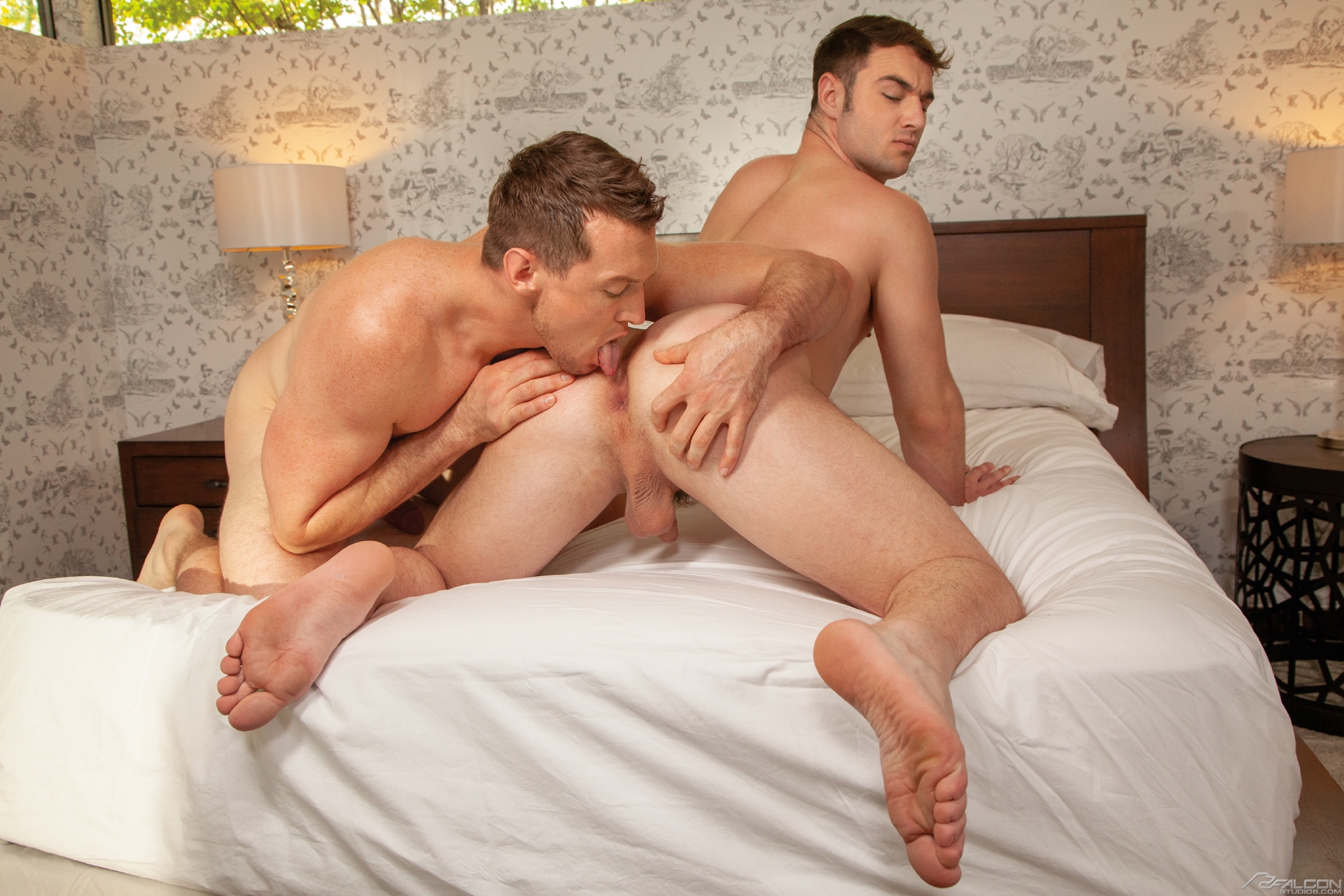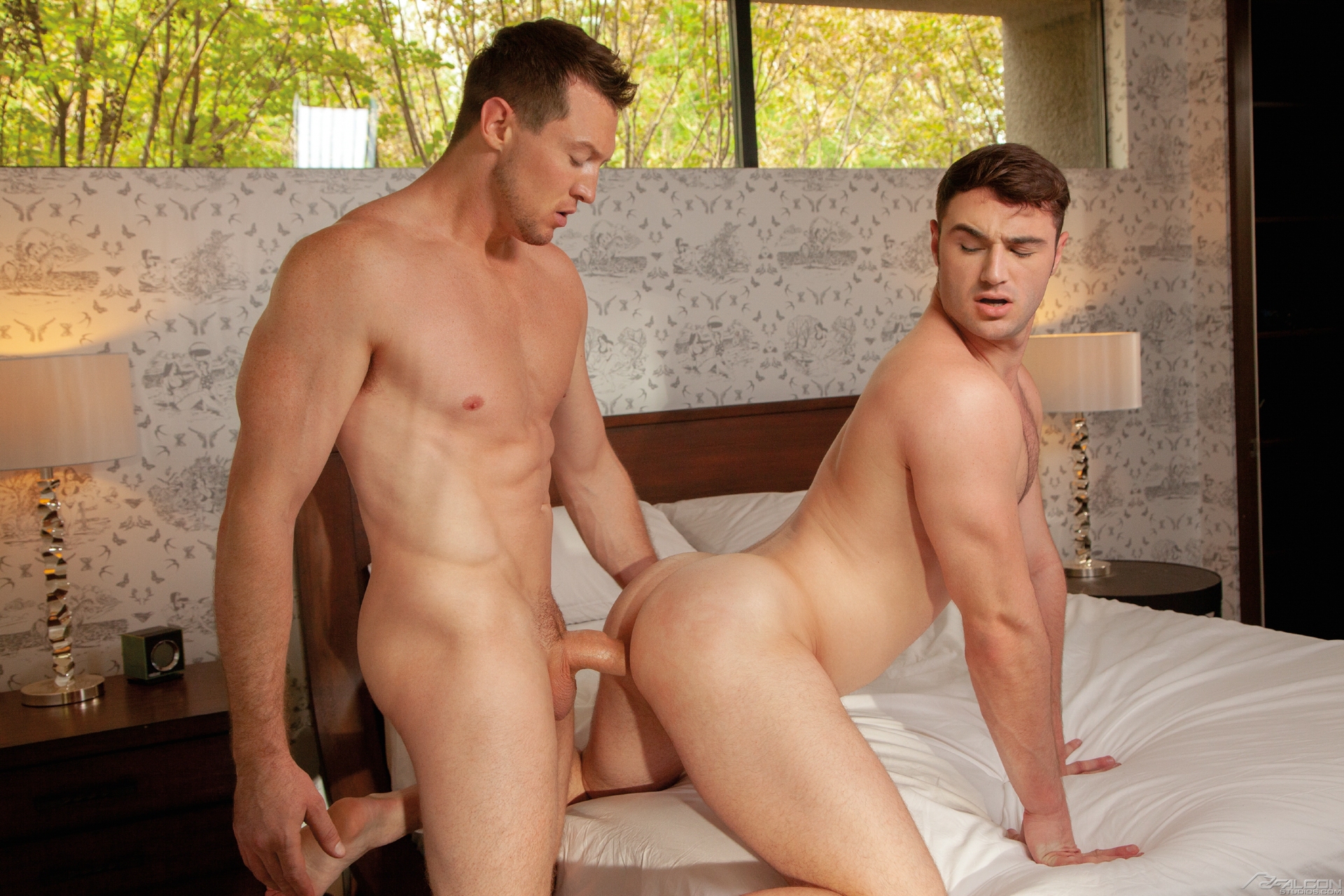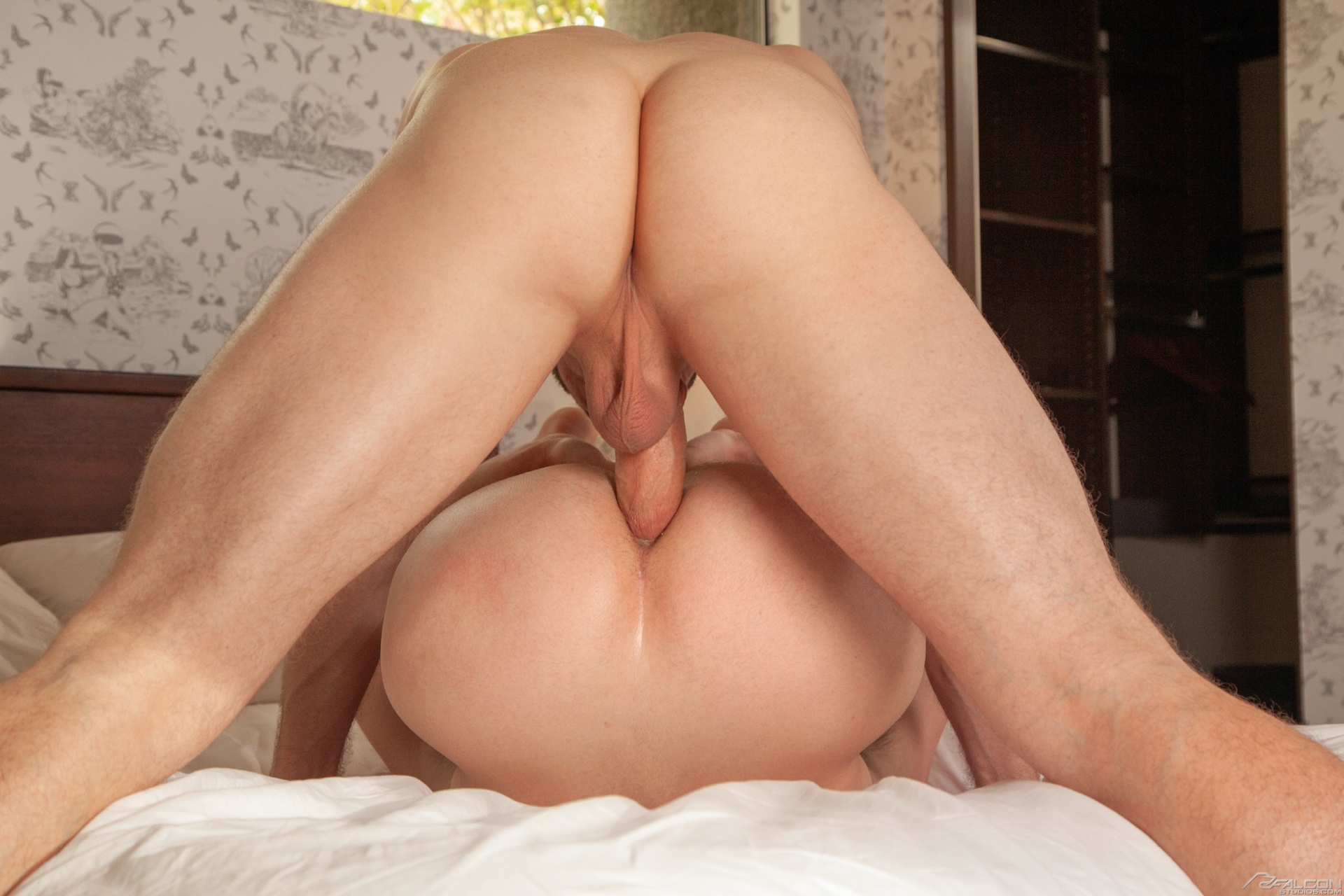 Trailer (watch full scene here):
[
Falcon Studios: 7 Minutes In Heaven
]
Next, it's Falcon exclusive Colton Reece fucking powerbottom Dakota Payne, who's making his Falcon debut. It's great to finally see Dakota—an excellent performer—at a reputable studio, as he'd previously been exclusive with Lucas Entertainment.
Sorry to say, but now even Falcon is using fake cum in their promo pics. Chuck Holmes must be rolling in his grave: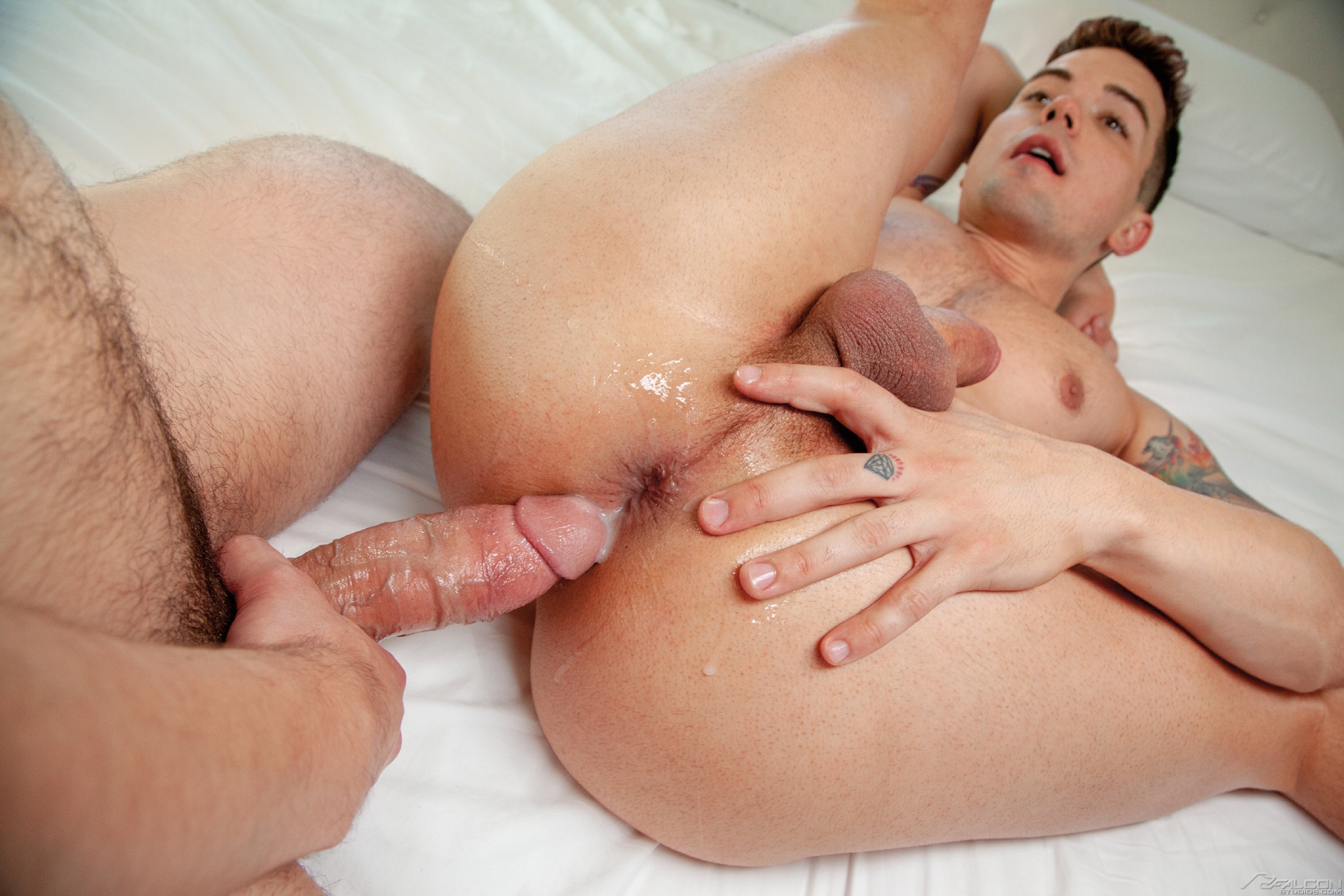 Trailer (watch full scene here):
[
Falcon Studios: 7 Minutes In Heaven
]
Hung top Steven Lee is fucking power vers Wesley Woods bareback in the next scene: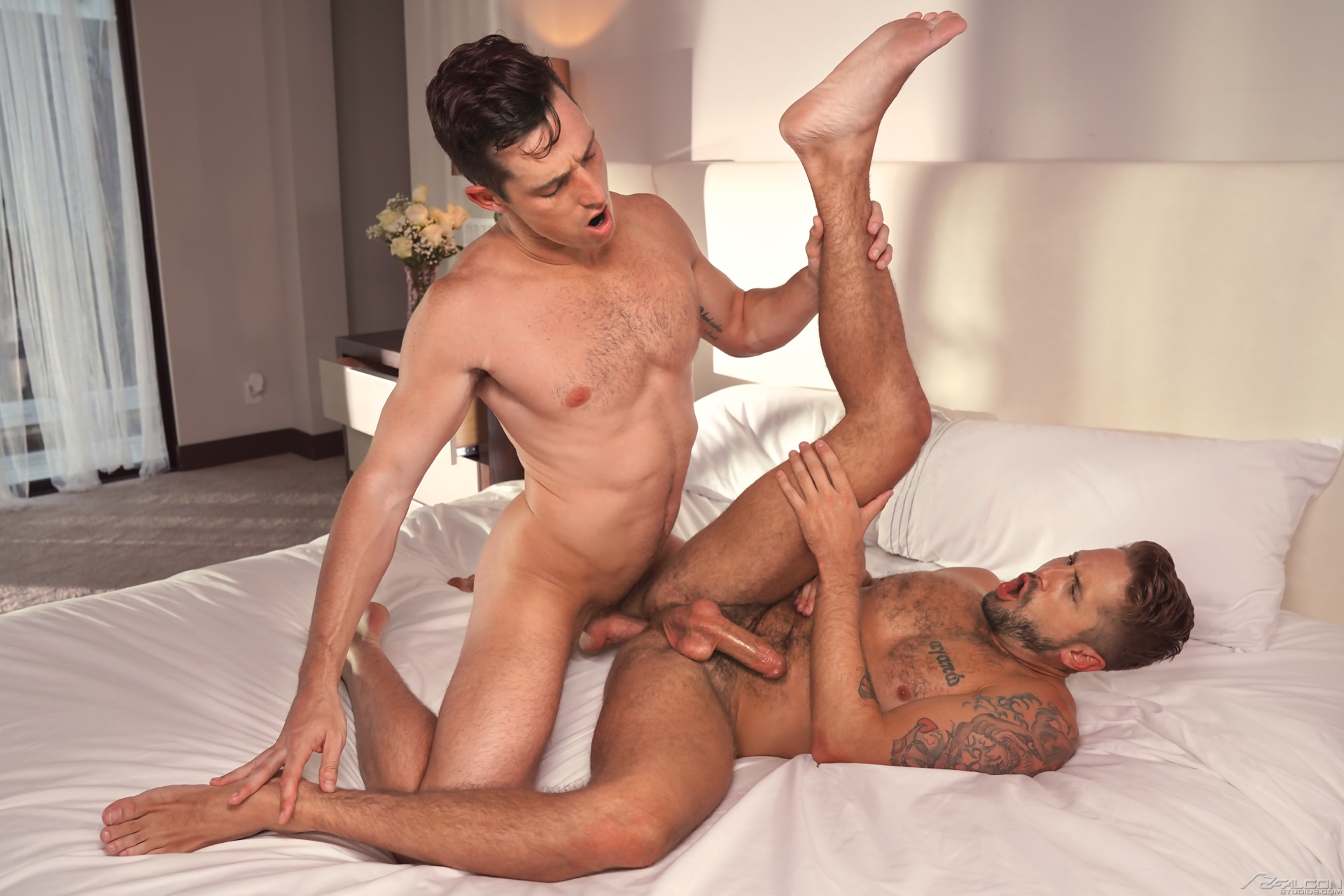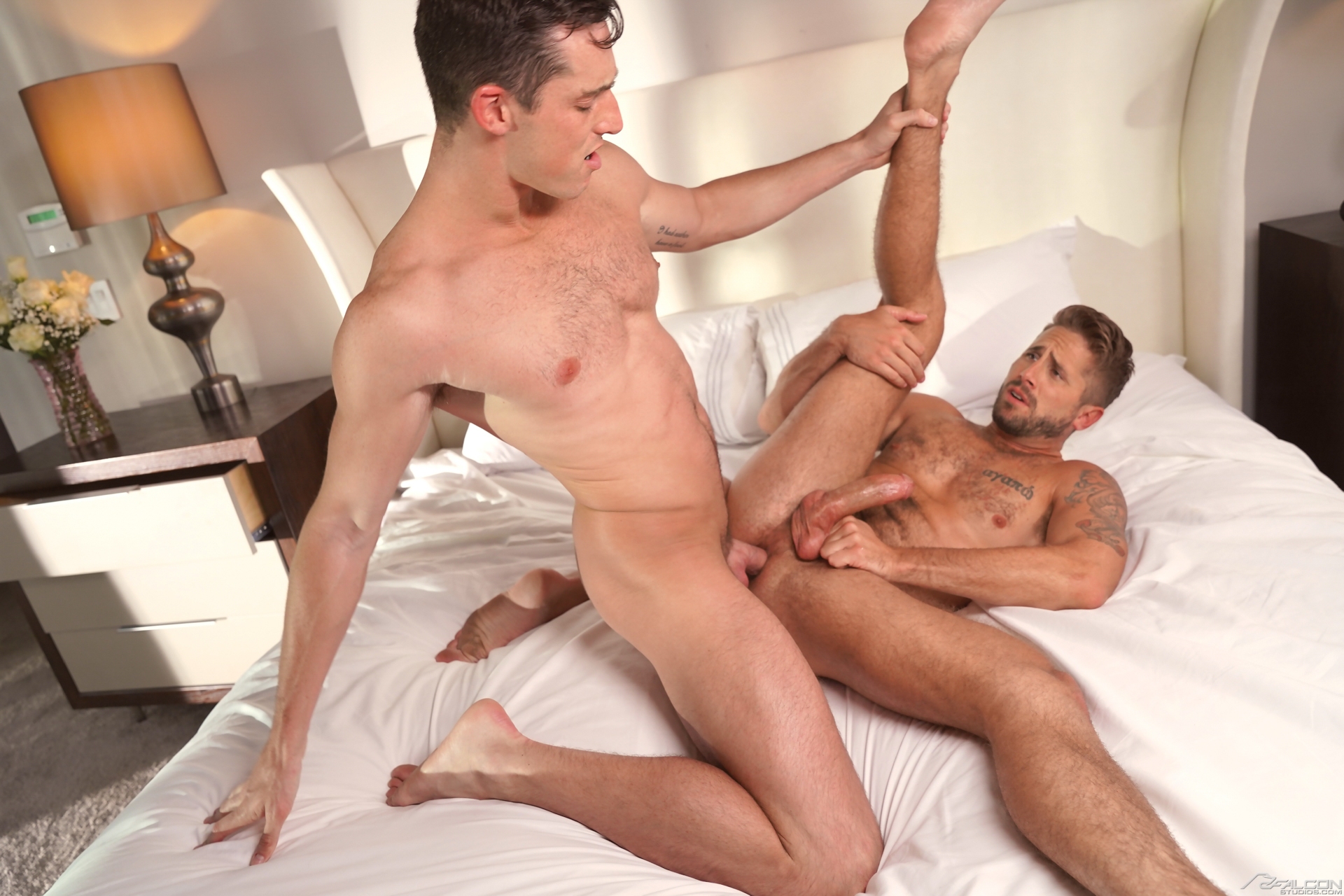 Trailer (watch full scene here):
[
Falcon Studios: 7 Minutes In Heaven
]
And, finally, the best scene will likely be the three-way finale, featuring Steven Lee, Devin Franco, and Dakota Payne: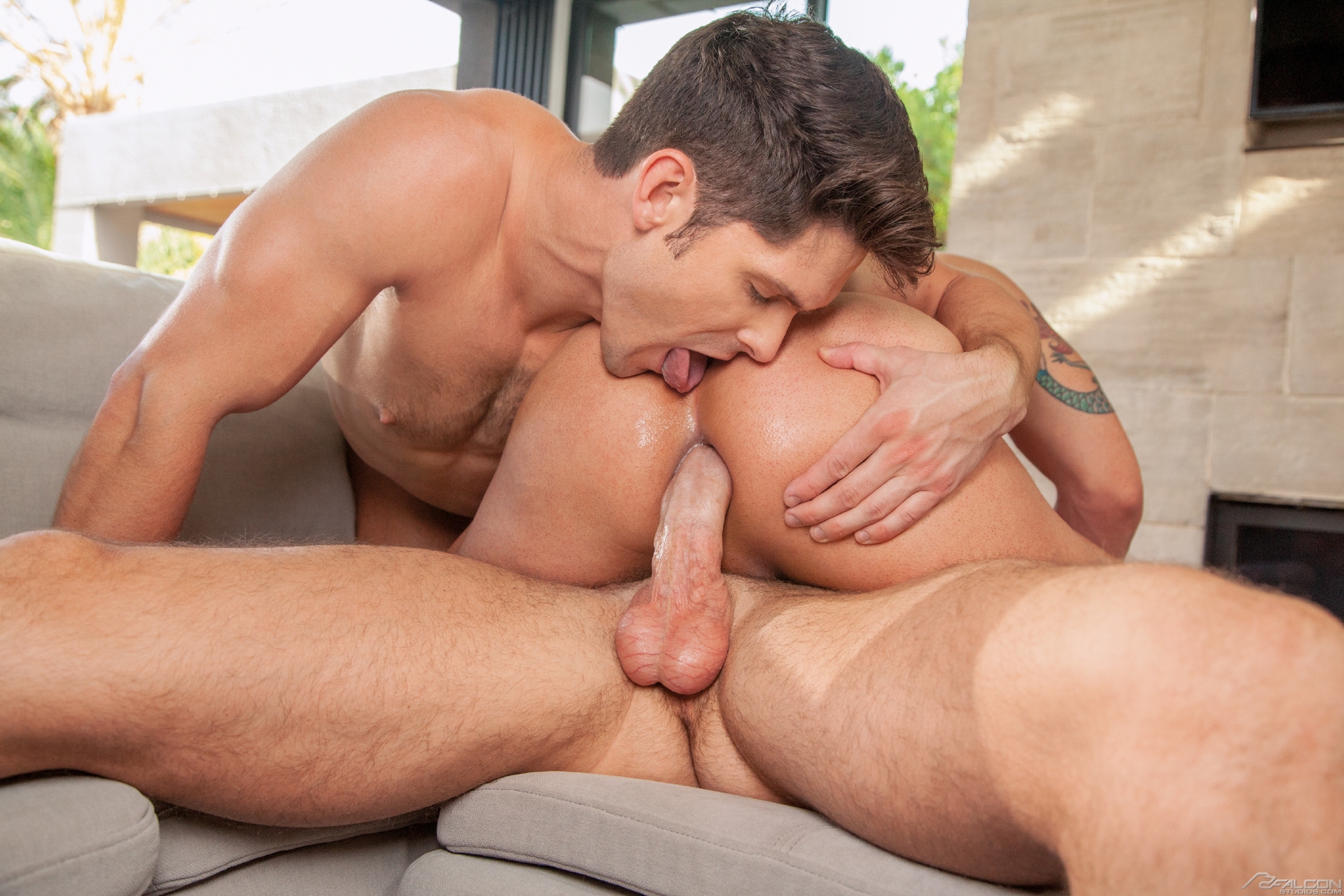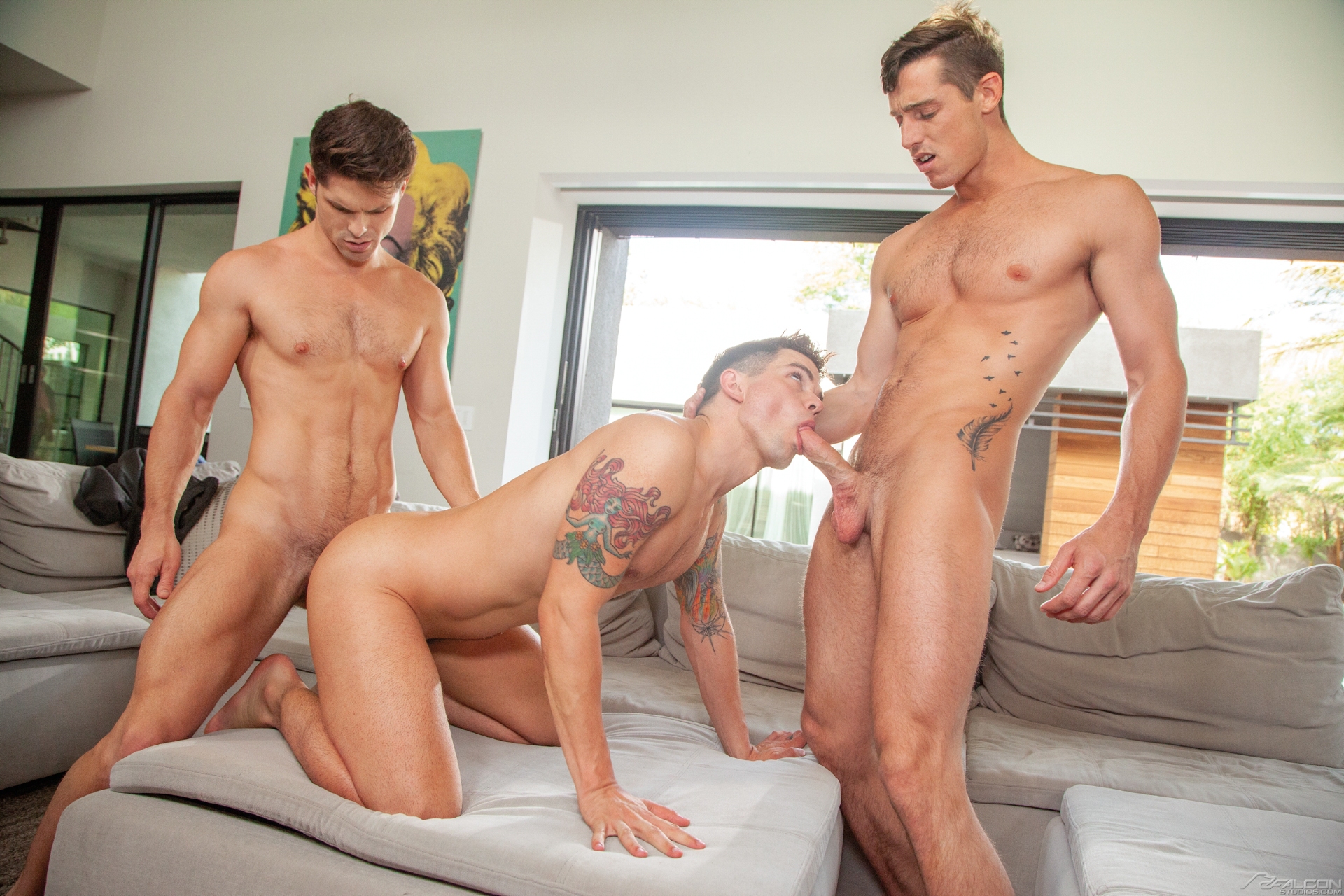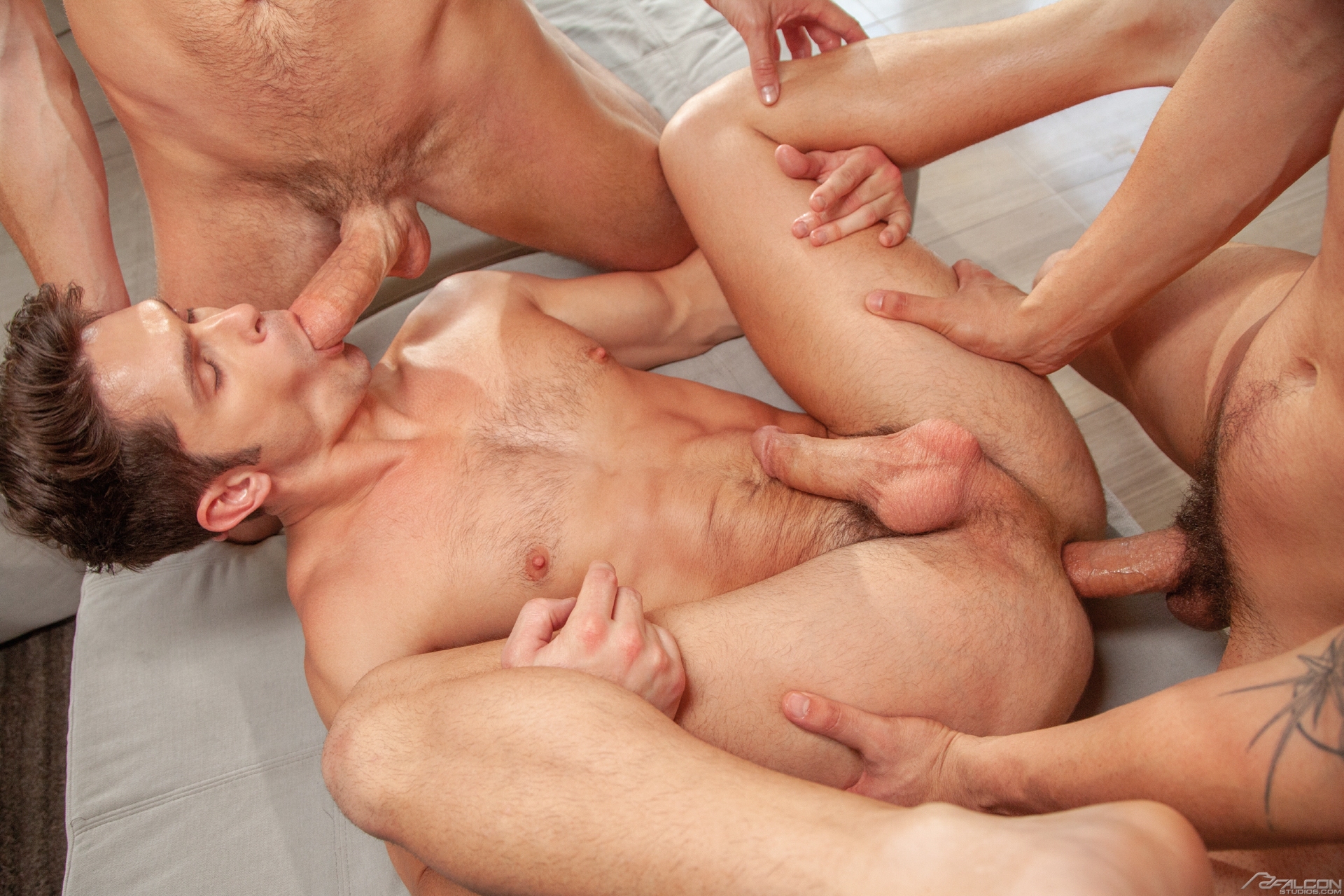 Trailer (watch full scene here):
[
Falcon Studios: 7 Minutes In Heaven
]