Chris Cool Squirts Ketchup And Mustard Everywhere While Being Butt Fucked By Finn Harding In A Hot Dog Truck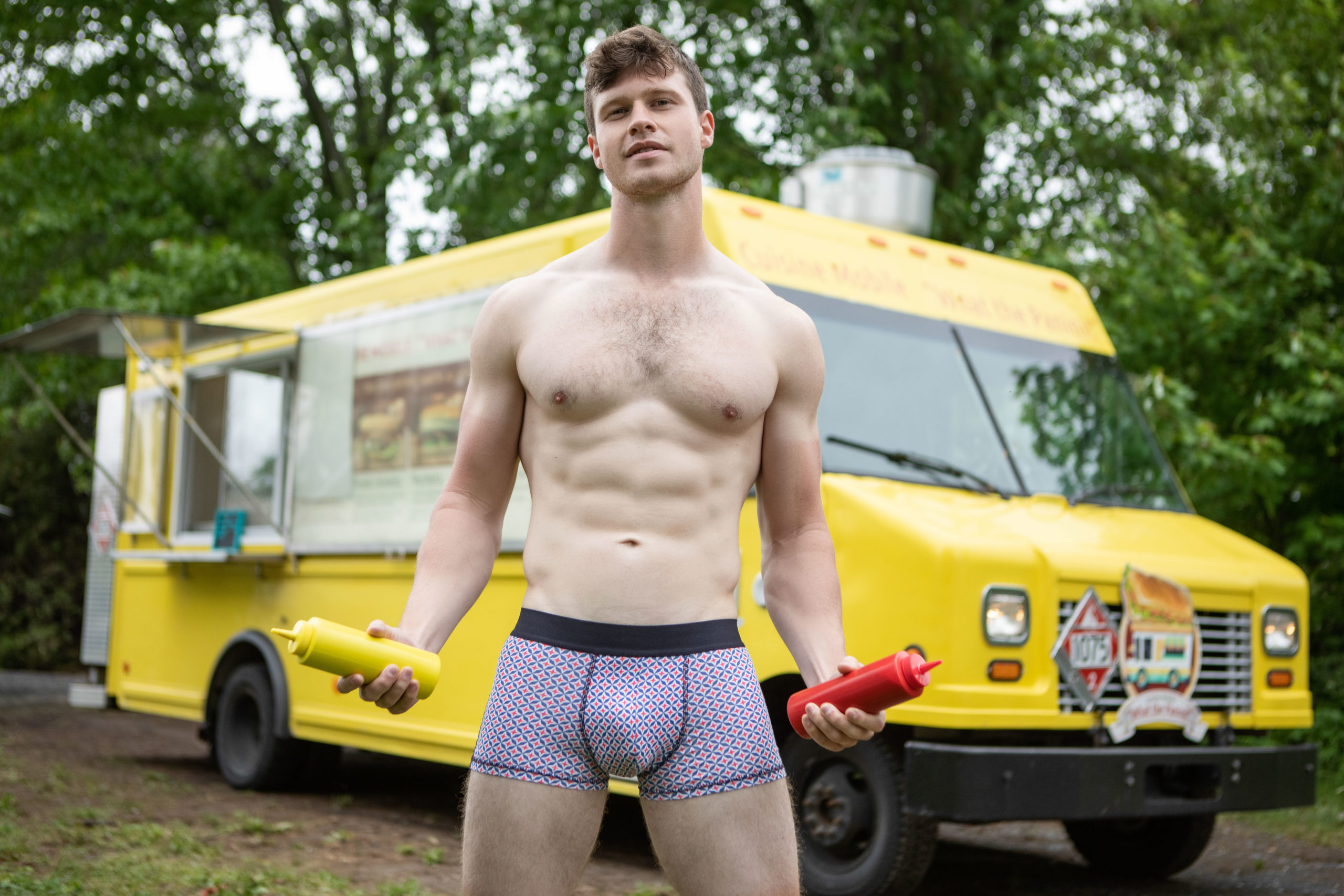 Ready for a hot-dog themed gay porn scene filmed in Canada featuring gay-for-pay Finn Harding and people being squirted with condiments (and fake cum)? No? Too bad.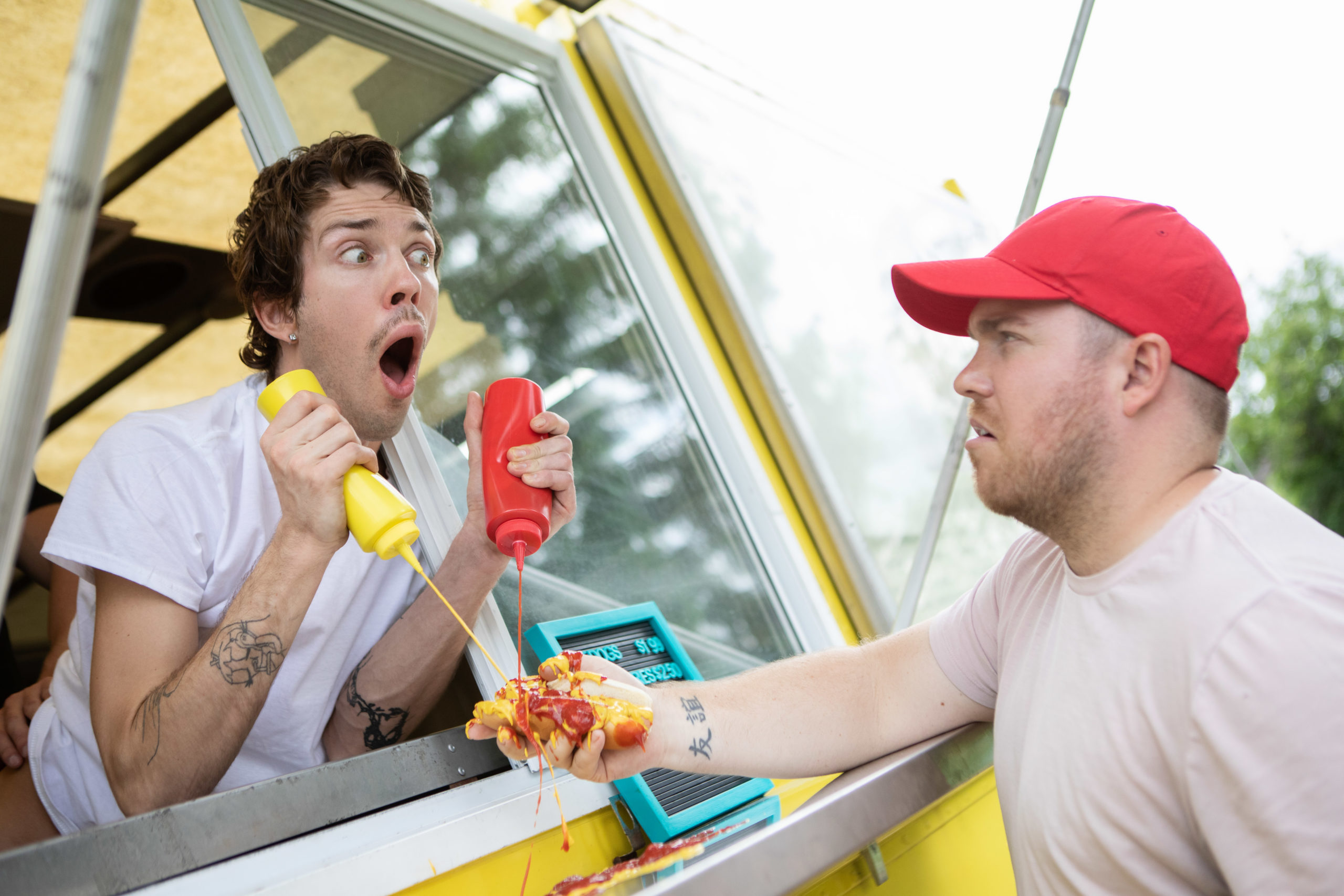 I can't say if this is the worst gay porn scene of 2022 (there have been so many, it's hard to keep track—I'll have a ranking in a few months), but it definitely is a contender for worst ass eating of 2022. What the fuck is this?
My condolences to anyone who's ever had to have sex with Finn Harding.
In this new MEN scene, Finn and bottom Chris Cool attempt to fuck inside of a food truck that serves sausages, so get ready for hot dog puns, fake cum, squirting ketchup and mustard (a staple of MindgeekSeanCodyMen scenes), and, of course, shocked extras.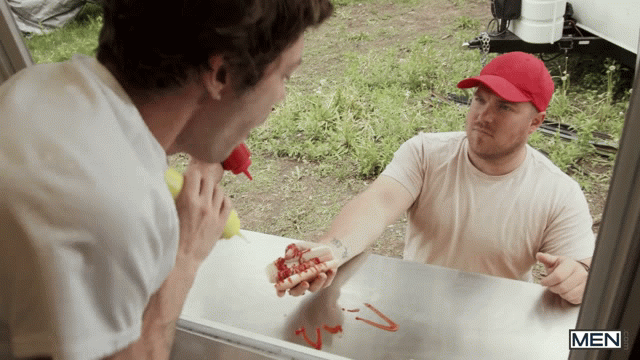 I think the person being squirted is Marko Lebeau, the former gay porn star who's now behind the camera at MEN and responsible for so many of your favorite scenes. Here's more, if you can stomach it:
An auditory warning: This video features some of the most batshit insane moaning I've ever heard in a porn scene. If the sound of a dying cat turns you on, enjoy. Trailer (watch full scene here):
[
Men.com: Finn Harding Fucks Chris Cool Bareback
]