Hoyt Kogan And Jerome Exupery Double-Penetrate Henrik Bjorn Bareback Before Giving Him A Double Cum Facial
Oh my God, will the three-ways and group scenes ever end? Hope you're not tired of watching tons of people fuck each other, because this is the seventh gay porn group scene I've posted about in the last 24 hours. This one from BelAmi stars fashion model/gay porn star Hoyt Kogan, curly-haired blond bombshell Jerome Exupery, and lucky bottom Henrik Bjorn.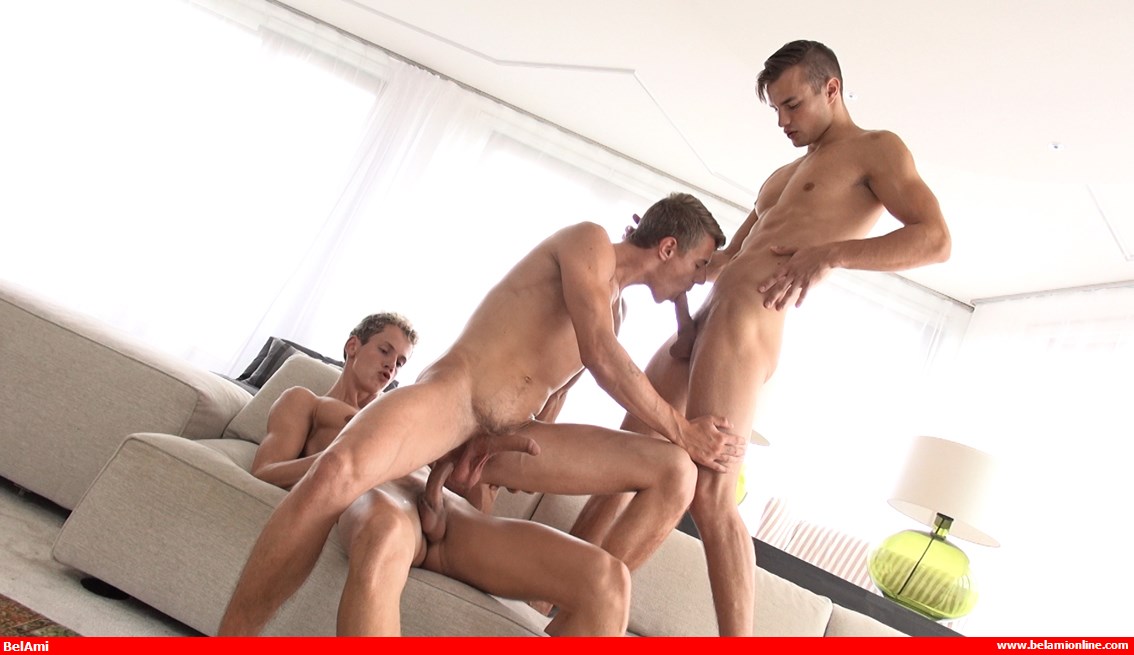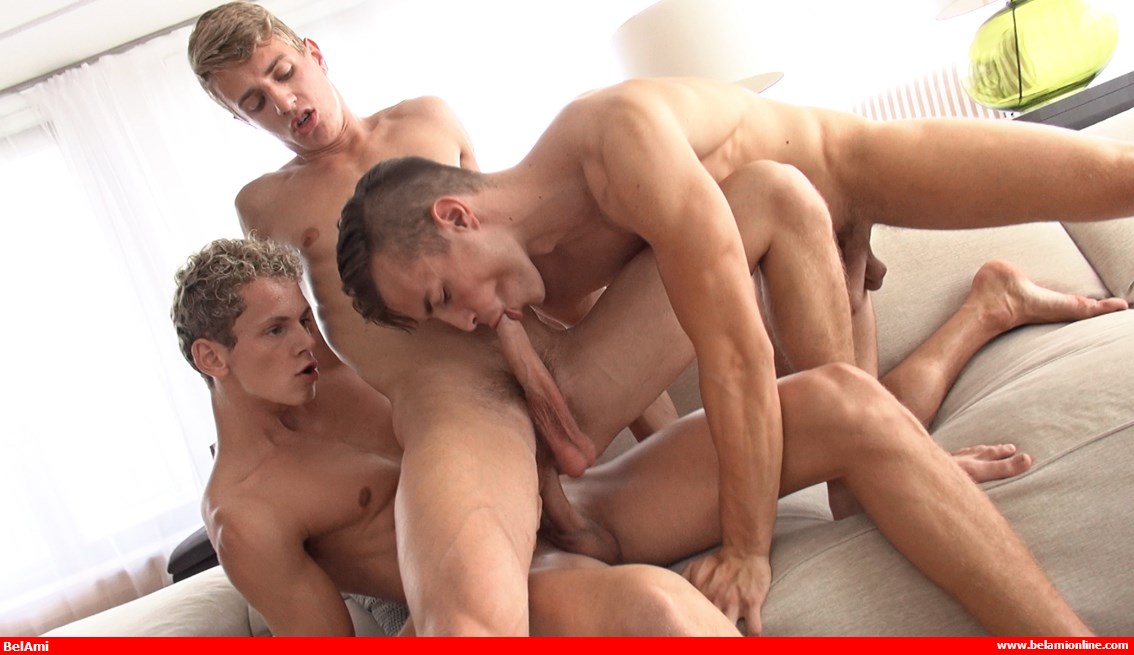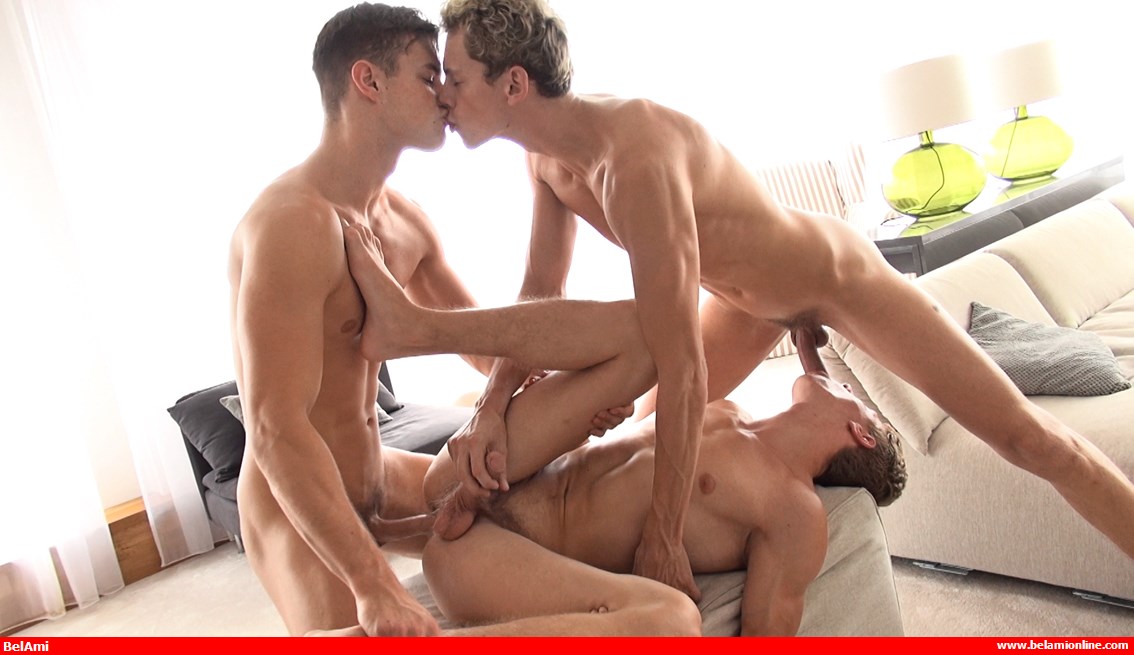 While Hoyt and Jerome start off by taking turns fucking Henrik, things eventually go in a different direction, as you can see…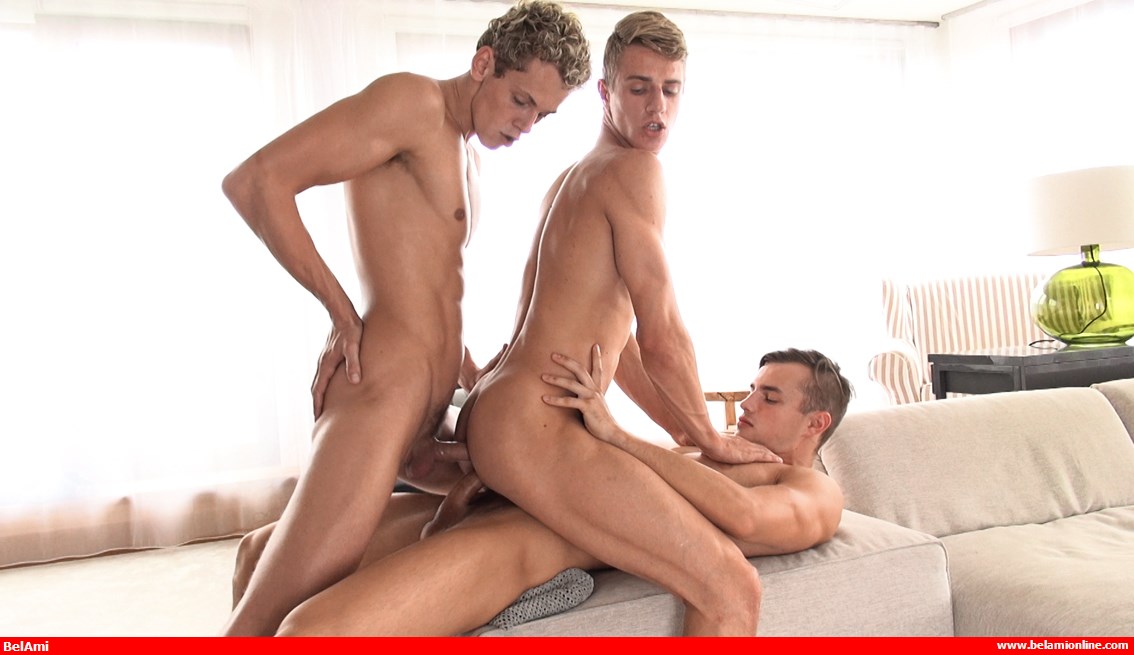 A lot of DP's usually feature one top doing all the slamming while the other top lies still with his cock resting inside the bottom's hole. Thankfully, that is not the case with this DP, as both tops actively slide their cocks back and forth for several minutes, never missing a beat and never falling out of Henrik's hole.
Jesus fucking Christ, has Hoyt Kogan somehow gotten hotter??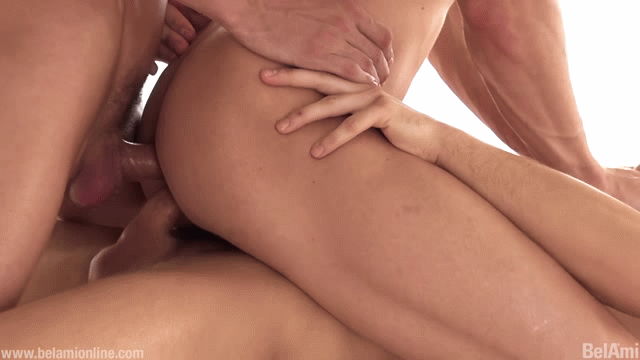 As if the rhythmic double-penetration wasn't good enough, this scene concludes with tops Hoyt and Jerome shooting their loads simultaneously onto Henrik's face, giving him a double cum facial.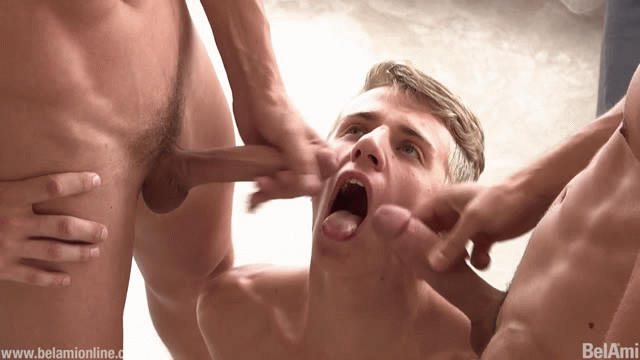 Love to see tops who are so in sync with each other.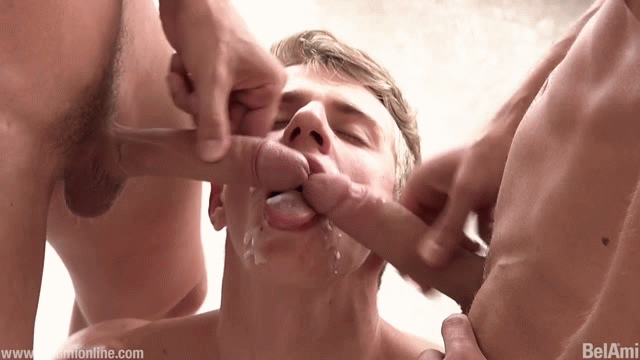 This is the only group scene this week that features a bareback double-penetration, so if you like bareback DPs, this will be your favorite group scene of the week. Trailer (watch full scene here):
[
BelAmi: Hoyt Kogan And Jerome Exupery Double-Penetrate Henrik Bjorn Bareback
]