If You Could Have Lucas Entertainment Produce A Movie, What Would It Be?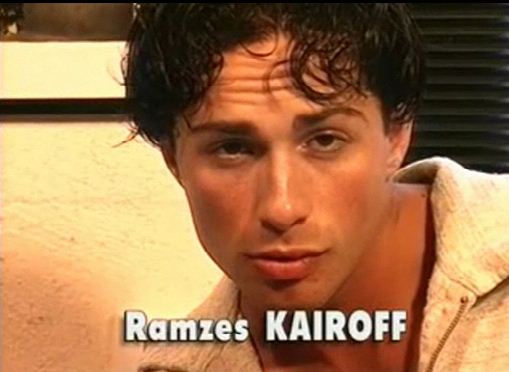 Lucas Entertainment is running a poll right now to help them determine what their next production will be, and it's up to people on the internet to decide! From the Lucas Entertainment site, "Project Porno":
Running now until the end of August, we're having an open call for submissions and votes on a Lucas Entertainment production. We're open to ANYTHING! All submissions that are legally feasible and financially viable will be added to the nominees – whichever title has the most votes by 12:00am September 1st, will be produced by Lucas Entertainment! Voting and submissions are open to all – tell us what you want to see, and we'll make it happen!
Given this is Michael Lucas (a disgraced bigot who harasses and threatens models, and who's been accused of illegally distributing drugs on his sets), I doubt he'll honor whichever movie idea gets the most votes, and he'll instead just make another horrific movie in a toxic swamp, as usual. But, the one good thing about the poll is that you can at least add in your own suggestion for a movie, and there are a couple of interesting ones that have been submitted.
First:
Also:

And:
Be sure to vote for your fave here, and be sure to add in your own idea to make the poll more interesting for people voting. And, feel free to share your Lucas Entertainment movie ideas in the comments below, if you submitted any to the poll.
ADDED:
Duckface is deleting user-submitted ideas quickly, so keep 'em coming as fast as you can! Here are some more fun ones just added:

AND:
Duckface must've gotten upset seeing some of the movie ideas, as they've placed a hold on all submissions, and they now require approval:
Looks like Lucas Entertainment isn't really "open to ANYTHING!" and they've misled their fans. Sad.