Jarec Wentworth Update: Bank Accounts Frozen, Arraignment Tomorrow, And Fucking Colt Rivers For The Second Time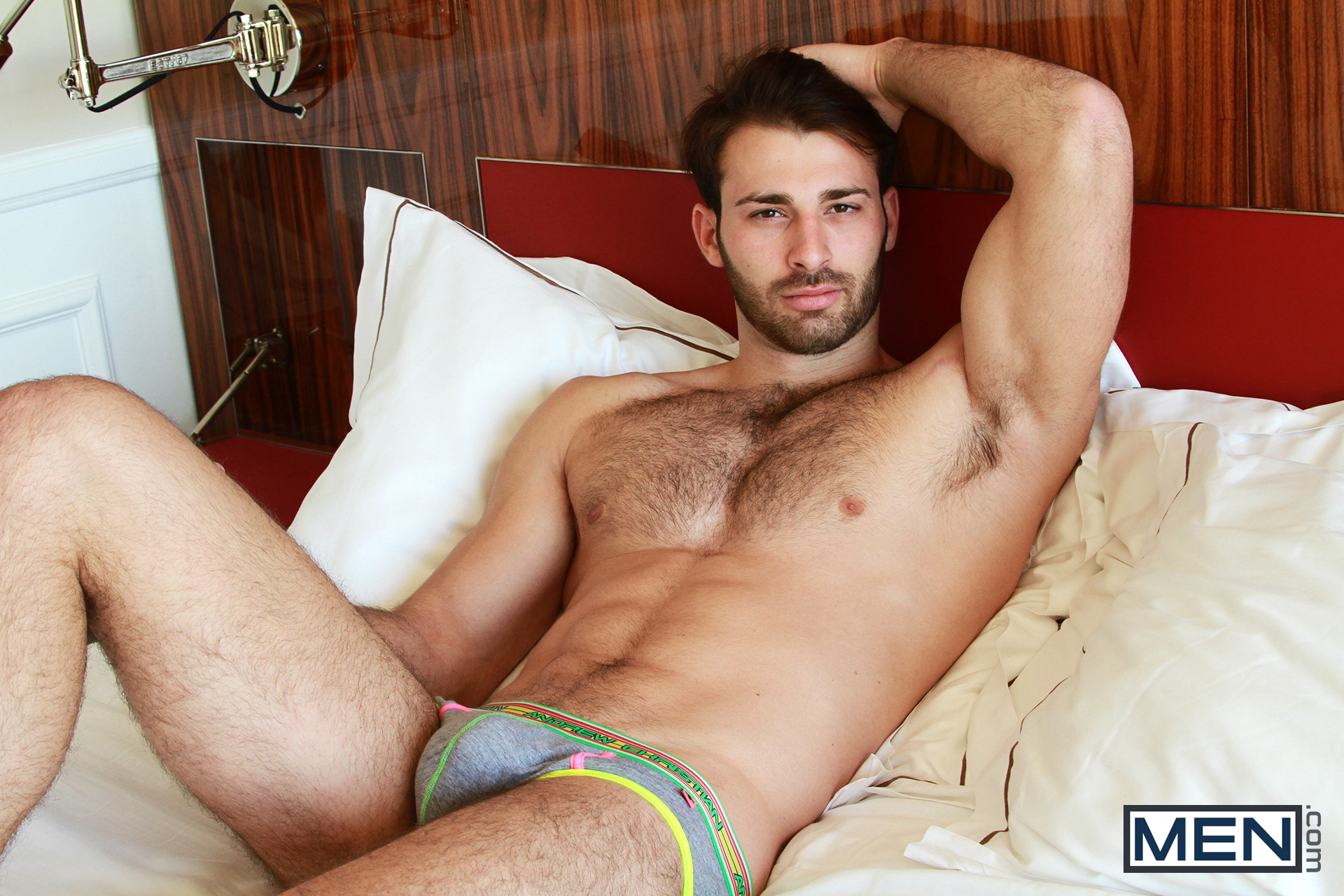 As promised, Men.com is releasing one of Jarec Wentworth's last gay porn scenes tomorrow, and it's with none other than Colt Rivers. As most of you know, Rivers was one of Wentworth's best scene partners of all time when they were known simply as "Ryan" and "Jarek" at Sean Cody, so this is actually the second time they've fucked.
Also potentially being released tomorrow? Jarec Wentworth from federal custody.
Tomorrow morning, Jarec a.k.a. Teofil Brank will be arraigned in federal court, where he's expected to be formally charged with felony extortion. As I exclusively reported over the weekend, Brank allegedly attempted to extort $1,000,000 from an unnamed victim, and according to the FBI, he had already actually received at least $500,000 from the victim before upping his demands.
Today, Str8UpGayPorn can report that the government has frozen Brank's bank accounts, so whatever was left of that $500K is not available to him now. And those frozen bank accounts are the basis for Brank's lawyer's motion to have him released from prison while he awaits trial. Since he doesn't have any money, he's not a flight risk, according to Brank's public defender. The application for his release was filed today: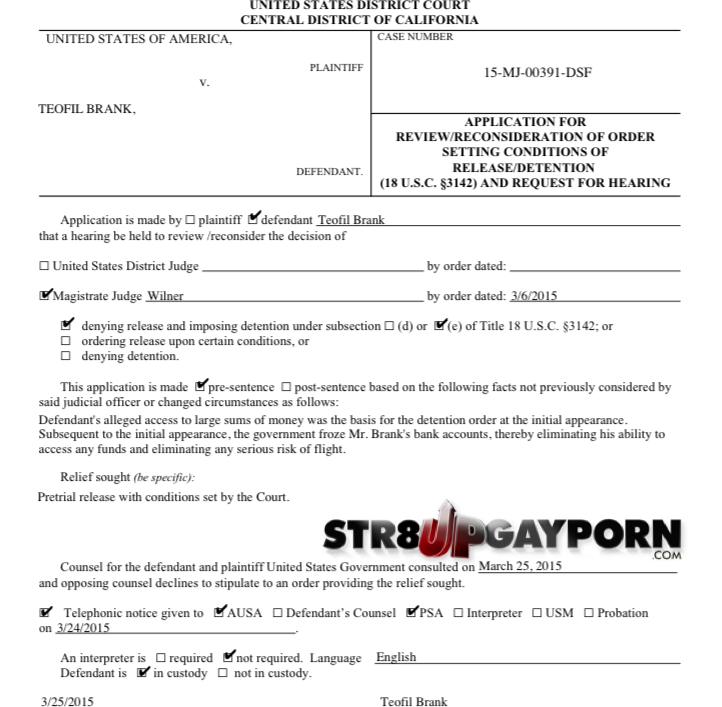 Considering Brank and his accomplice brought a loaded gun to the scene of his arrest, the state's attorney might argue that he's a danger to the public, and the application could be denied. Either way, a decision will likely be handed down tomorrow during Brank's arraignment.
In the meantime, if you simply can't get enough Jarec Wentworth, Men.com has you covered! Here he is fucking Colt Rivers for the second time.
Hey, if Jarec does have to stay in prison, at least he got to fuck some sweet ass before being sent away.
Trailer (watch full scene here):
[
Men.com: Jarec Wentworth Fucks Colt Rivers
]
And just as a reminder, a clip from the far, far superior scene when Jarek fucked Ryan on Sean Cody for the first time in 2012. It's almost laughable that Men.com paired them up for a second time, because nothing will ever compare to what Sean Cody was able to do with them. "Jarek Fucks Ryan Bareback" isn't just Jarek's 3rd best scene of all time, it also came in at #15 on the list of the greatest Sean Cody scenes of all time.
[
Sean Cody: Jarek Fucks Ryan Bareback
]