[UPDATED] Jarec Wentworth Indicted On Six New Counts, Now Faces 15 Years In Prison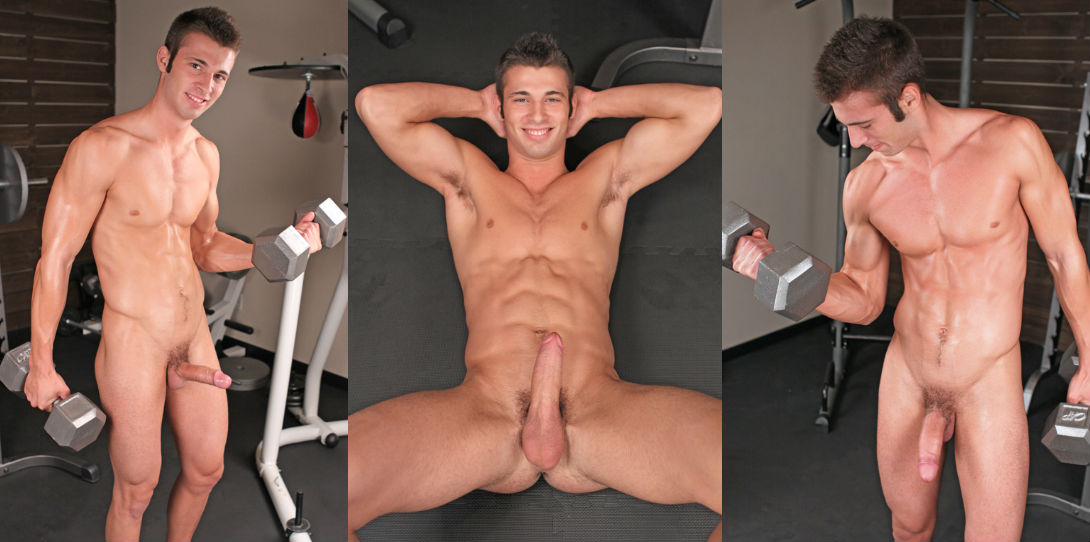 Jarec Wentworth (legal name Teofil Brank) was facing one charge and a maximum of two years in prison if found guilty of extorting Republican multimillionaire Donald Burns, but in a last-minute move by the prosecution (the trial is set to begin in one week), the former Sean Cody porn star has just been indicted on six new counts, and he now faces at least 15 years in prison.
Filed late Friday night by the prosecution, here are the six new counts, which are in addition to the original extortion charge (for a total of seven):
18 U.S. Code § 1951 (a) – Interference with commerce by threats or violence (2 counts)
(a) Whoever in any way or degree obstructs, delays, or affects commerce or the movement of any article or commodity in commerce, by robbery or extortion or attempts or conspires so to do, or commits or threatens physical violence to any person or property in furtherance of a plan or purpose to do anything in violation of this section shall be fined under this title or imprisoned not more than twenty years, or both.

18 U.S. Code § 880 – Receiving the proceeds of extortion (2 counts—one for Donald Burns' Audi and one for the $500,000 that Burns allegedly gave Brank)
A person who receives, possesses, conceals, or disposes of any money or other property which was obtained from the commission of any offense under this chapter that is punishable by imprisonment for more than 1 year, knowing the same to have been unlawfully obtained, shall be imprisoned not more than 3 years, fined under this title, or both.

18 U.S. Code § 1952 (a) – Interstate and foreign travel or transportation in aid of racketeering enterprises
(a) Whoever travels in interstate or foreign commerce or uses the mail or any facility in interstate or foreign commerce, with intent to—
(1) distribute the proceeds of any unlawful activity; or
(2) commit any crime of violence to further any unlawful activity; or
(3) otherwise promote, manage, establish, carry on, or facilitate the promotion, management, establishment, or carrying on, of any unlawful activity

18 U.S. Code § 924 (c) – Penalties
Except to the extent that a greater minimum sentence is otherwise provided by this subsection or by any other provision of law, any person who, during and in relation to any crime of violence or drug trafficking crime for which the person may be prosecuted in a court of the United States, uses or carries a firearm, or who, in furtherance of any such crime, possesses a firearm, shall, in addition to the punishment provided for such crime of violence or drug trafficking crime—
(i) be sentenced to a term of imprisonment of not less than 5 years
That last charge obviously has to do with the gun Brank allegedly brought to the scene of his arrest, adding a mandatory minimum of five years to his sentence, if he's convicted.
According to Brank's defense, he's now facing at least 15 years in prison, and the prosecution's eleventh-hour indictment is a "vindictive" move that violates Brank's right to Due Process. Yesterday, they filed a motion asking the court to dismiss the six additional counts:
A hearing on whether this dismissal will be granted is scheduled for tomorrow morning at 9:00 a.m. Later in the week, on Friday, the court will rule on whether the prosecution can present a tweet from Str8UpGayPorn as evidence in the trial, which is scheduled to begin on May 12th.
In addition to the six new counts, the prosecution also filed a motion on Friday "to exclude testimony or evidence regarding rape allegation against victim D.B." This has to be in relation to Brank's shocking prison email (obtained exclusively by Str8UpGayPorn), in which he accused Donald Burns of raping him in a San Diego hotel room. The court has unfortunately sealed the document containing this motion.
Update 5/4/15: The hearing on the dismissal of the additional counts has been pushed out to Friday, just four days before the trial is scheduled to begin. But, there was some encouraging news for Teofil Brank during today's hearing on another motion. The judge has granted the defense's motion seeking to suppress evidence of that gun found during Brank's arrest. This means the gun won't be part of the trial, and it means that the prosecution can't charge Brank under 18 U.S. Code § 924(c) (the 6th count noted above in the last-minute indictment filed Friday night), which would've added five years to his sentence if convicted.
All things considered, it was a good day for Teo!