WATCH: Joey Mills Cums Inside His Own Mouth While Being Fucked Upside Down And Bareback By Pierce Paris' Cock And Balls In "Running Butthole Challenge"
Joey Mills' return to gay porn in Men.com's "Running Butthole Challenge" with Pierce Paris was teased earlier this week, but now that it's been released today, is it actually any good? Yes, it is! In fact, it's even better than I thought it'd be, and Joey Mills was correct when he said that this was one of his best scenes ever.
I was worried this duo might be too reliant on the silly (and unsexy) "Running Butthole" viral video, but luckily, that's only discussed for a couple minutes at the start of the scene. Once that's over, Pierce fucks Joey's butt bareback non-stop in multiple positions, with great topping and bottoming from both stars.
As observed briefly in the teaser, this scene features the craziest gay porn moment of 2019, as Pierce Paris fucks Joey Mills with his balls and his cock at the same time. But before Pierce is able to do that, he gets Joey's hole primed and ready, giving us one of the best gay porn visuals of the year: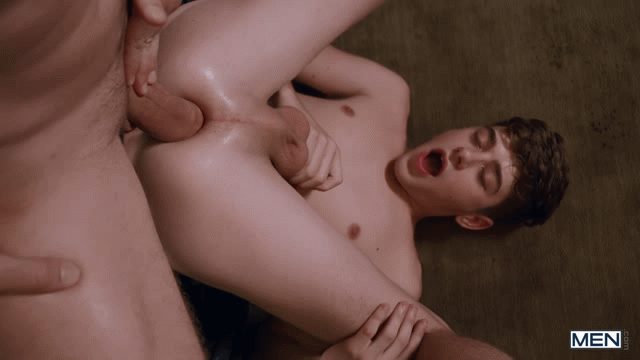 As you'll see in the clip below, Pierce stuffs his balls inside Joey's hole, then Joey uses his ass muscles to suck Pierce's balls down deeper, to make extra room for Pierce's cock. Once that's done, Pierce is able to slide his cock inside Joey's hole, while his balls are also in there at the same time. Then, Pierce begins fucking Joey with his cock and his balls. This is a sex act that I've never seen done before in gay porn:
As if this couldn't get any better, this scene ends with two of the best cum shots of 2019, and maybe the hottest thing I've ever seen Joey do. First, Joey cums all over his own face and inside his own mouth while being fucked upside down by Pierce:
Next, Pierce drenches Joey with a massive load of his own: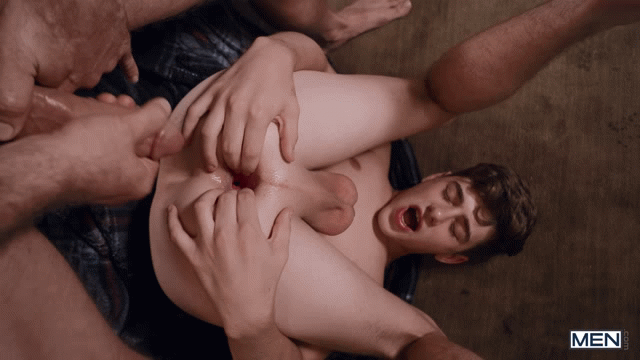 And then, Pierce uses his cock to push his cum inside Joey's mesmerizing hole: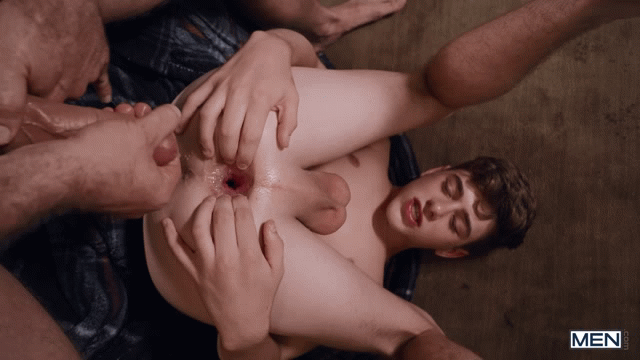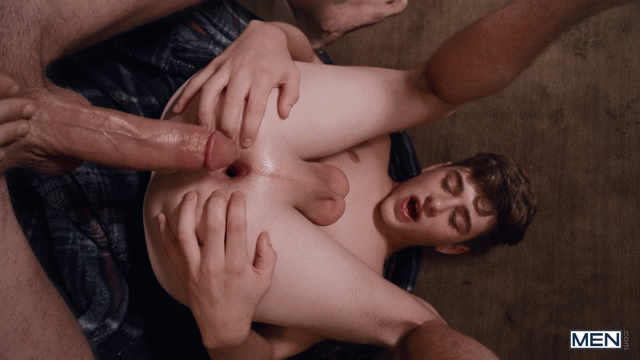 ICYMI, here's the trailer for Men's best scene of 2019 so far (watch full scene here):
[
Men.com: Pierce Paris Fucks Joey Mills Bareback
]