Lucas Entertainment Bareback Model James Castle: "I'm A Porn Star, And I'm Living With HIV"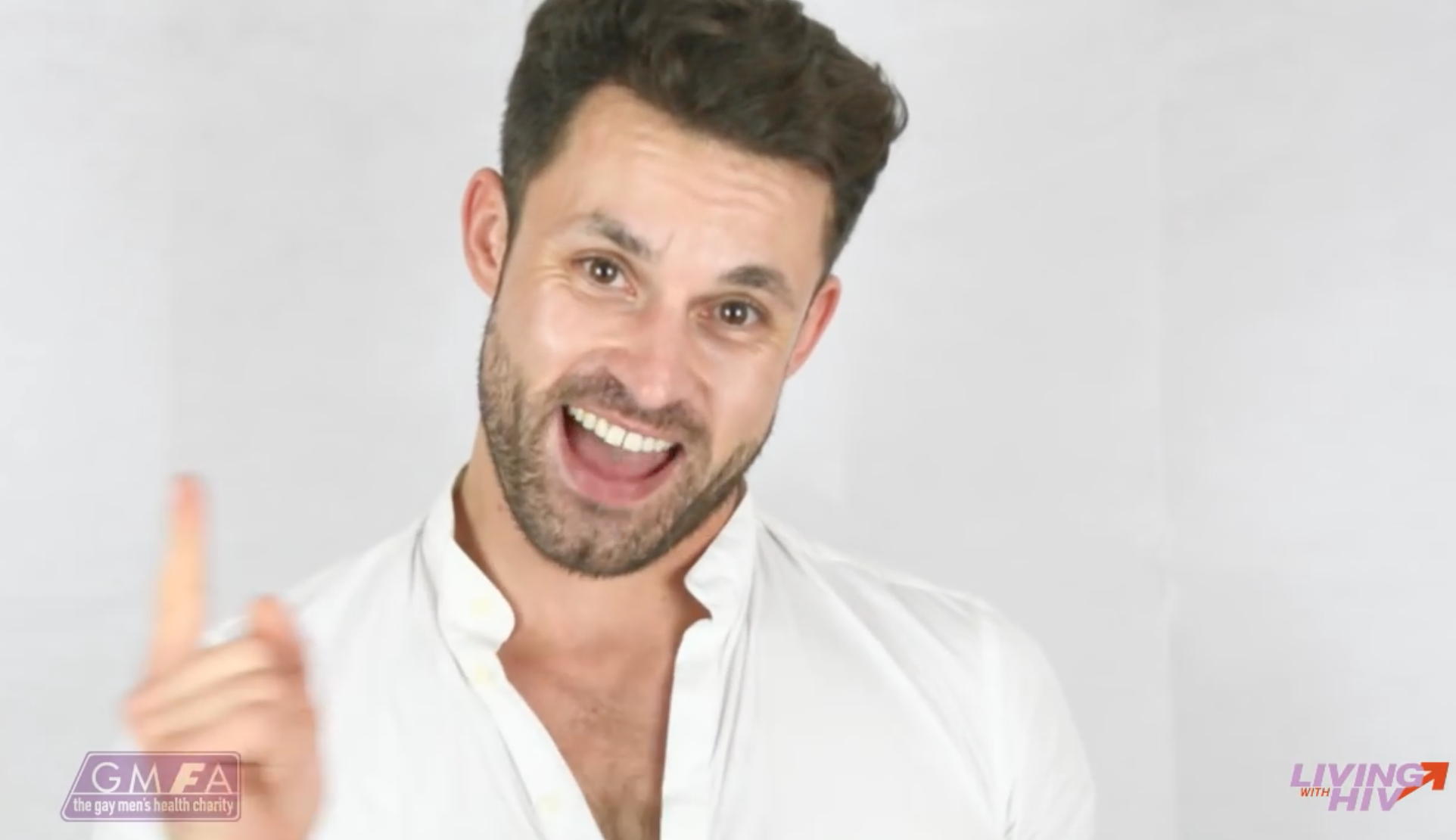 London-based gay men's health charity GMFA has just released the below video, "Living With HIV," to help reduce the stigma attached to people living with HIV. As seen above, Lucas Entertainment model James Castle appears prominently in the video, and he joins a small but growing number of gay porn stars who've recently opened up about their HIV-positive status.
With regard to Castle's work as an HIV-positive bareback gay porn star (he's appeared in at least eight bareback scenes and orgies for Michael Lucas), he says: "My status has always been asked outright, I've always given it outright. You get negative guys who are protected with PrEP, you get some studios that will only pair you with positive guys."
While this video—and Castle's honesty—is another good and important move in reducing HIV stigma, it also raises questions as to what role a bareback gay porn studio should (must?) play in preventing the spread of STDs and/or different HIV strains on set. As confirmed by multiple sources over the years, Michael Lucas's bareback studio does not test its models for STDs or viral loads, and the studio obviously can't prescribe or oversee models' use of PrEP, so it's not clear what, if anything, Lucas Entertainment does to prevent the transmission of STDs during filming.
Earlier this year, Michael Lucas was sued for allegedly desecrating a California mansion after illegally filming porn on the property and leaving the home covered in feces and syringes. The $500,000 lawsuit was eventually settled out of court, and Lucas Entertainment has since been filming primarily outside of the United States, including a recent shoot in a Mexican swamp.