Mateo Vice, Vincent O'Reilly, Miller Axton, And Hoss Kado Fuck Each Other Bareback In GuysInSweatpants Fourgy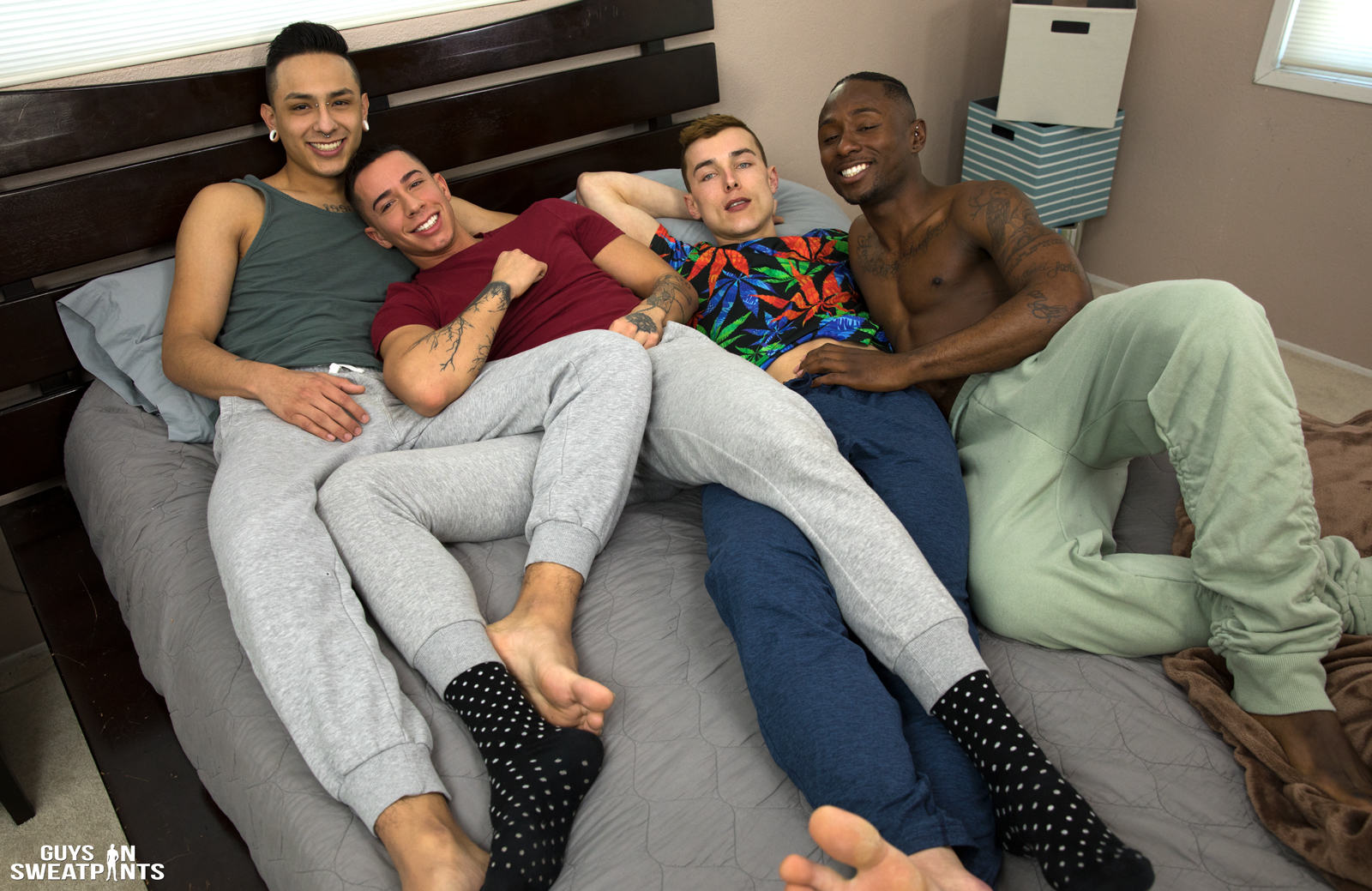 Mateo Vice and Vincent O'Reilly's duo last year was one of the best gay porn scenes of 2017. Miller Axton has been the best newcomer and one of the best performers to watch on GuysInSweatpants throughout 2018. Hoss Kado delivered the hottest and wildest jerk off clip with Donald Trump any of us had ever seen. Now, all four of these stars are together in one bareback GuysInSweatpants fourgy, and it's a dream come true.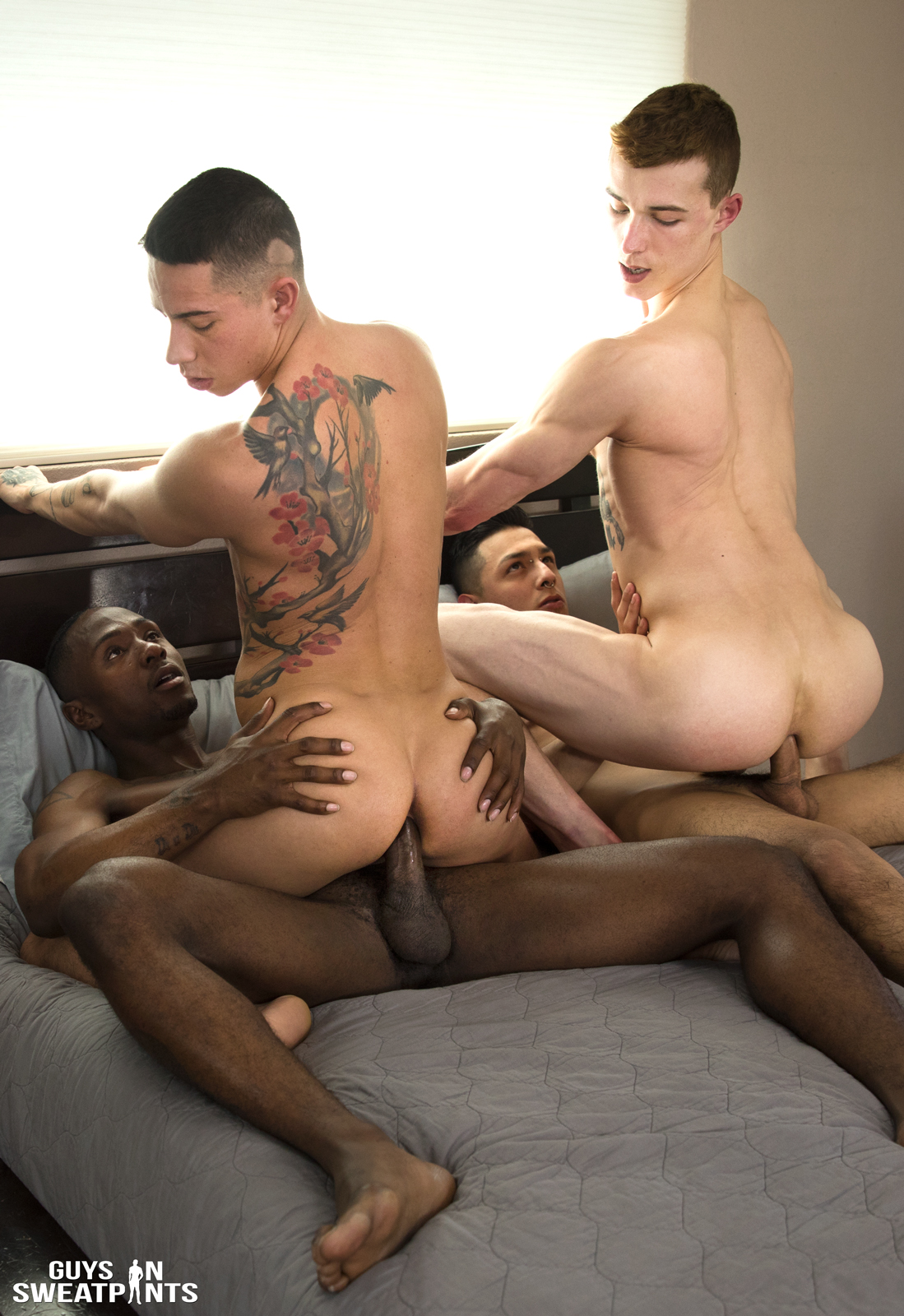 Avengers: Infinity War has nothing on this all-star ensemble.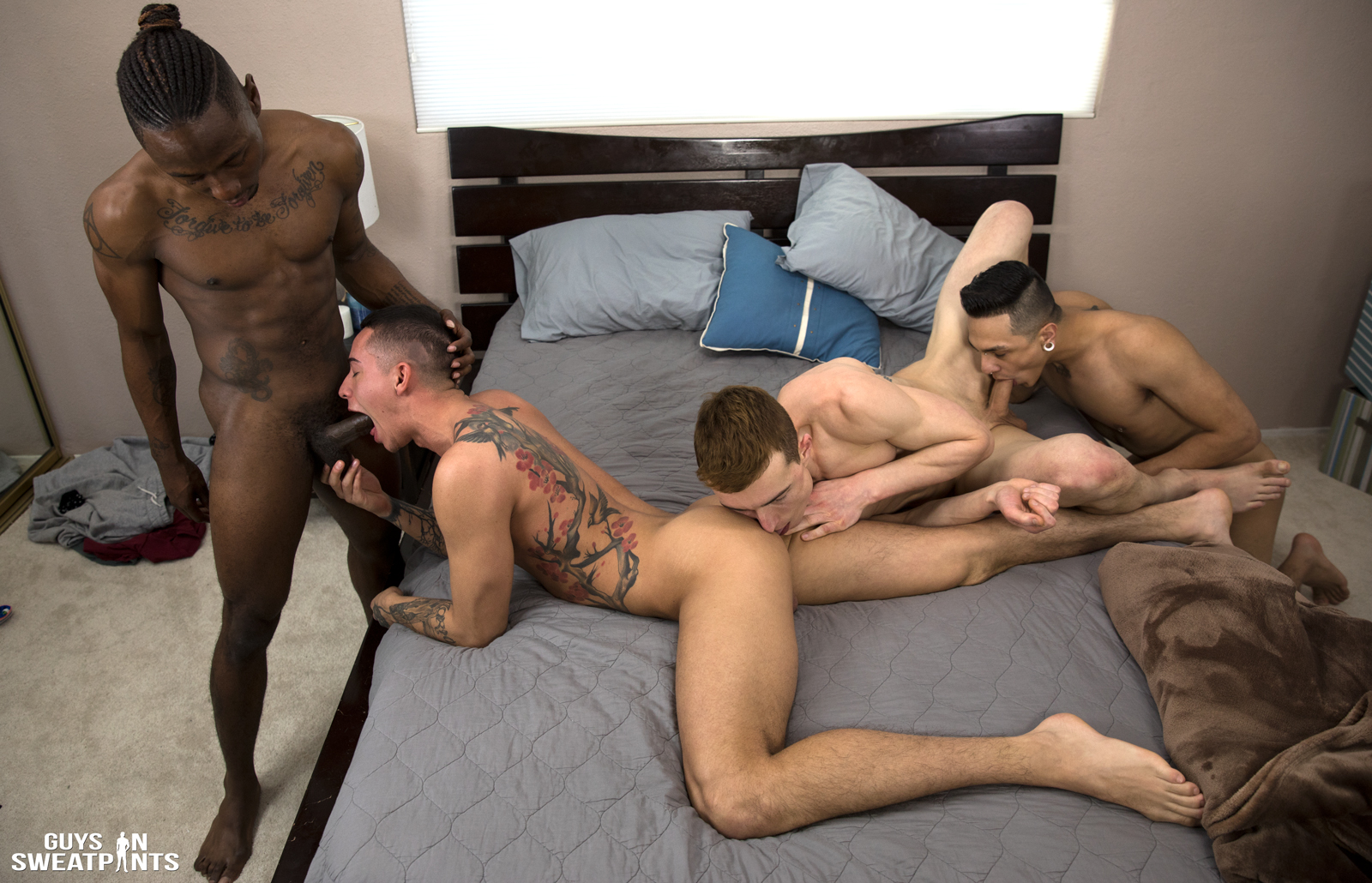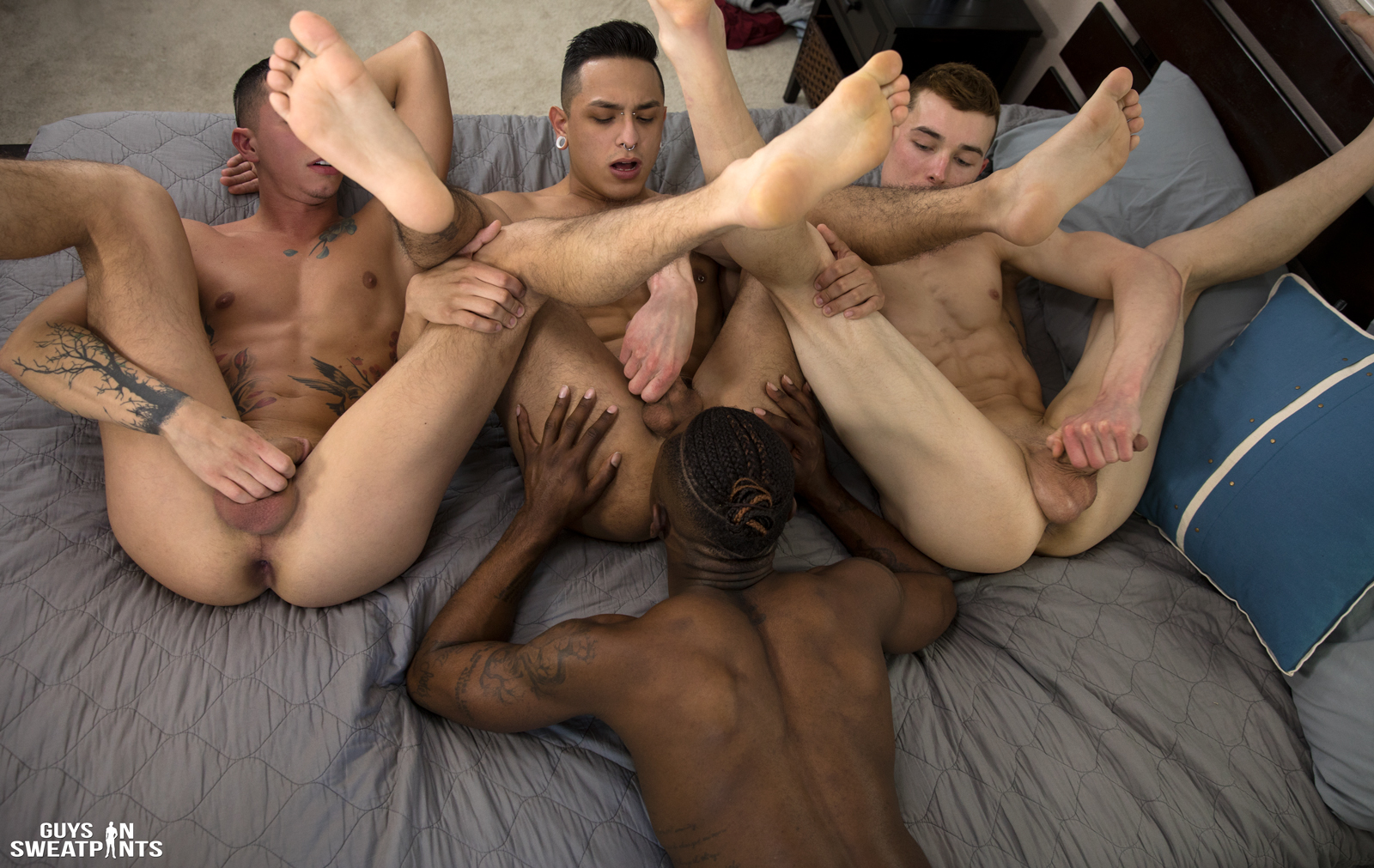 Hard to say what the biggest highlight of this scene will be. The long-awaited Vincent and Mateo reunion? Watching Miller fuck everyone? Hoss Kado's GISP debut?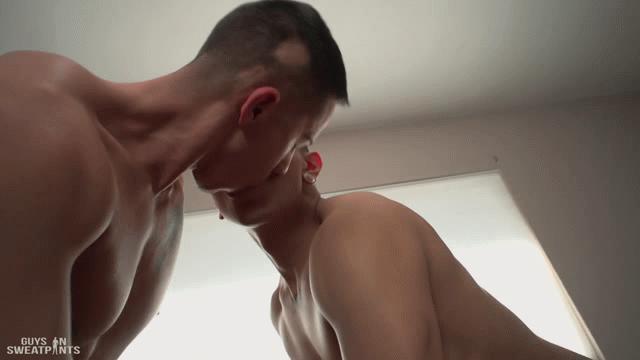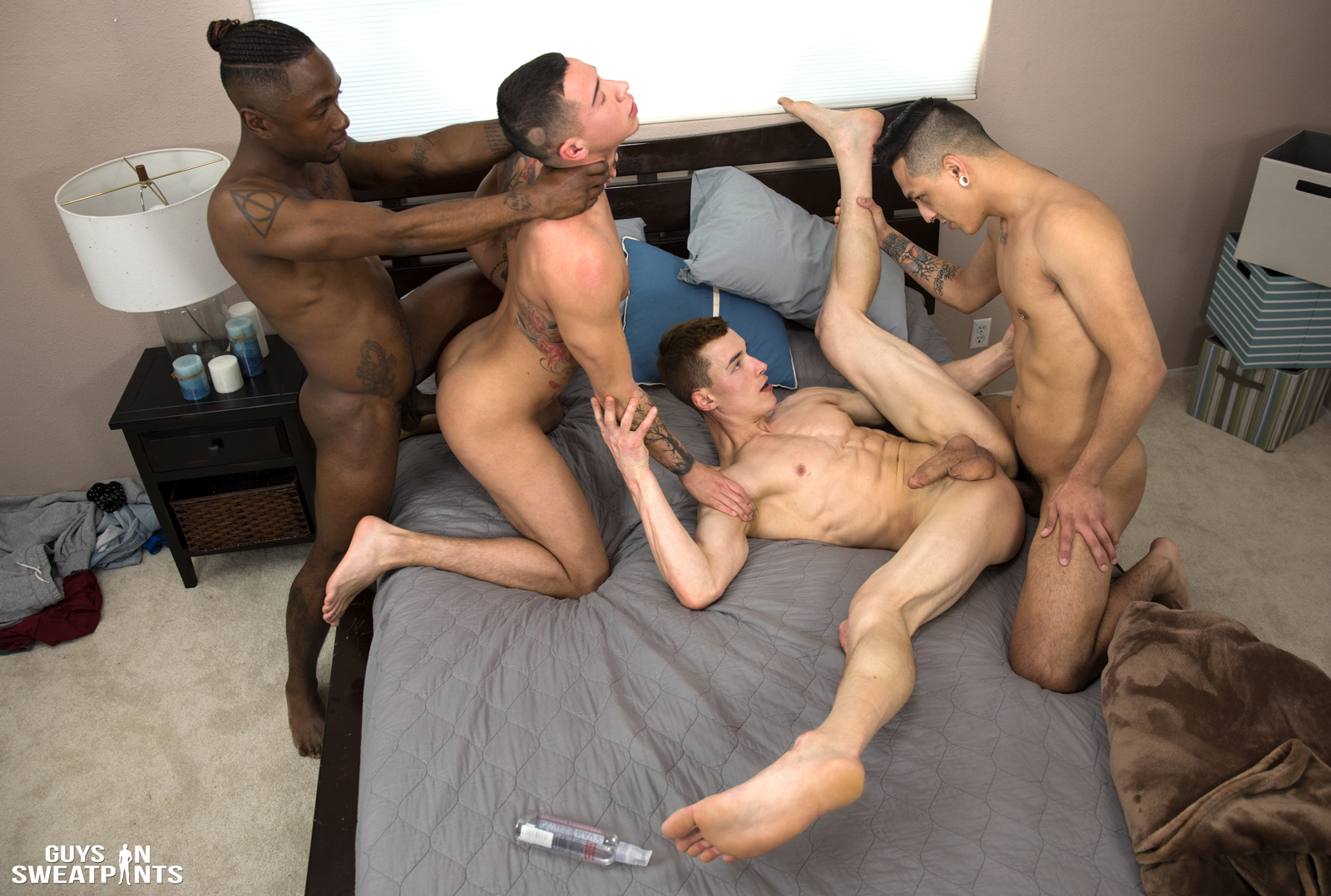 We've got a little over 24 hours to go before GuysInSweatpants releases what will arguably be one of the best group scenes of 2018 [update: it's live now, here on this page].
Miller Axton steals the show towards the end of this scene, as he lines up Vincent, Mateo, and Hoss, and proceeds to fuck the cum out of all of them, one after another. Then, Miller delivers a triple cum facial by shooting his load into Vincent, Hoss, and Mateo's mouths, with everyone eventually snowballing the cum with each other. In short, this is one of the greatest fourgy finales I've ever seen. Here's the trailer (watch full scene here):
[
GuysInSweatpants: Miller Axton, Vincent O'Reilly, Hoss Kado, And Mateo Vice Fuck Each Other Bareback
]