Military Classified's "Montgomery": What Is He Thinking?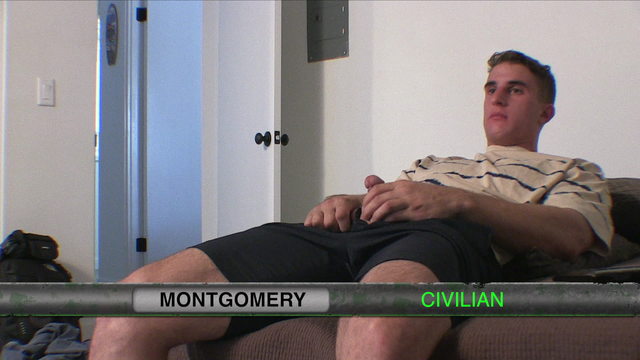 Welcome to What Is He Thinking?, the recurring feature on Str8UpGayPorn that asks you: What Is He Thinking?
In today's What Is He Thinking?, we invite you to leave a comment with a caption for the photo below of MilitaryClassified's Montgomery (a.k.a. FamilyDick/NextDoor/BrotherCrush/FraternityX's Zane Williams/Zane Porter, Corbin Fisher's Zane, and ChaosMen's Zane Baldwin) as he busts a nut inside the studio owner's mouth. What in the world could Montgomery be thinking about?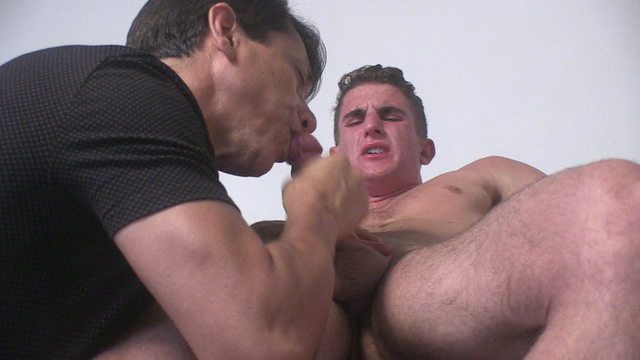 Does cumming inside this man's mouth feel good? Or, is something happening in this moment that doesn't feel quite right for Montgomery?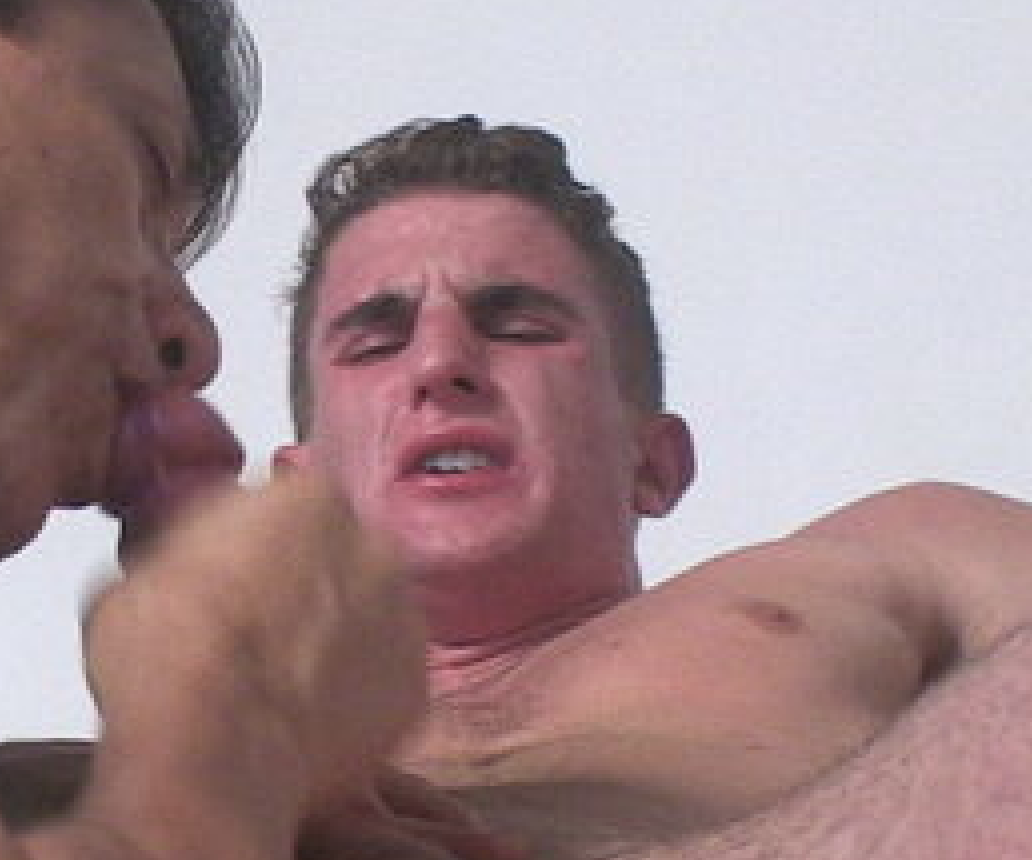 What Is He Thinking?
More from Montgomery's first blowjob scene on MilitaryClassified: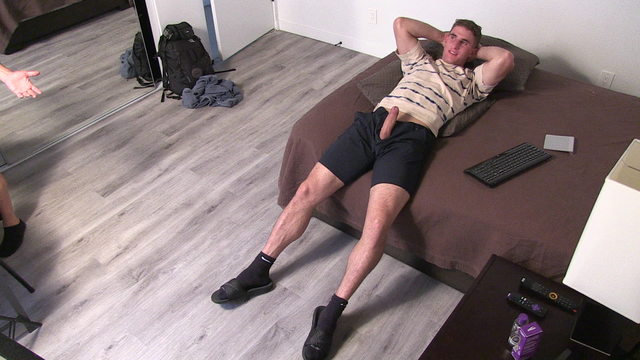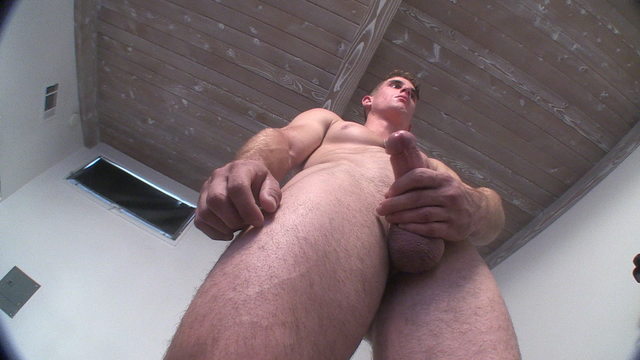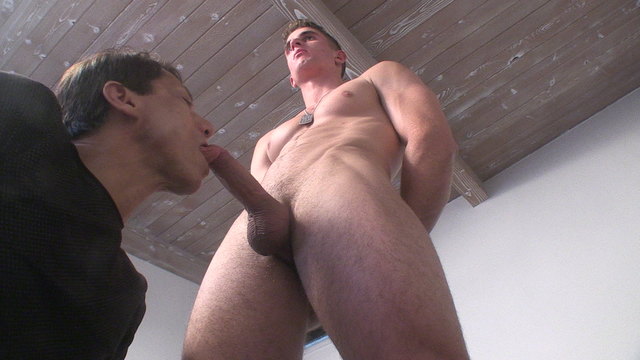 Scene description via MilitaryClassified:
Today I'm excited to introduce a new recruit to the MC line up and his name is Mongtomery! When I saw this stud's photos, my mouth dropped almost to the floor but thank god because from there my mouth went right to that uncut dick of his and what came next even surprised MONTGOMERY as he goes from joking and smiling to a serious note just before he spills for Rob. All of it…was caught on tape!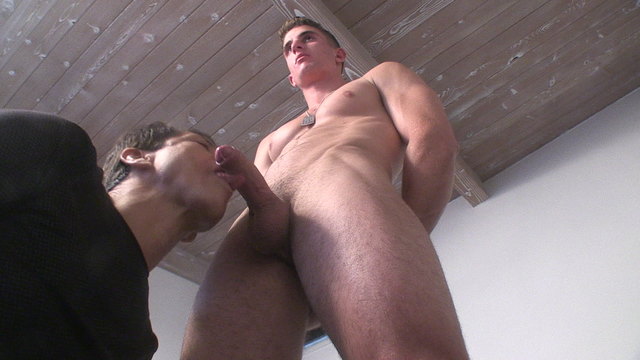 Montgomery hails from Boston, MA and I didn't realize they fed these boys so well back east but DAMN.. When the clothes came off, I was pretty frazzled trying to keep my composure as I tried to remain as professional as possible until the camera started rolling and I became an animal!
Montgomery is not new to the business but as I began to suck his cock he seems pretty comfortable, hardly paying attention to the porn on the TV monitor. I began by licking this boy's crotch region and I didn't miss a spot. As I made my up that shaft to the uncut portion of steak I ordered, I swallowed the head and then promptly to the rest of his cock down my throat and Montgomery lets out a yell and a surprise at how easily his cock was swallowed whole. The bj then became a little more serious as Montgomery now was tuned into what I was doing and little by little he was beginning to look like a "deer in headlights", not knowing what was next.
Little by little I began to increase my attack and Montgomery was now in that famous position models get when their brains are being sucked off through their cock and Rob speeds along increasing speed and now using both his hand and mouth as he decomposed this poor straight boy with a blowjob that he definitely was not expecting. Soon Montgomery was stretched out like a "gumby", his mouth was slightly open, he was tightly gripping the bed as I continued my attack.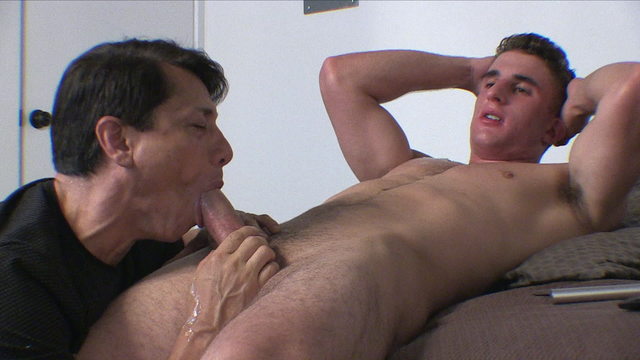 Soon Montgomery was giving me the warning that If I kept that up he was going to cum… did I listen? NO! Soon he was pointing his toes, holding his breath, clenching his fists as he blew his load! This load was one to die for and I wish I would have taken it down but I'm glad I didn't because it was quite a show…I think he hit my camera lens so he's got my vote!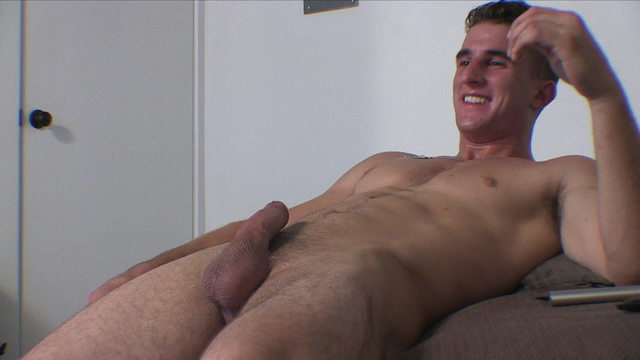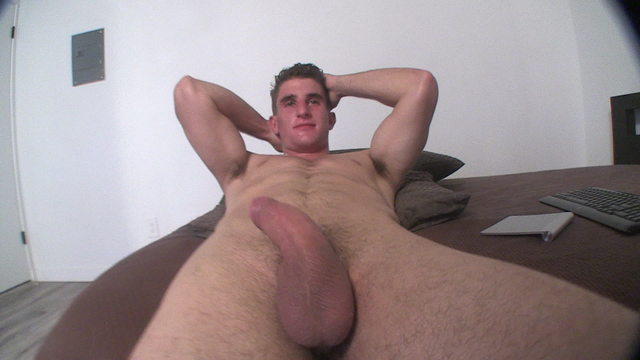 Trailer (watch full scene here):
[
MilitaryClassified: Montgomery
]