Paul Canon Update: Still In Love, Still Filming Scenes, And Still Racist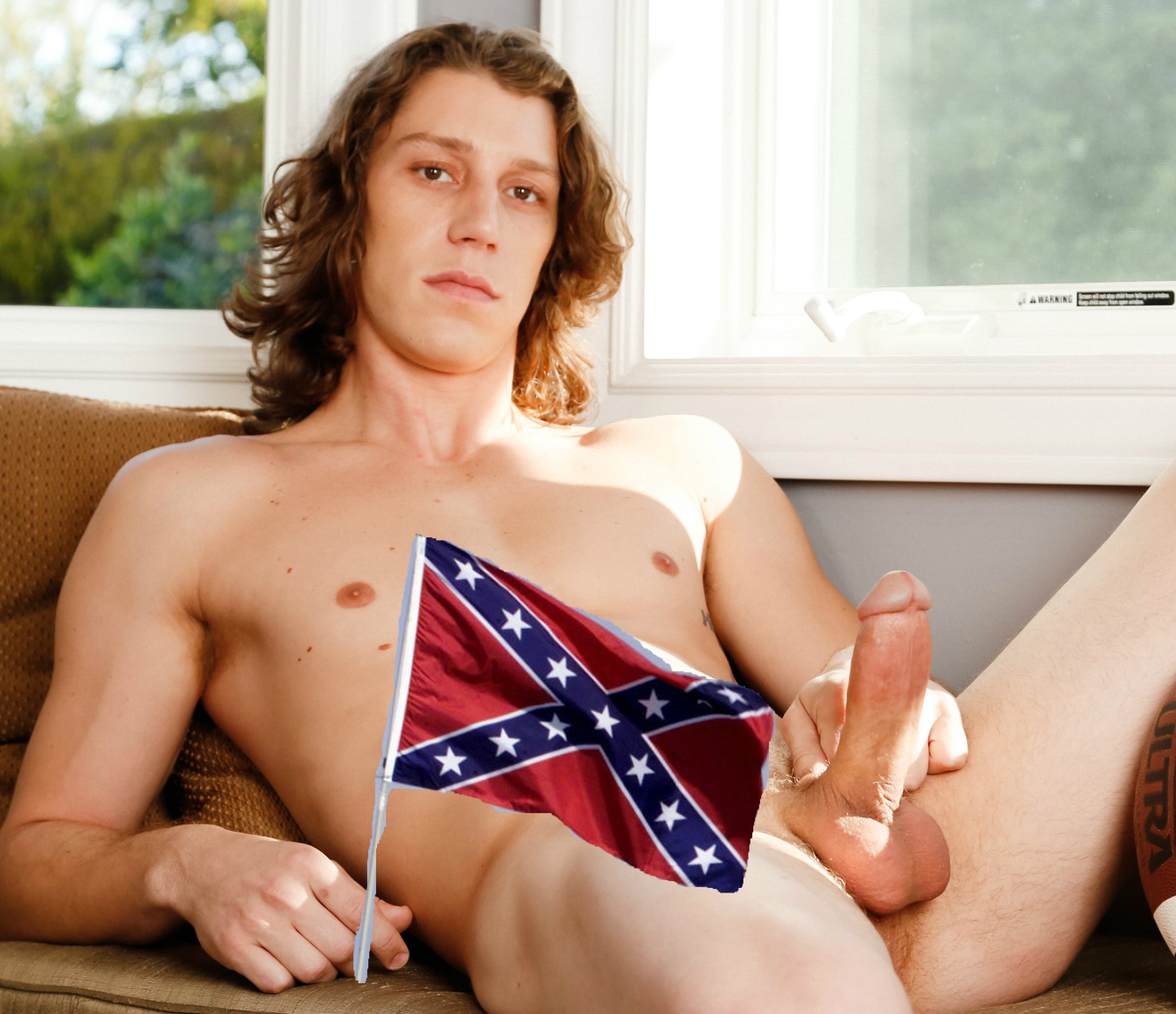 As expected, the fallout from Paul Canon's offensive, ignorant, and flat-out racist remarks last month has been virtually non-existent, as the bigoted gay porn star is currently in Atlanta filming brand new scenes for Men.com. Even that stupid Change.org petition (which now has 75 signatures) isn't going to get in the way of Paul Canon's gay porn career!
Here's Paul "No Coloreds" Canon being chauffeured to set by Men.com production assistant Tee Gates.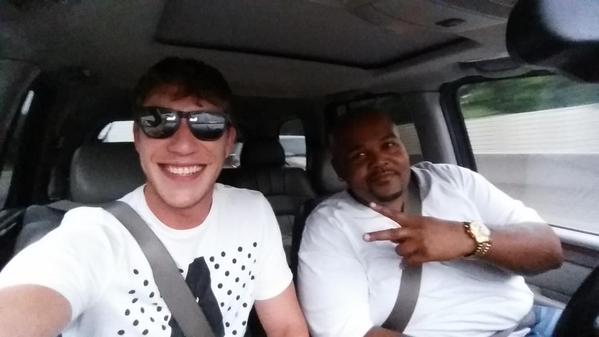 Things are going great for Paul Canon in his personal life, too, as the white gay porn star is still very much in love with his white gay porn star boyfriend, Damien Kyle, judging by the tweets he's been sending him: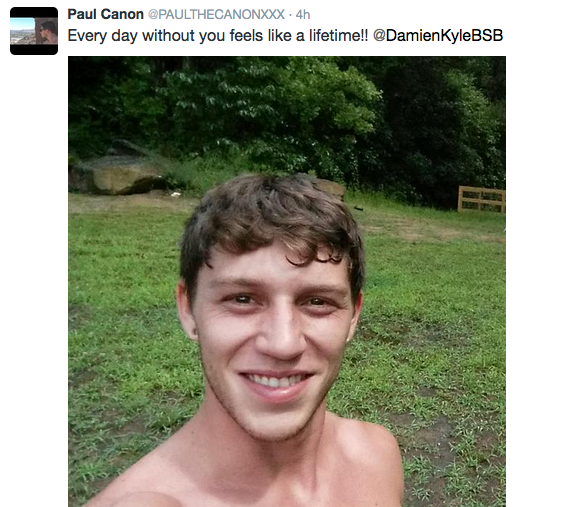 If you don't care about Paul Canon's racist views or his love life and you'd prefer to just focus on his porn, here he is in the finale to that Mormon series he shot. Jimmy Fanz plays a pretend Mormon, too, and they end up fucking.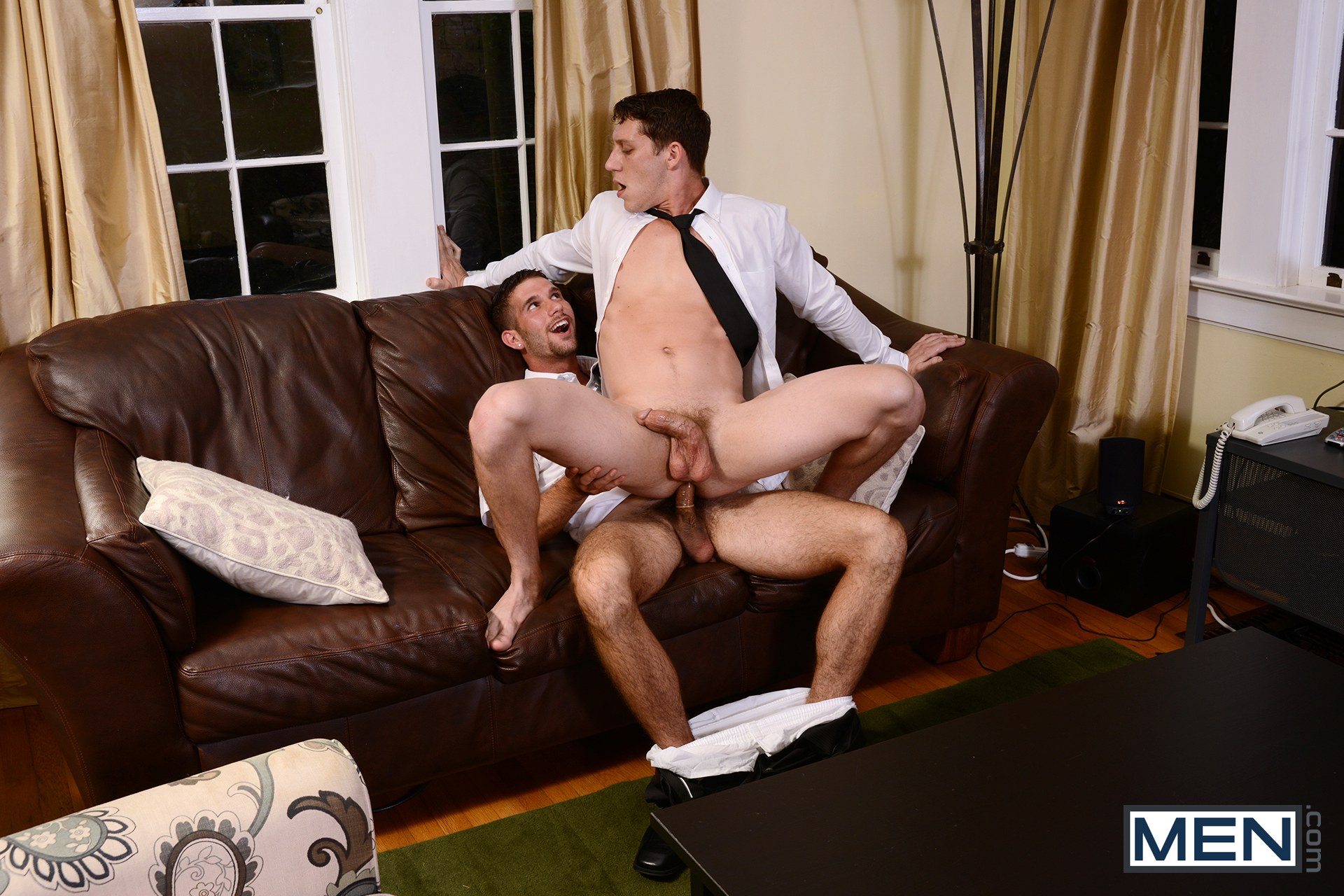 Trailer (watch full scene here):
[
Men.com: Jimmy Fanz Fucks Paul Canon
]