R.I.P. FamilyDick.com: With Their Website Seemingly Lost Forever, FamilyDick Attempts To Rebrand As "Say Uncle"
Following an alleged "cyber-attack" back on Valentine's Day, the FamilyDick website has now been controlled by an unknown person or persons for over three weeks, and many (including me) believe that person to be former FamilyDick owner Legrand Wolf (above), who was forced out of the company for unknown reasons sometime last year. Unfortunately, neither Wolf nor current FamilyDick owners Paper Street Media will confirm or deny who took control of the domain (not to mention why they took control of it), and as we approach a full month of FamilyDick being out of service (whoever took control is redirecting traffic to competing studio NextDoorTaboo), it appears clear to me that FamilyDick was never actually hacked or under "cyber-attack," and this is most likely a legal battle between Legrand Wolf and Paper Street over the domain. (And, as a reminder, the person who took control of FamilyDick also took the domains for partner studios YoungPerps and LatinLeche.)
Until or unless anyone can come forward and tell us the truth about what is going on (seriously, what the hell is going on!? if you're a FamilyDick or Paper Street employee, you can always send me tips anonymously via email), we can and must assume that FamilyDick.com is long gone. So, goodbye forever, FamilyDick!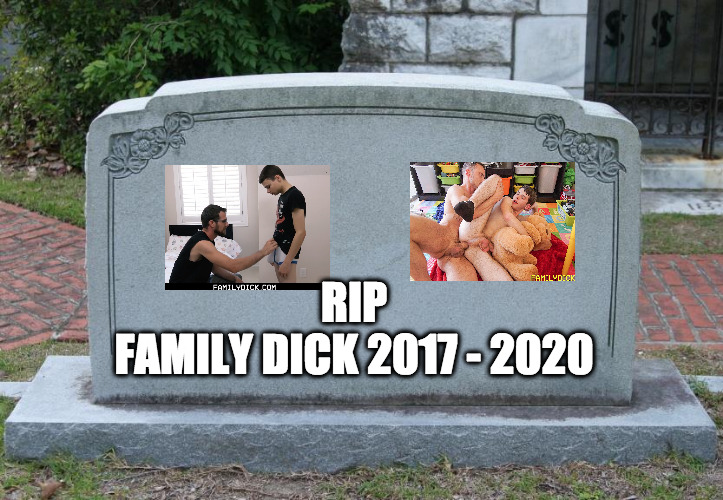 With FamilyDick.com now deceased, parent company Paper Street is attempting to rebrand the studio as "SayUncle.com," where all of the old FamilyDick scenes live, and all of the new Family Dick scenes are being released. But, since FamilyDick.com essentially no longer exists, it makes absolutely no sense that Paper Street is still labeling their Say Uncle content as "FamilyDick" (note the FamilyDick watermarks on the new photos and trailer below), and I feel like they have no idea what they're doing?
Here, for example, is the new content released today on SayUncle.com (starring hung daddy Myles Landon), which is still being branded as Family Dick, and even says "FamilyDick.com" all over the entire video. LOL:
Making things even more bizarre (and fueling my suspicion that they have no idea what they're doing), a Paper Street rep actually emailed me this week asking if I would delete and remove every single FamilyDick.com link used in articles here on Str8UpGayPorn over the last three years (something I absolutely do not have the time to do). So, it's obvious to me that even they don't intend to get the FamilyDick.com domain back. And yet, they're still using that name to market their new content? Why bother?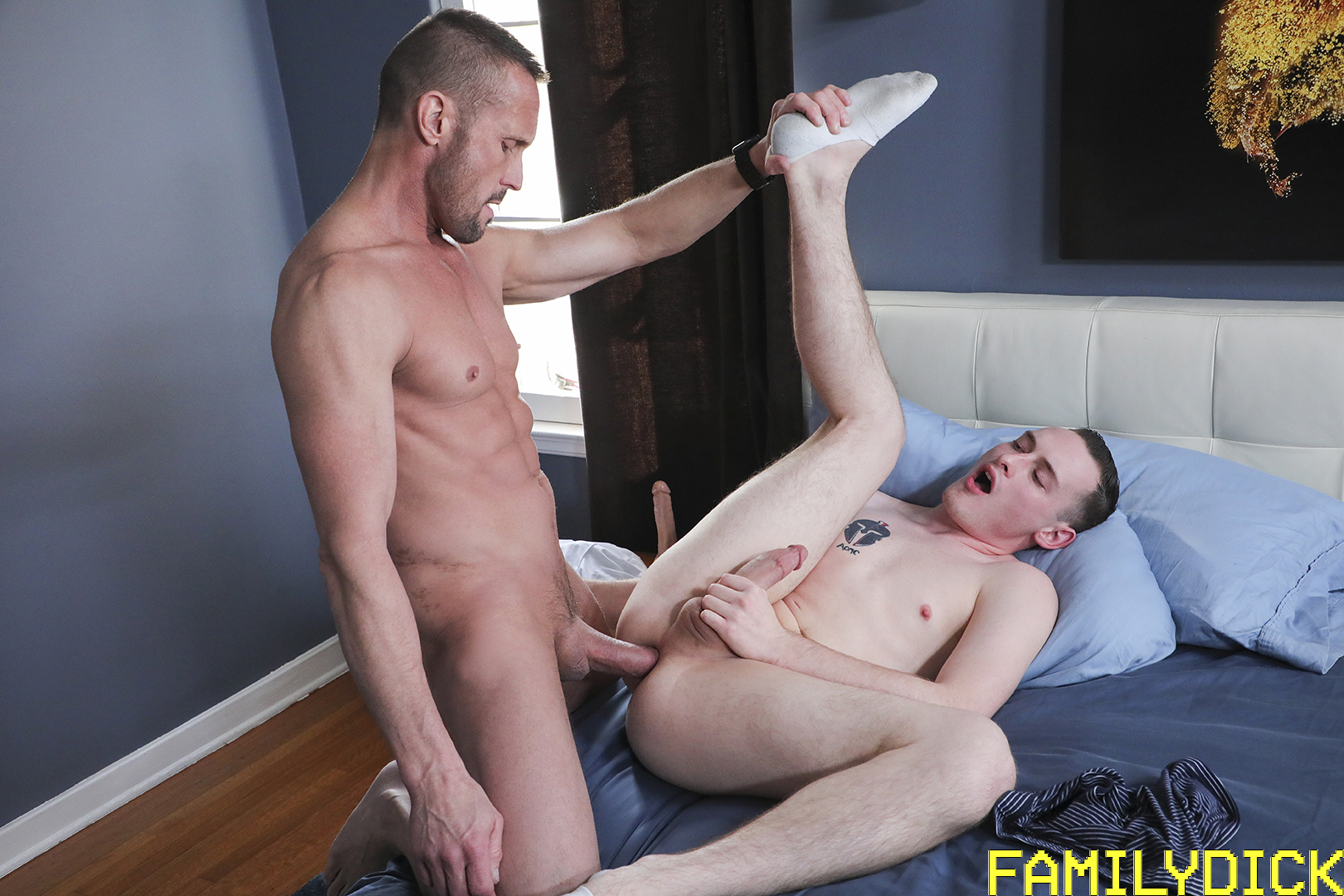 When people see these photos and videos, the first thing they would think to do is type in FamilyDick.com, not SayUncle.com, which is not used anywhere to identify any of this content.
Until the Legrand Wolf/Paper Street/Family Dick/Say Uncle drama is over, I won't be covering any of their content, as you never know who or what might be under "cyber-attack" next, and I'm not going to link readers to sites that might not exist tomorrow. Good luck to whoever rightfully owns FamilyDick.com, whose incestuous life was cut short far too soon.