Racist Michael Lucas Labels Syrian Refugees "Barbarians"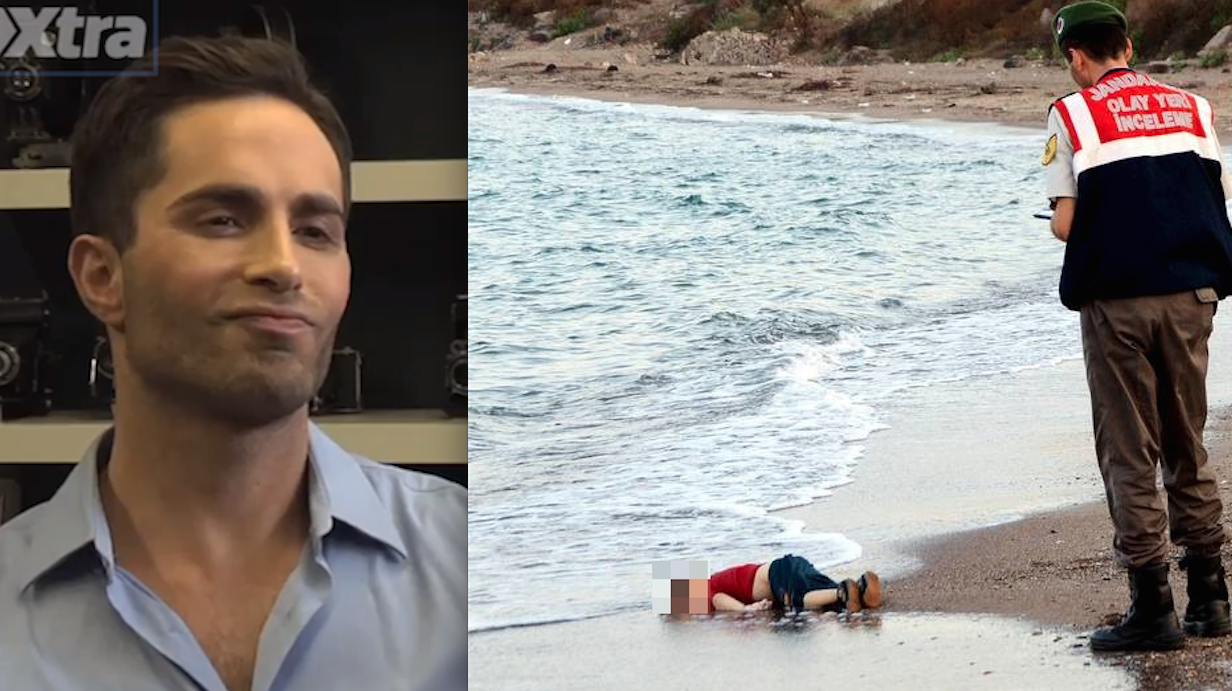 Racist gay porn actor Michael Lucas is once again putting his xenophobia on full display, this time in a Facebook post targeting refugees and migrants seeking asylum in parts of western Europe.
When not hiring convicted murderers or being accused of sexual harassment and fraud by employees, the bigoted bareback gay porn studio owner has routinely engaged in hate speech against Muslims throughout his career, but Lucas's most recent remarks vilifying Syrian refugees (which include the 2-year-old above who washed up dead on a Turkish beach) might be a new low, even for him.
Here's Michael Lucas reacting to a news story on Syrian refugees arriving in Croatia (via Facebook):
Millions of hatful [sic] Muslim men are taking over Europe. Why to let this [sic] barbarians in? They hate each other, they treat each other like shit, how are they going to treat people that do not share their sick views? They love fighting each other, they should of [sic] stay and fight ISIS. Instead they are coming to the West to live on our hard earned money, to fuck, to breed and produce more haters.
Of the nearly four million Syrian refugees and migrants (some of whom are actually Christian) who've escaped their country's violent and deadly civil war, it's estimated that at least half are children. Ironically, Michael Lucas—whose real name is Andrei Treivas—is himself a migrant who fled his own native country seeking a better life in the western world. Fortunately (for him), Michael Lucas didn't wash up dead on an American beach.
Here's the Facebook post, along with Lucas's vile response to a commenter: