Registered Sex Offender Joshua Noles (a.k.a. Gay Porn Star Sebastian Young) Tells Fans To "Stay Tuned For New Work"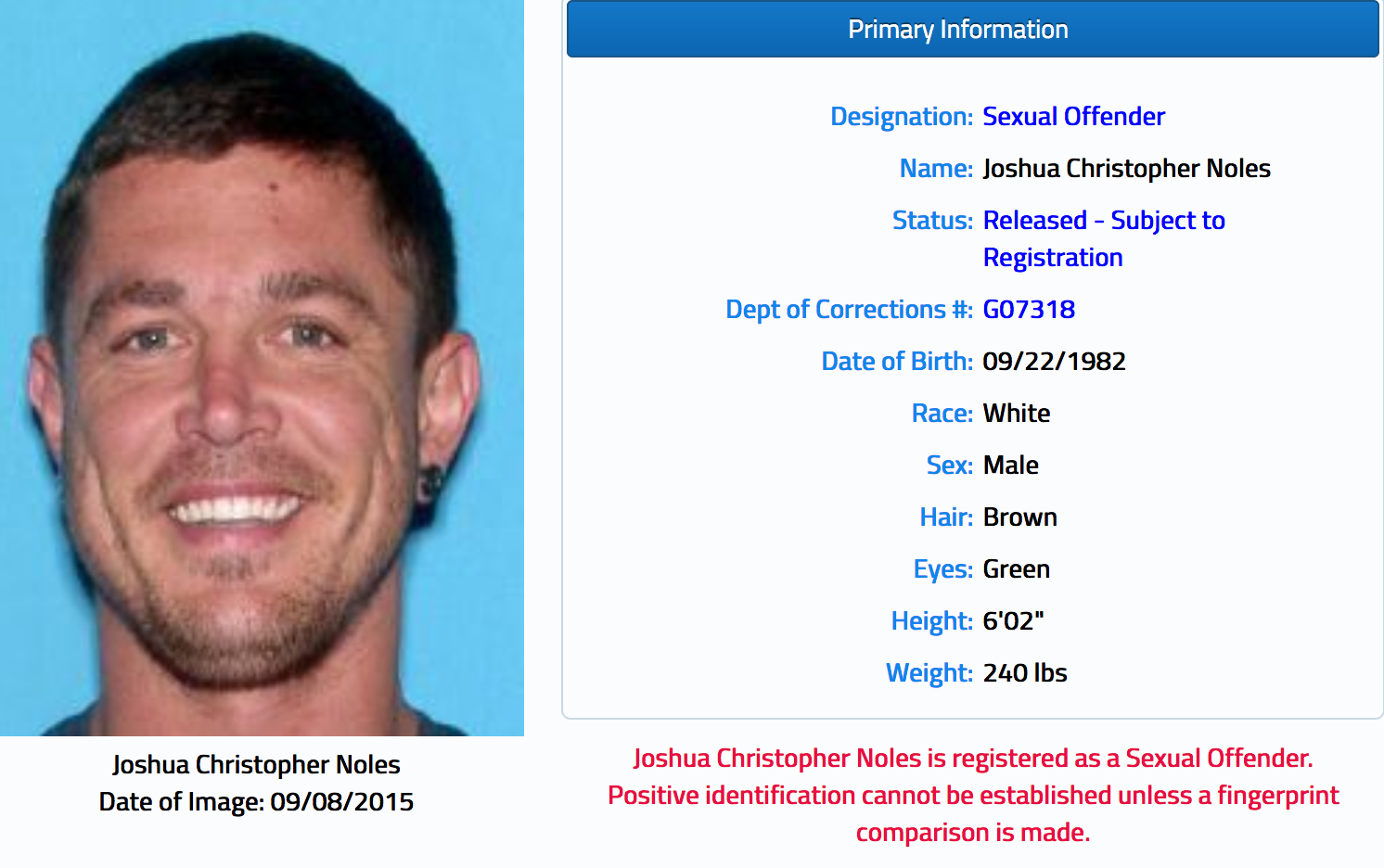 In case anyone needed something to make them sick to their stomach today, registered sex offender Joshua Noles (a.k.a. gay porn star Sebastian Young) is back on Twitter after being convicted of child porn possession, and he's telling his fans to "stay tuned" for "new work."
Two months ago, Noles was convicted on 10 counts of child porn possession and sentenced to nearly three years in prison, but because he had spent most of those three years behind bars while awaiting trial, he was released with credit for time served back in May. Noles will be required to register as a sex offender for the rest of his life (as seen in his Florida sex offender registry flyer, above), but despite his conviction, he returned to Twitter over the weekend using his porn persona to tell fans that he'll be "back in business" once he loses his "jail weight":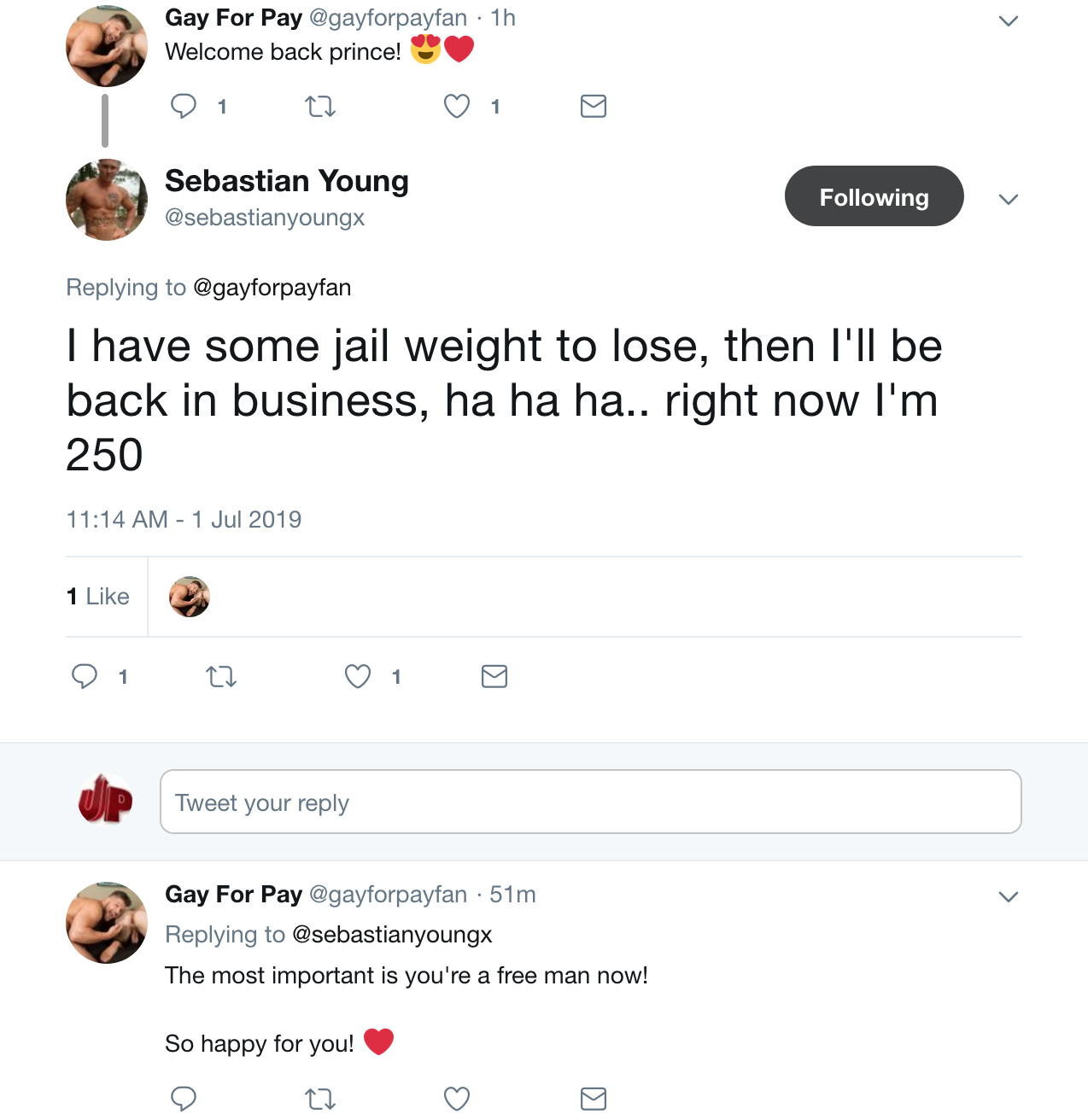 It's unfathomable that conditions of Noles' parole don't include anything about having to stay from work as a porn star, but, this is Florida, so I guess it's not a surprise.
The only thing perhaps more disturbing than Noles' promise of new work and a return to porn? The reaction he received from some of his "fans" on Twitter:
At best, these people are woefully uninformed and completely clueless that they are thirsting after a convicted sex offender who was charged with raping his 5-year-old daughter and giving her an STD (the state eventually had to drop those charges). At worst, these people are completely deranged sociopaths, and you may want to rinse your eyes (and your computer) out with bleach.
While it's true that Noles was repeatedly hired to work in gay porn even after all of his previous arrests and convictions, even I'm not cynical enough to believe that any gay porn studio would choose to re-hire him now, which would directly link the studio to child porn and show that they are supportive of a registered sex offender who was accused of raping a 5-year-old.