Exclusive Sneak Peek: Ryan Rose Fucks Devin Franco And Beaux Banks Bareback In Comeback Gay Porn Scenes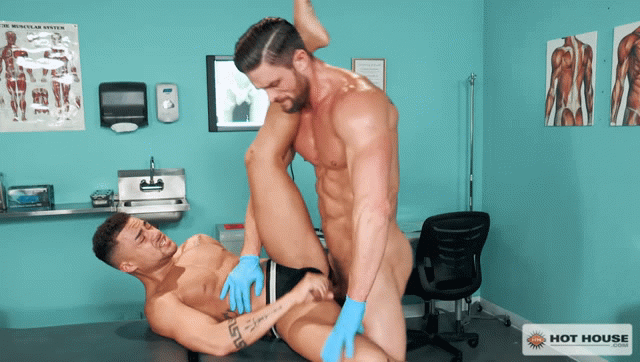 Ryan Rose retired from gay porn nearly one year ago, but as we learned over the summer, the Naked Raging Hot Falcon star decided to un-retire from gay porn and start fucking on-camera once again. Now, Rose's first comeback scenes are set for release on Hot House, and I have a sneak peek at two of them, co-starring world class powerbottoms Beaux Banks and Devin Franco.
I think it's safe to say that Ryan might have spent a little bit of time in the gym during his retirement? Jesus: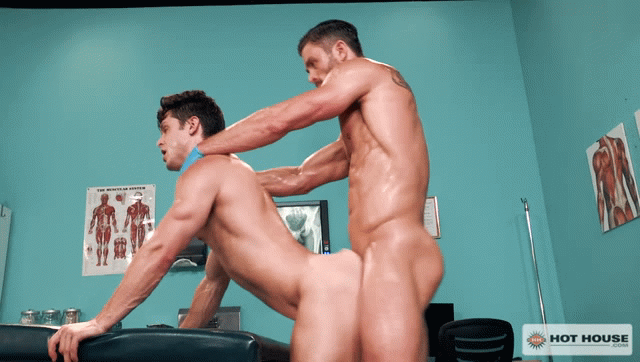 It's worth noting that these will be Ryan Rose's first raw scenes in seven years, since the last time he fucked bareback was in his final Sean Cody scene (where, as you know, he performed as "Pierce") all the way back in 2012.
First up, on November 13th, Ryan Rose fucks Devin Franco bareback in "Dirty Doctor" (watch full scene here):
[
Hot House: Ryan Rose Fucks Devin Franco Bareback
]
Then, you'll have to wait nearly six weeks for this next one, but it looks like it'll be worth it. On December 11th, Ryan Rose fucks Beaux Banks bareback in another scene from "Dirty Doctor," and in this scene, Beaux comes to see Dr. Rose to inquire about getting on PrEP. Why PrEP? Because Beaux enjoys letting men ejaculate inside of him, and he actually squirts out one of those loads right in Dr. Rose's office:
I don't need to tell you what happens next: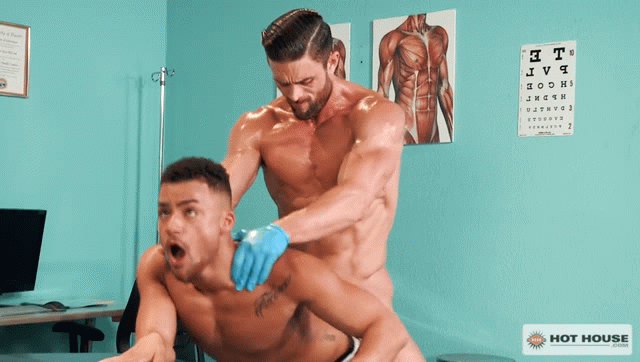 With his movie star good looks, flawless physique, and superb fucking skills, it's obviously great to have Ryan Rose back (let's just hope he'll be bottoming again soon). Trailer (watch full scene here):
[
Hot House: Ryan Rose Fucks Beaux Banks Bareback
]