Scott Finn And Daniel Greene Take Shelter As The Weakest Tornado Ever Touches Down At NextDoorStudios
Just when we finally seem to be rounding the curve on COVID, a natural disaster is taking place on a gay porn set today (and for once, it's not a Michael Lucas set). Here are Scott Finn and upcoming divorcé Daniel Greene taking shelter underneath the NextDoorStudios house after learning that a tornado is about to touch down.
Not since Andy Taylor fell through that 200-foot ceiling into an apartment one floor below him has CGI in a gay porn scene been this laughably bad/perfect: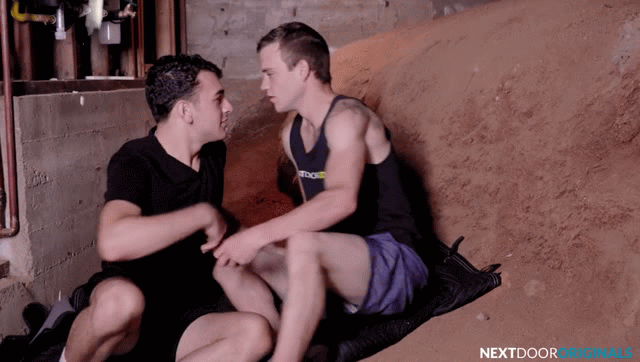 Godzilla vs. Kong who? Twister what? The building is collapsing on top of them, and yet, none of the concrete rubble can be seen on them or the ground after it falls. It's there, but then it's not. Maybe the tornado is just gusty wind, and that white stuff is just dust?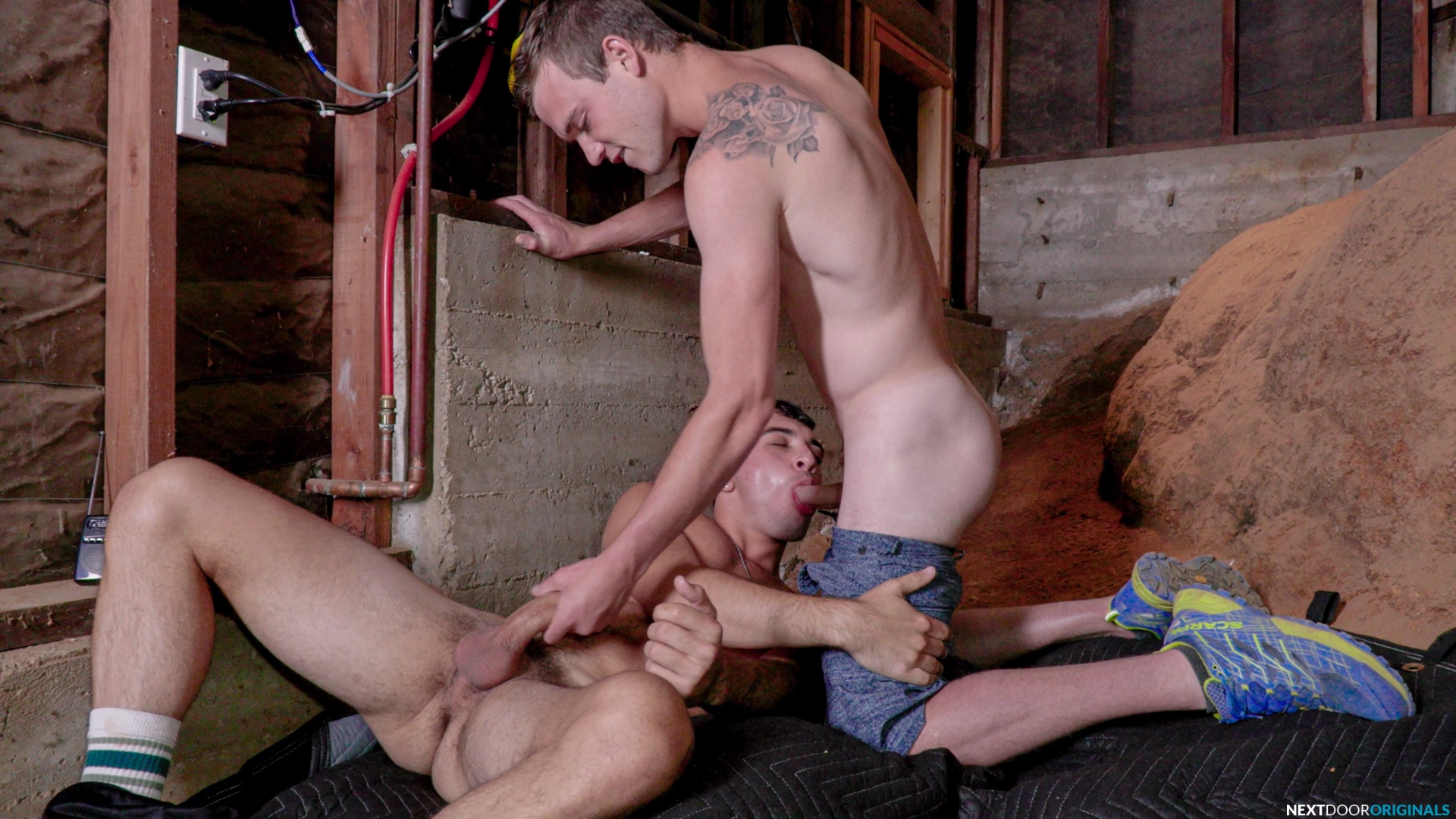 If I ever have to experience a tornado in San Diego (where there are no tornadoes), I pray it's like this one. Once Scott and Daniel realize they're going to survive, they obviously fuck right there under the house (better than that ugly concrete room upstairs).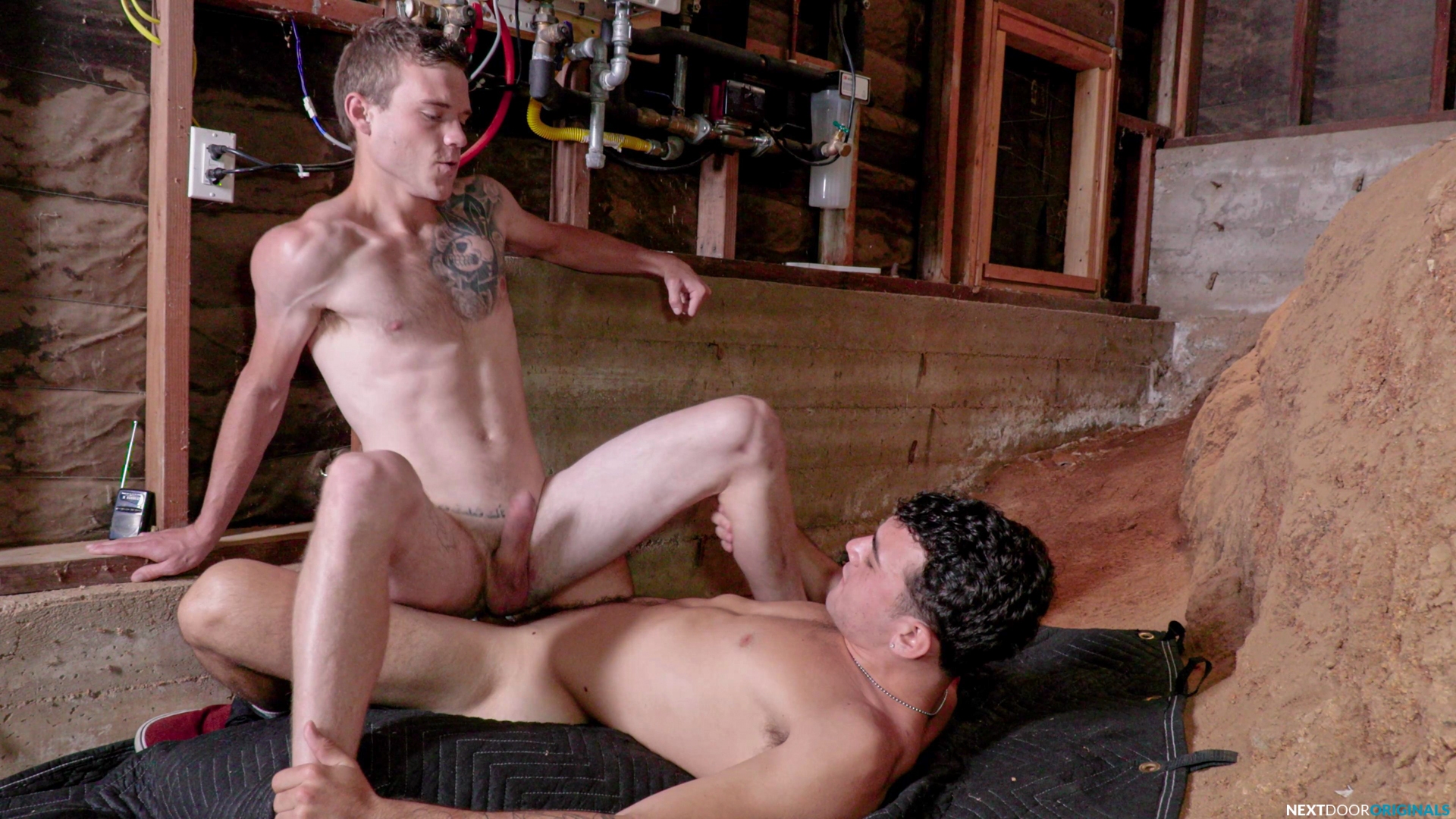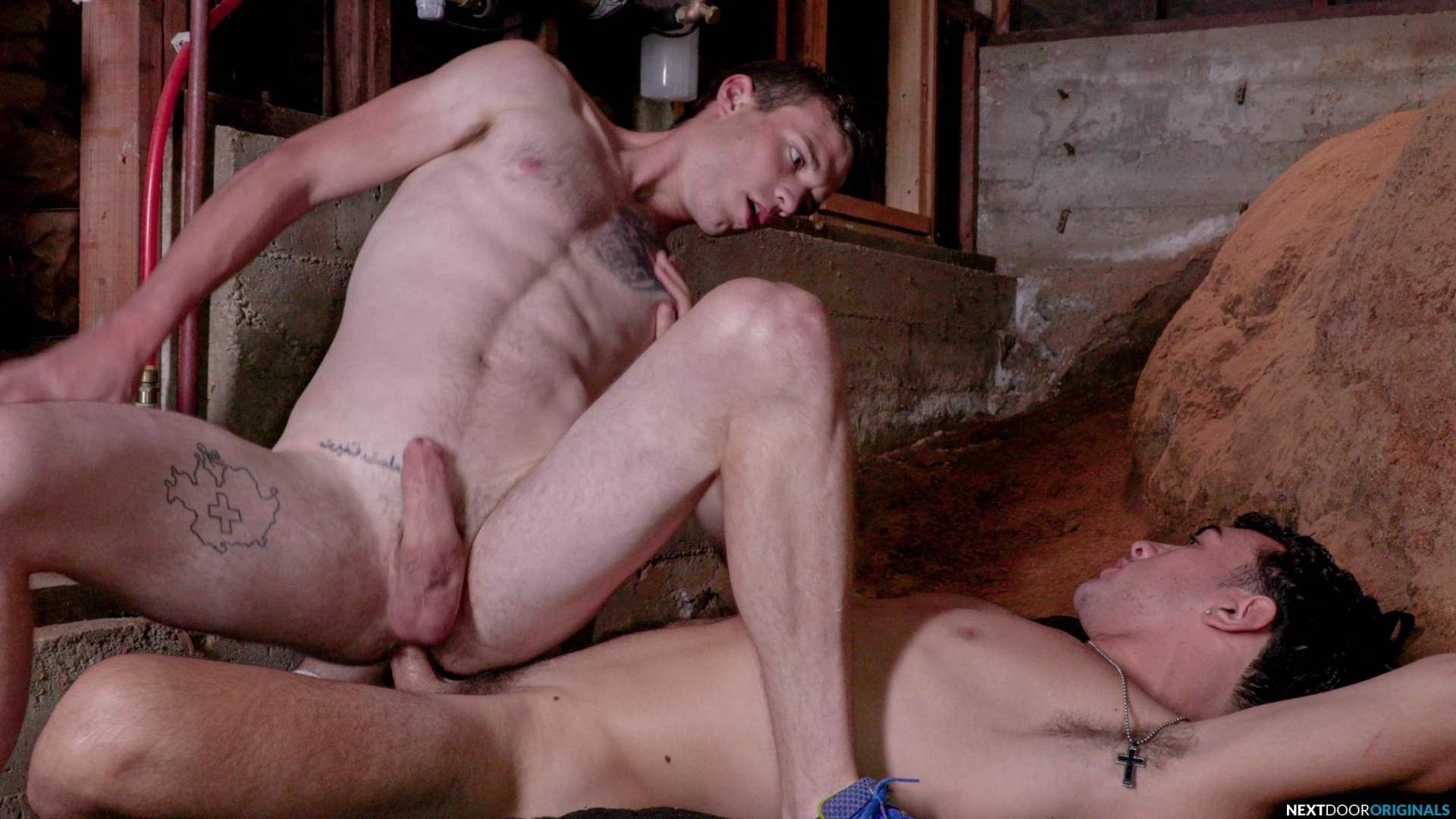 Trailer (watch full scene here):
[
NextDoor: Scott Finn Fucks Daniel Greene Bareback
]