Checking In With Sean Cody's Brandon: His Summer Tour, His New Scenes, And More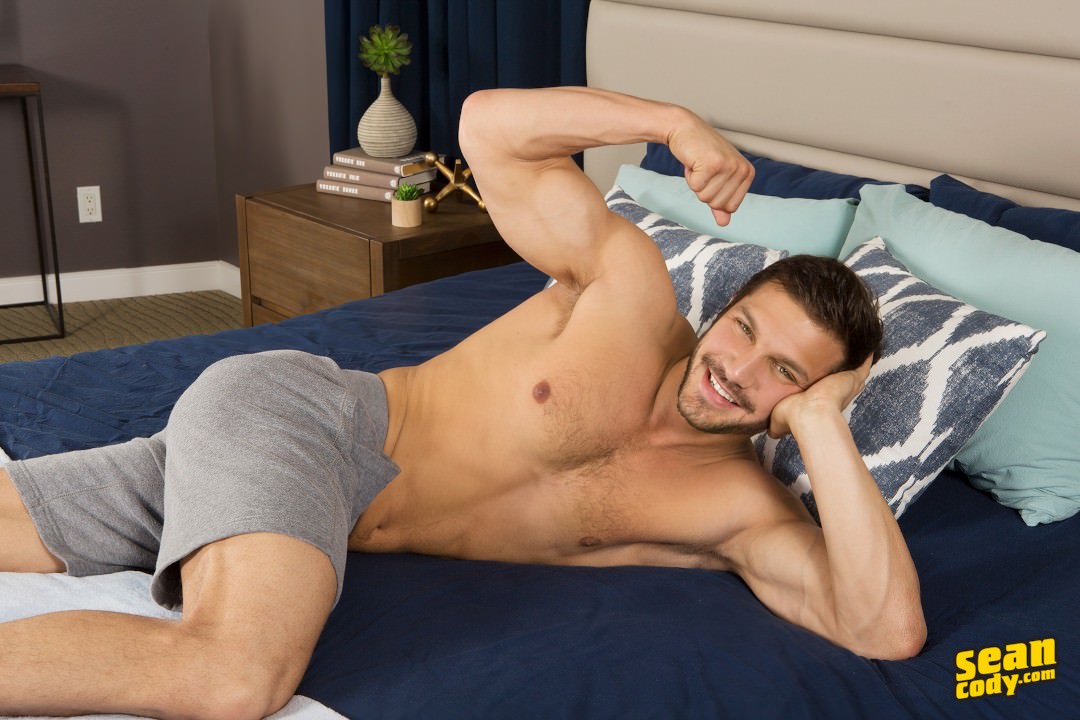 Sean Cody's Brandon gave his first ever interview here earlier this year, and now it's time for a quick check-in with the superstar to find out about his summer tour, his fitness program, his continuing work with Sean Cody, and his appearance this month at the Str8UpGayPorn Awards.
Hi, Brandon! First of all, I can't wait to see you take the stage to present at the Str8UpGayPorn Awards in a couple weeks. Are you excited?
I am! I also have a little bit of stage fright, which a lot of people probably find hard to believe.
You'll have a co-presenter on stage, so you'll have a partner up there with you! Before and after your trip to the awards and New York, you're on a "Summer Tour," to promote your fitness and training program, Cope With Fitness?
Correct, I'm going from city to city to make appearances at gyms, clubs, and bars. At the gyms, I'll be joining fans and clients for lifting sessions, as well as giving advice on their form and nutrition. I'll also be going over my Cope With Fitness online training app, explaining how it works and giving out free trials.
I take it you won't really be doing the lifting sessions in the clubs and bars?
Ha ha, right. When I make appearances at bars and clubs, I'll be doing meet and greets, hanging out, dancing, and just talking to people about ideas for my upcoming project, "Brandon's Closet Live." It's a members only website launching after the tour.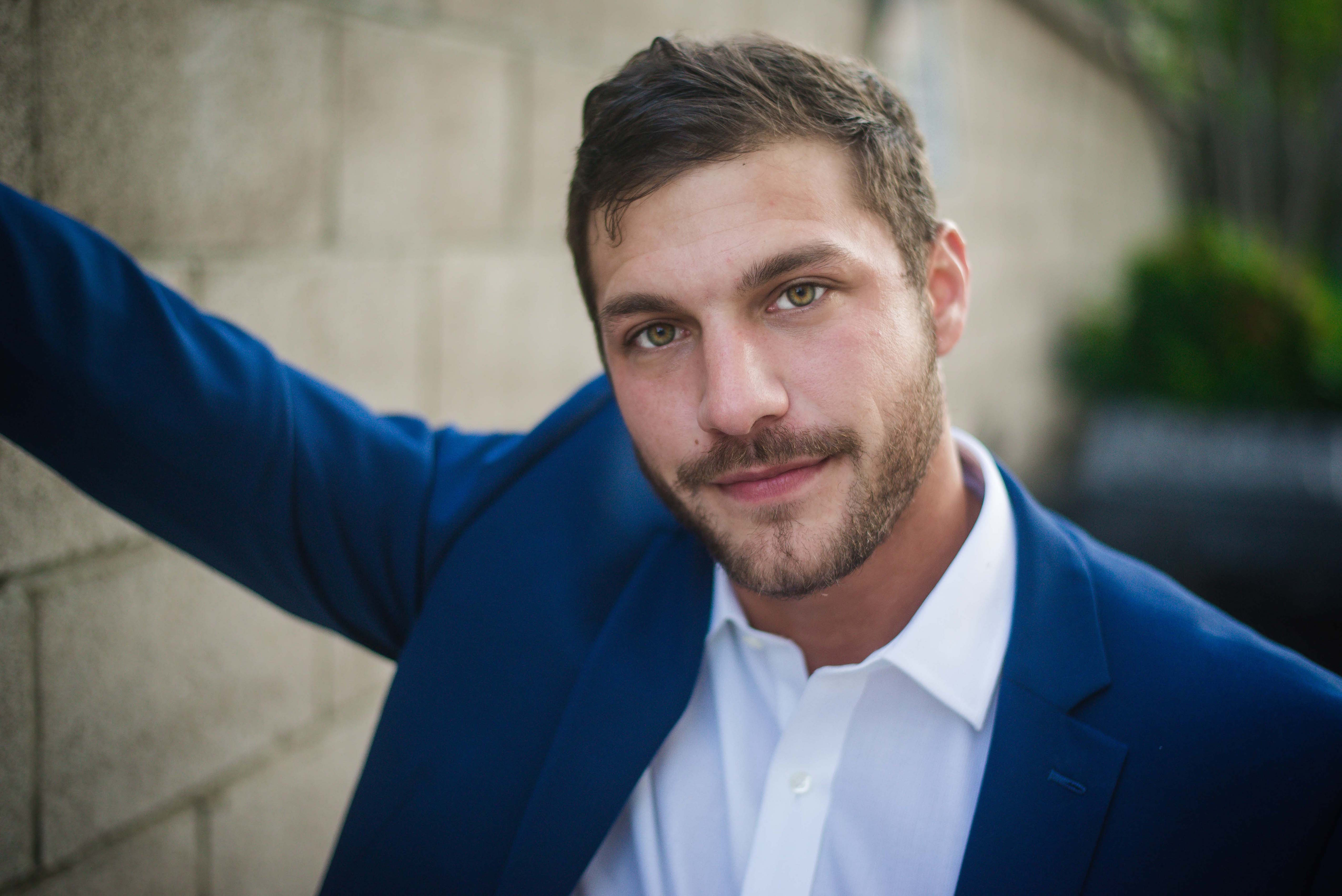 What is "Brandon's Closet Live"?
It's a membership site that'll be focusing on my sexuality, as well as showing my personality!
So, it's your own content—and has nothing to do with Sean Cody.
Right. It's not going to be Sean Cody. It'll have exclusive videos and pictures of me that have never been seen before. I'll also have a livestream, where I video chat with members. It's going to be very interactive. One of my Kickstarter rewards is a pre-launch membership to the site, so you'll get to see the early version, before anyone else.
And the Kickstarter is funding your summer tour. Where can people look forward to seeing you?
I'm making stops in L.A., New Orleans, Boston, Austin, Dallas, and of course New York City. Another Kickstarter reward is a day of hanging out with me, so whoever gets that, I'll be going to their city and hanging with them, having fun, and going out for dinner and drinks.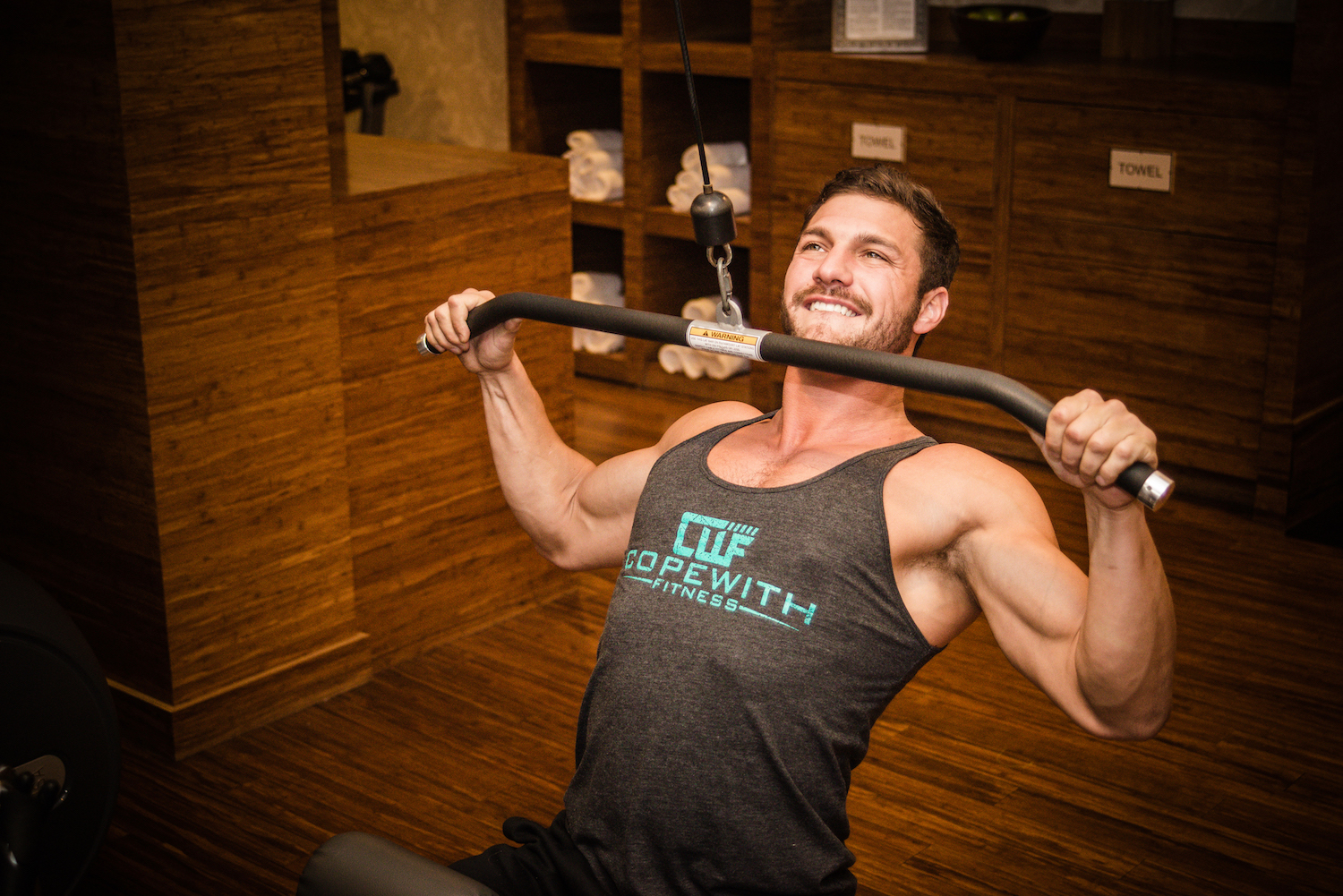 And you'll still be running the Cope With Fitness during the tour?
Yes! And I'm running a special promotion this month for anyone who signs up, so check it out at CopeWithFitness.com.
At Sean Cody, you recently appeared with a newcomer, Titus. Is it easier to work with someone brand new like that, or do you prefer more experienced models?
It's probably easier in a technical sense to work with models who have previous experience. But, I've worked with new models most of my career. I'm known for being down to earth and easy to work with, so Sean Cody usually schedules me to work with new models all the time, so I can be the one to kind of "break them in."
[
Sean Cody: Brandon Fucks Titus Bareback
]
Before I let you go, will your appearance at the Str8UpGayPorn Awards be your first time at an awards show, and what are you looking forward to most?
Yes it is, and it's also my first time to New York! I am super excited, and I can't wait to meet new people. Mostly, I can't wait to get to know some of my fans. It should be a blast!
We'll see you there!