Surprise! Horse-Hung Gay Porn Star Brooks Has Three Mug Shots Of His Own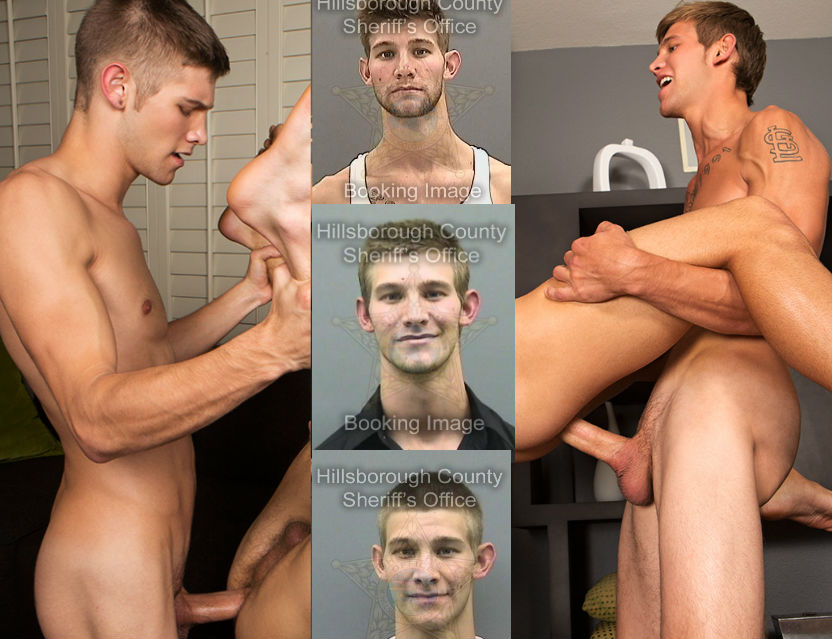 He's no Sebastian Young, and he's certainly not at the level of Corbin Fisher's Jeff, but Sean Cody's horse-hung gay porn star Brooks is well on his way to being one of gay porn's hottest bad boys thanks to his three mug shots, all of which were taken following arrests in Hillsborough County, Florida (of course).
Brooks' crimes range from drugs to petty theft, but perhaps his biggest crime of all is not being in any gay porn for almost a year and depriving us of his perfect, rock hard, and legendary monster cock! (Brooks' last Sean Cody scene was his bottoming debut with Ajay on February 8th, 2014, FYI.)
Brooks' first arrest was in May, 2012:
Brooks' second arrest was later that same year. Given that his scenes were being released on Sean Cody shortly thereafter, it's safe to assume he was filming around the same time.
Although, note his listed occupation below!
You've seen him serving up plenty of cream pies, but just imagine this 6'04" hunk serving up ice cream at Cold Stone Creamery! Could he be any more perfect?
No, he could not.
In case you were wondering if that mug shot in the wife beater makes Brooks a zillion times hotter than he already was…duh, of course it does.
BRB, I have to go to Florida so I can get myself arrested in the hopes that Brooks will be in the same jail as me. While I'm gone, you can watch all of Brooks' bareback movies on Sean Cody here.
In case you've somehow been living under a rock the size of Brooks' cock the past year, the Sean Cody model was recently ranked #12 on the list of the Top 20 Sean Cody Men Of All Time, and he (obviously) came in at #1 on the list of Sean Cody's 30 Biggest Cocks Of All Time.
[
Sean Cody: Brooks Barebacks Cain
]
Which one of Brooks' mug shots is your fave? (Obviously it's the one on the right.)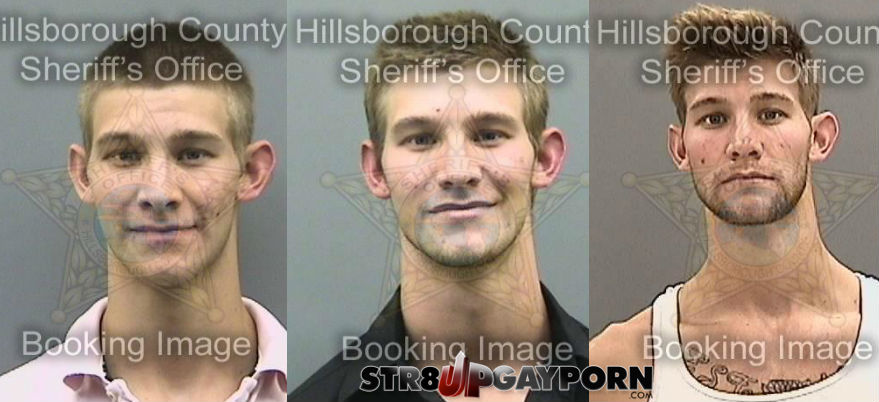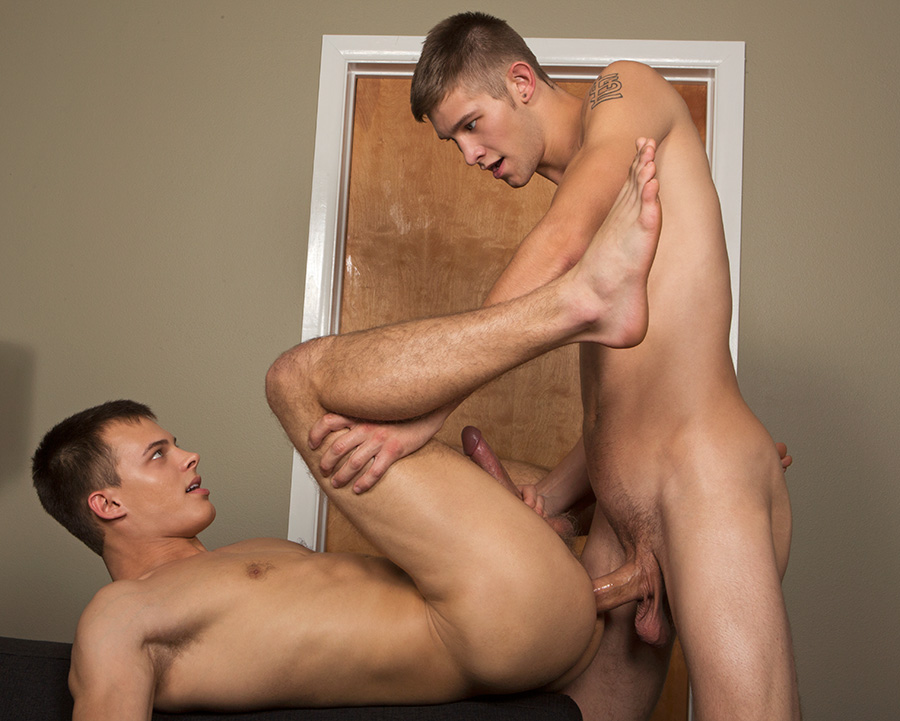 Clip from Brooks barebacking Ryan (watch full scene here):
[

Sean Cody: Brooks Barebacks Ryan

]
[Sean Cody: Brooks' Bareback Filmography]