Now Sean Cody Is Releasing A Three-Way With Three Bottoms, And Fans Are Pissed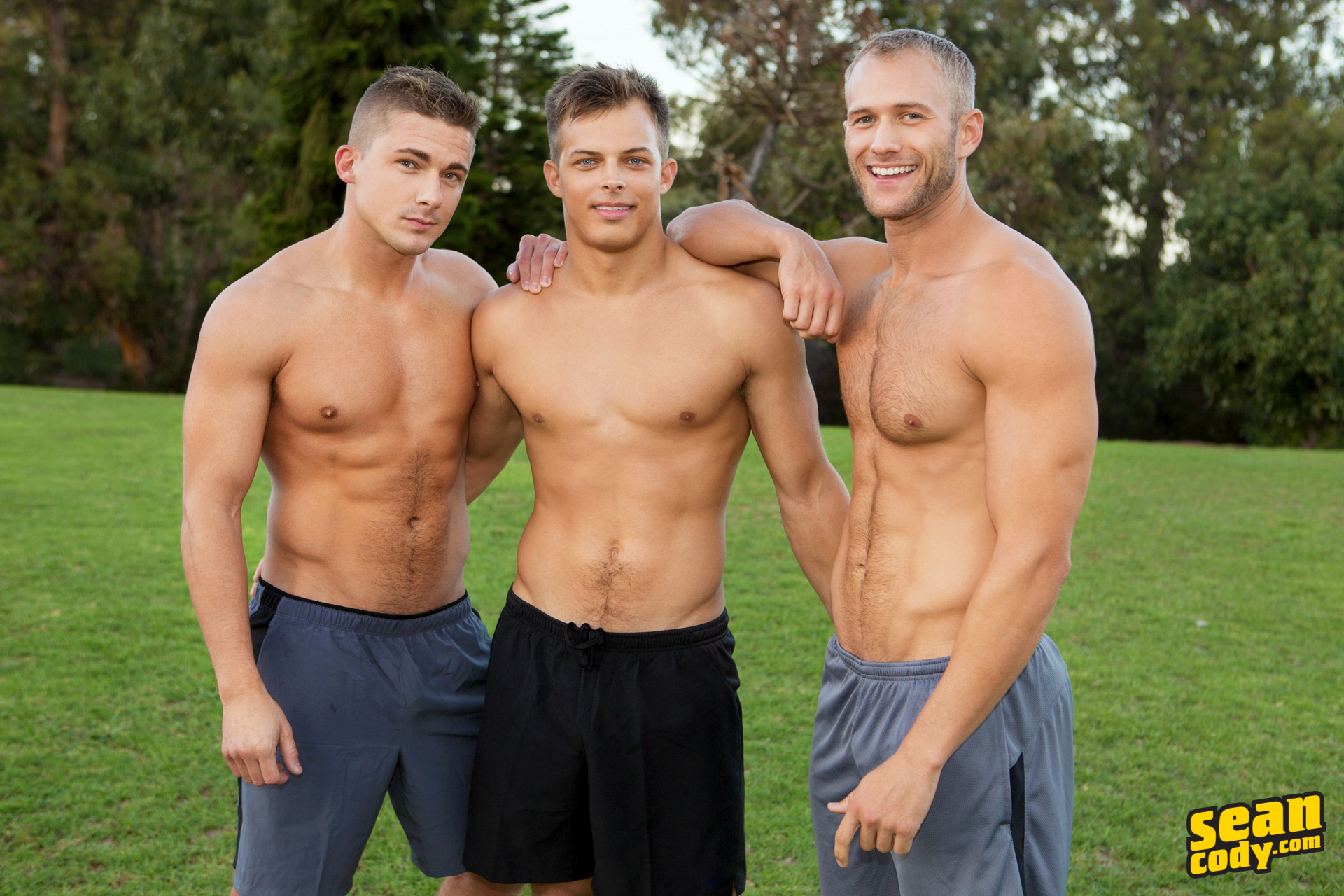 Today in What The Hell Is Sean Cody Doing? (now a daily feature here), the formerly great studio is releasing a three-way with three bottoms. Add to that the fact that one of those bottoms is an idiotic Trump voter and Milo Yiannopoulos supporter, and we have what could be one of the stupidest gay porn scenes of 2016. I won't ever know for sure, because I'm not going to waste my time watching this.
It's Jayden, Porter, and Blake: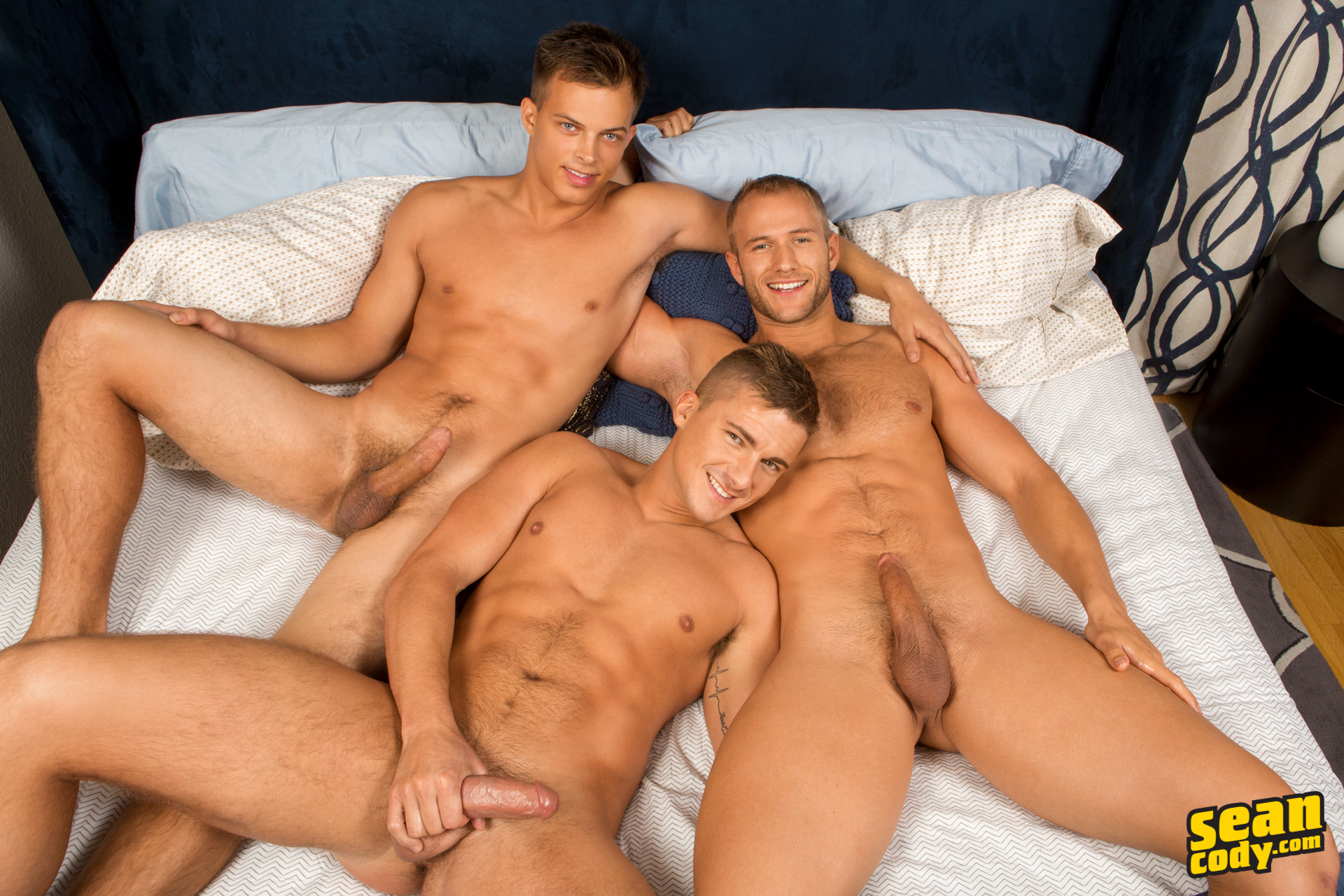 Hard to believe that Sean Cody could actually outdo the disaster they released in 2015 when four bottoms were put into one scene, but don't underestimate them.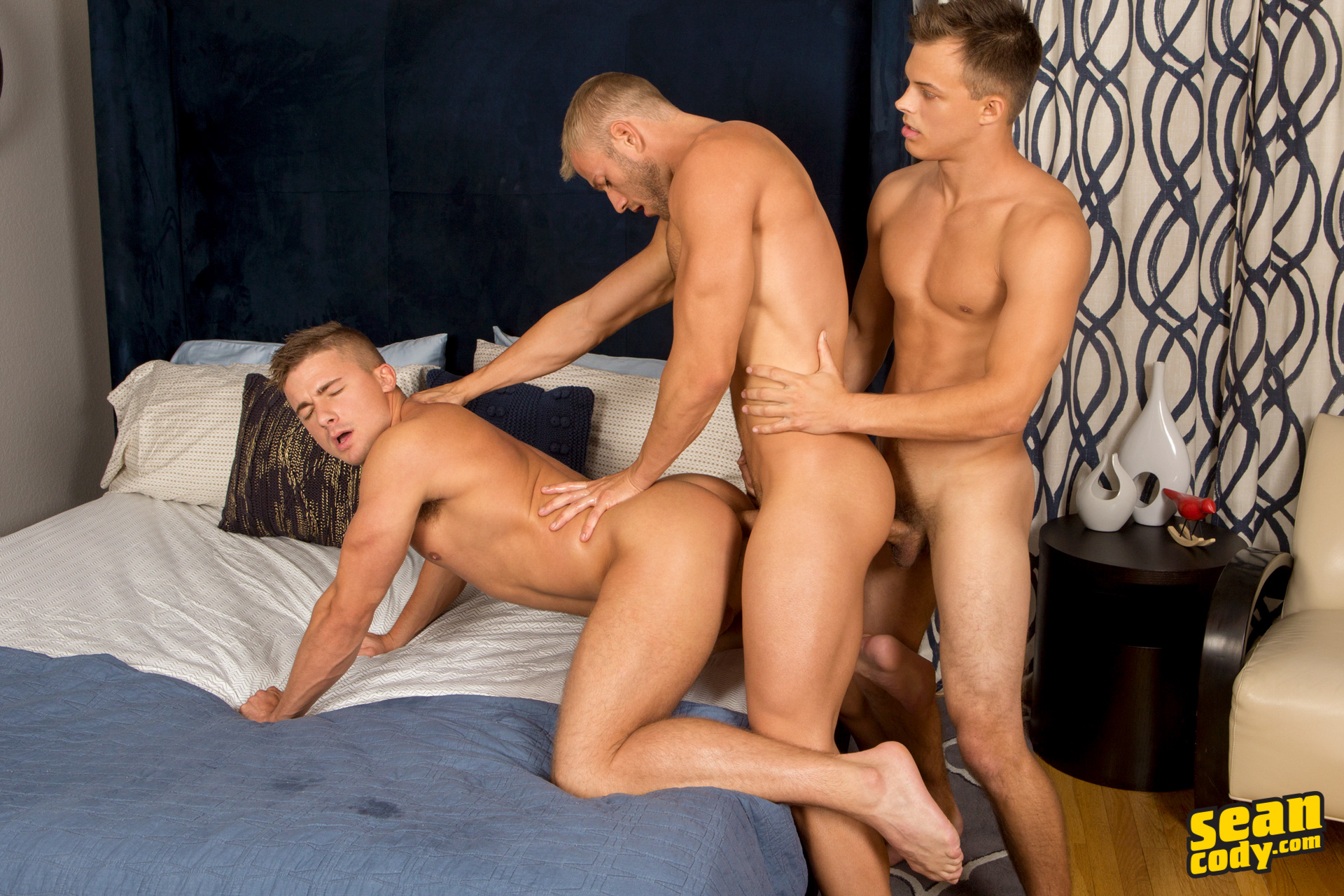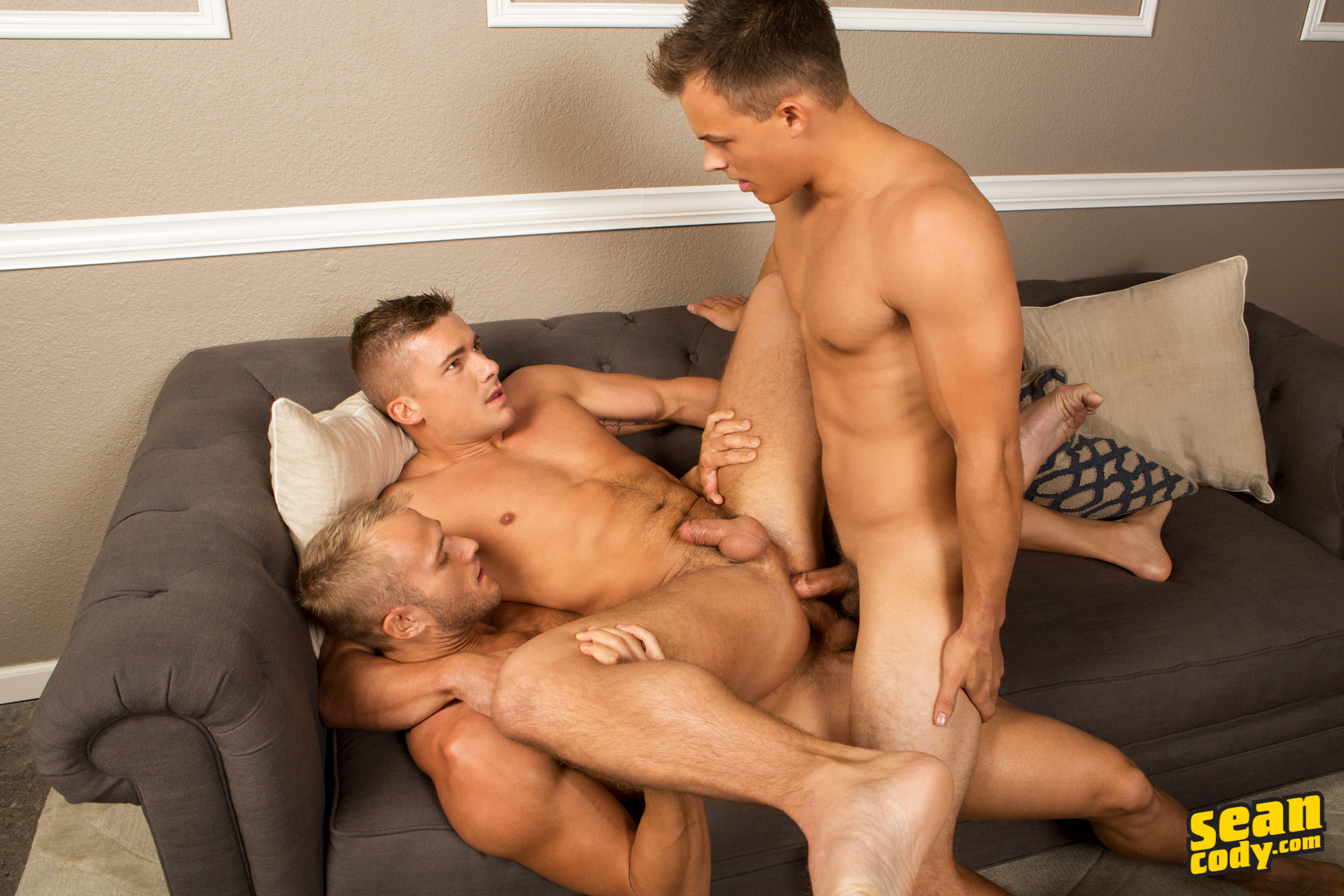 What's most frustrating is that Sean Cody does have some tops on their roster (Jess, Randy, Jack, Shaw, and even Brodie), but of course none of them were used here. Who, if anyone, is doing the production and casting for Sean Cody? I'll stop my complaining and turn it over to Sean Cody's Twitter followers, who are not pleased with this either: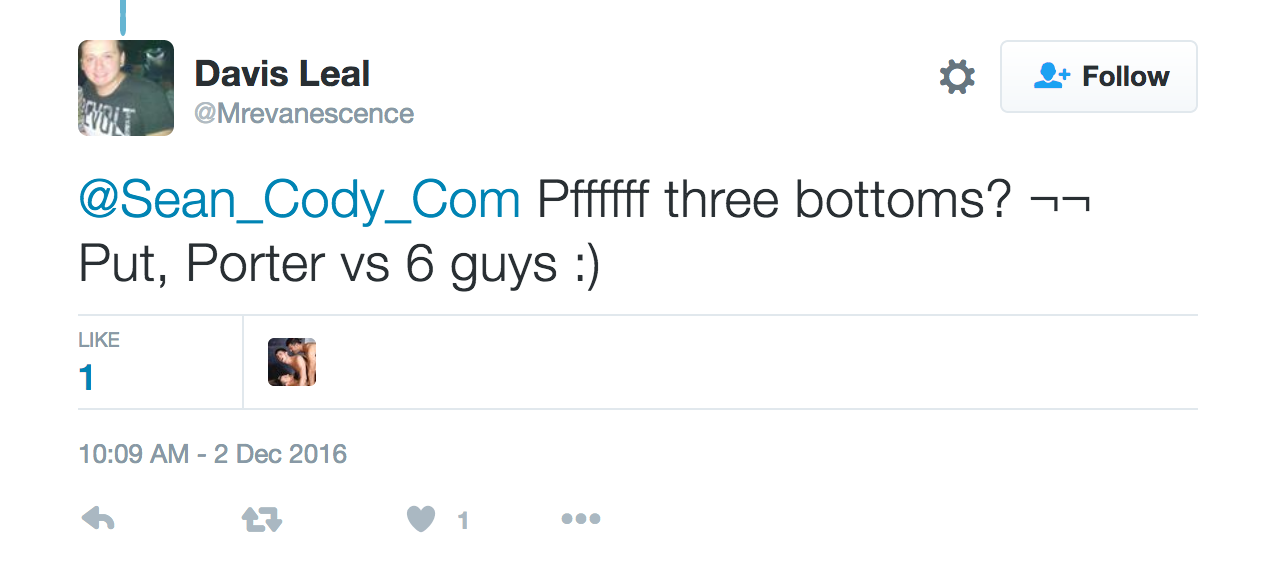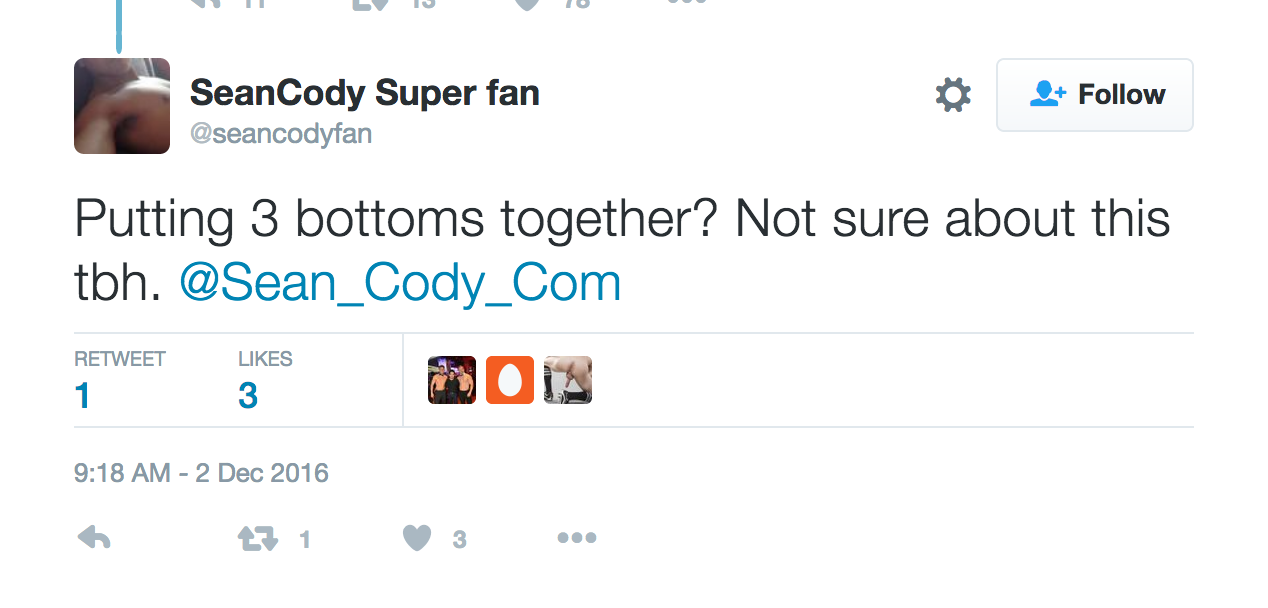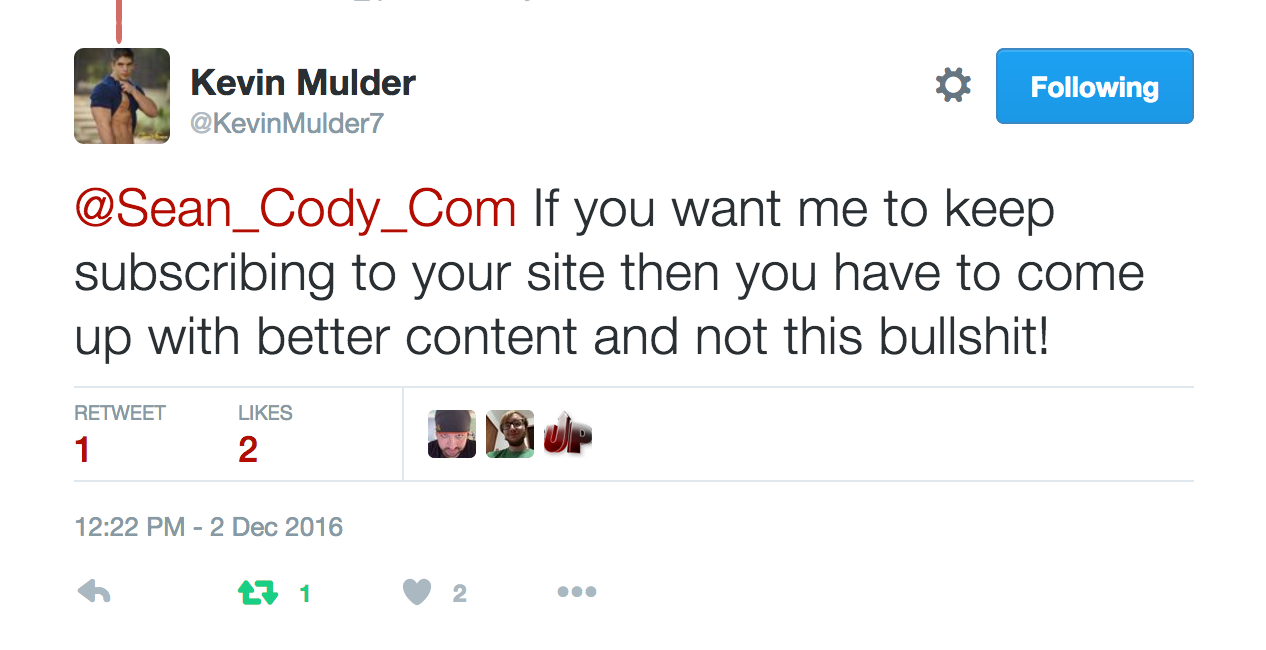 To be clear: Bottoms are great. The more bottoms the better. We all love bottoms, and no one is "bottom shaming" anyone. (In fact, Jayden and Blake are good performers whom I enjoy.) But this is gay porn, and people want to see bottoms being fucked by dominant tops. Also, most of us don't want to see racist oompa loompas over and over again. Porter should've never been asked back to Sean Cody after he made a clown of himself on social media.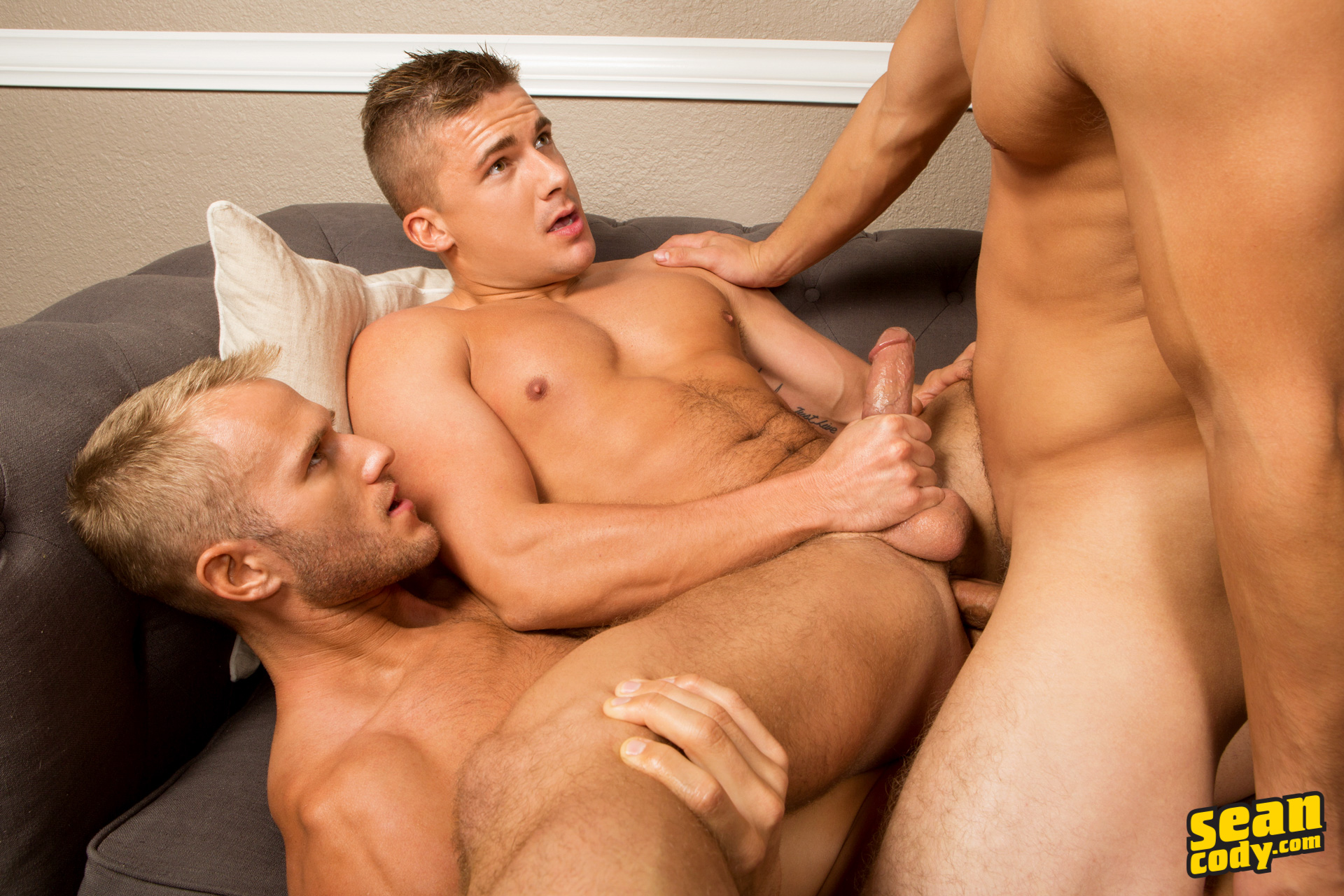 For anyone who cares, the trailer:
[
Sean Cody: Jayden, Blake, And A Donald Trump Voter
]
As you saw in the trailer, they put the guys in the triple cock-riding position, which can be fantastic, with the right guys. ICYMI, revisit one of the best examples of that in the greatest Sean Cody scene of all time, starring Dennis, Jordan, and the king of Sean Cody, Calvin:
[
Sean Cody: Calvin, Dennis, Jordan
]