Massive Cum Facial Alert: Joey Mills Takes All The Loads In "Tight Ends" Bareback Orgy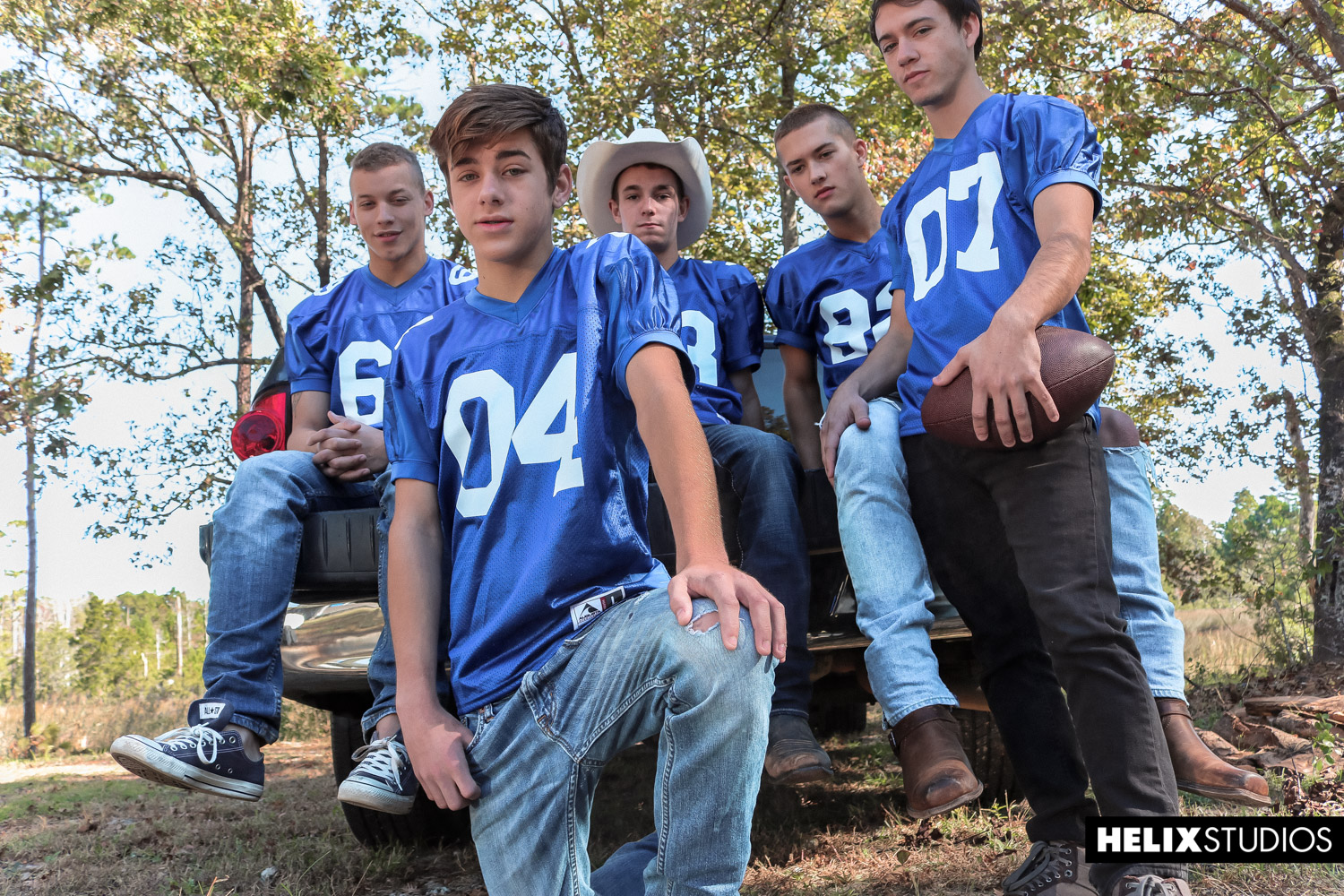 While Joey Mills is the center of attention in today's Helix orgy, it's worth pointing out first that, for the fifth time in two months, Sean Ford and Corbin Colby are fucking each other in this orgy. And just like last week when I posted about their fourth time fucking, I once again cannot really complain, given my admitted obsession with them.
Like Sean and Corbin's last scene together, this one also features different co-stars to mix things up (Joey Mills, Colton James, Zach Taylor), and it's a football-themed bareback orgy in the back of a pickup truck.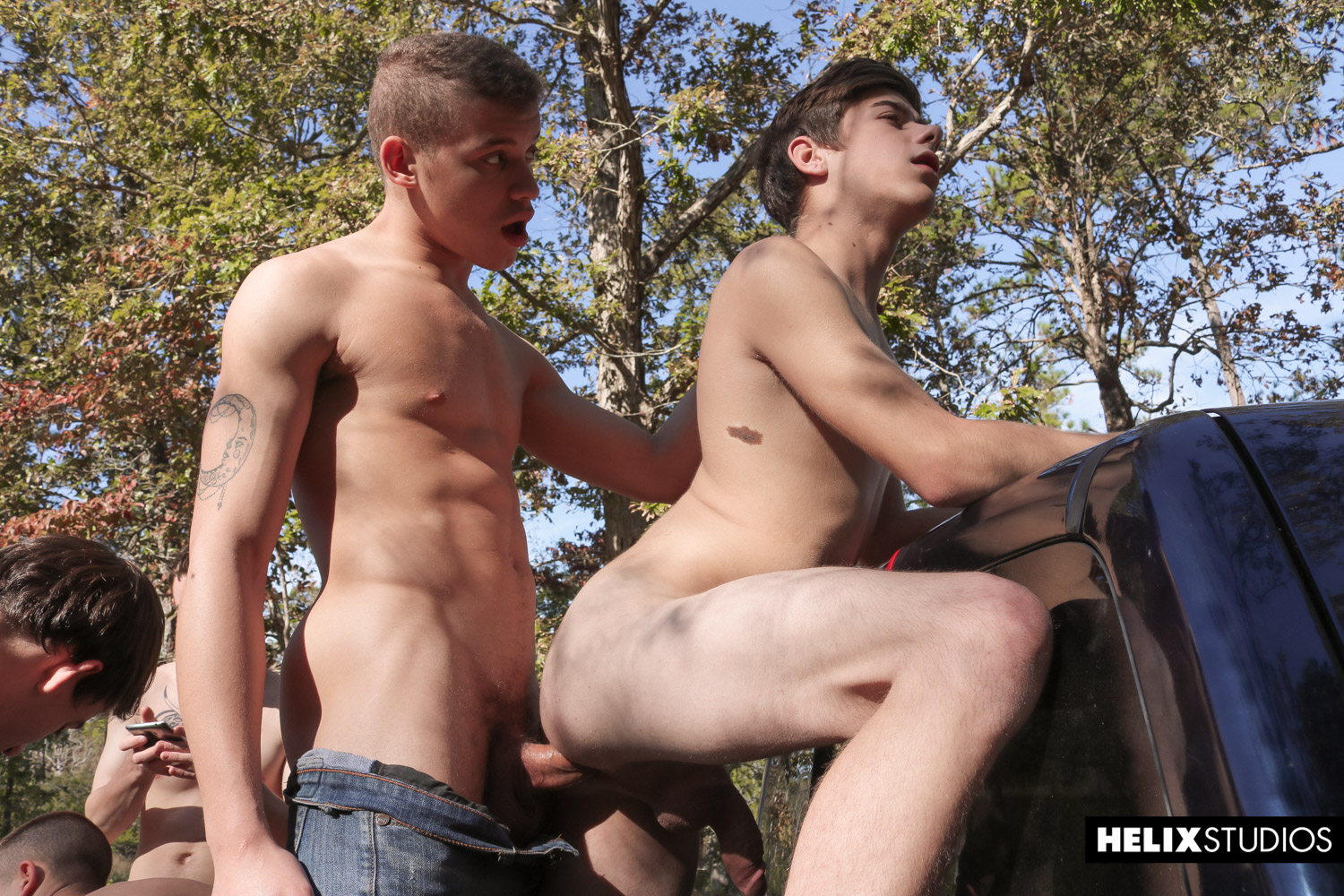 The filming and overall quality of the first half of the scene is inconsistent (which I think can be blamed on the fact that this was filmed entirely outdoors in the woods?), with a lot of distracting background noises and unsteady camera angles. Still, the second half of the scene—once they're all in the back of the truck fucking—is solid.
Sean Ford and Corbin Colby show off their bottoming and topping skills, but it's Joey Mills who nearly steals the scene (similar to what he did in the "Lifeguards" orgy) when he literally swallows everyone's cum during a massive cum facial finale.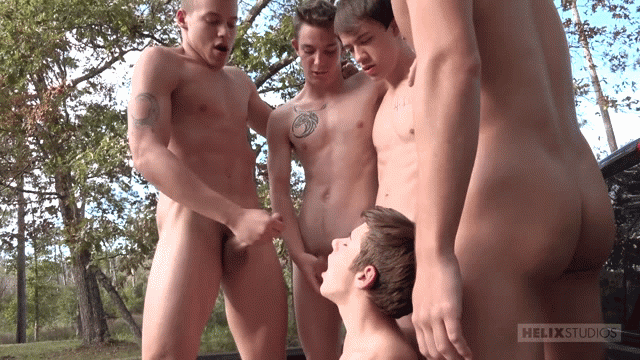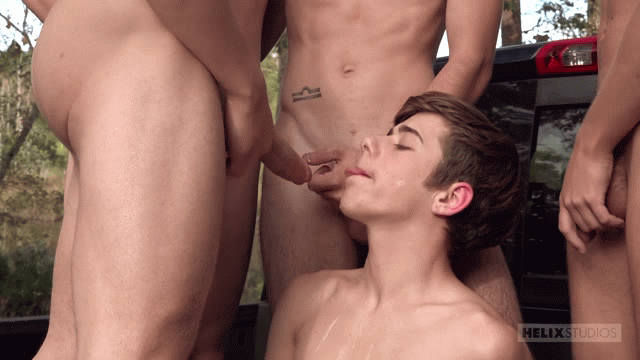 Trailer (watch full scene here):
[
Helix: Sean Ford, Corbin Colby, Joey Mills, Zach Taylor, And Colton James Fuck Bareback
]