Str8Up Celebrates Cocktober: Big-Dicked Twin Brothers Drake Von And Silas Brooks Love Showing Off Their Identically Massive Cocks, But Can You Tell Them Apart?!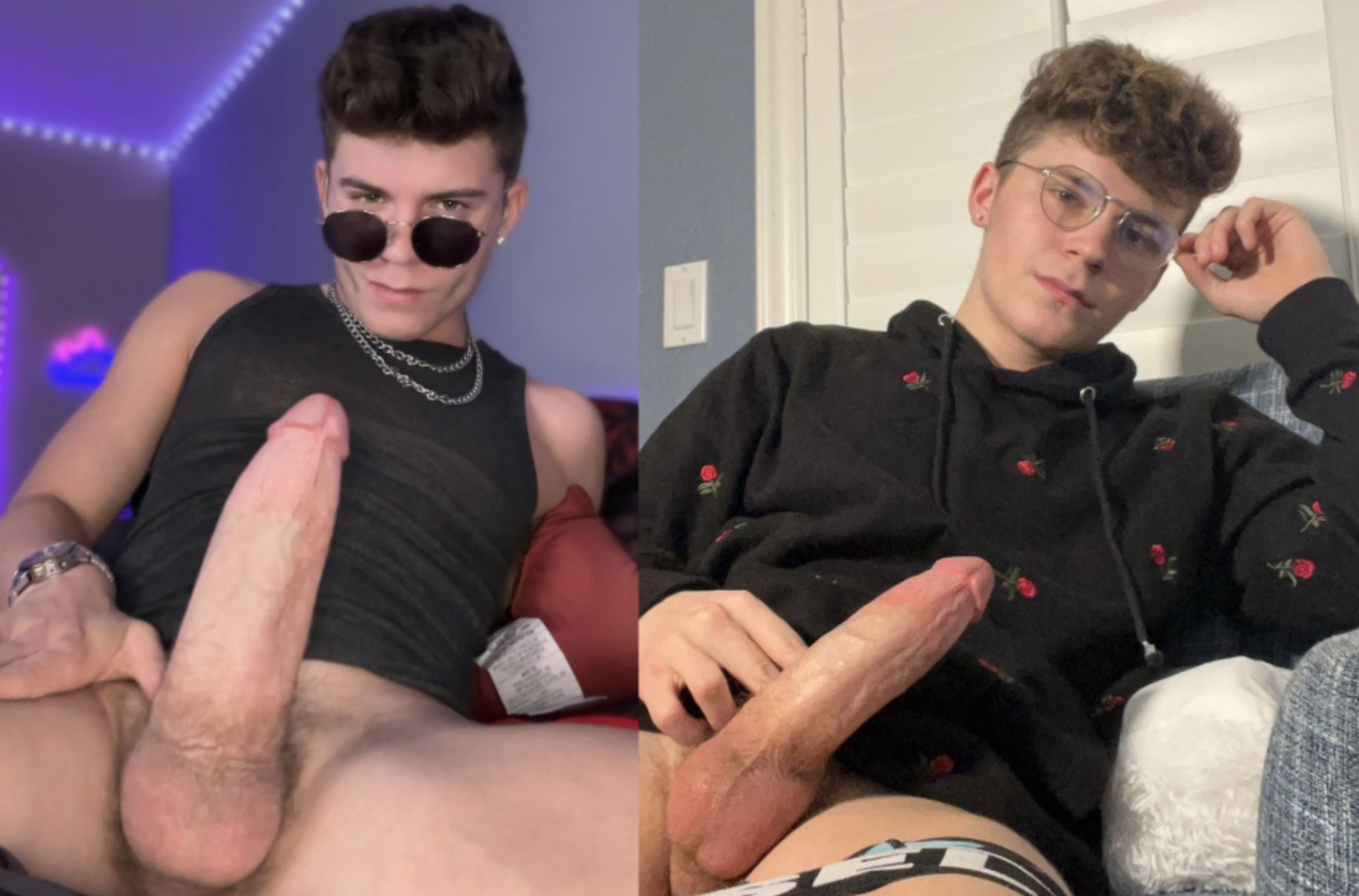 It's the most wonderful and special time of the year: Cocktober! Continuing through Cocktober 31st, Str8Up is celebrating a variety of gay porn stars with the most beloved, biggest, and beautiful cocks.
We started with the best horse-hung top-only gay porn stars, then we drooled over Sean Xavier and his 9×6 cock, then we were blown away by 10 big-dicked bottoms, and today it's time to celebrate arguably the hottest thing that we rarely see in gay porn: Big-Dicked Twins! To be specific, The Baconator Twins!
OK, to be more specific and more up to date, they're no longer known as the Baconator Twins, as that was the stage name used very early in their careers, which included just one scene together with their "step mom" at FamilyCuckolds, as seen above.
The twins are of course superstars now known as Drake Von and Silas Brooks, and they are identical in literally every single way: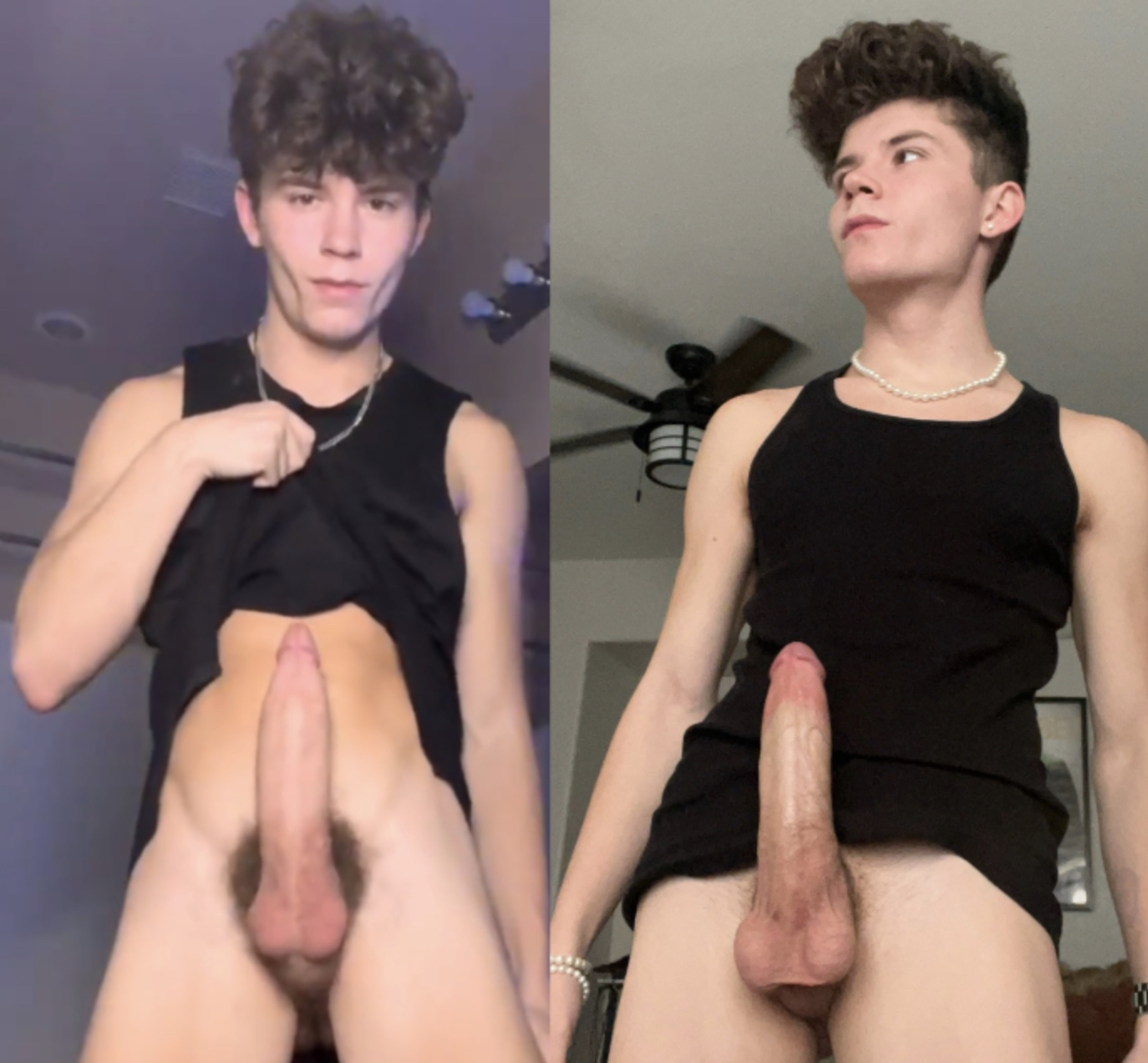 Big hair, big dicks, and big…drama!?! Sadly, yes, drama. You see, the twins haven't always gotten along, and they aren't seen together publicly these days, even though they both live in Las Vegas. While it's not clear what caused their falling out, we can only hope that Drake and Silas eventually make amends and are able to spend quality time together again as bros. And if you're wondering about the above photos, that's Drake on the left, with Silas on the right.
In the photos below, it's Silas on the left and Drake on the right: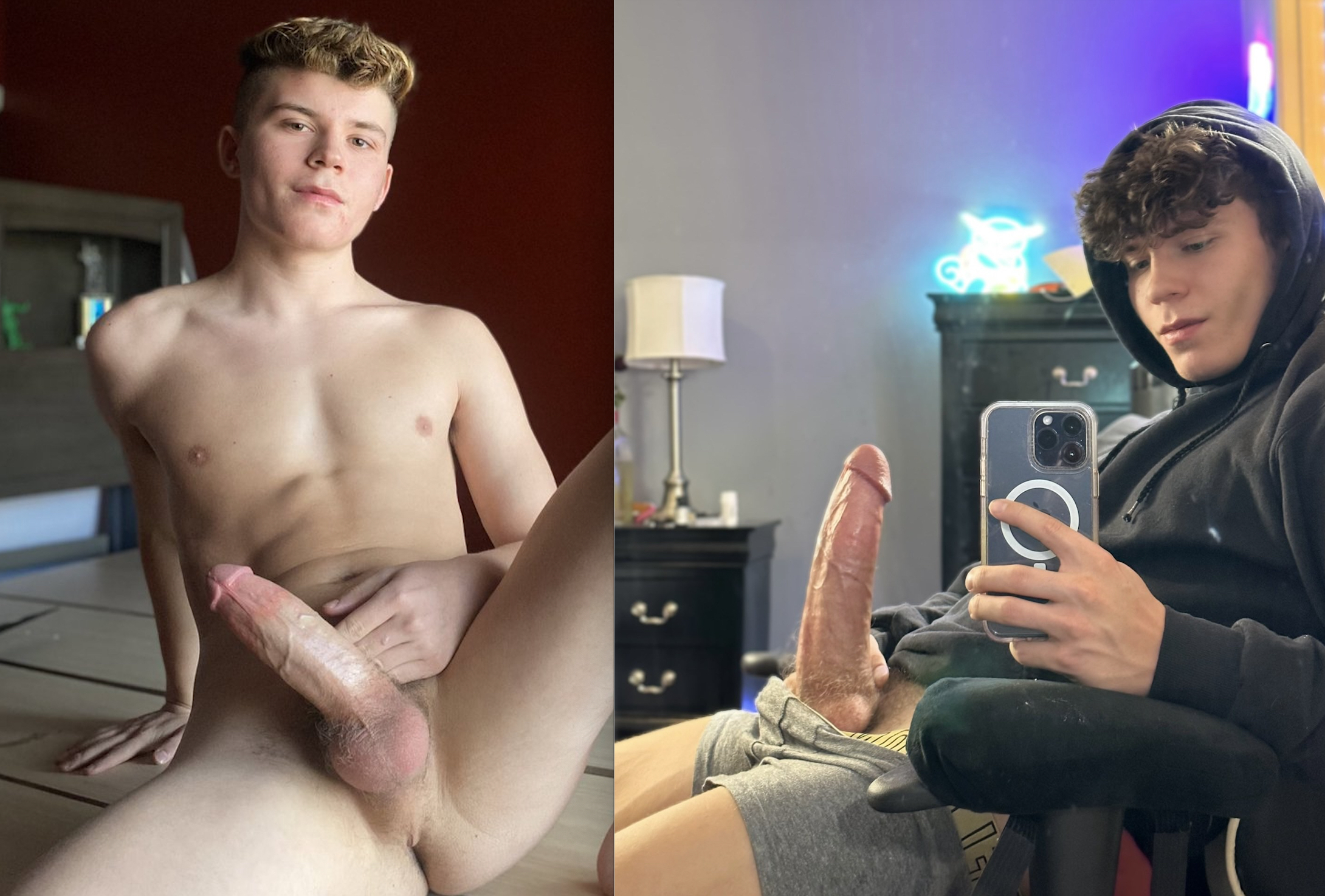 While Drake and Silas might be on the outs, they do spend a lot of time socializing with their big-dicked friends, including Cole Church and Gio: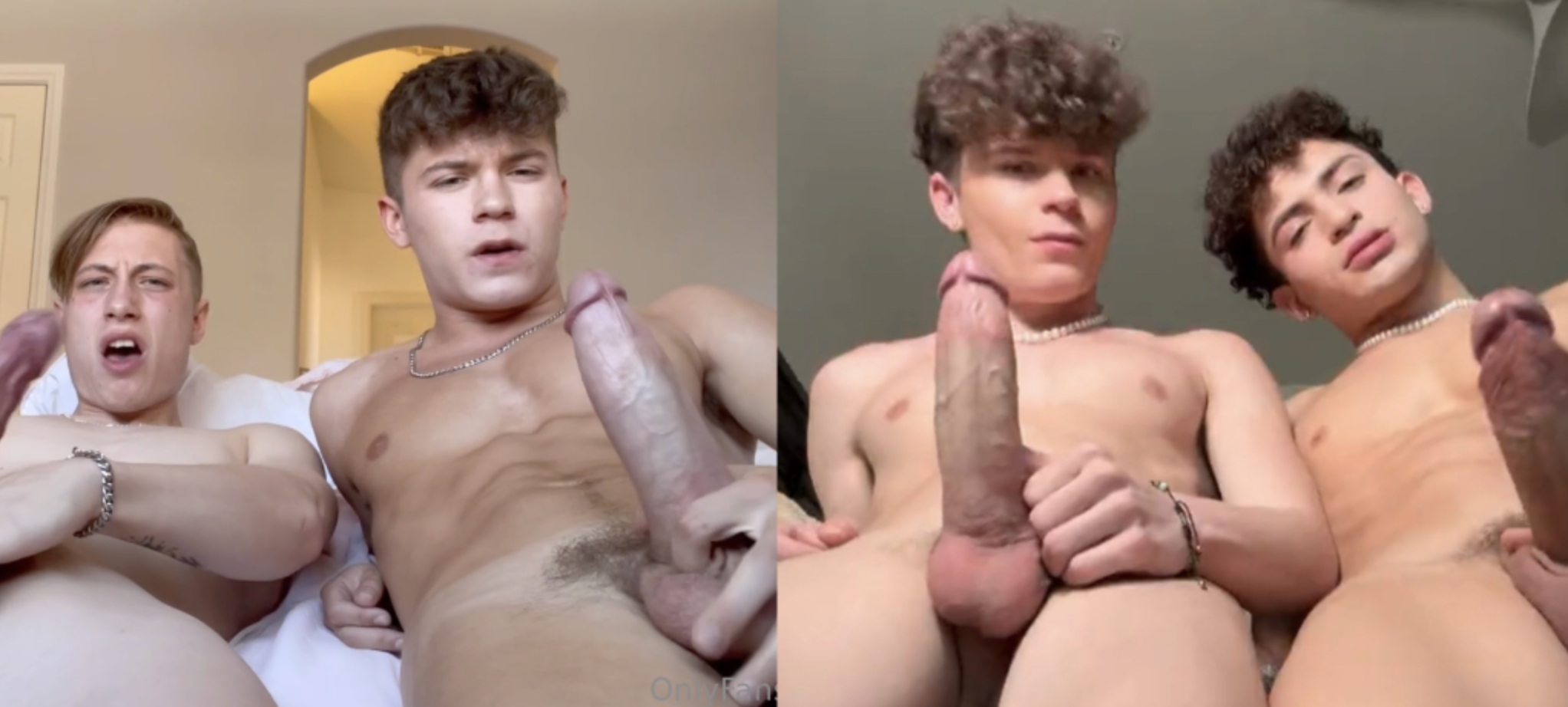 My god, you have to love that Cole and Drake both have chain/silver necklaces, while Silas and Gio both have pearl necklaces.
In addition to their fan pages, the twins have starred in dozens of studio scenes. Silas Brooks is exclusive to Helix, while Drake Von has filmed at almost every mainstream studio, from ColbyKnox to Men.com. Studio pics of Silas and Drake: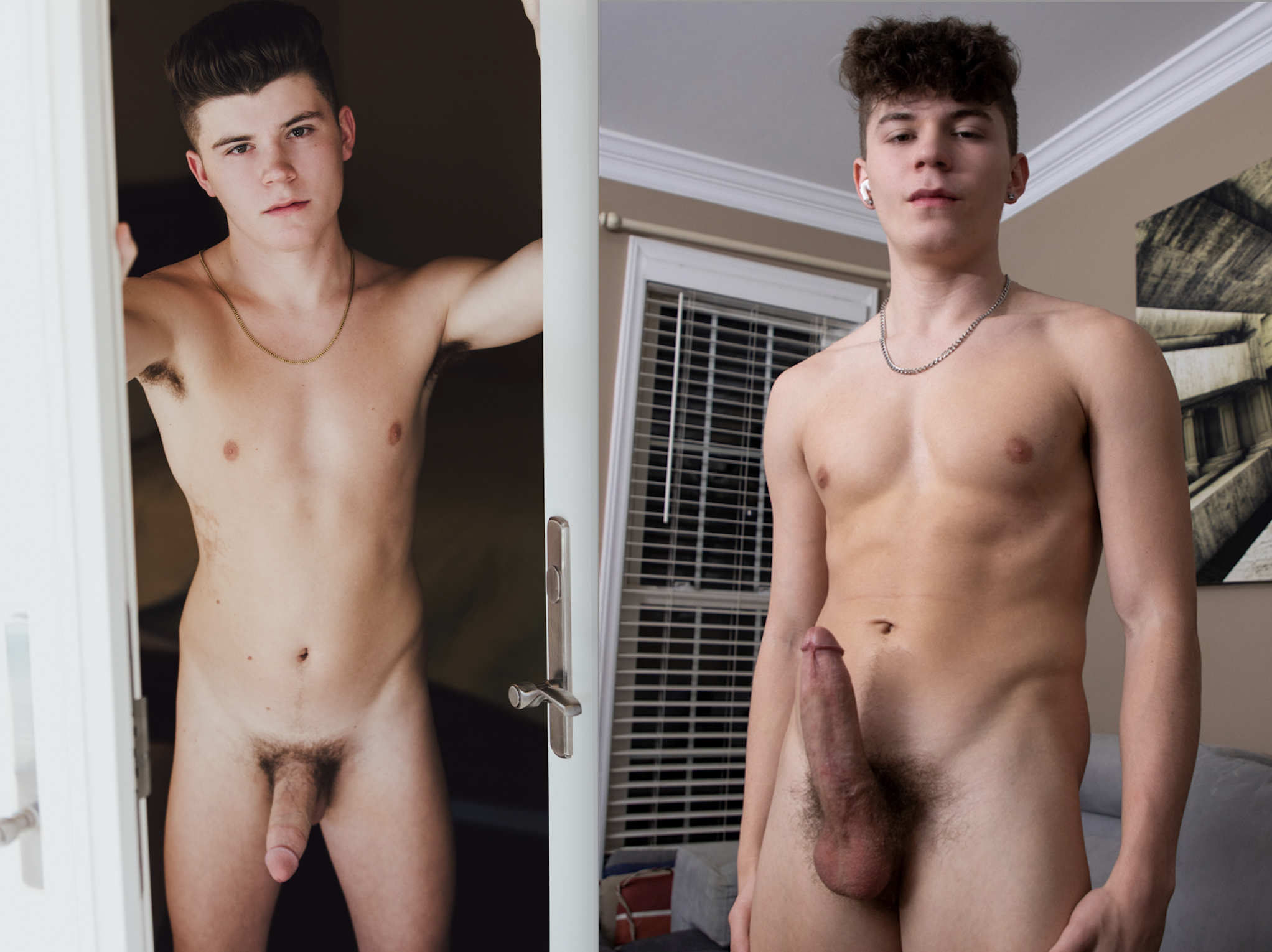 While their bodies and cocks are identical, so are the ideas they come up with for photos! Here's Drake and Silas showing off their fat dicks by pushing them between their legs: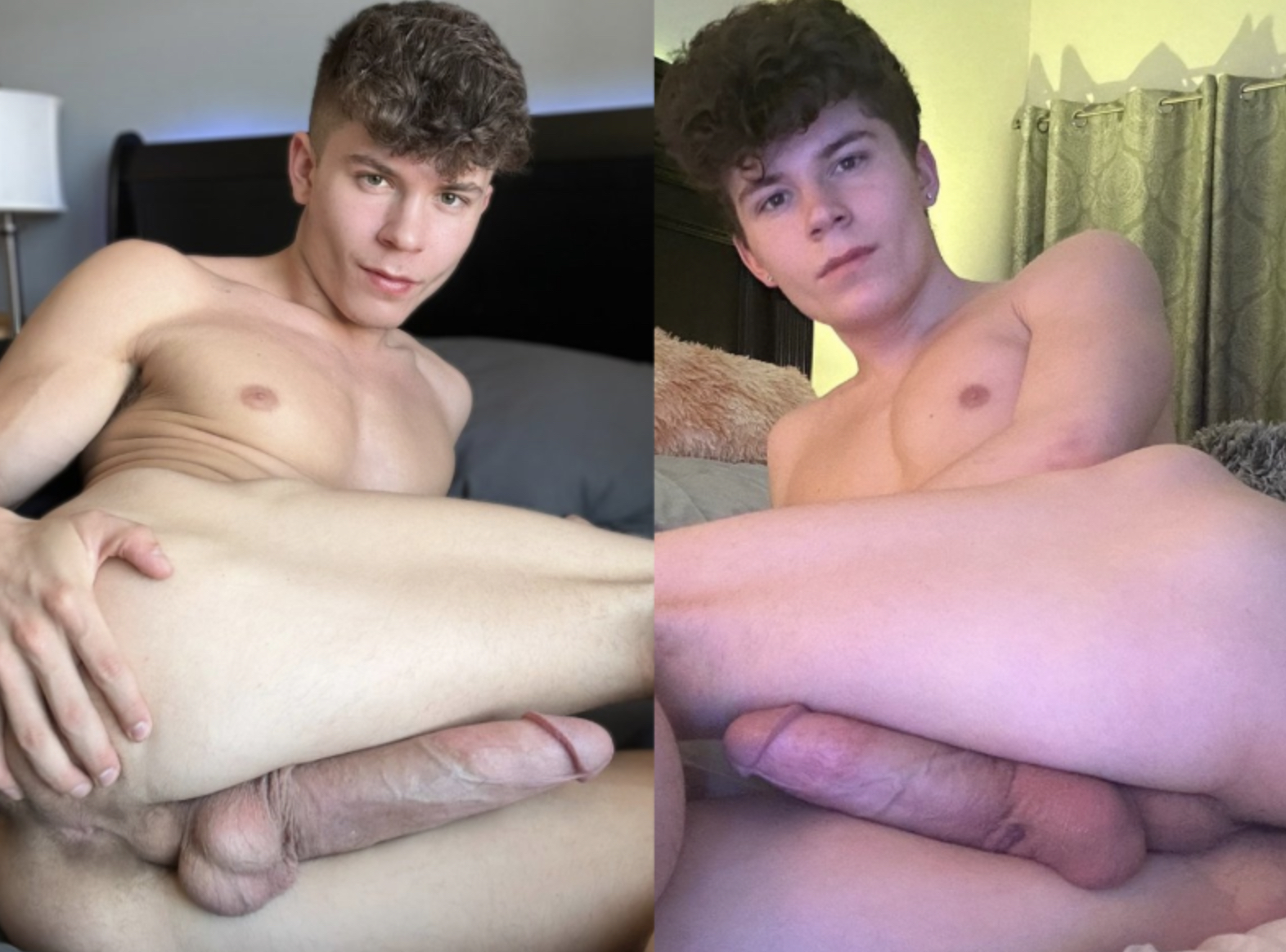 Iconic, tbh.
Prefer softer penises? Don't worry, the twins have got you covered there, too:
Photos got you stumped? That's Drake on the left, and Silas on the right.
Once again, great minds think alike: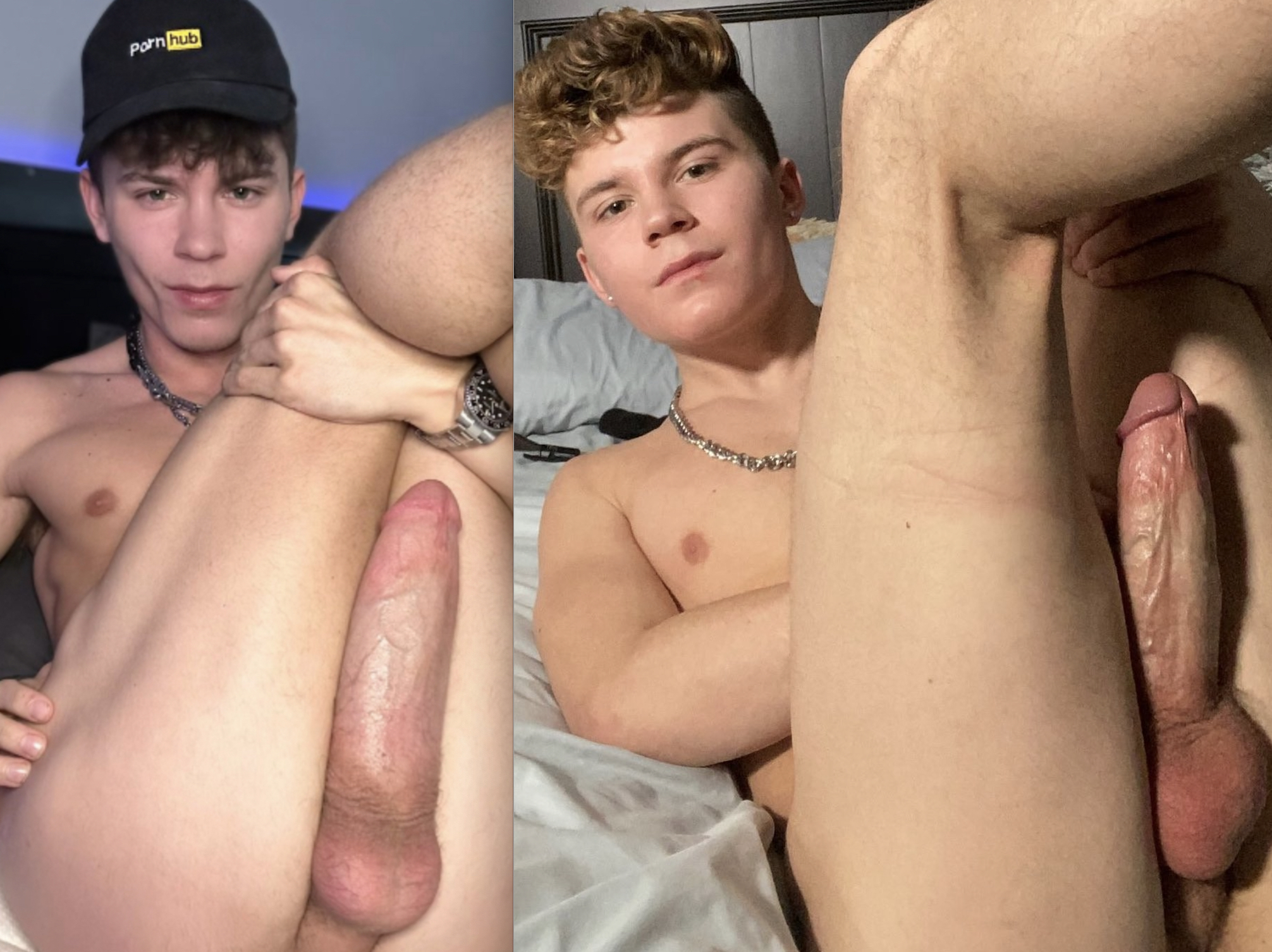 As with the photos above, here's more with Drake Von on the left and Silas Brooks on the right: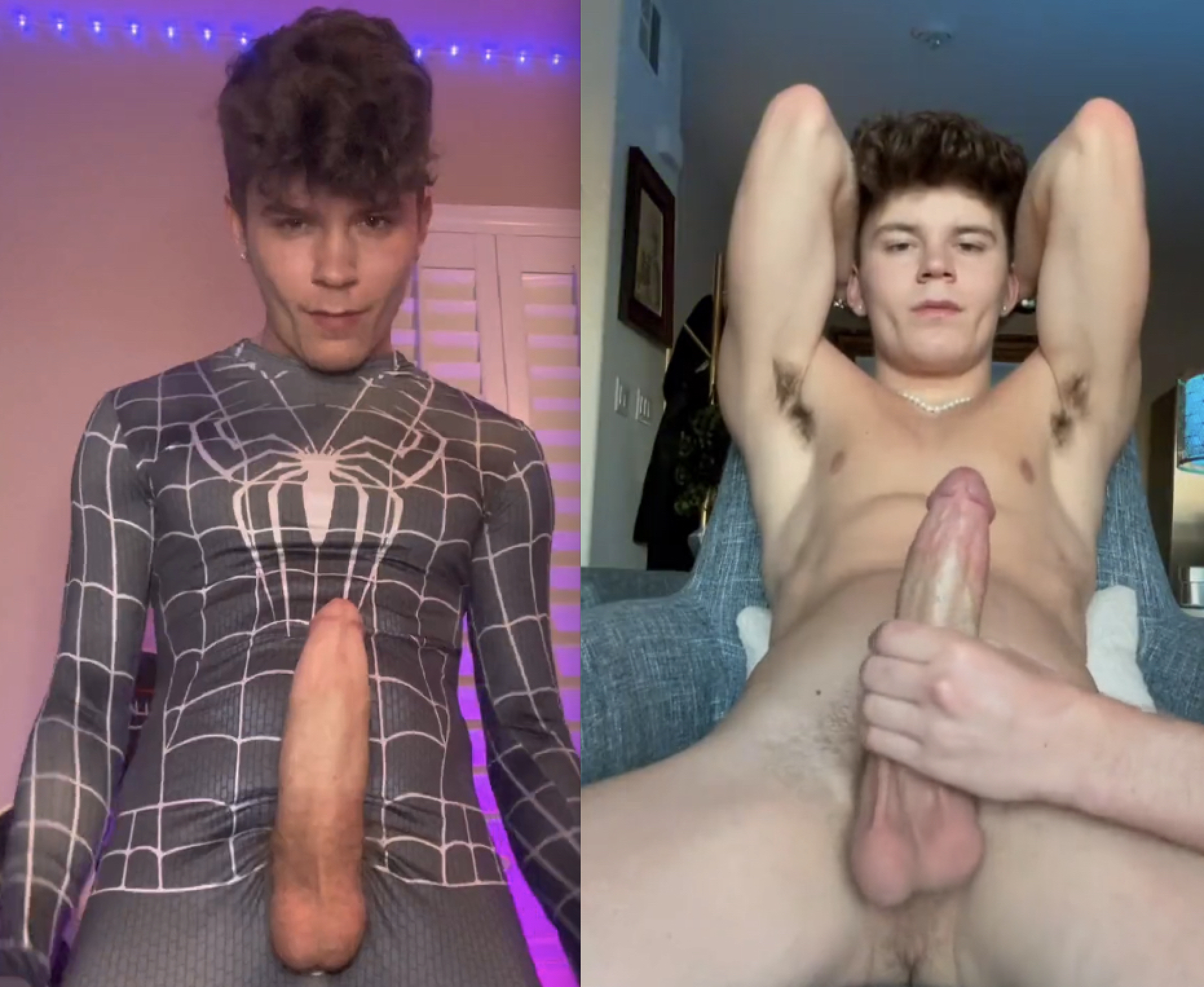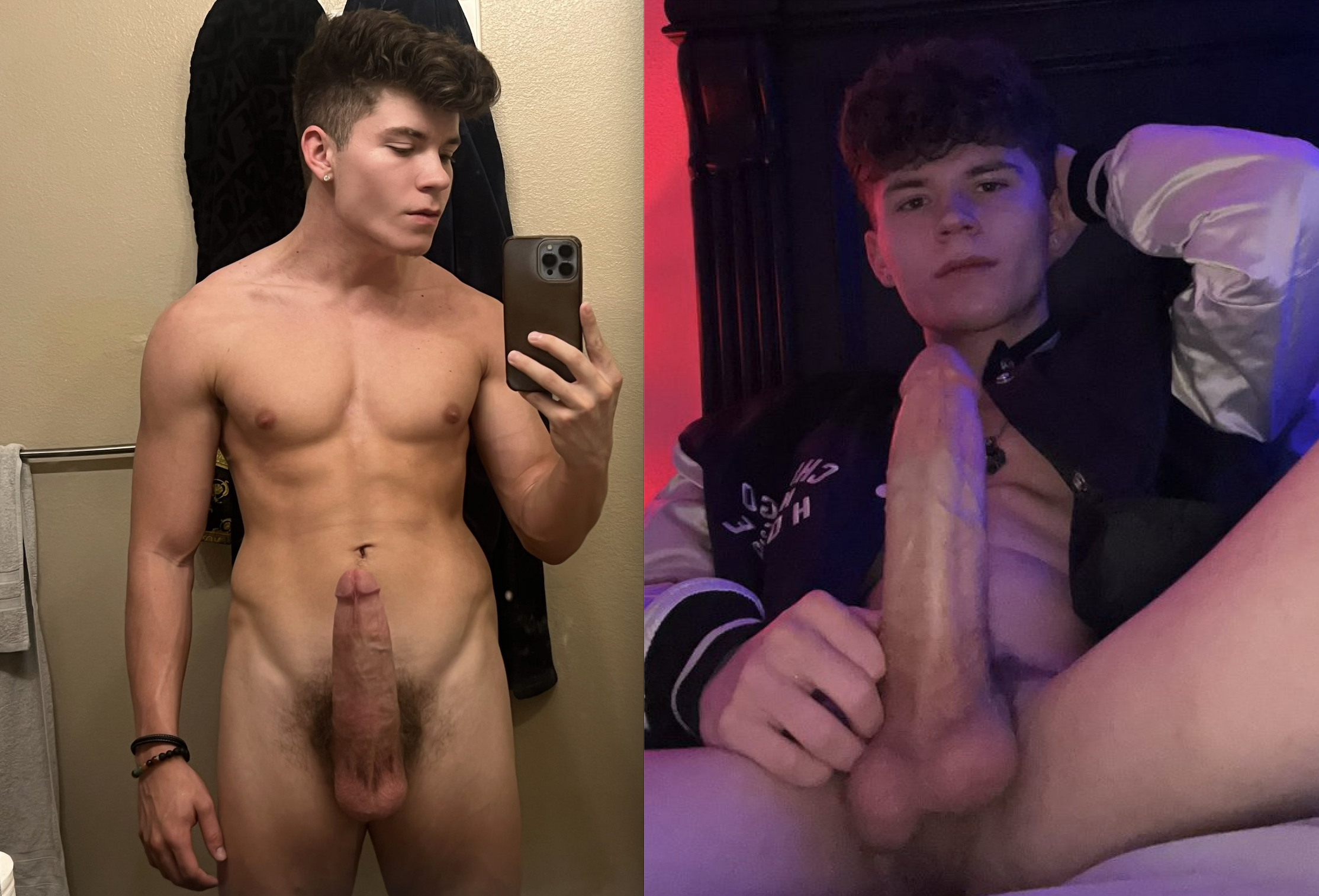 While it might appear that Drake Von has a fatter cock than his brother in the photos directly above, I don't think that's really the case. The super close-up angle and camera trick that Drake used in the pic above (left) can be a bit of an optical illusion. In reality, I do believe they're exactly the same size, as you can see in these two pics showing just the twins' cocks: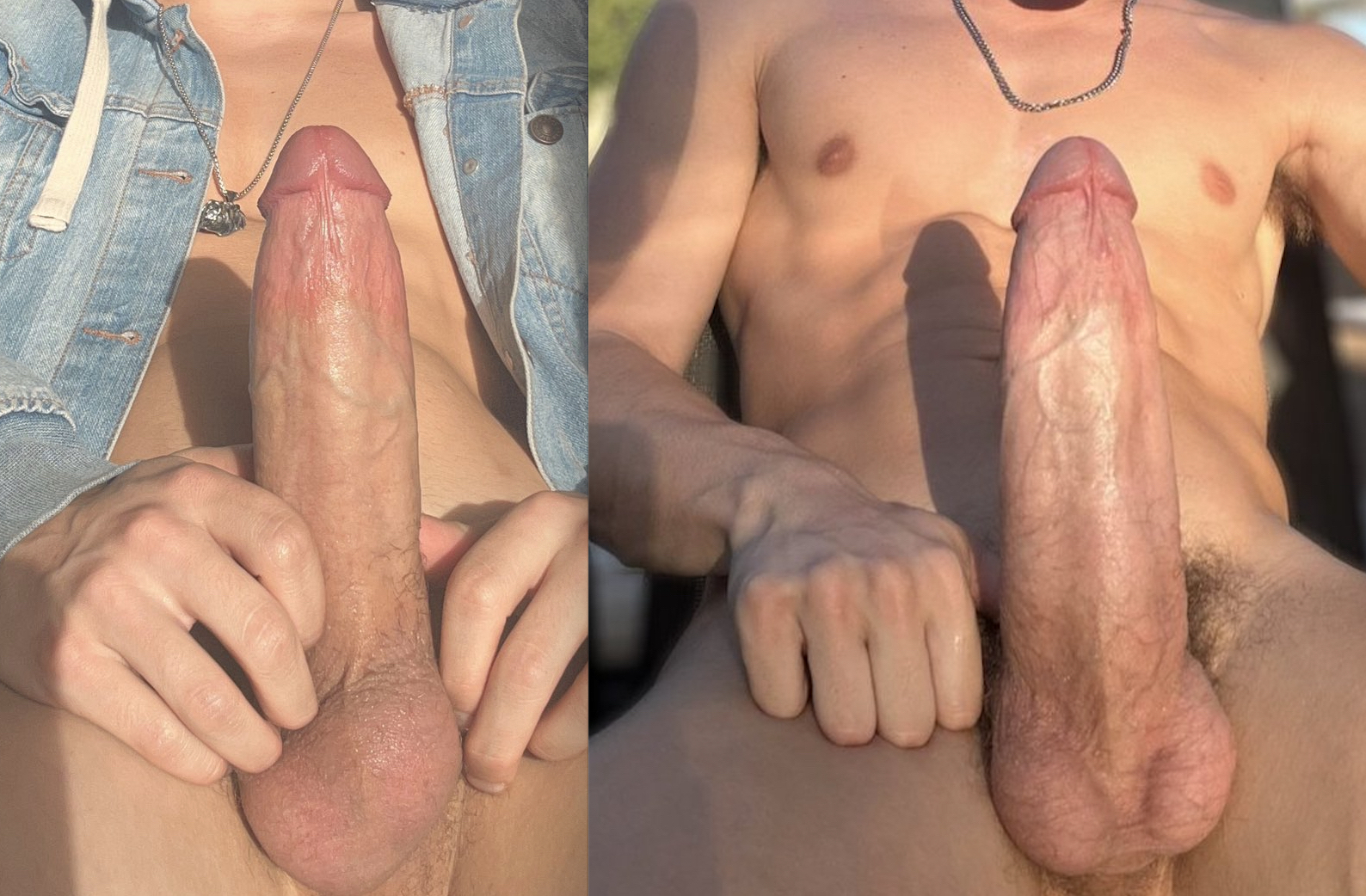 Just for fun, can you tell which one is Silas Brooks and which one is Drake Von in the two pics above?
What about in these two pics below?
If you guessed Silas on the left and Drake on the right, congrats, you know your twins' cocks.
Here below are the full images from the cropped cock pics above. Can you tell which one is Drake and which one is Silas?
Give up? OK. That's Silas Brooks on the left, while Drake Von is on the right.
Finally, here's one more:
?????
I'll leave it a mystery as to who's who in the above pics (and you can obviously view either of their Twitters to see where all these photos came from). If you already know the answer, then how about pondering this: By which horse-hung twin would you rather be plowed? And no, don't you dare say that you'd prefer to be DP'd by Silas Brooks and Drake Von at the same time, you freak! There's no way they'd ever do that (plus, I don't think it's even legal?).