[UPDATED] Webcam Model Jake Orion Defrauds Fans Who Paid For His Gay Sex Tapes With Vadim Black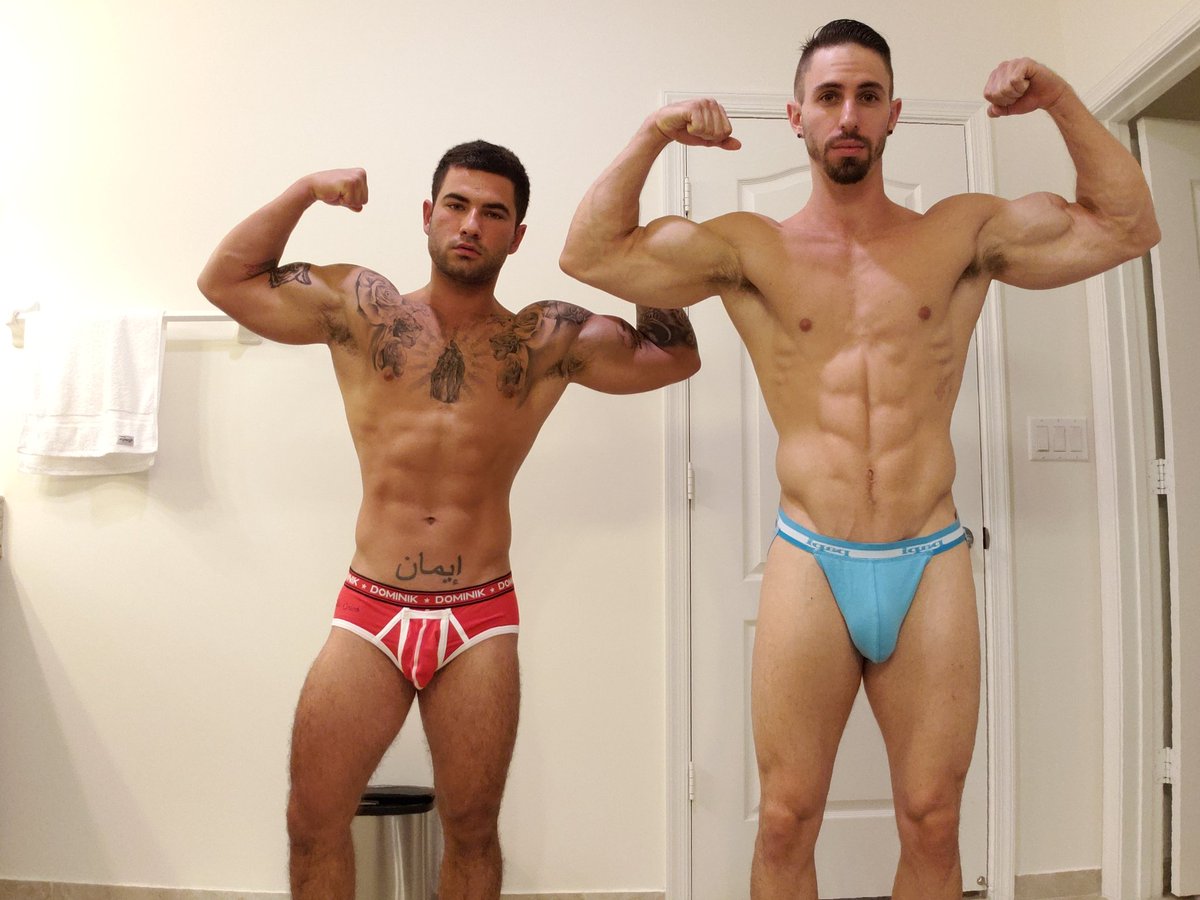 In what will be shocking news to absolutely no one, bigoted con artist Jake Orion—a former Randy Blue solo performer turned webcam model who once said that "transsexuals are deceiving," and also that he'd never perform in gay porn because he didn't want to "take a chance with AIDS"—has defrauded his fans by failing to deliver multiple homemade gay sex tapes that he sold via pre-order for $250. Orion had promised to send fans two different sex tapes—both of which were to have featured Orion fucking gay-for-pay porn star Vadim Black—in exchange for their pre-order payments to him, which he's been collecting on his website since December of last year.
After collecting payments from fans for months and relentlessly advertising the sex tapes via YouTube and Twitter, Orion has now announced that, surprise, those sex tapes with Vadim Black were never made, and they will never be sent to the people who paid for them. Here's Orion's video admitting that he's engaged in fraud, where he provides an almost laughable excuse: Because "pairing two straight guys had no intimacy" and because it "seemed like Vadim didn't enjoy doing it," the videos could not be made.
Orion removed the above video (which was originally published last month), but I saved a copy:
Orion is now claiming that he'll be "compensating" fans by giving them access to solo videos already published on his website, but that's obviously not what the fans paid for. If Orion wanted to truly "compensate" fans, he'd issue them full refunds, but that's obviously never going to happen.
Orion also says that he's going to "go out and find a gay individual" to film the sex tapes with, but we all know that's never going to happen either. Incredibly, Orion is keeping the scam running by still promising the gay sex tapes, and still taking people's pre-order payments on his website (which is still up and running, and still advertising the sex tapes with payment links to Orion's Venmo, CashApp, etc.). As you can see below, Orion has altered his pre-order page, changing "Jake Orion Topping Vadim Black" and "Vadim Black Topping Jake Orion" (as seen in the screenshot up above) so that it now just says "Jake Orion Topping" and "Jake Orion Bottoming":
Is there anyone on Earth stupid enough to still send him money?
As some will recall, Orion's bait-and-switch scheme has been going on for several months, and he's been conducting the scam via his website and all of his social media accounts, telling fans that prices of the phony videos will "double" after they're filmed and released, thus manipulating people into paying up front (for Vadim Black videos that were never made, and now for videos with "other men" that will presumably never be made):
Because Jake Orion was (and still is) taking money for a product that he had no intention, in my view, of ever providing, it's possible that this could be considered wire fraud, a felony punishable by up to 30 years in prison. If any defrauded Jake Orion fans want to find out if they can pursue him legally, they should contact their local FBI office.
UPDATE:
Perhaps he's afraid of facing criminal charges, or perhaps he's only continuing the scam to try and defraud more fans, but less than a day after this article was published, Jake Orion has now announced that he'll be filming the sex tapes with Vadim Black after all. This is a complete reversal from the announcement he made three weeks ago, when he told people that the videos would not be filmed.
Orion this afternoon: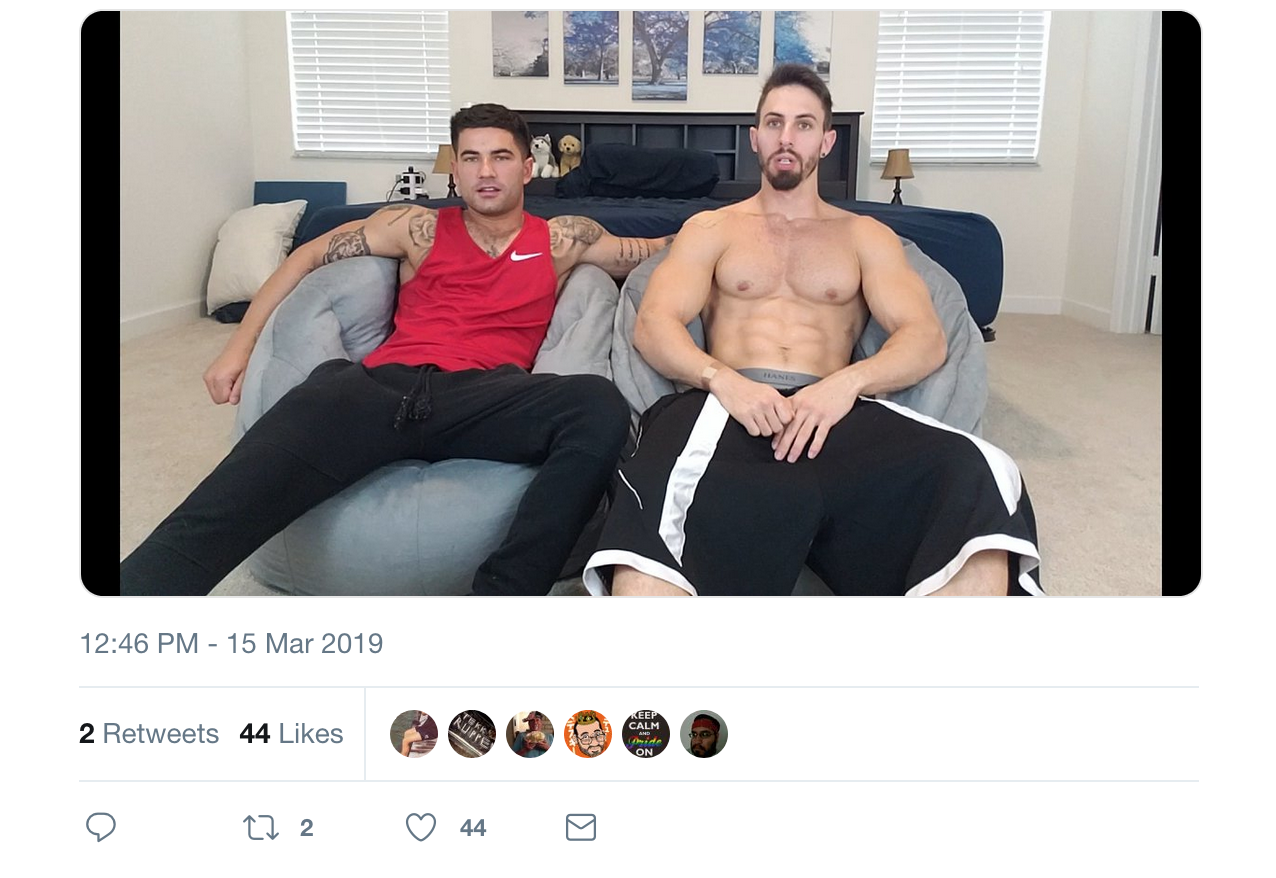 He also recorded a video announcement, claiming that Vadim Black has been invited over to film the sex tapes, and they'll be distributed to people "ASAP":
If Orion does actually film himself in two videos topping and bottoming with Vadim Black, and he sends those videos to paying fans, he won't have to worry about facing criminal charges for defrauding people. Obviously, there is absolutely no reason to believe that the videos will actually be filmed, and it's highly likely that he's just continuing the scam. If he does film the sex tapes, I'm guessing the sex will be fake, the footage won't show penetration, the videos will be 45 seconds long, or there will be some other issue making the videos incomplete or worthless. This post will be updated when and if Orion sends out the sex tapes.