WATCH: Gay Porn Star Kevin Falk Stars In Taylor Swift's Music Video For "Delicate"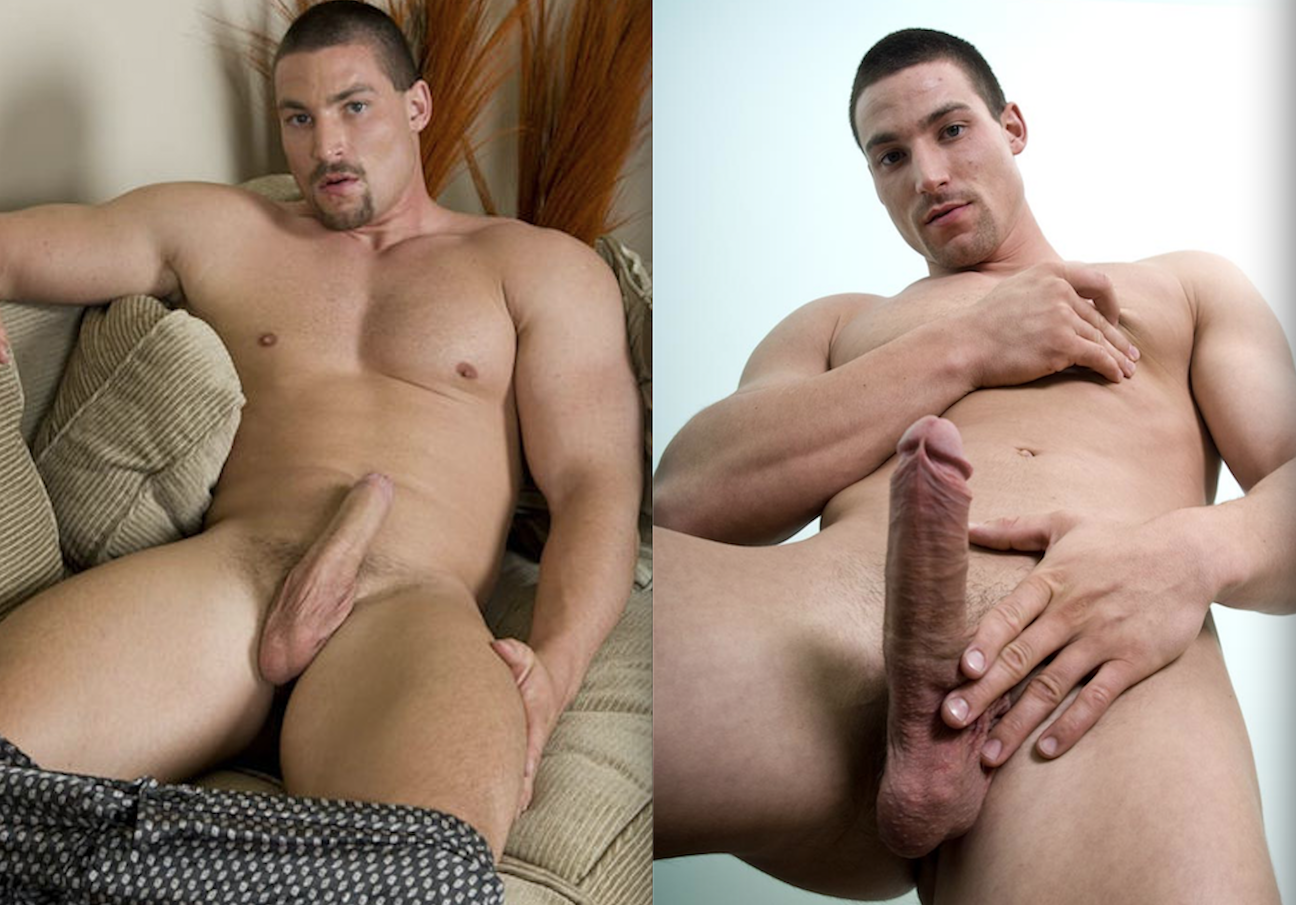 Kevin Falk's massive muscles, massive ass, and massive cock made him one of the best gay porn stars of the last decade, and he showed off all his fucking skills as a versatile performer at multiple gay porn studios, including Randy Blue (as seen above). Today, Kevin Falk is showing off his performance skills in a different way, as he stars alongside Taylor Swift in her new music video for the song "Delicate." Unfortunately, his "Delicate" character is wearing dark glasses and a suit, so we don't get to see his handsome face (or his big cock) in Taylor's video: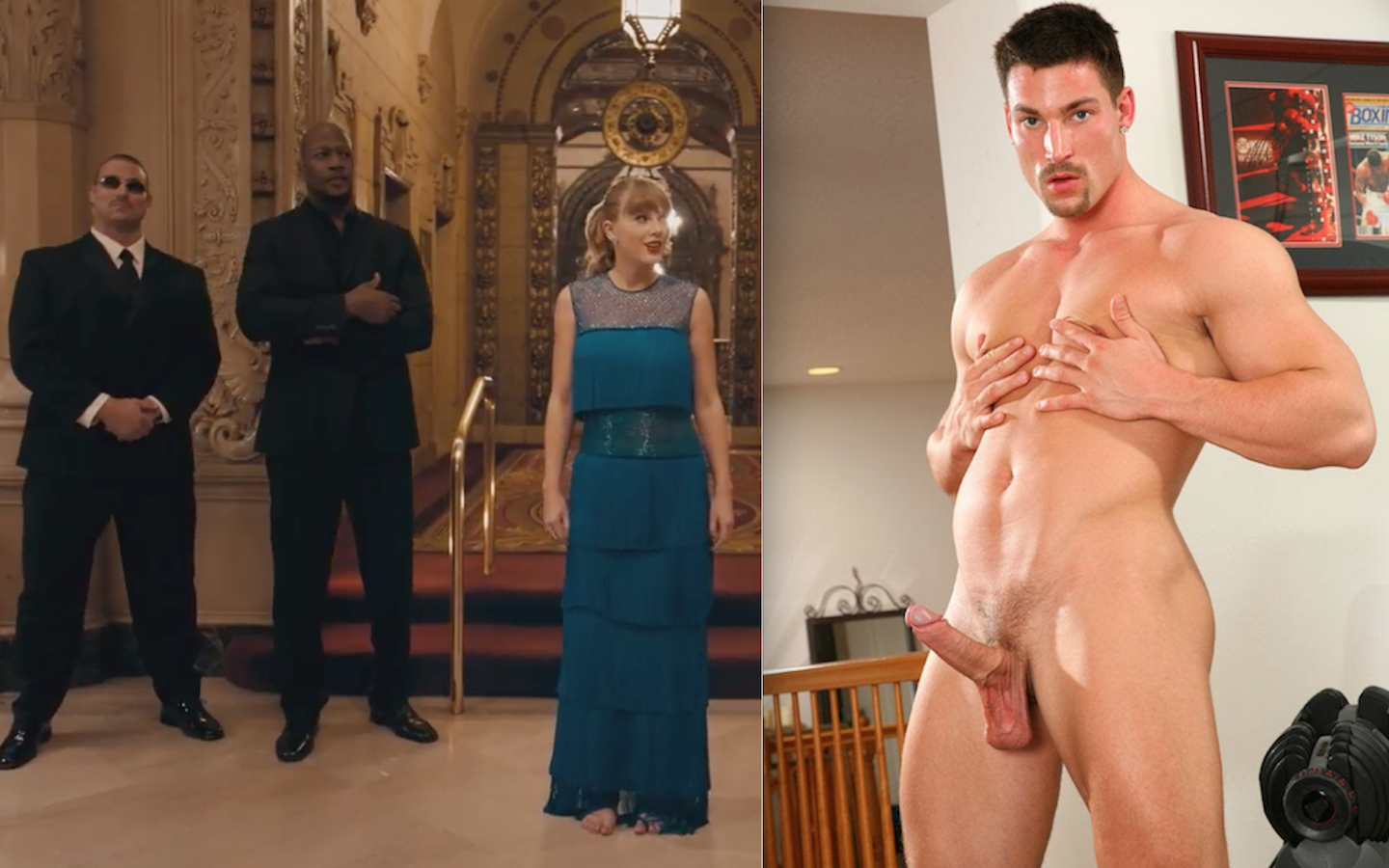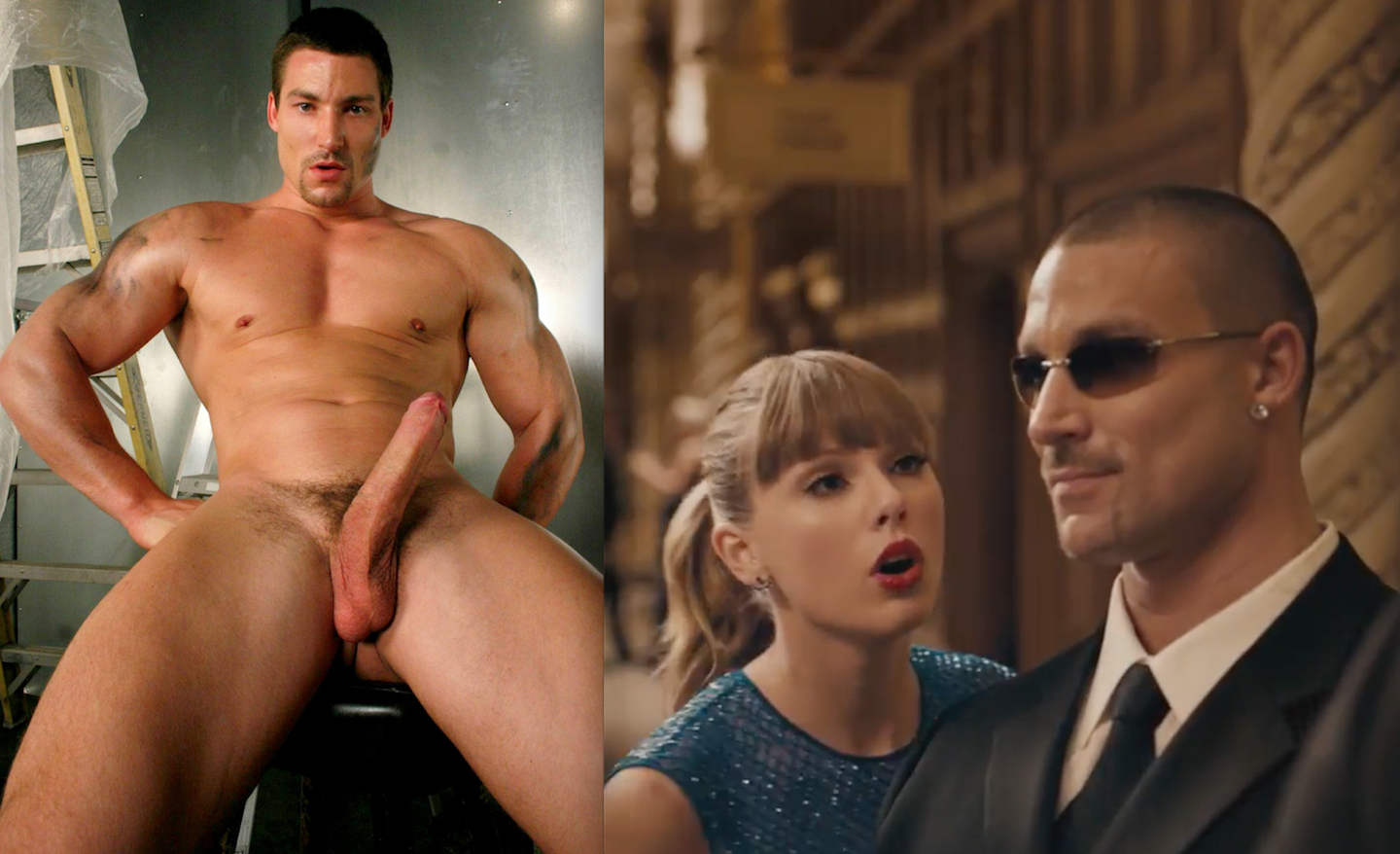 In the clip (watch below), Kevin Falk plays a bodyguard assigned to protect Taylor Swift, and if that bodyguard character feels familiar, that's because Kevin was a real-life bodyguard who protected singer Nicki Minaj on the VMAs red carpet back in 2014: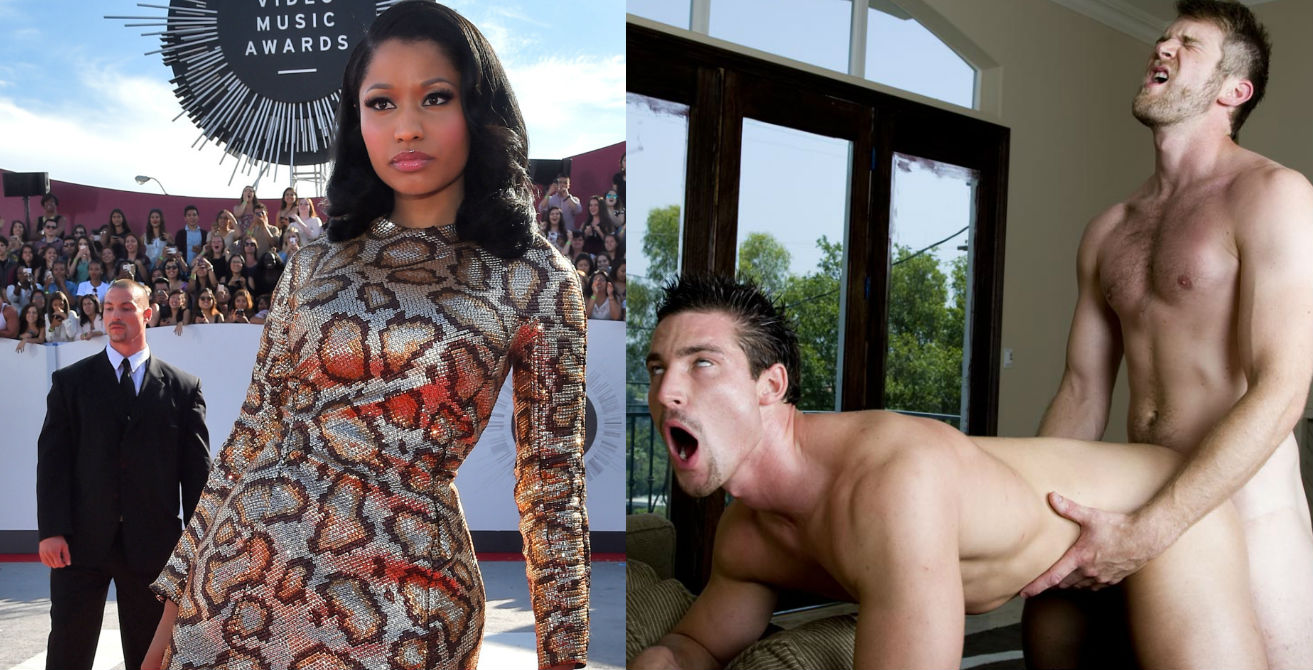 One year ago, Kevin Falk was set to appear as a contestant on a game show airing on GSN, but his episode was mysteriously pulled from the network's schedule at the last minute, and it never actually aired. His work with Taylor Swift is obviously much more impressive than a game show, and it's great that he landed such a high profile role.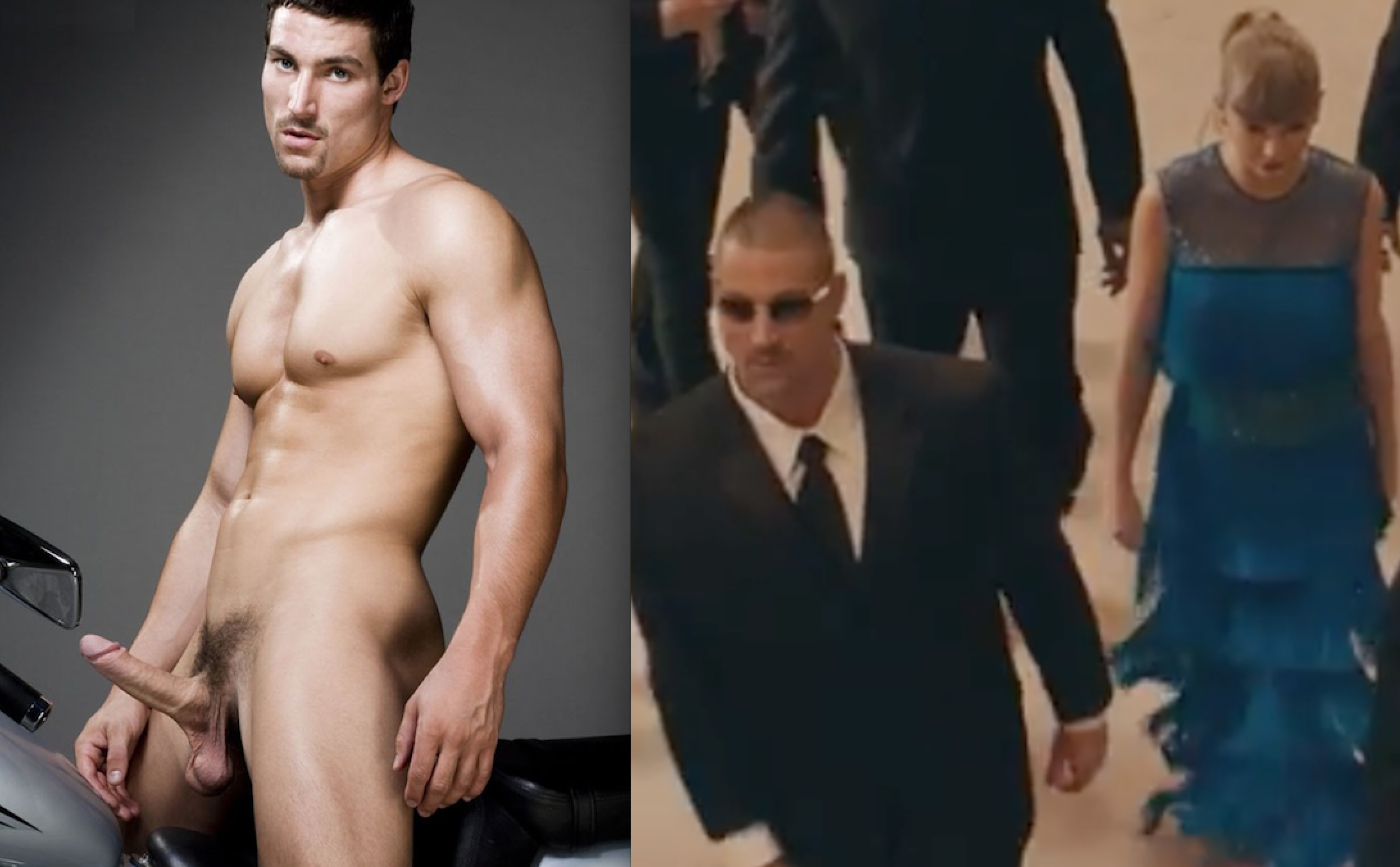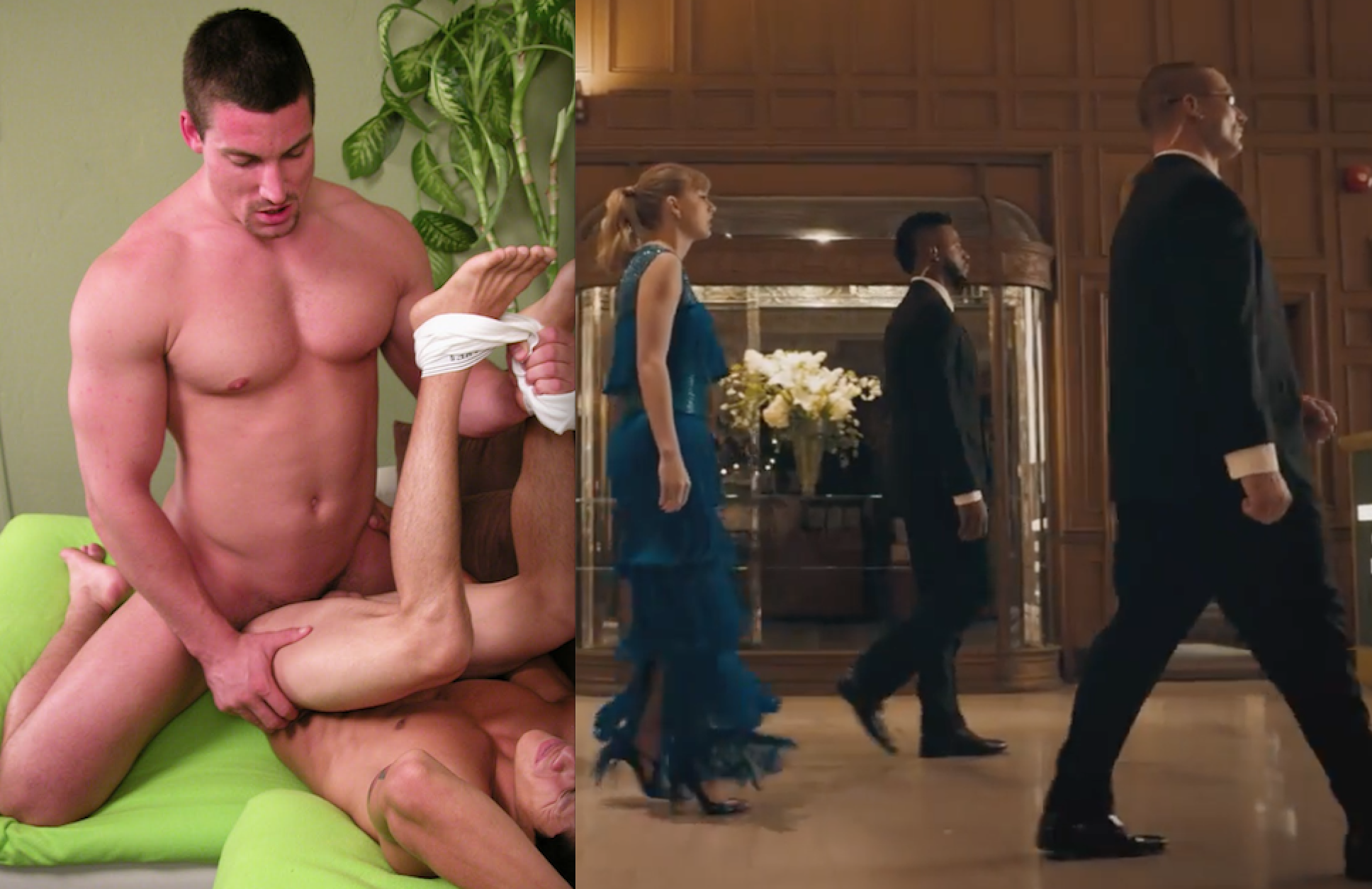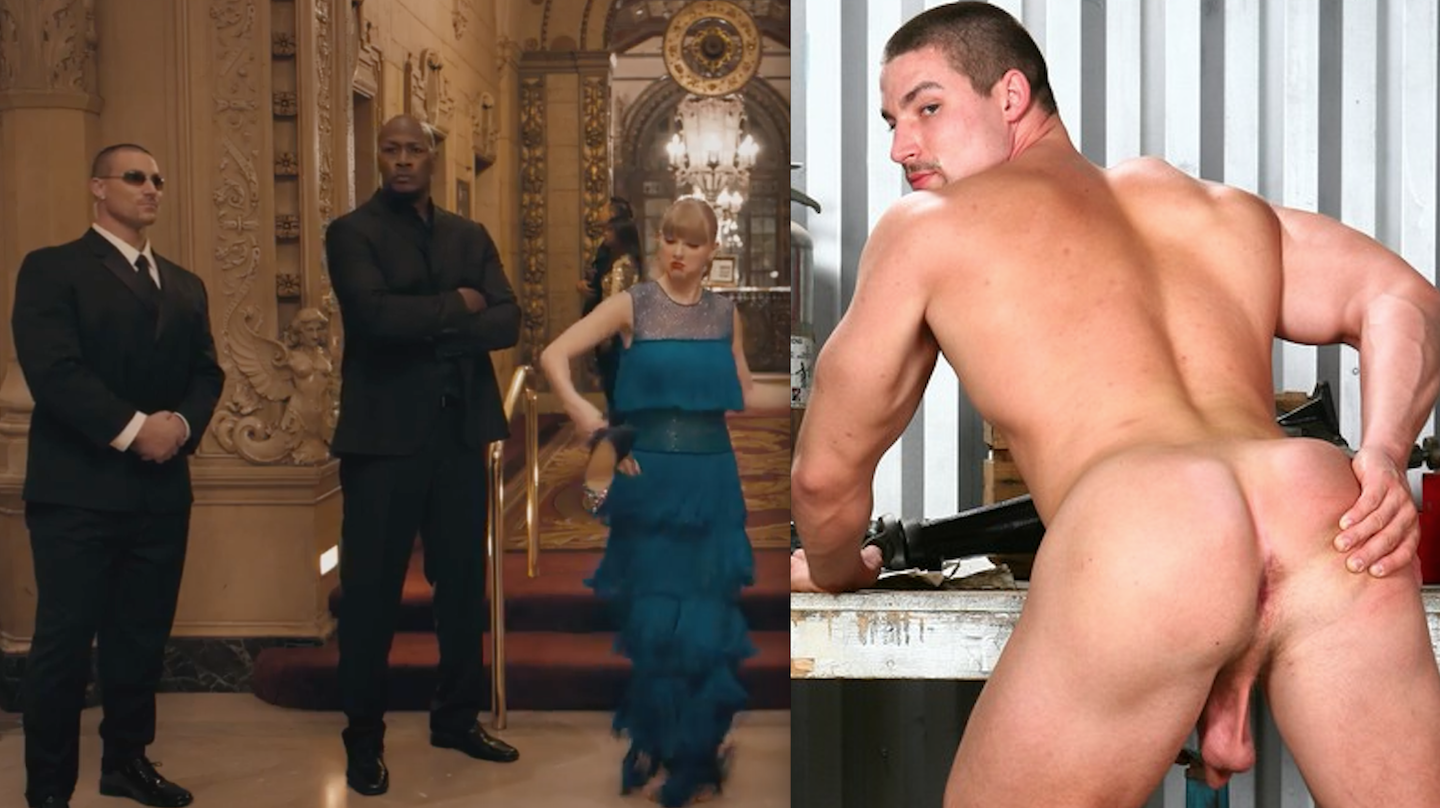 Gay porn stars have often appeared as extras in music videos (performer Justin Brody was in a music video with Troye Sivan earlier this year), but not since the late Wilfried Knight appeared in Madonna's clip for "Sorry" has a gay porn star made an appearance with this big of a pop star. My only complaint is that Kevin remains fully clothed in this clip. Maybe Taytay can have him at least be shirtless in her next video?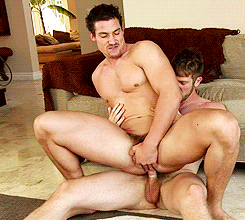 Fun coincidence: One of Kevin Falk's best gay porn scenes on Randy Blue was with Colby Keller (as seen above), who made news when he announced that he was voting for Donald Trump back in 2016. Similarly, Taylor Swift is rumored to have voted for Donald Trump, too!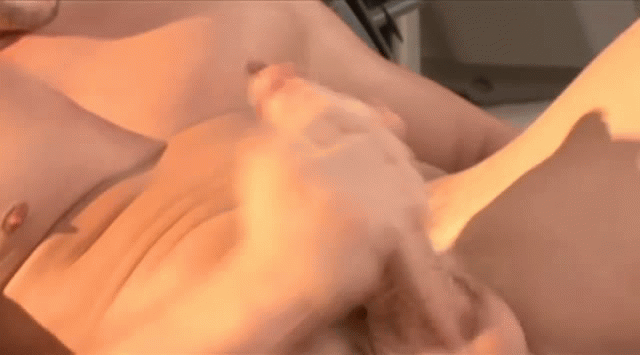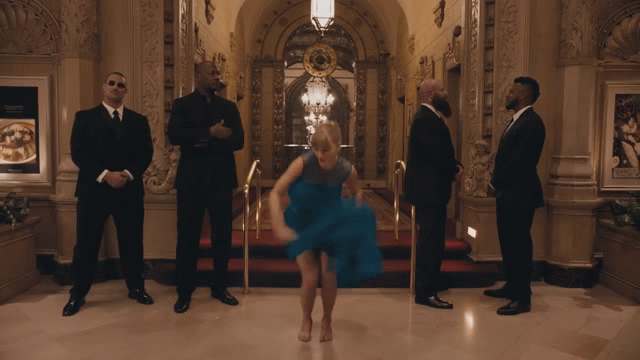 Here's the clip for Taylor Swift's "Delicate." Kevin Falk appears multiple times up until about 1:30, so there's no need to continue watching beyond that point.