Oh God, It's The Return Of Cody Cummings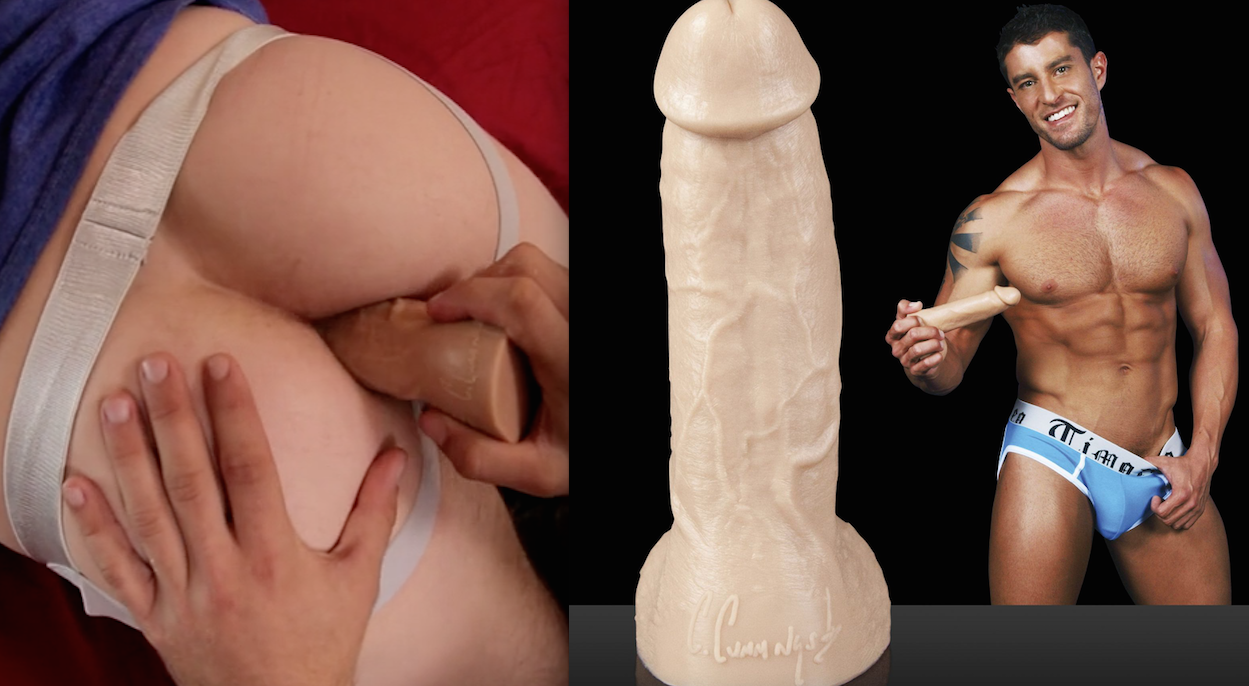 Well, not really.
NextDoorStudios may have fired human beef jerky stick Cody Cummings (twice!), but that doesn't mean they had to throw away his sex toys. Today, the ghost of Cody Cummings lives on—inside of Tom Faulk's big bubble butt: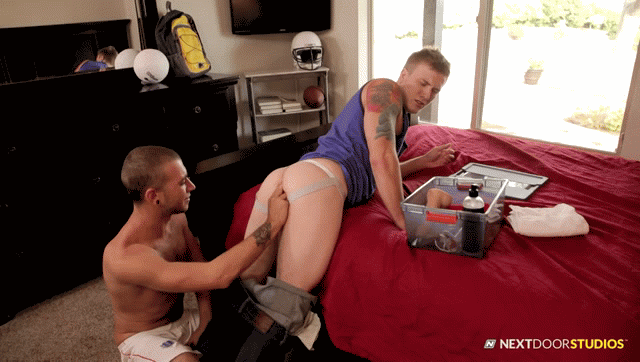 The "Cody Cummings" Fleshjack dildos were molded directly from Cody Cummings' cock, and since the name "Cody Cummings" legally belongs to NextDoor, the studio can obviously use the dildos however they see fit. And today, they felt it was a good idea to stick one of those big dildos up Tom Faulk's butt. I agree, this was a very good idea:
If the sex toys aren't kinky enough for you, Tom Faulk and Alex Greene play step brothers in this scene, entitled "Brotherly Playtime." Nutjob Nica and Men.com aren't the only ones willing to portray family members fucking.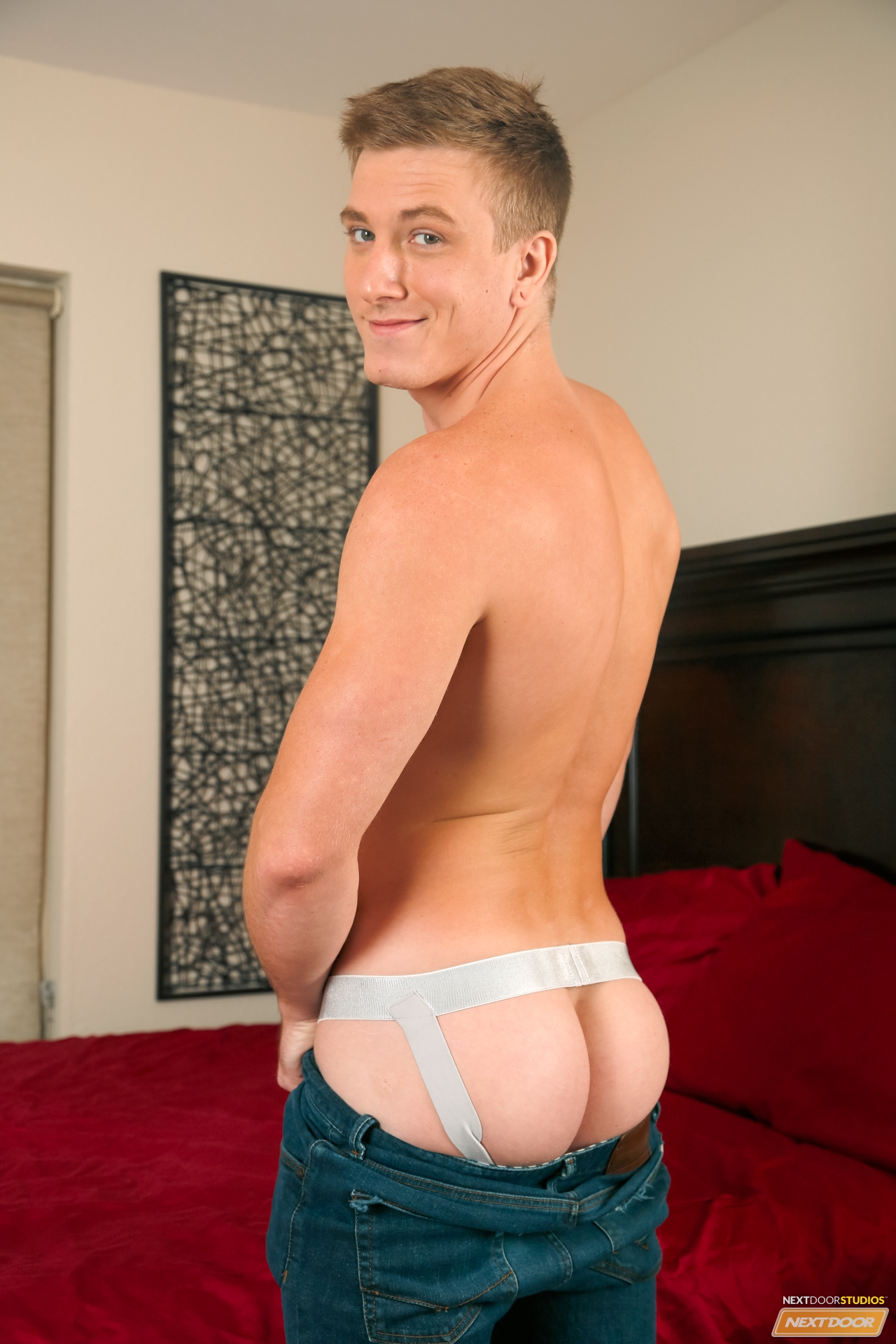 Tom Faulk looks good with short hair, but don't you miss his long stoner hair? I do. The good news is, his butt is bigger than ever! It looks great getting fucked with multiple dildos and, eventually, Alex Greene's long cock.
Of course, not every gay porn scene is perfect.
Whoops: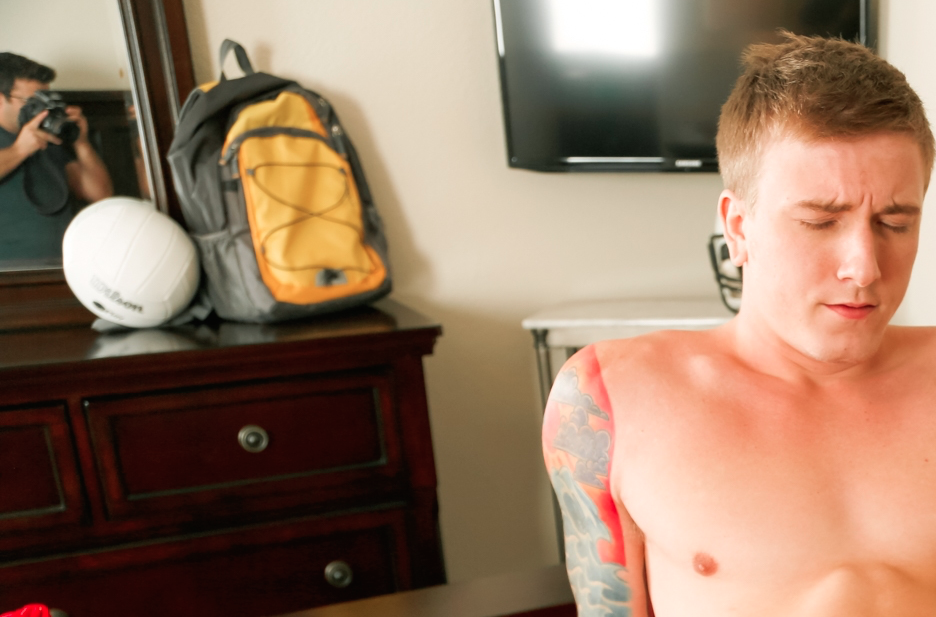 Hope this photographer doesn't mind being part of the scene. At least he's not a baby.
Trailer (watch full scene here):
[
NextDoorBuddies: Alex Greene Fucks Tom Faulk
]