Wesley Woods: Jerking Off To Colby Keller Indirectly Supports His Trump Vote
Earlier this month, gay porn star Wesley Woods wrote an open letter calling out Colby Keller and his vote for Trump (not to mention Keller's ongoing failed attempts to "explain" that vote, which have only made things worse for him). Now, Woods is speaking out to IntoMore's Kevin O'Keeffe (below) to provide further insights, and to clarify that his letter comes after Colby Keller's ideas, not Colby Keller the person.
Also, Woods reveals the backstory on one of his letter's most popular lines ("your orgasm is not neutral") and reiterates a point that has to make gay porn studios nervous about hiring Colby Keller: Jerking off to Colby Keller is indirectly supporting his ideas, his politics, and his vote for Trump. Via IntoMore:
Colby Keller is next scheduled to appear in Raging Stallion's upcoming Trapped, directed by Chi Chi LaRue and Steve Cruz, and Raging Stallion has put him on the box cover: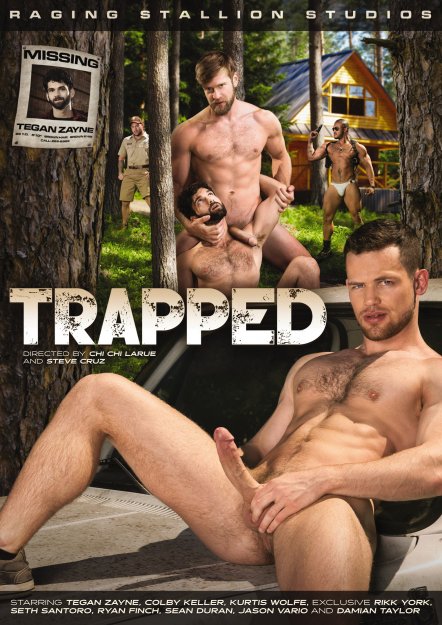 Trapped was filmed in July, and co-star Tegan Zayne made light of the Keller outrage by tweeting photos of Keller eating his ass. It'll be interesting to see how (if at all?) Raging Stallion promotes Keller in the upcoming feature given public perception of him, the fallout over his vote, and Wesley Woods' high profile, well-received open letter. CockyBoys and Men have released Colby Keller scenes of their own over the last few months, and viewer response to those scenes has been overwhelmingly negative.