Corbin Colby, Aiden Garica, Logan Cross, And Donald Trump Supporter Brad Chase Have A Bareback Train Fuck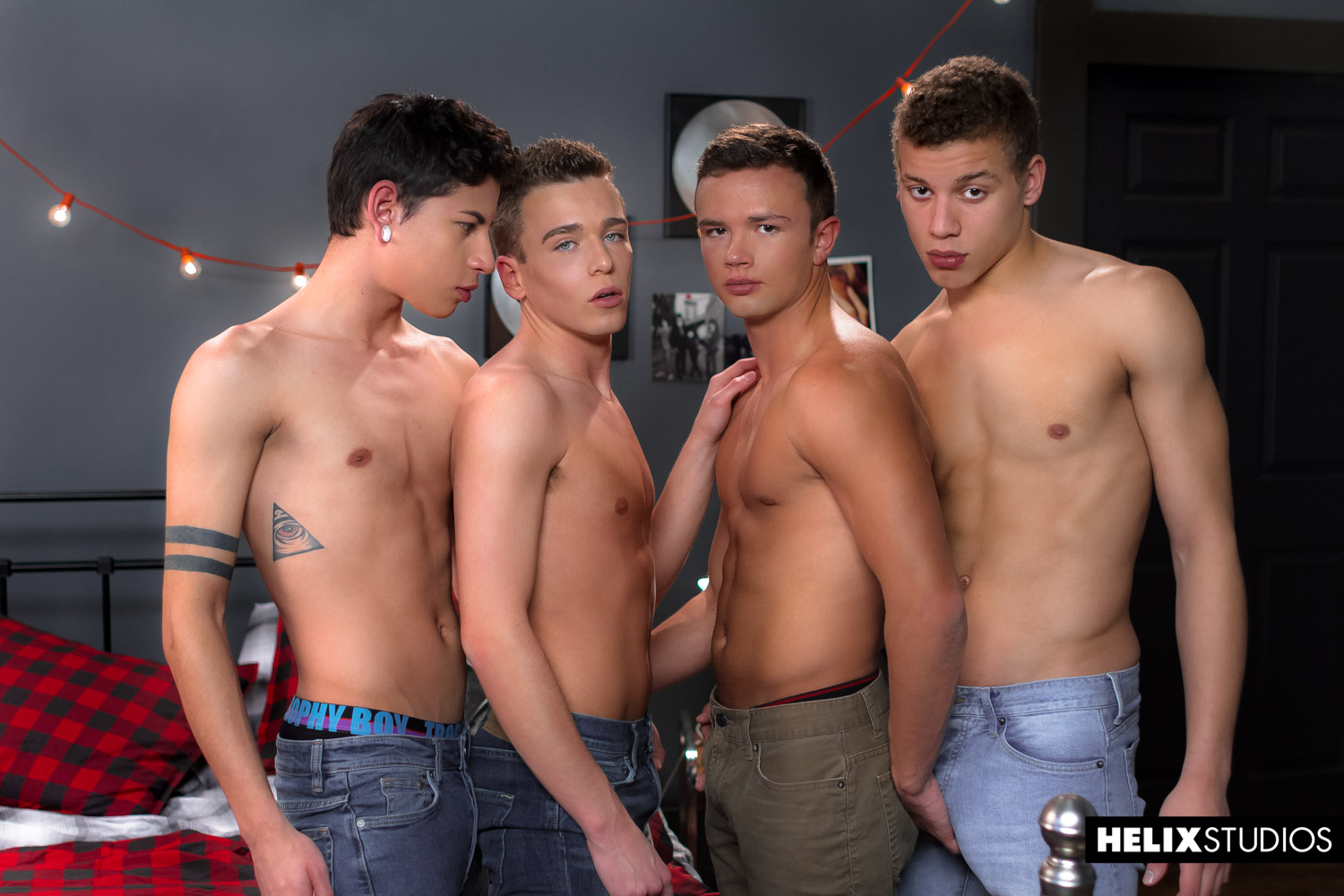 Helix proves once again today that they're among the leaders in expertly-shot group sex scenes, and fans of fourgies or any of the models in this update won't be disappointed. Like the "Breathe" five-way a few weeks ago, everything is well done here, and the cast features fan favorites Corbin Colby, Logan Cross, and Aiden Garcia. It also features Brad Chase.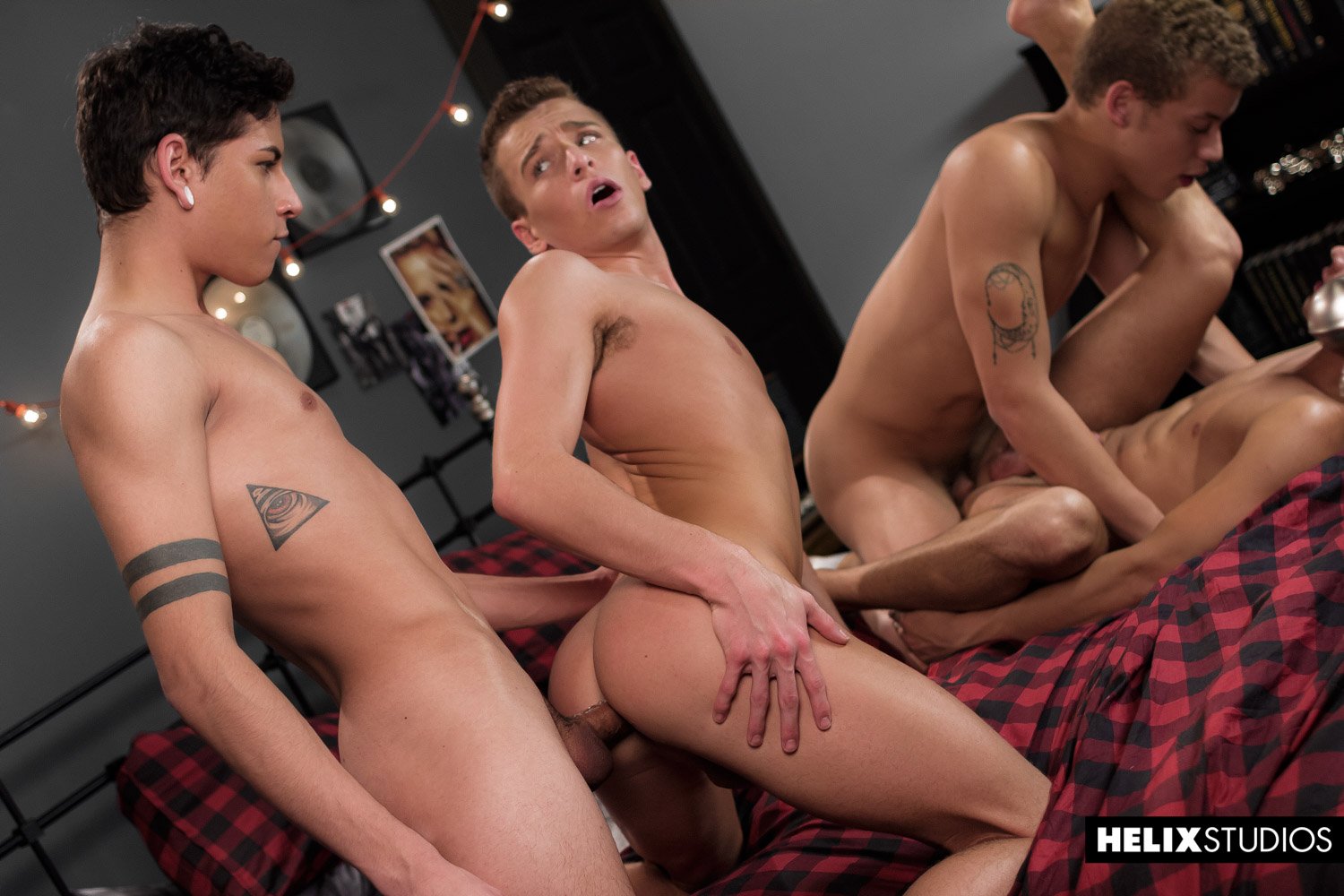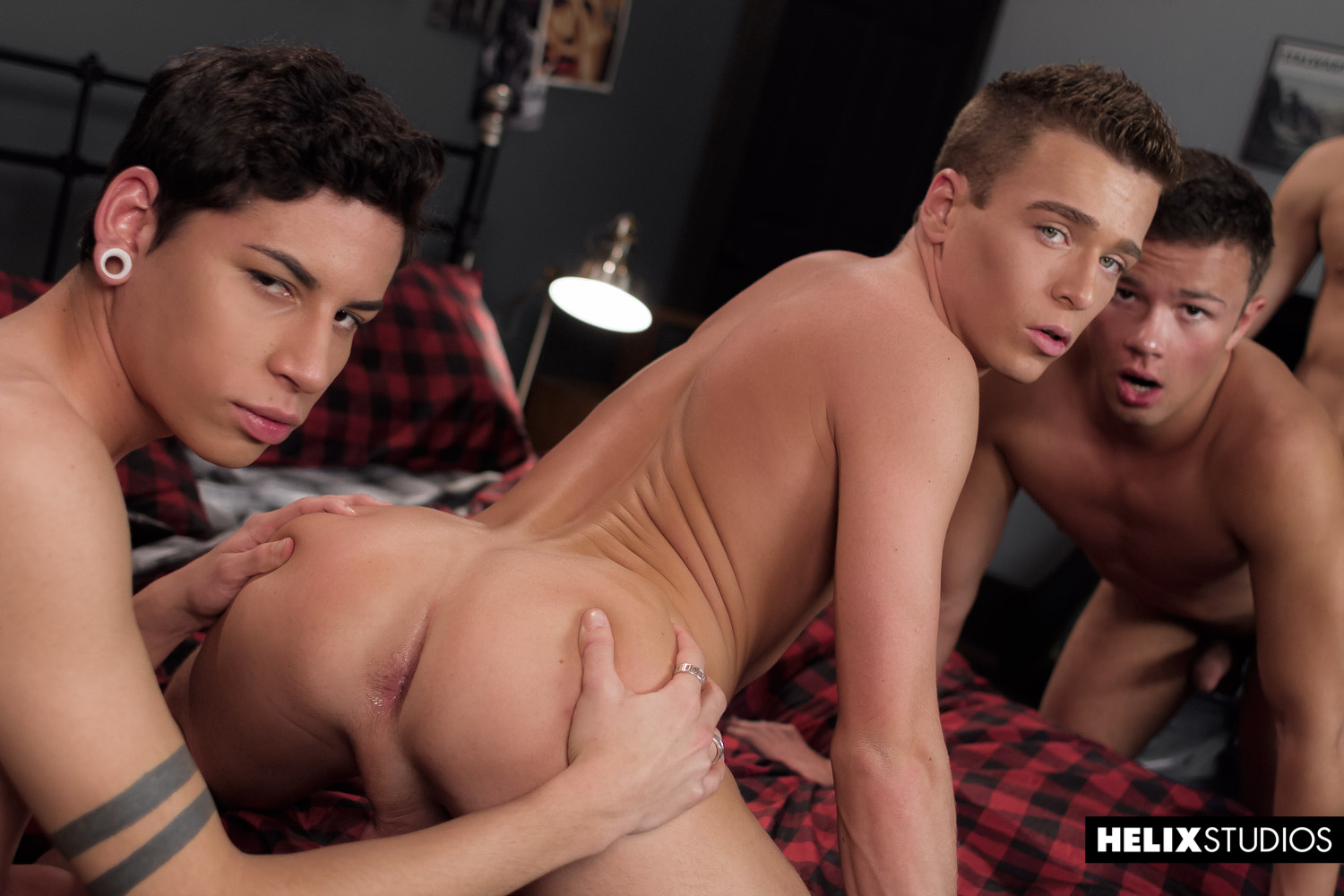 This has to be one of the last (if not the very last?) scenes from Brad Chase, who famously retired after coming out in support of Donald Trump and his Muslim ban, threatening to sue Str8UpGayPorn and its commenters for discussing his support of Trump, and having his Twitter account suspended. Brad Chase's idiocy aside, this is a great way for him to go out, if it is his last scene.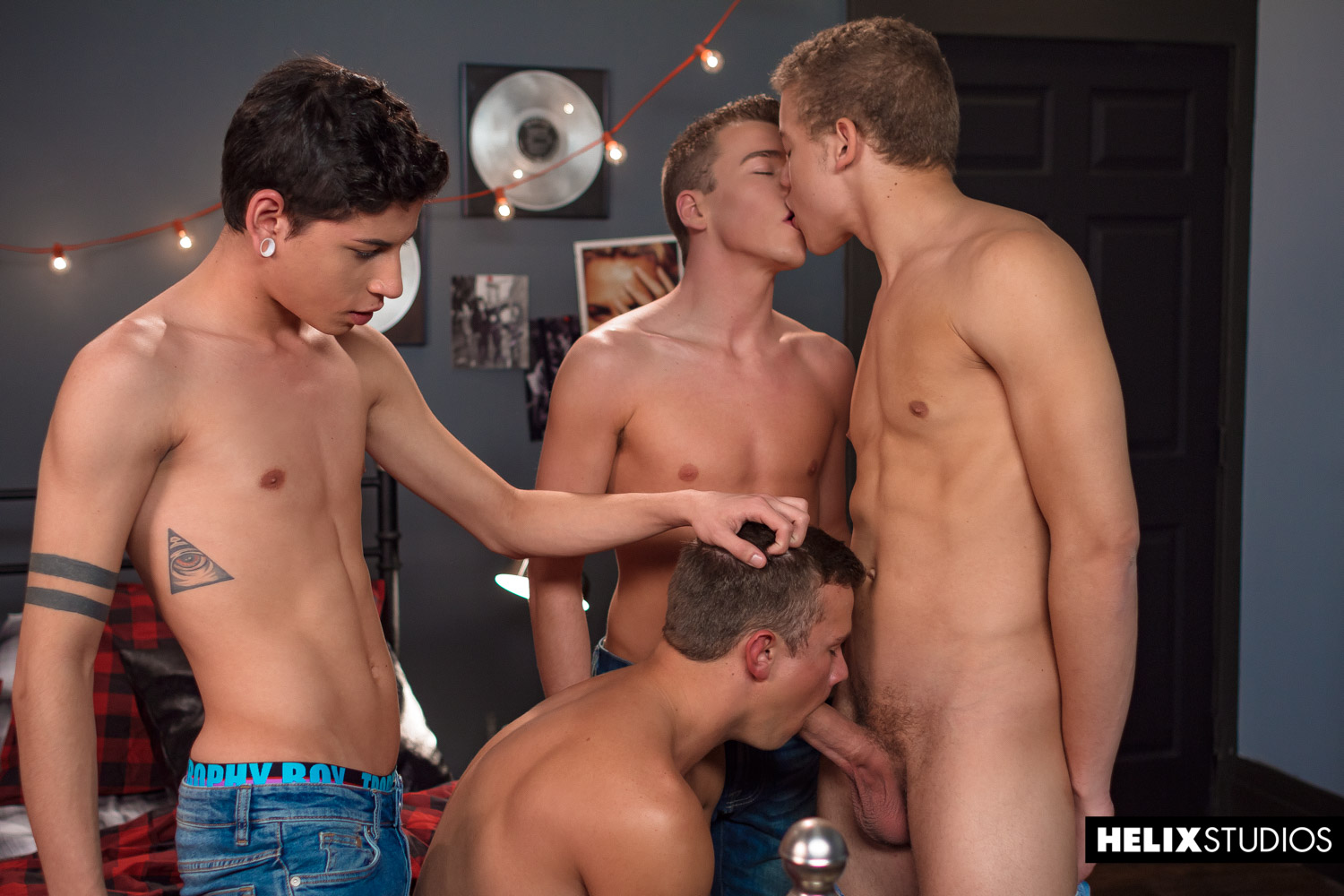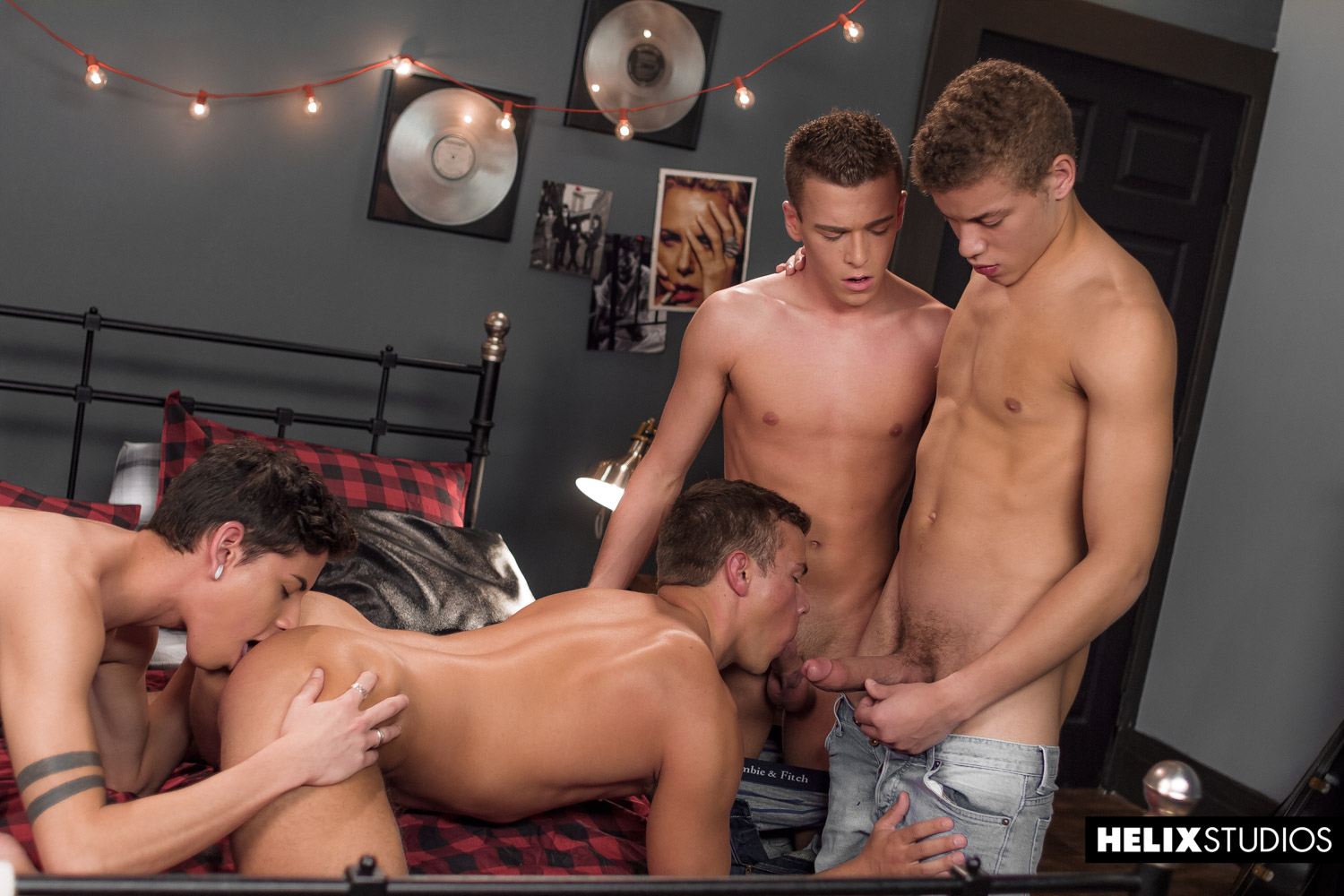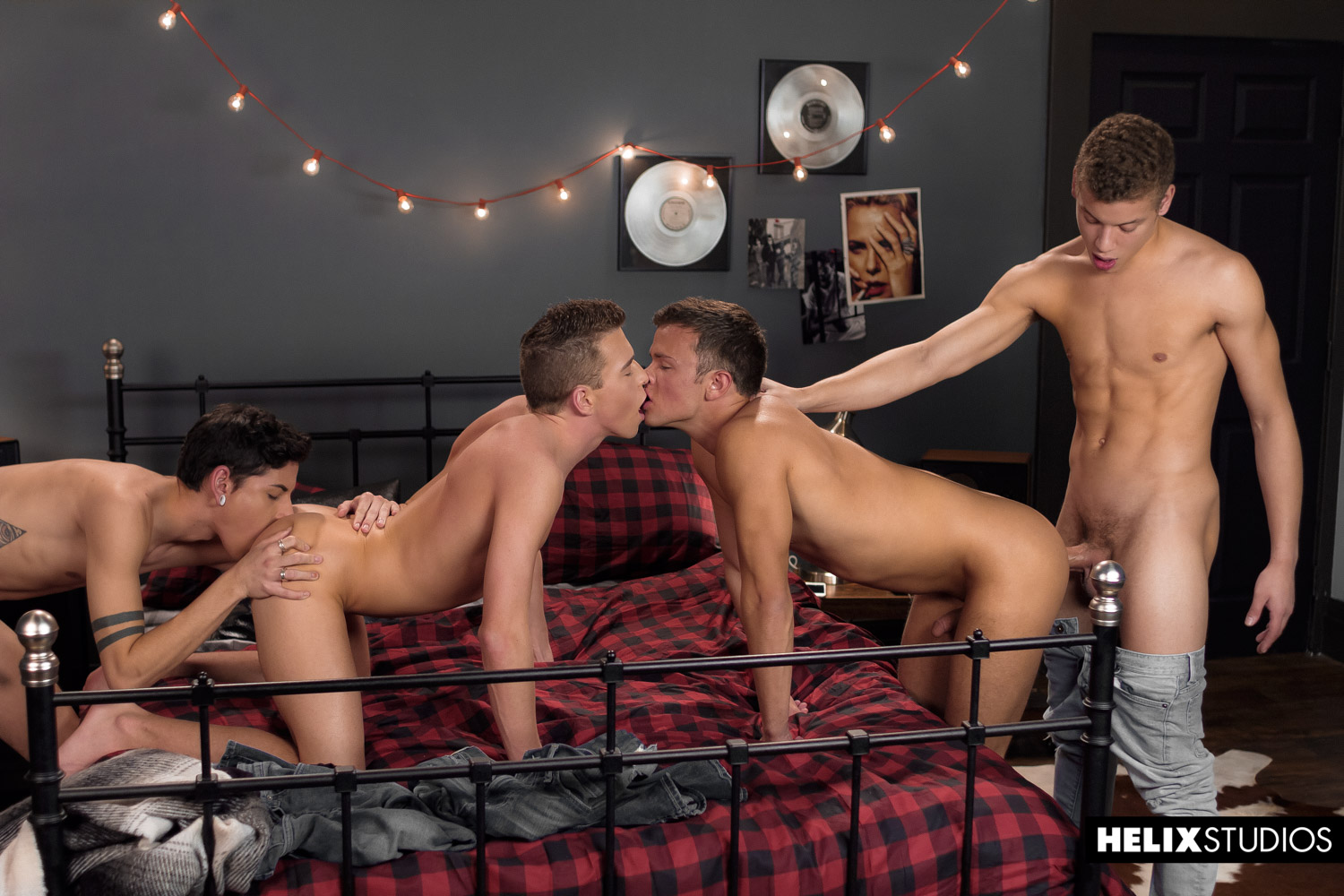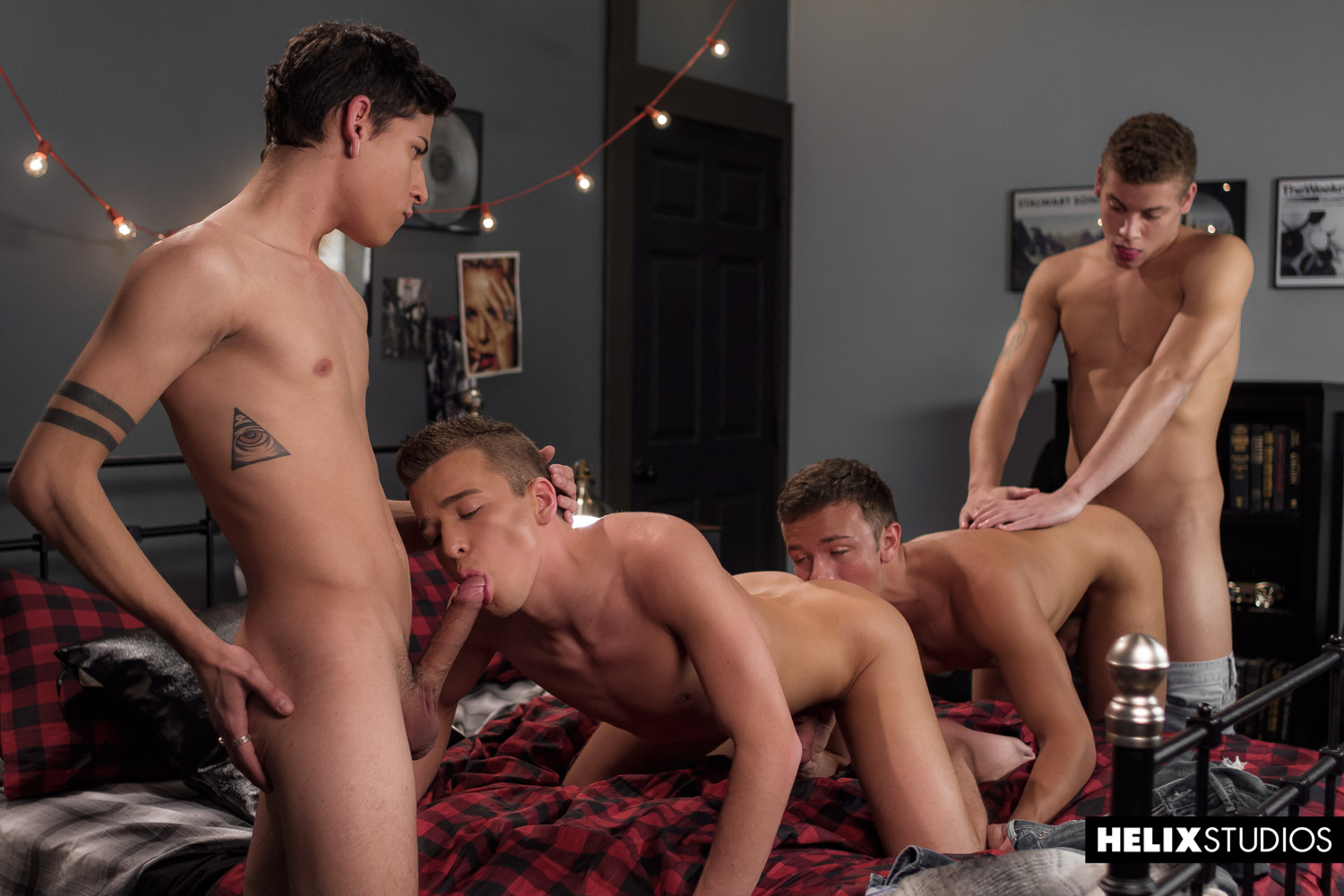 Highlights of this bareback fourgy include the perfection of Logan Cross's bubble butt, Aiden Garcia's ridiculously large cock, and the train fucking.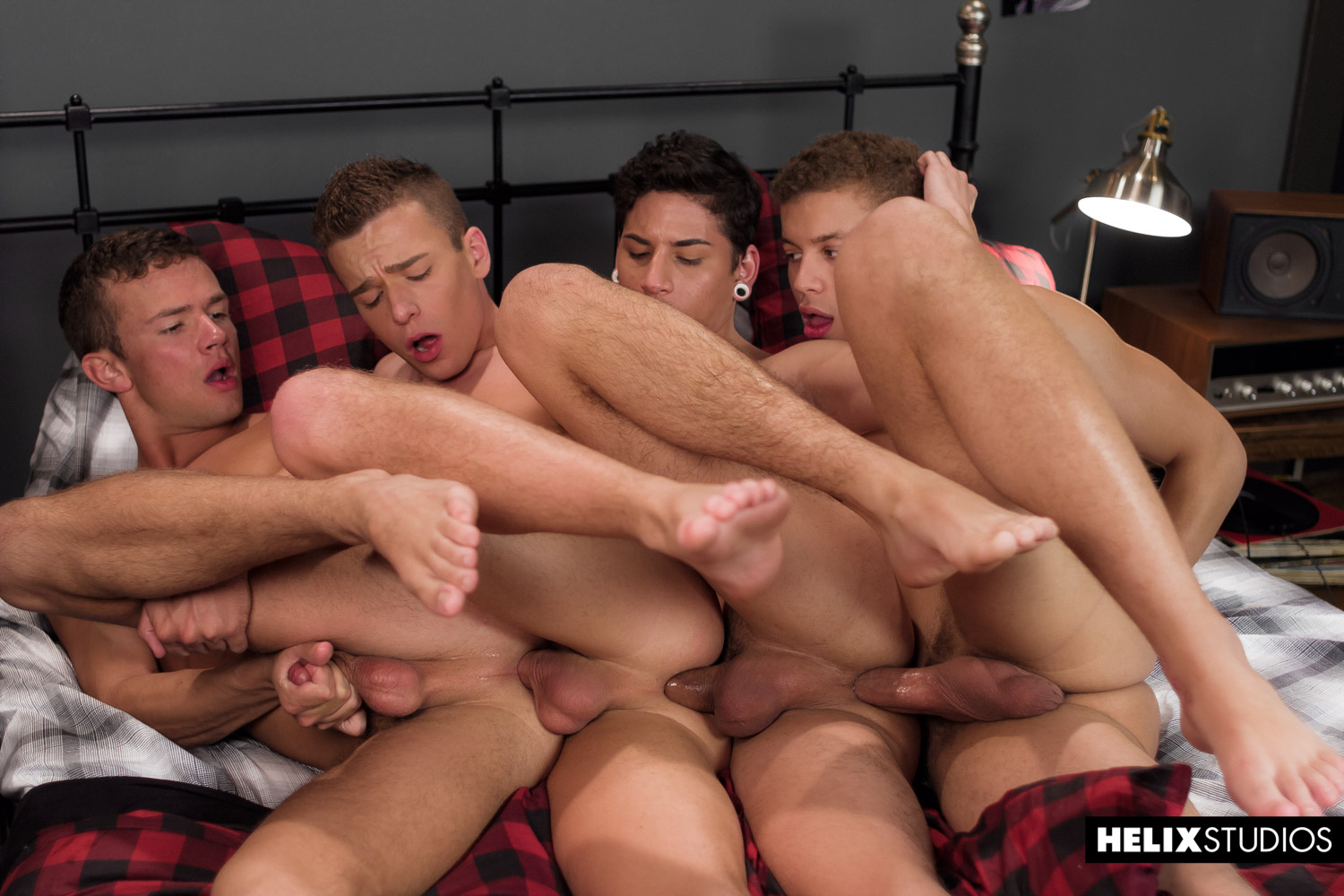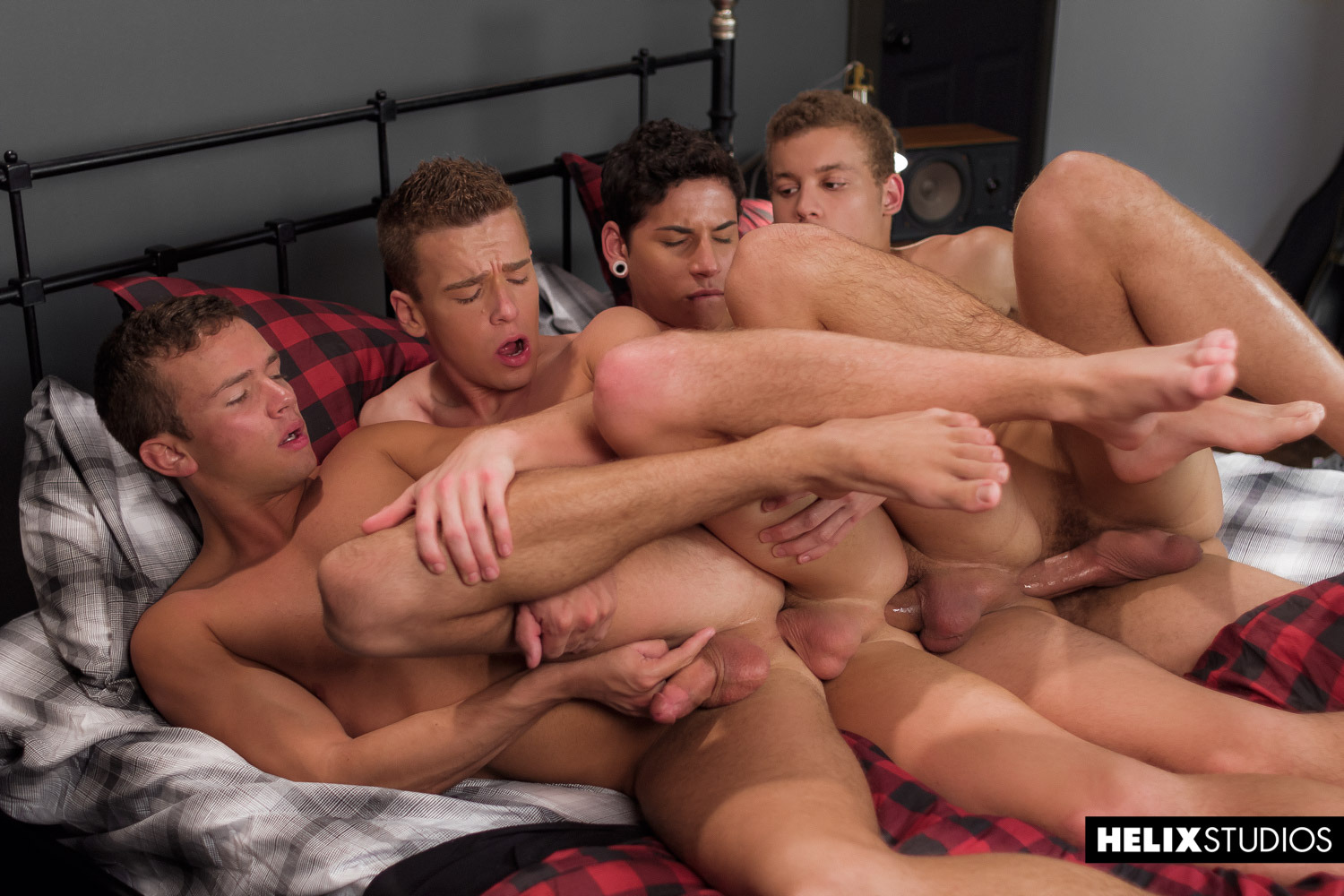 Obviously, the biggest highlight of all: Every single inch of Corbin Colby, from head to toe.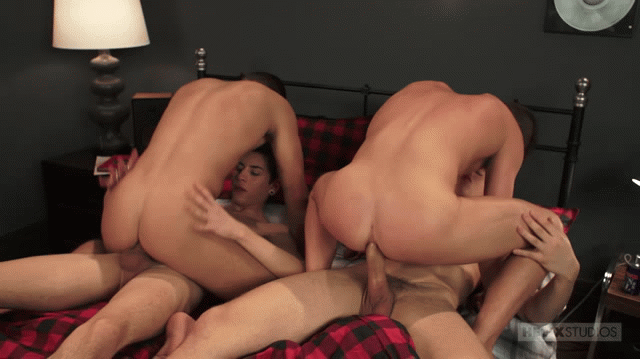 Only complaint is how bad of a bottom Brad Chase is. That's him (above) on the right riding Corbin, and he barely slides half-way down Corbin's cock. Compared to Logan on his left (bouncing balls-deep onto the equally hung Aiden), Brad's an amateur.
But do try to make it to the end, when Logan Cross takes all the facials:
Trailer (watch full scene here):
[
Helix: Corbin Colby, Logan Cross, Aiden Garcia, And Brad Chase Fuck Bareback
]