Surprise! Big Brother 15's David Girton Becomes Gay Porn Star For Treasure Island Media

Remember David Girton? In what has to be the biggest "WTF" moment of 2014, the airhead surfer who was the very first evicted houseguest from Big Brother 15 is now an airhead gay porn star for none other than Treasure Island Media, the gay porn studio known for deliberately infecting models with HIV, cutting performers with knives and using the blood for anal lubricant, and hosting amateur videos of nude men shooting up crystal meth. Not even the sick racists and depraved homophobes from David's season of BB can compete with all that.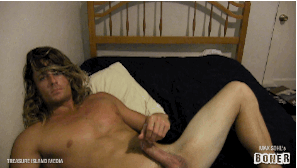 David Girton's Treasure Island porn is just a solo, so he hasn't gone "full blown gay" yet. But, give him time. He'll need the money eventually…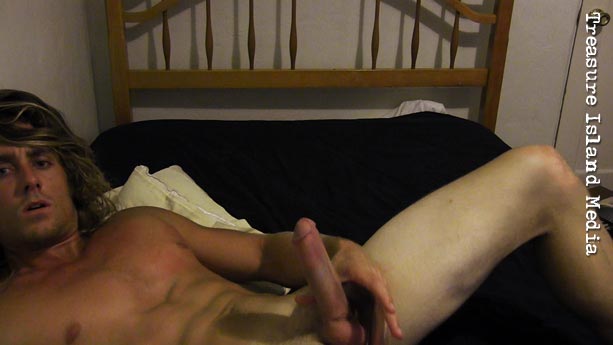 David Girton is actually the second former Big Brother star to do a Treasure Island movie, following in the cummy footsteps of season 10 contestant Steven Daigle.
David Girton's been posting cock shots and videos via Twitter for months, so I guess this was the next logical step.
What can David Girton do to top this?
Maybe for his next scene, David can let Dayton O'Connor carve the words "JULIE CHEN" into his chest?