Retired Gay Porn Star Dolf Dietrich: Billy Santoro Dupes Twinks And Drugs People To Produce Porn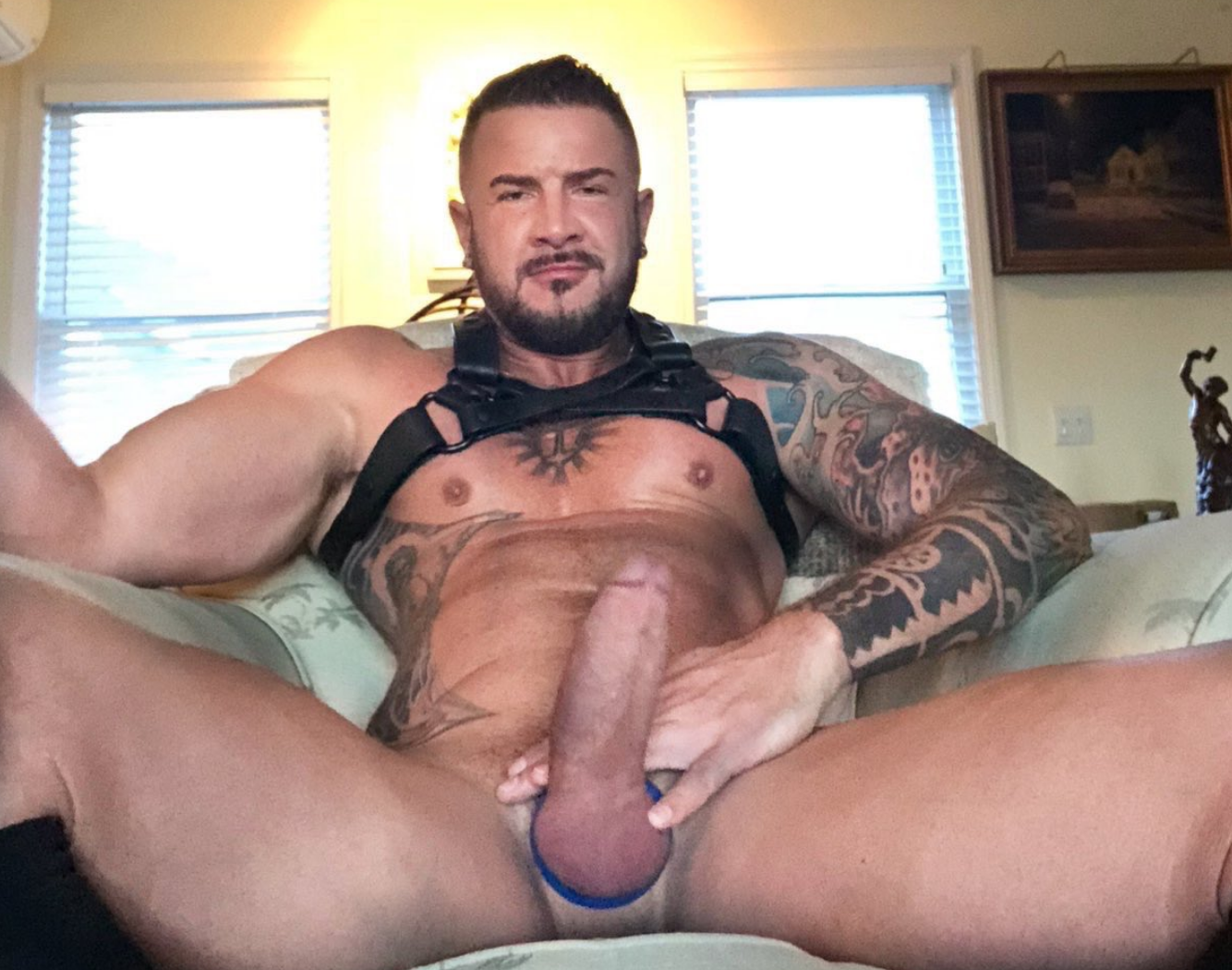 Gay porn star Dolf Dietrich might be retiring from gay porn, but at least he's going out with a bang. The 48-year-old performer—who is known for his big cock as much as he is known for fighting with people on social media—is spending his last few days as a gay porn star (apparently, he's "officially" retiring later this week) dragging his enemies on Twitter. It all started with this video message about bullying, in which Dietrich tagged Trump-supporting racist clown and producer of cell phone sex tapes "BigC":
Please be aware I will find a way to stay here to promote and help with depression and anxiety to the best of my abilities. As long as there are bullies like @bigcmen around (greatest social media hits include trolling performers w depression to commit suicide) I'll be here 4 u. pic.twitter.com/hHKf35Pb5u

— Dolf Dietrich (@DolfDietrich) July 5, 2019
Following that video, Dolf Dietrich proceeded to respond to fans and followers about some of his other gay porn rivals, including Trump-supporting right wing lunatic Sergeant Miles and fat-shaming former gay porn star Billy Santoro, who's been accused multiple times of violently assaulting his husband, as well as selling sex tapes of people without their consent. Dietrich claims that Billy Santoro has been "relying on duping twinks and drugging people to produce his porn," and he also told one fan that Santoro's crimes are "a matter of police record, if you're that interested you can Google it." While I might not agree with (let alone believe) everything Dolf Dietrich says, these are still very serious allegations against Billy Santoro (much like the well-documented ones made by his husband, Seth Santoro), so if there are any alleged victims out there, hopefully they've received help. Here are Dietrich's tweets calling out Sergeant Miles and Billy Santoro: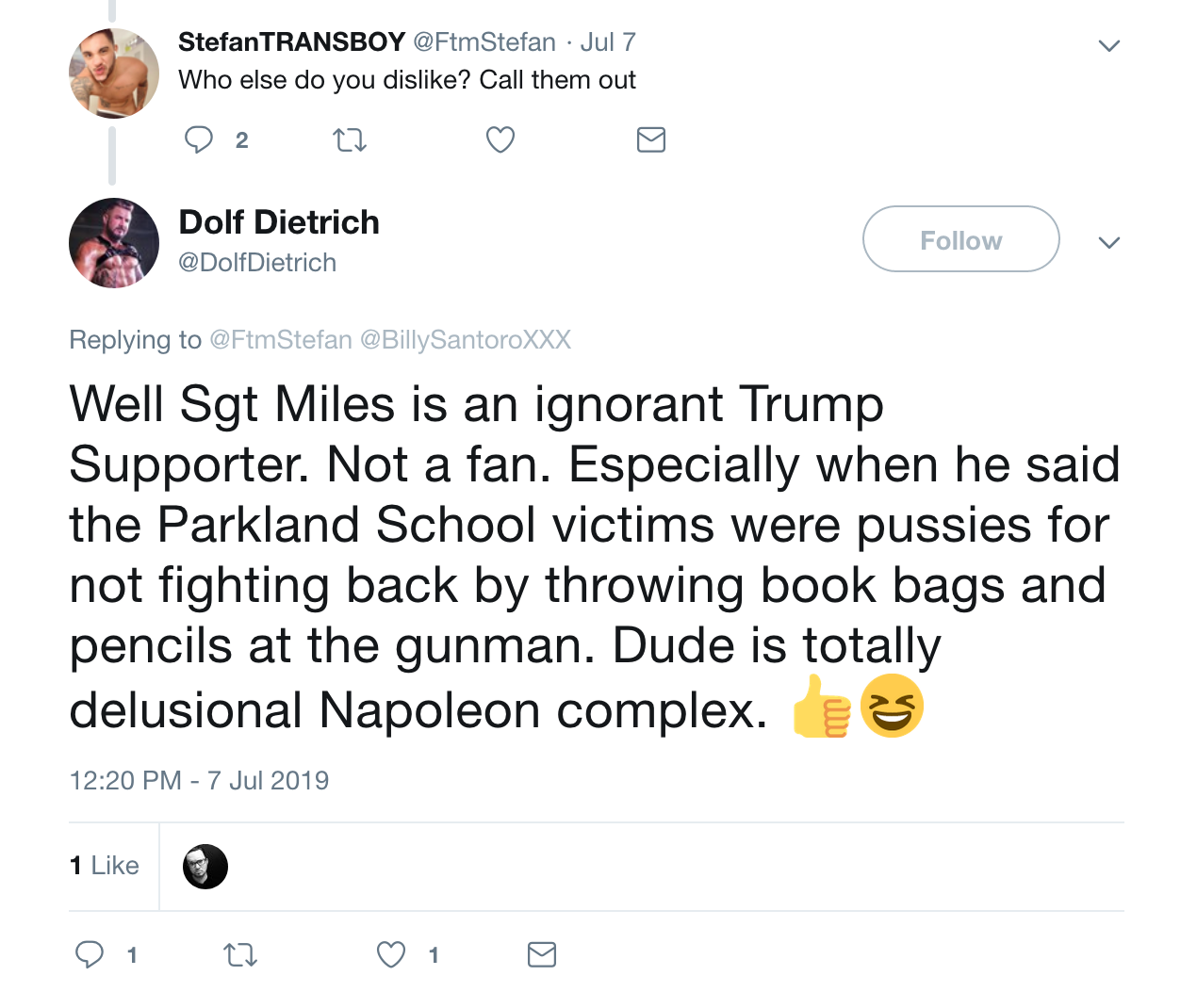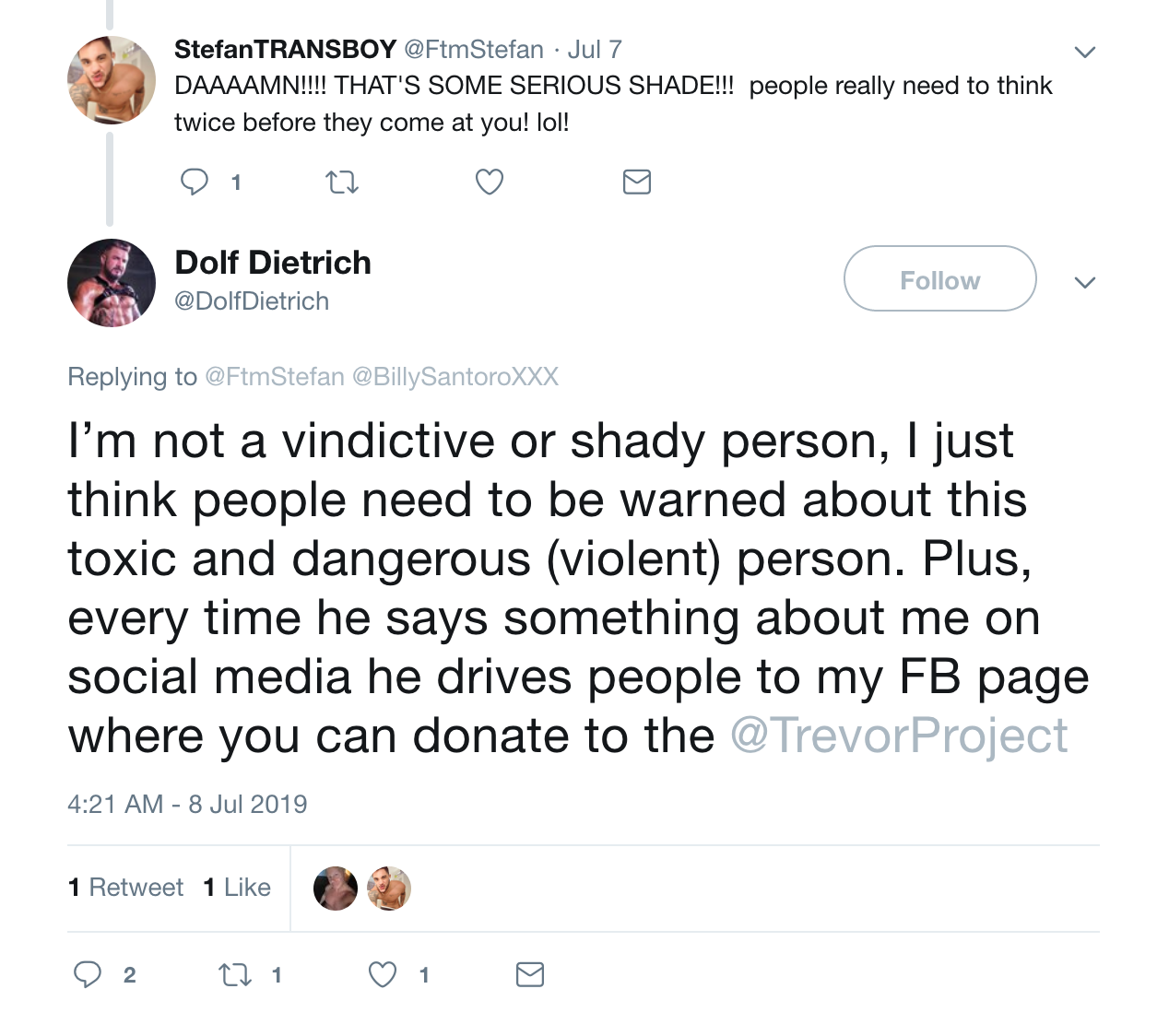 As of post time, Billy Santoro has not responded to any of Dolf Dietrich's accusations.