Somehow, The New FraternityX House Is Staying Relatively Clean?
Did these college students (fake college students, but whatever) finally hire a maid? In at least the third update since FraternityX moved into their new frat house (fake frat house, but whatever), the floors are still somewhat clean, and I don't even see any bongs lying around? Sad.

Above, note the differences in a Gay Porn Before & After. On the left, the old frat house last year. On the right, it's the new frat house today.
Even more shocking, the bros are barebacking the gangbang bottom on an actual bed (instead of a table or a weight bench or a pile of trash). The bed has no sheets, but still, it's a bed!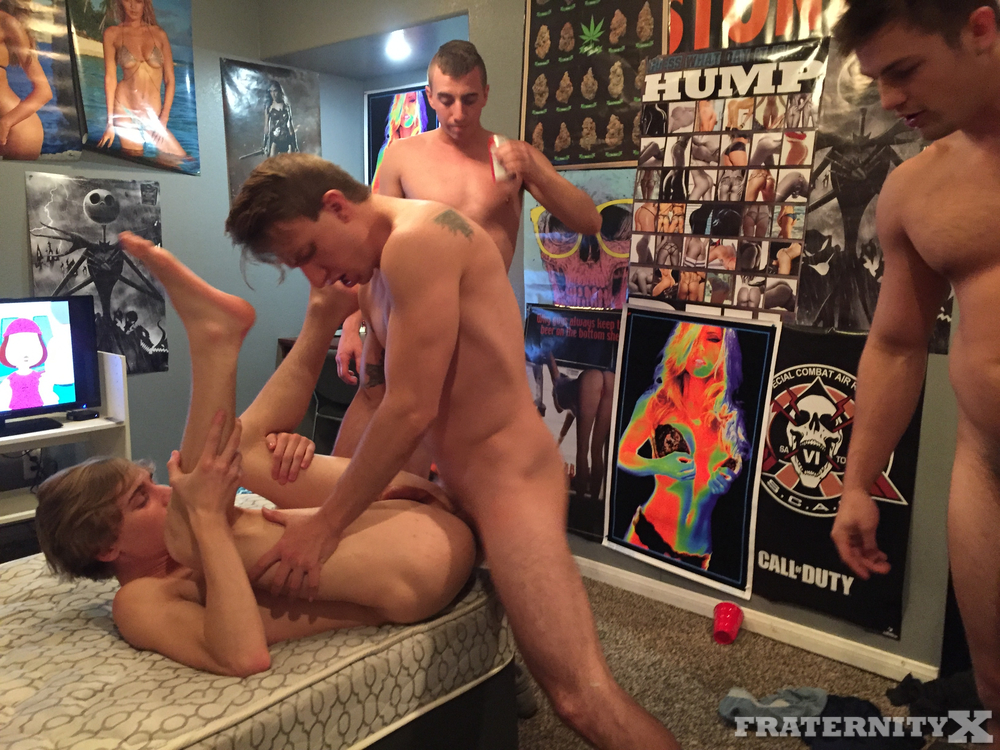 The cast is mostly the same as last week, with the main difference being Cooper Steel as the bottom. The tops include Miles Taylor and Charlie Pattinson. The only piece of trash in the entire frat boy bedroom is a single red Solo cup.
Last year at the frat house: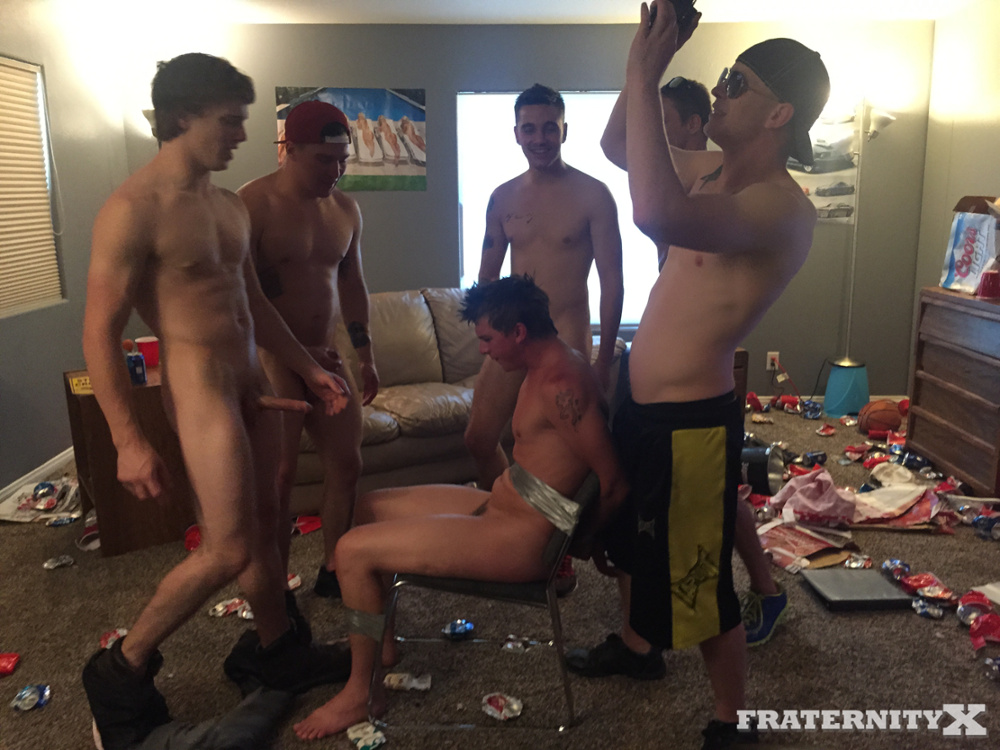 And, today at the frat house:
Next week, if the house isn't at least a little bit messy, or if someone isn't duct-taped, or if someone isn't vomiting while being barebacked on a beer pong table, I'm going to think that something is seriously wrong at FraternityX. Trailer (watch full scene here):
[
FraternityX: Cooper Steel Gangbanged In Clean Frat House
]