FraternityX Celebrates New House, New Cast, And All New Douchebaggery With Epic (Yet Still Trashy) Orgy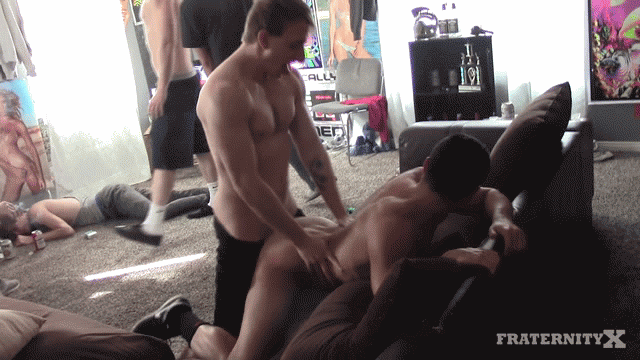 You know the gay porn industry is changing when even FraternityX is releasing…good(?) videos.
The FratX update this weeks appears to have been filmed in a brand new house (unless they just taped all new stupid posters on the walls and dumped all new trash on the ground), and it's definitely been filmed with an all new cast.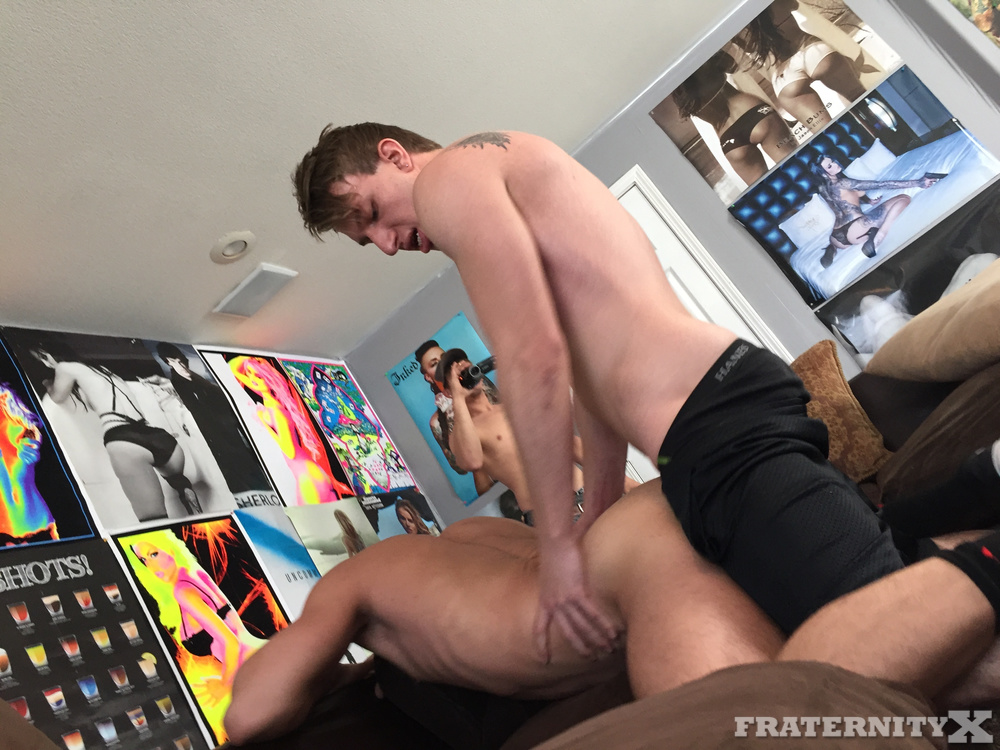 The cast features some very hot, very well-known faces/cocks/douche bags, with Tyler White (remember Tyler White?!), former Helix model Cooper Steele, Charlie Pattinson (who was a Men.com exclusive just six months ago), Junior Fernandez (a gay porn star known for pooping), and even Miles Taylor, who has had so many gay porn debuts, let's just say that this scene is his gay porn debut, too! Why not.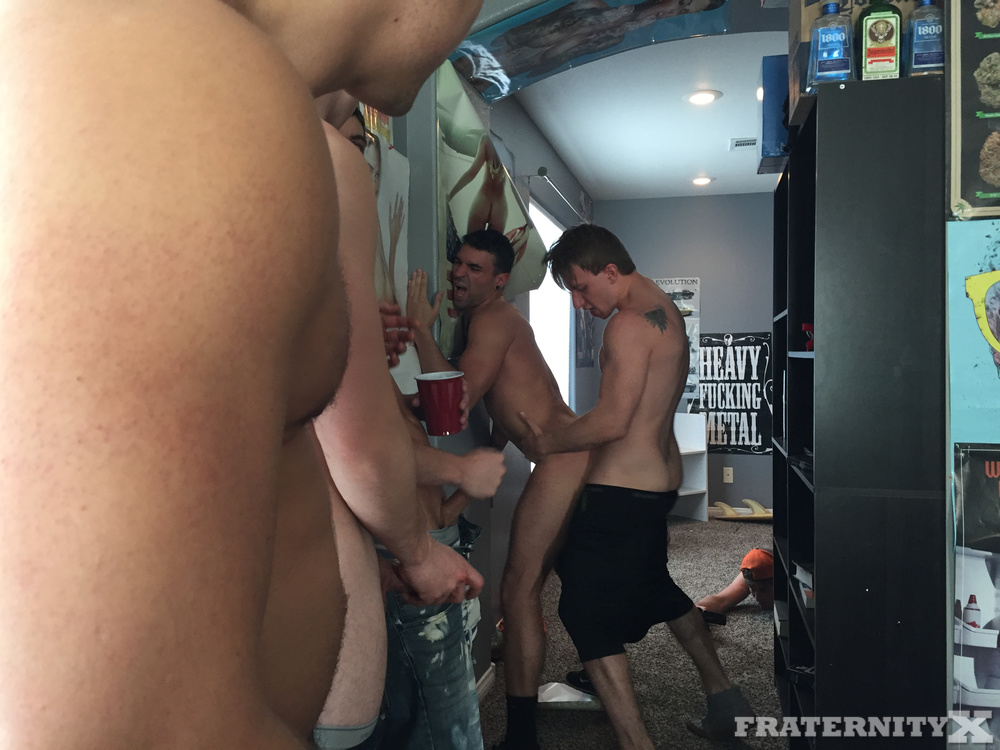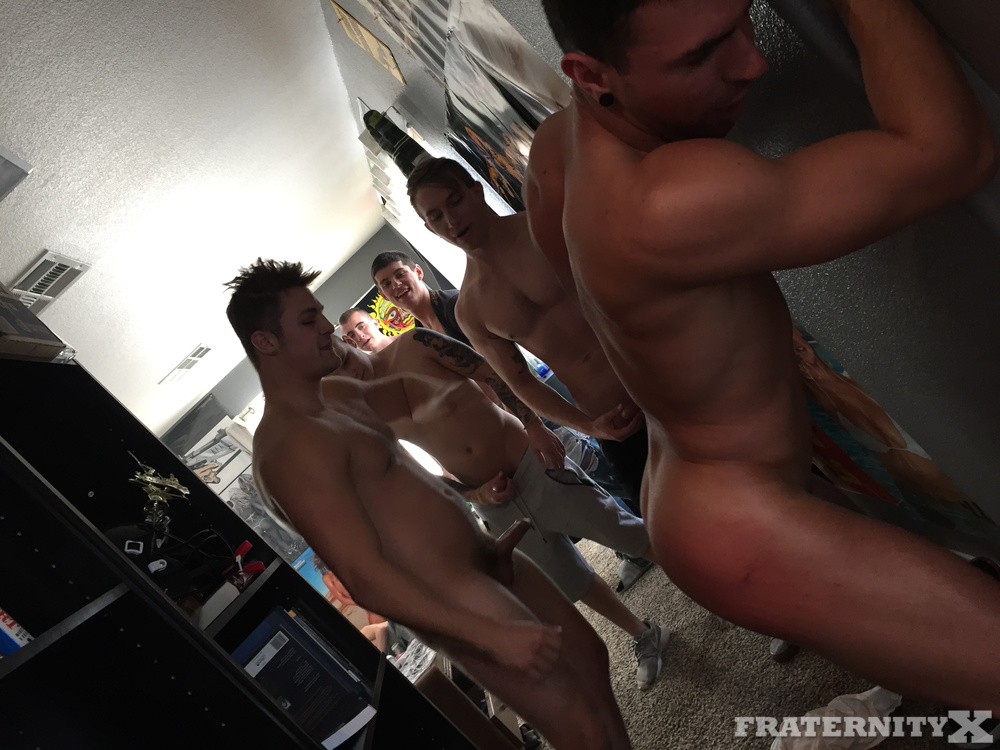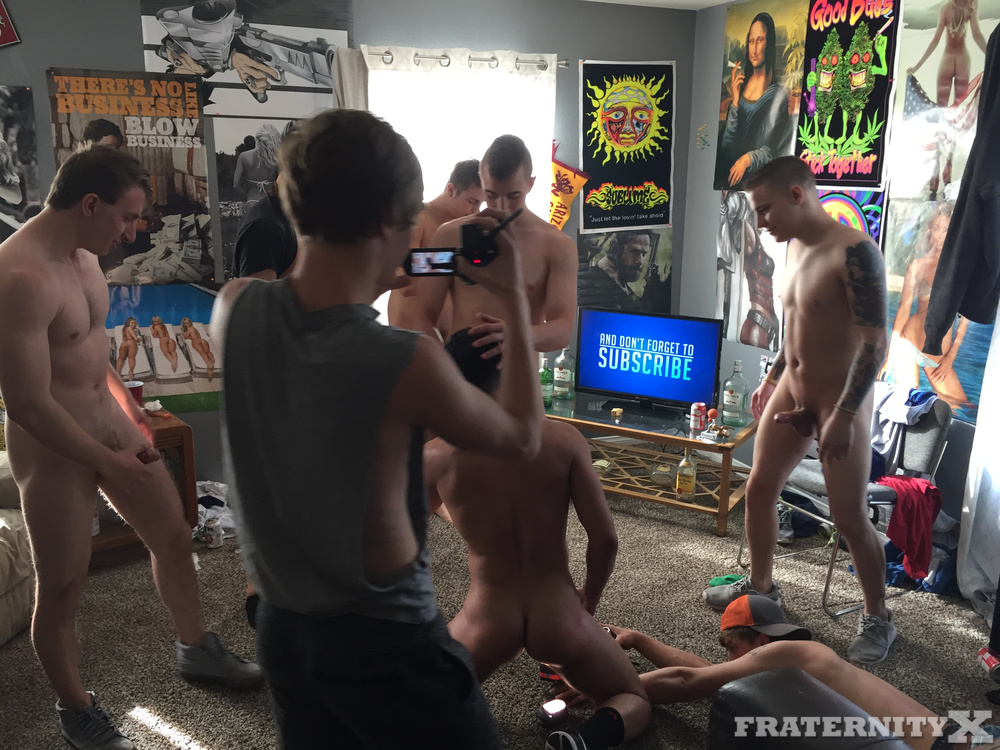 The one returning FratX cast member is Tyler Sky (seen on the floor, above), and he, surprisingly, is not being humiliatingly gangbanged in an apron this time around. Nice.
FraternityX is still an authentically absurd gay porn studio that produces the best vaguely homophobic (yet, weirdly/embarrassingly hot!) bareback orgies, and I'm glad they didn't lose any of that trashy pizazz even after moving to a new house with new bros. And, given that this has (apparently) been filmed in a new house with a new cast, I'm hoping that no one from the old frat house died or something? (Like, maybe the old house burned down after someone's bong set something on fire?). More than likely, they just got evicted from the old house after a police raid and everyone from the old cast is in jail now.
Trailer (watch full scene here):
[
FraternityX: New Cast Has Bareback Orgy In New House
]