Here's White Supremacist Gay Porn Star And Alleged Meth-Trafficker Cameron Diggs In His Final Strip Show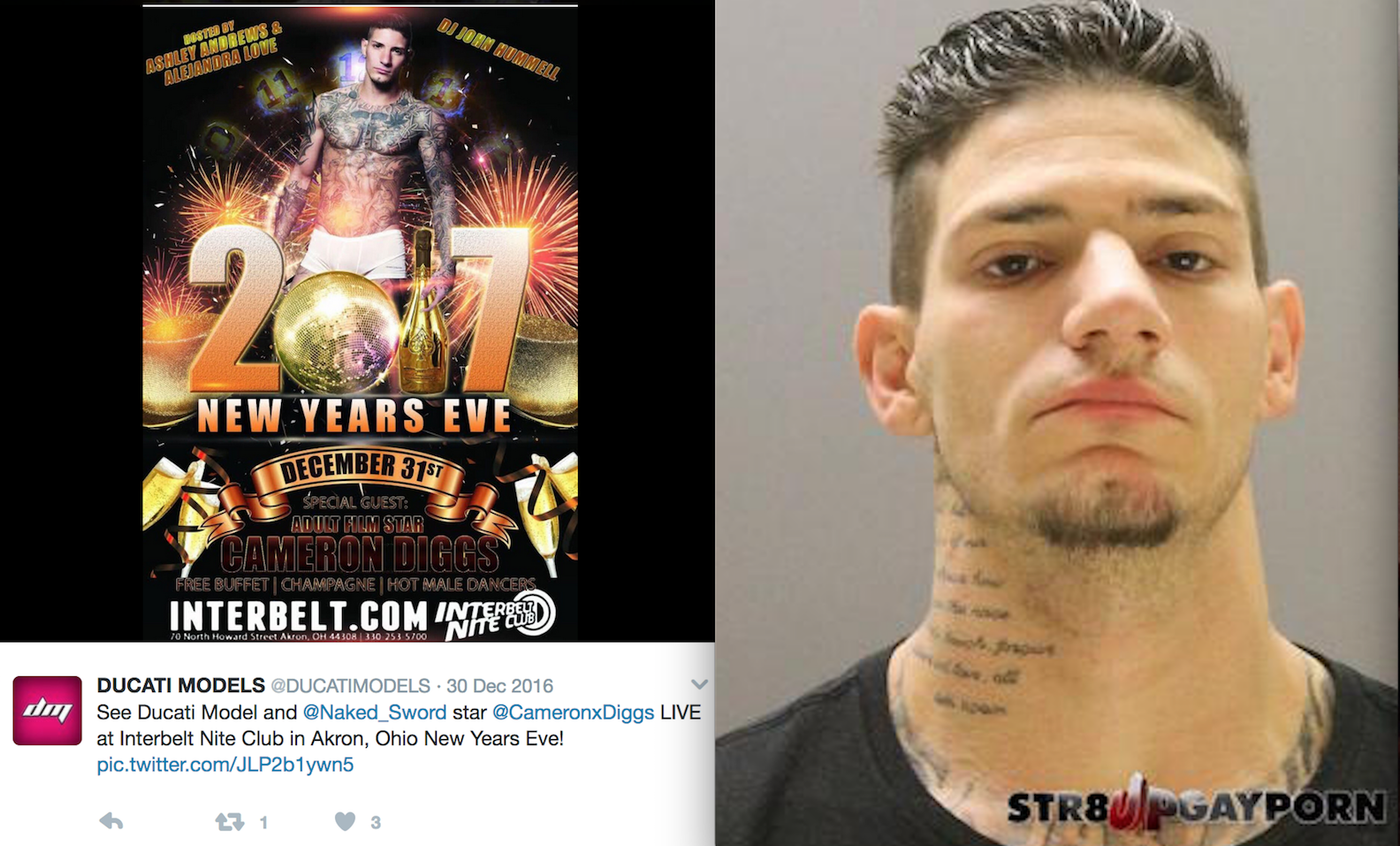 Racist gay porn star Cameron Diggs is currently in jail awaiting arraignment on charges that he was manufacturing and/or trafficking over 1,600 grams of crystal methamphetamine (worth approximately $200,000) in Texas, and with bail set at $100,000, it doesn't appear that he'll be released from custody any time soon. According to a police affidavit, Diggs has admitted to ordering and receiving the meth, so he might already be working on a plea deal.
For fans and supporters (including Trenton Ducati and random webcam site Supermen, who called Diggs their "hero" after the white supremacist's racist beliefs went public) who would like to watch Diggs in action perhaps for the last time, here was his most recent strip show appearance from a New Year's party at Intercept nightclub in Ohio just last month, which was promoted by his manager, Trenton Ducati of Ducati Models.
As insane as it sounds, a gay nightclub booking an appearance from a well-known white supremacist isn't that surprising. Since last summer when he went public with his beliefs, some members of the gay porn industry have done their best to normalize Diggs—an admitted racist with at least four tattoos that are symbols from Nazi-era Germany—by continuing to promote and employ him. Ducati Models did, finally, remove Diggs' profile from their site after the massive SWAT team raid and arrest last week (a cached version is here). Maybe meth trafficking is just one step too far for Trenton Ducati.