[UPDATED] Men.com Is Now Pushing Boner Pills And Erectile Dysfunction Treatment On Members
Are you a member of Men.com? If so, you might've already noticed this change on their site. For those who haven't yet seen, when you login to your Men.com membership, you'll now see the gigantic advertisement above for an erectile dysfunction treatment website on the studio's homepage, right above all the new Men.com scenes. If you click the ad, you're then redirected to an outside website called "JRNYS," which looks like a third party distributor of boner pills (and metabolic weight loss drugs?). GayHoopla's "Too Hard" is shaking: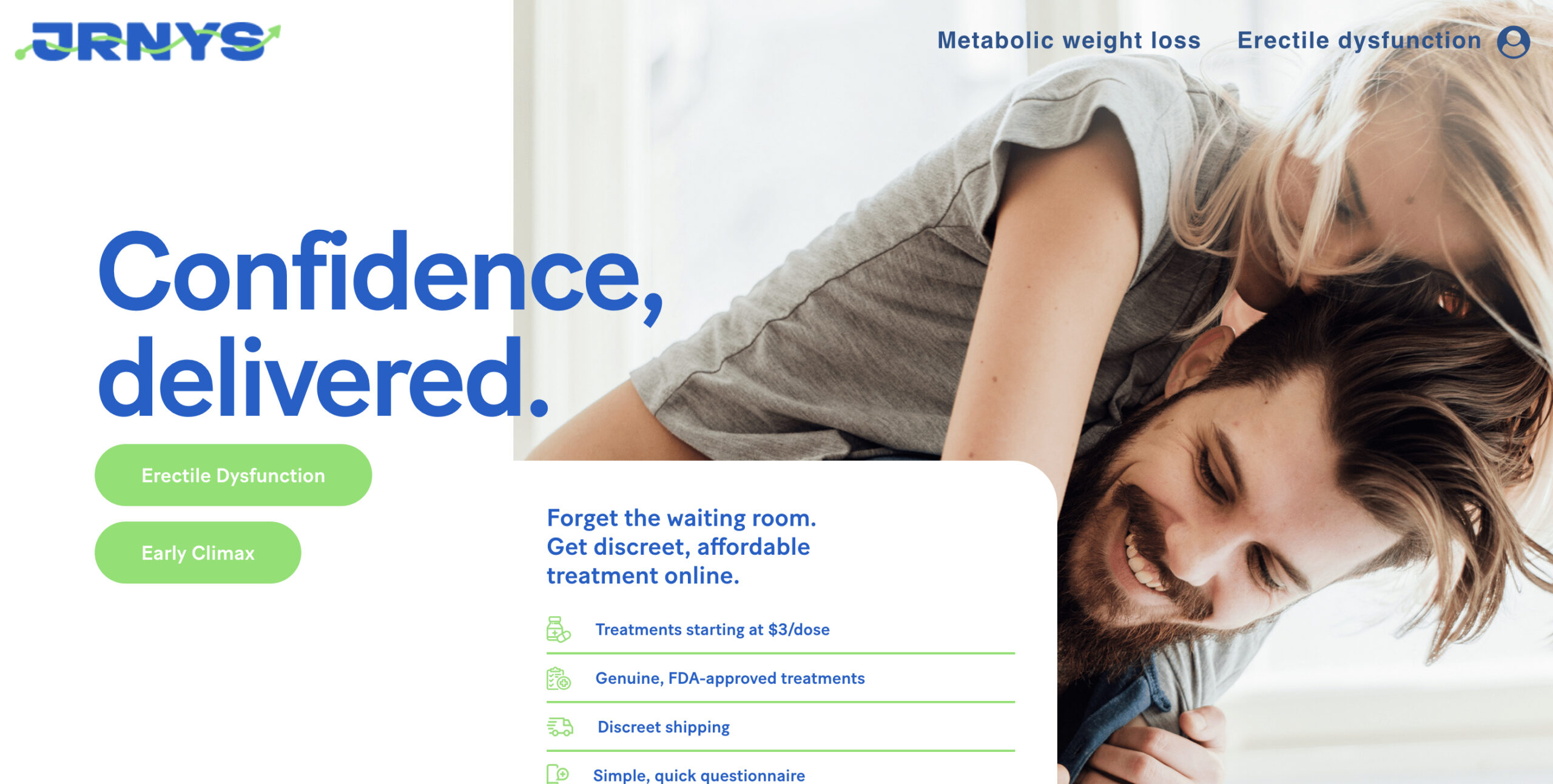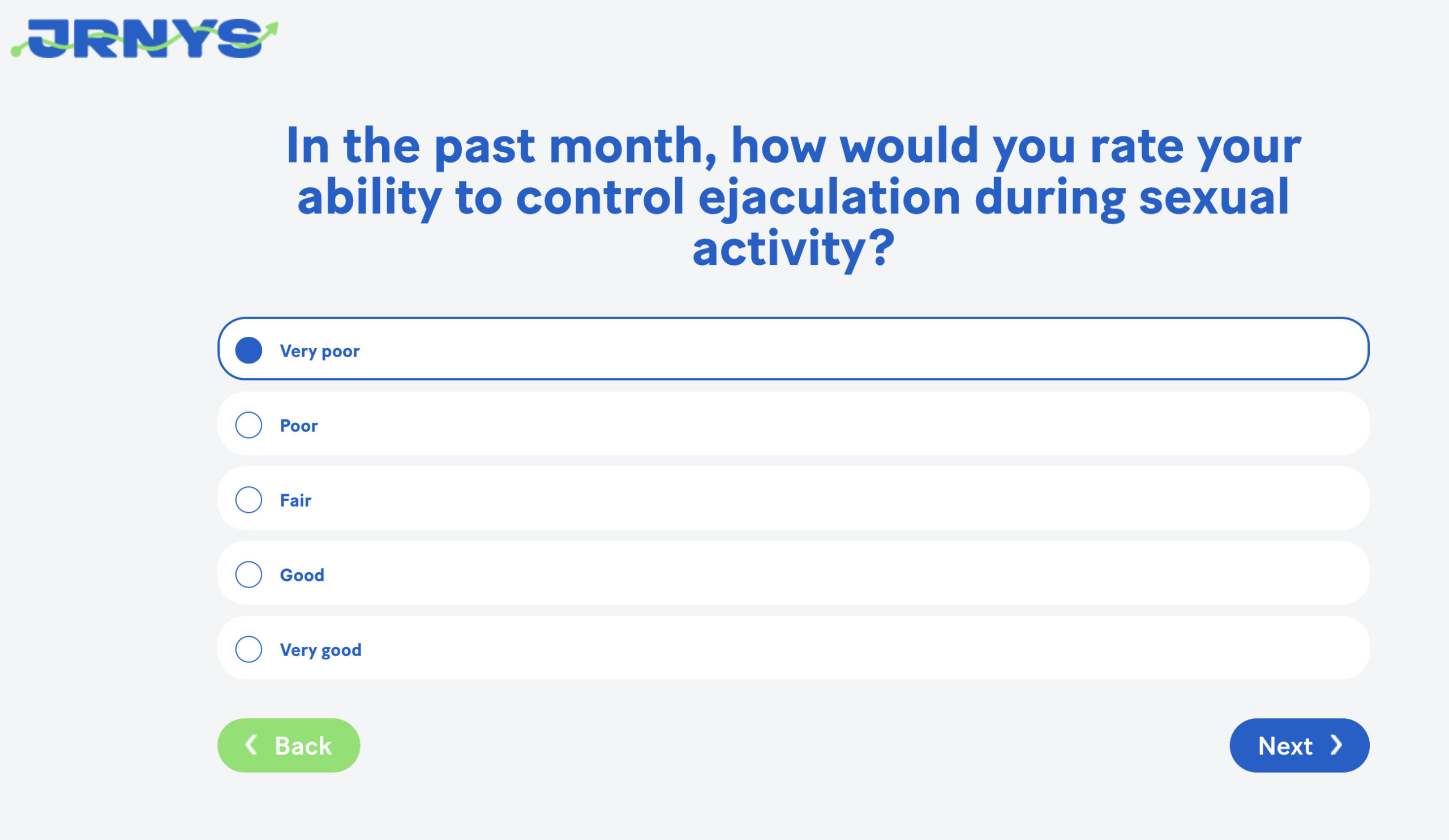 On the one hand, it makes sense that the studio known for single-handedly normalizing impotence and fake semen in gay porn is now pushing erectile dysfunction treatment, but in addition to keeping you hard, do the pills help you ejaculate? Because that's what so many Men.com models really need. But, on the other hand, do users logging into their Men.com memberships really need or want to see advertisements for erection drugs? After all, if you have a membership to Men.com, why would you need medicinal help getting hard when all of the great Men.com gay porn at your fingertips should be more than enough to keep you fully aroused? Unless…
Speaking of which, here's the latest Men.com update starring Jake Preston and Johnny Donovan. No word on whether or not Jake and/or Johnny are customers of JRNYS, but they both do shoot real cum in their video, so they probably aren't the target demographic for the pills.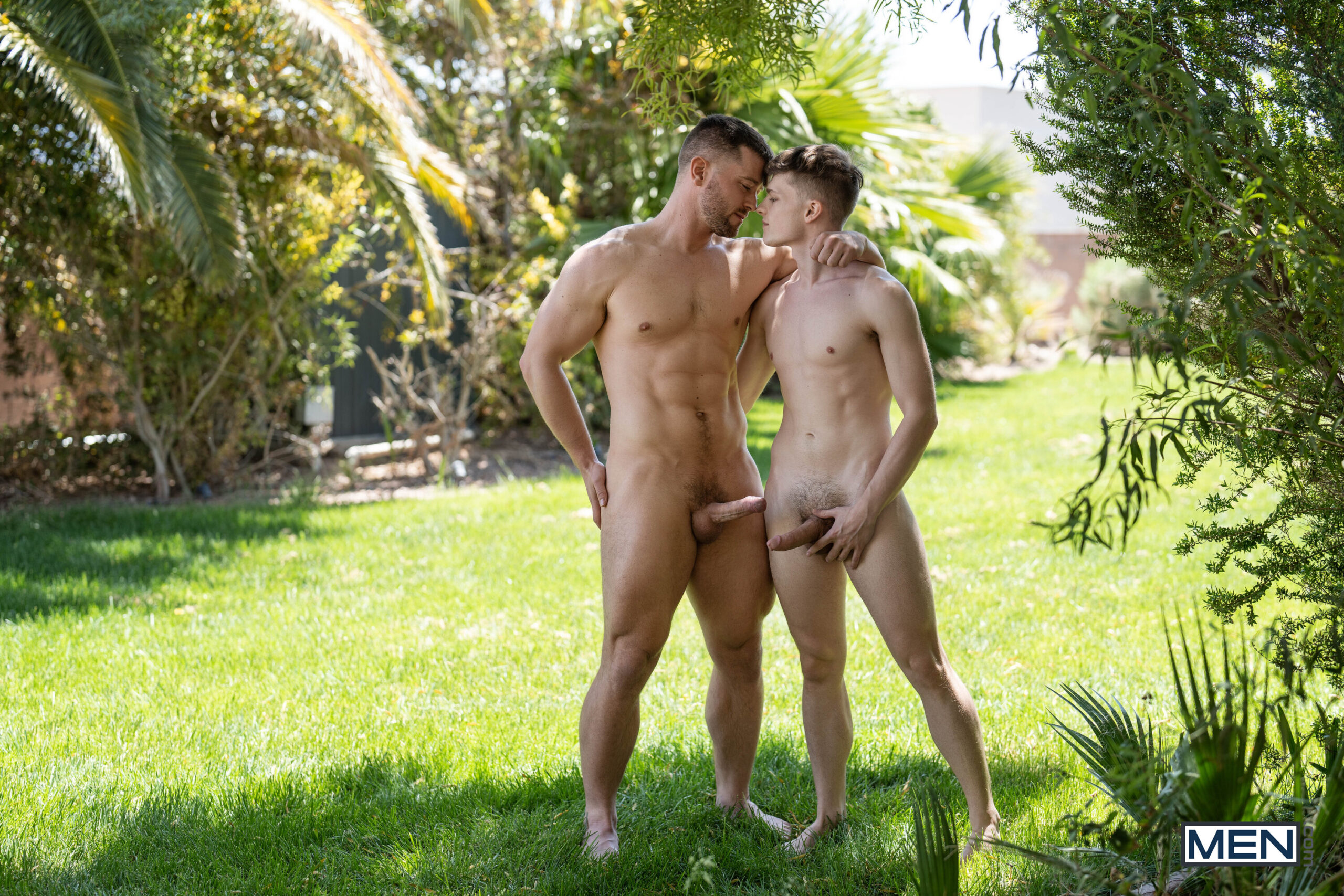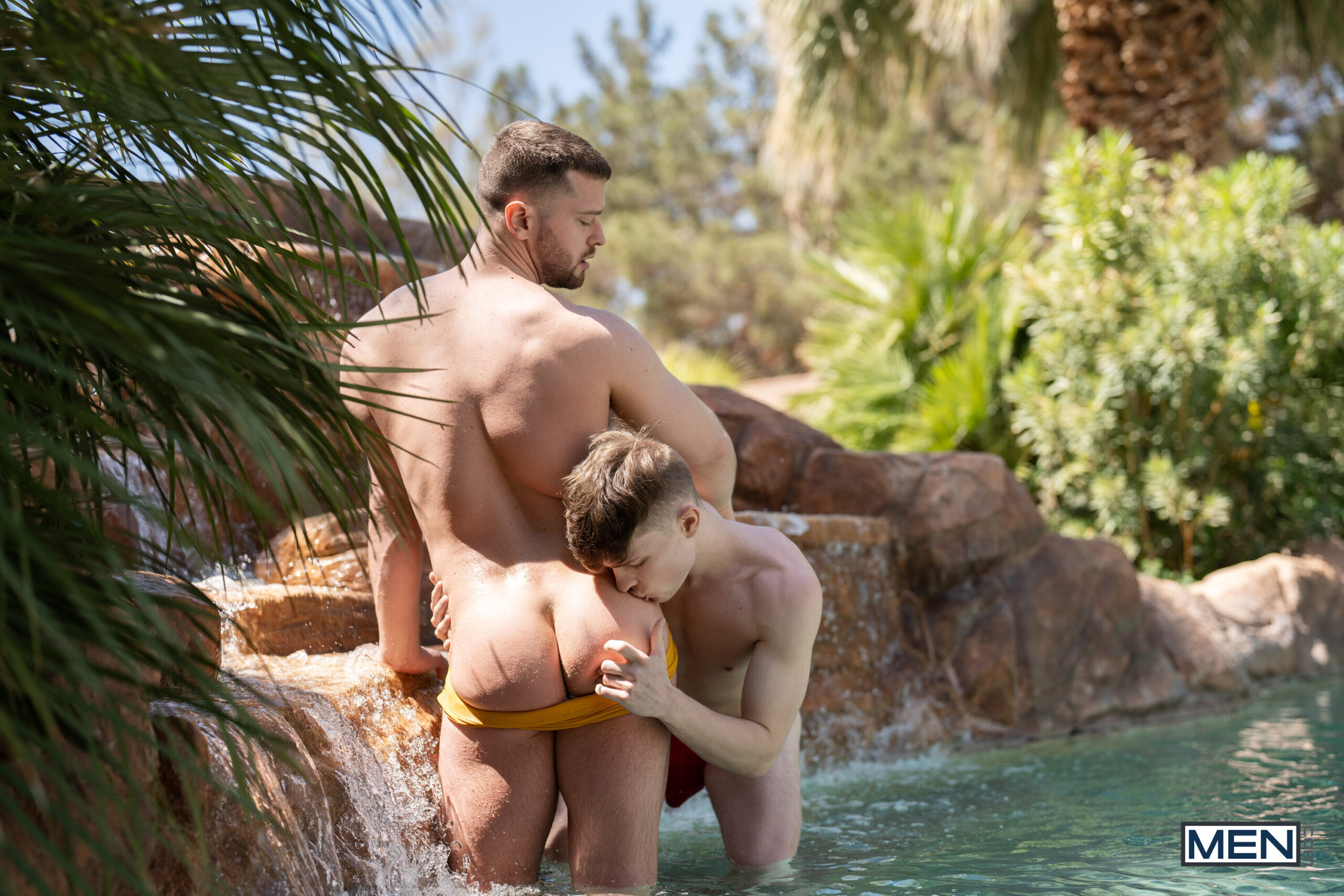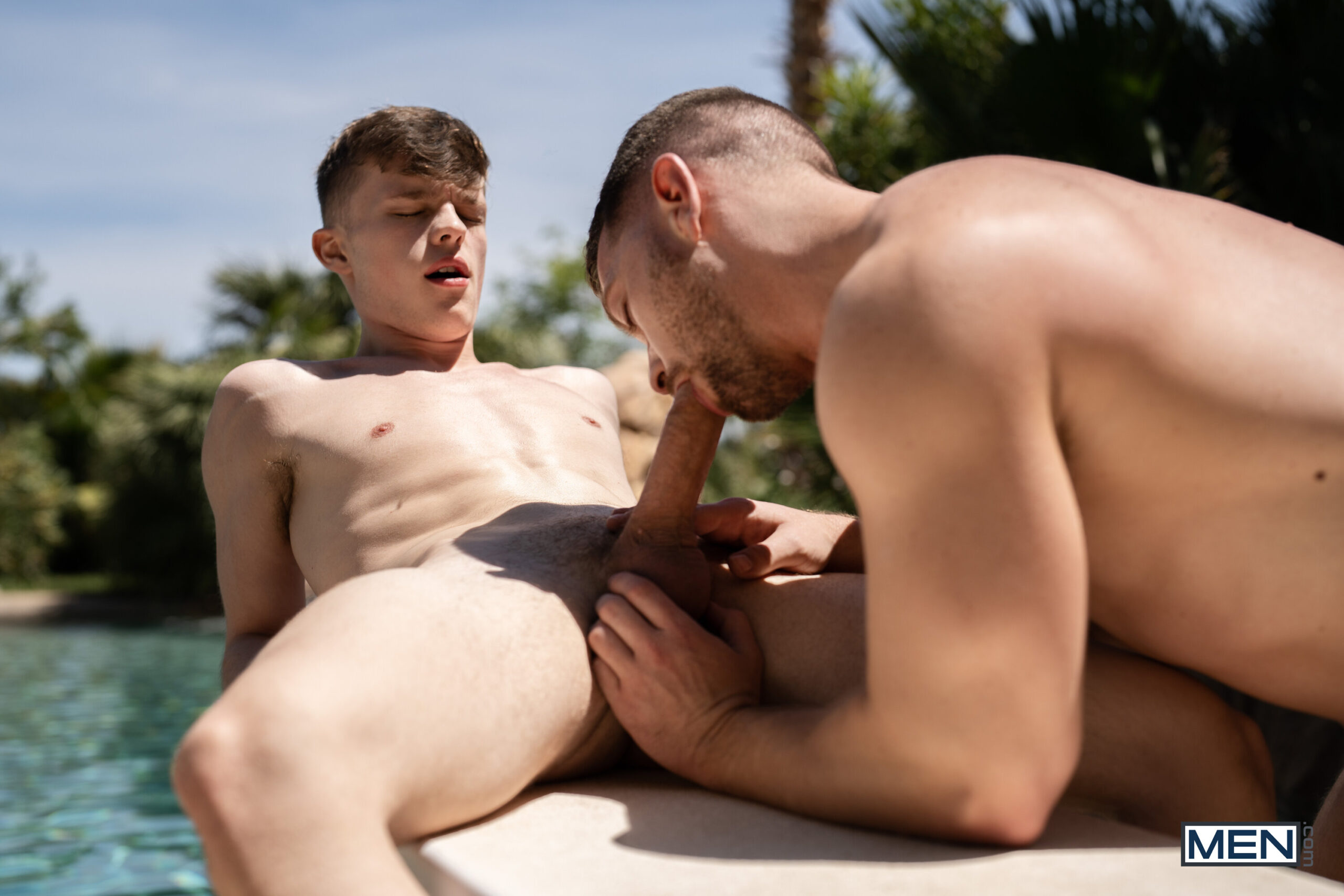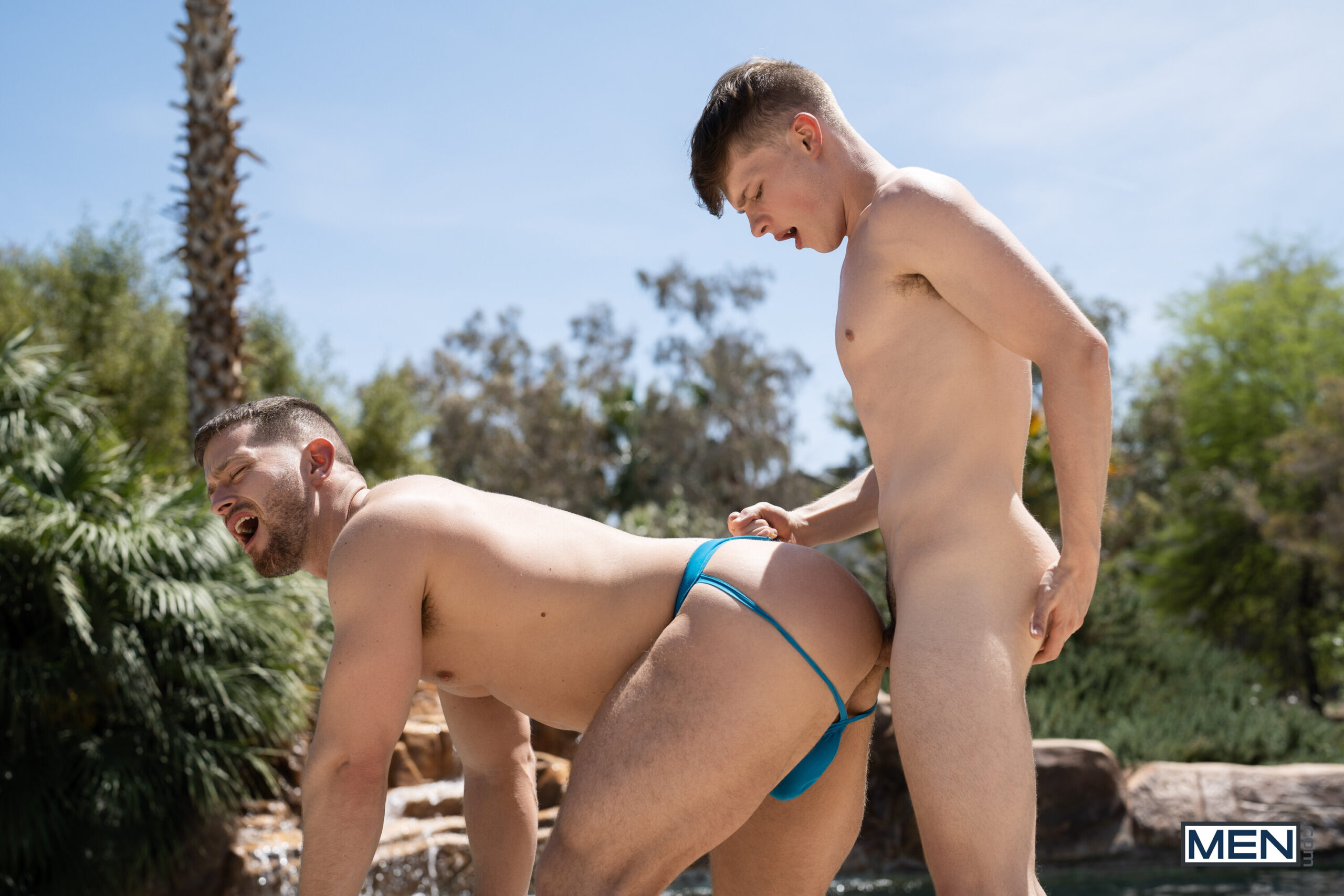 Trailer (watch full scene here):
[
Men.com: Jake Preston Fucks Johnny Donovan Bareback
]
UPDATE:
As seen below, Men just updated the gigantic advertisement for the erectile dysfunction website that's displayed prominently on their homepage, above all of their gay porn scenes, and it now features gay porn star William Seed holding a cucumber. It also includes a note that the boner pills are a "Men.com member exclusive." They're really doing everything they can to make sure you have an erection!