Now Billy Santoro Says People From European Nightclubs Are Calling Him To Ask About Dolf Dietrich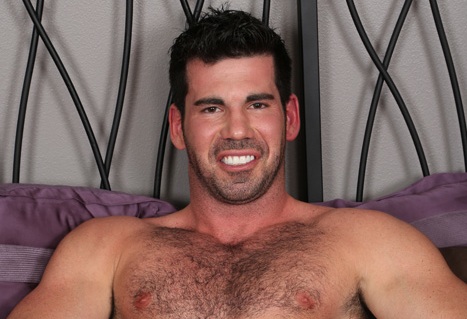 Just how many lies can Billy Santoro tell? Last week, the proven liar (who's gone on several libelous tirades against studios, performers, and yours truly over the years) tweeted that he told someone they'd need to lose weight before he'd ever film with them, because he didn't like looking at their "fat body rolling around all over Twitter." After being called out for body-shaming, Santoro deleted the tweet and admitted that he made the whole thing up in order to provoke performer Dolf Dietrich (yes, "pretending" to body-shame someone on Twitter in order to piss off another porn star is how Billy Santoro spends his days). Now, Santoro is hoping to piss off Dolf Dietrich again (which is not hard to do, given all the social media wars Dolf Dietrich has had), this time by making up another phony scenario on Twitter.
Santoro claims that a European nightclub called him on the phone last night to ask his opinion on booking Dolf Dietrich for an upcoming event: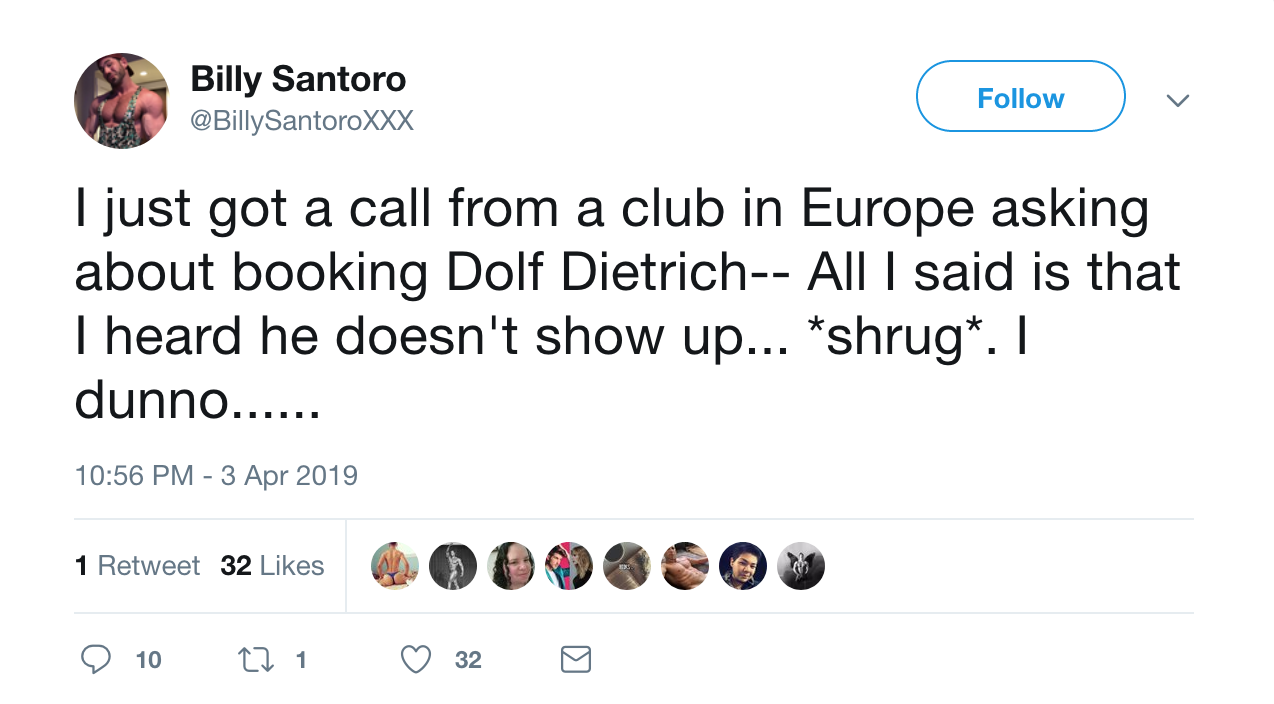 If the phone call came in at 10:56 p.m. EDT where Santoro lives, that would mean the nightclub in Europe called him at 4:56 a.m. European time?
As noted last month during Santoro's previous fake scenario: People who have no power will often conjure up imaginary situations to make themselves feel like they're an authority, and people with severe self-esteem issues will often insult other people (imaginary or real) to try and inflate their own deluded sense of self-importance. So, to be clear: No nightclub called Billy Santoro asking his opinion of Dolf Dietrich at 5 a.m., 10 a.m., or at any time at all. Period. A man who is over 40 years old making up phony phone calls to try and get a rise out of one of his enemies on Twitter? This is the behavior of a 14-year-old girl (no offense to 14-year-old girls).
Another example of Santoro's penchant for telling truly bizarre lies happened around the same time as his fake body-shaming last month, when Santoro claimed that a friend of mine randomly approached him in a bar and told him, "I thought you hated me":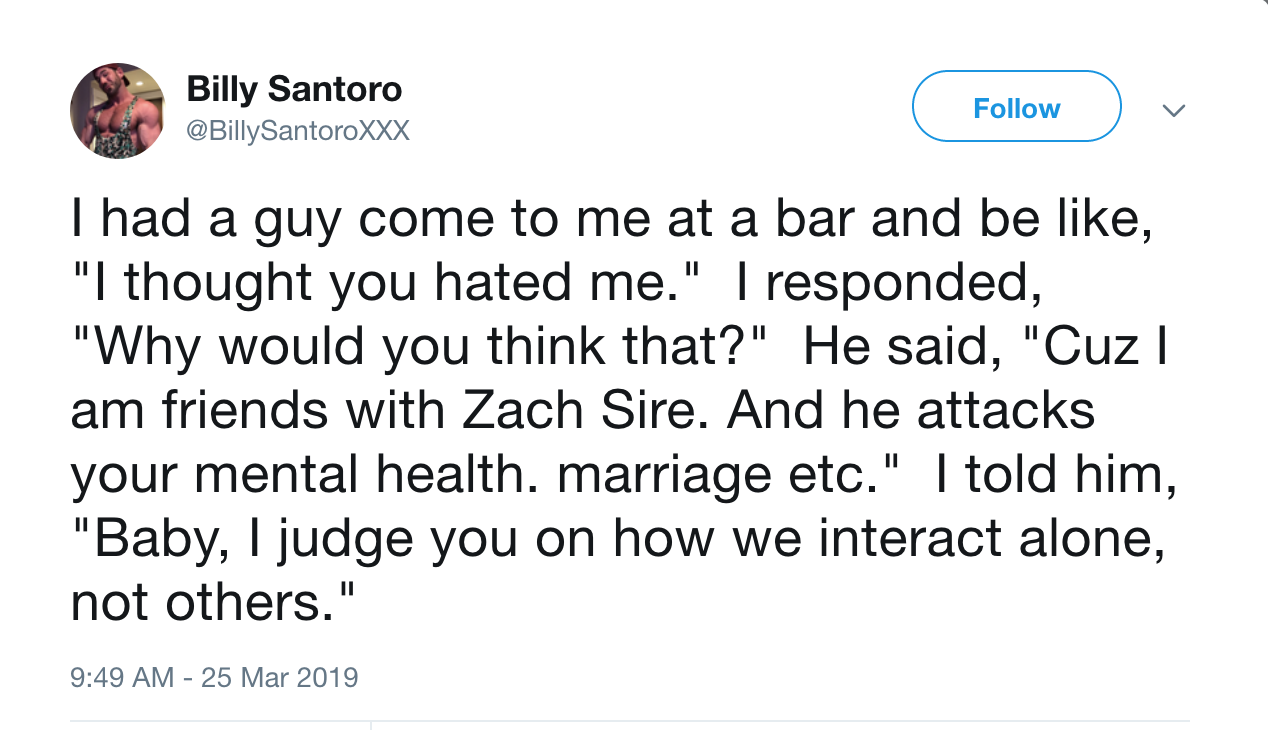 Putting aside the fact that I have never attacked Santoro's mental health or his marriage (I have, however, reported on the proven fact that he's a pathological liar, and on the fact that his husband has accused him of violent physical assault multiple times), I do not have any friends who have ever approached or spoken to Santoro anywhere. So, this is yet another lie to somehow help Santoro feel better about what kind of person he is. (Also, why in the world would anyone, friend or not, think that Billy Santoro "hated" them personally because of news stories about Santoro that were written by someone else? This makes absolutely no sense.)
After the lie about the European nightclub and Dolf Dietrich, Santoro continued his claims that he's asked "daily by studios and clubs" about who to book. Again, this is something that does not happen. Santoro has been blacklisted by most gay porn studios and has little to no involvement in the industry, with the exception of the cell phone sex tapes he sells, "hundreds" of which are alleged to have been filmed without people's consent.