Now Hugh Hunter And Dolf Dietrich Are Fighting With Michael Lucas Over Ownership Of "DolfDietrich.com"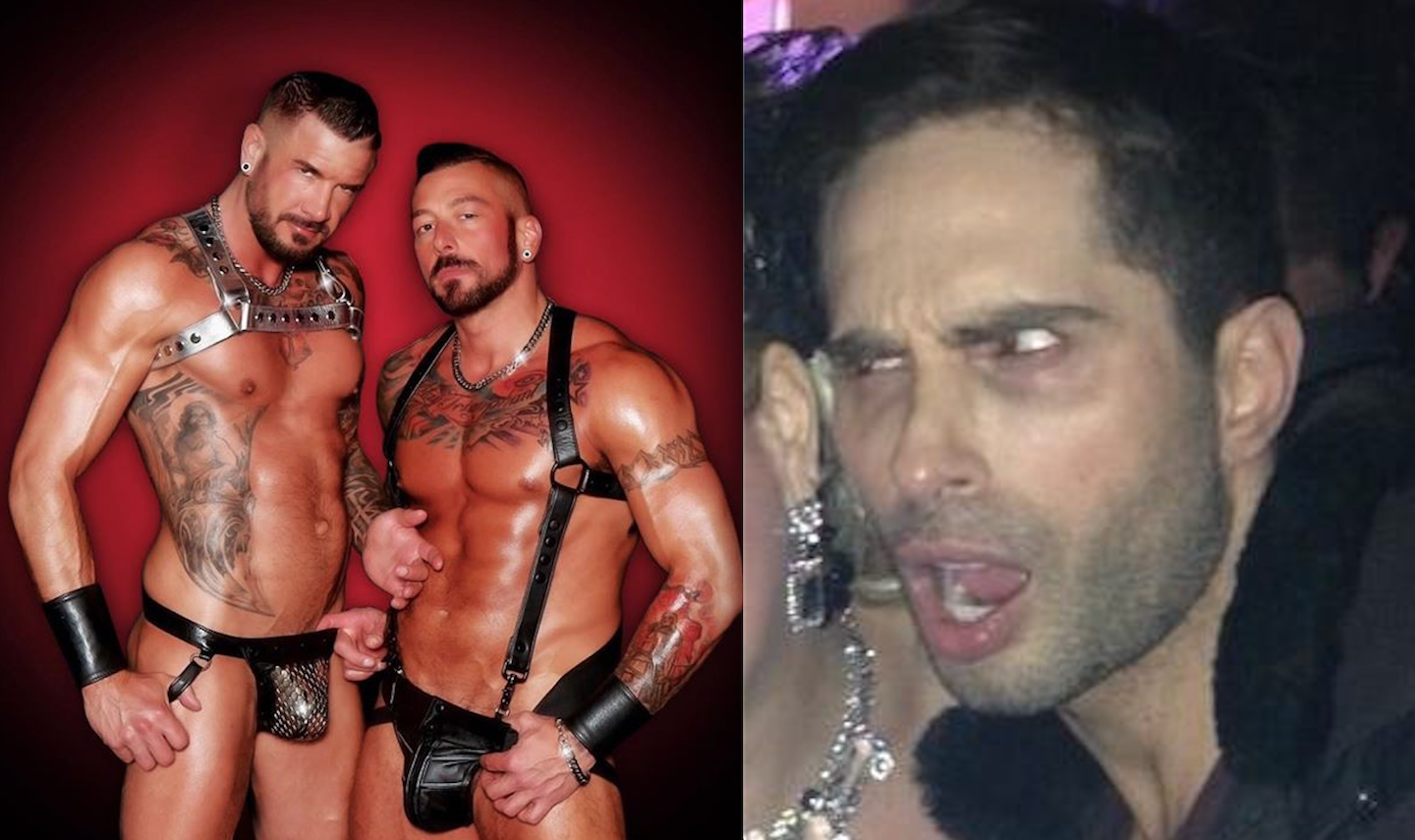 Gay porn actors and real-life husbands Hugh Hunter and Dolf Dietrich had a busy 2017 starting social media fights with multiple gay porn stars, including Sean Zevran, Seth Knight, and Ryan Rose. Today, their first Twitter war of 2018 is here, and this time their target is disgraced porn producer Michael Lucas.
As Hugh Hunter alleged this morning, Michael Lucas purchased the web domain DolfDietrich.com (and, that's obviously Hugh's husband's porn name) shortly after working with Dolf years ago, and the site is used solely to sell Lucas Entertainment content: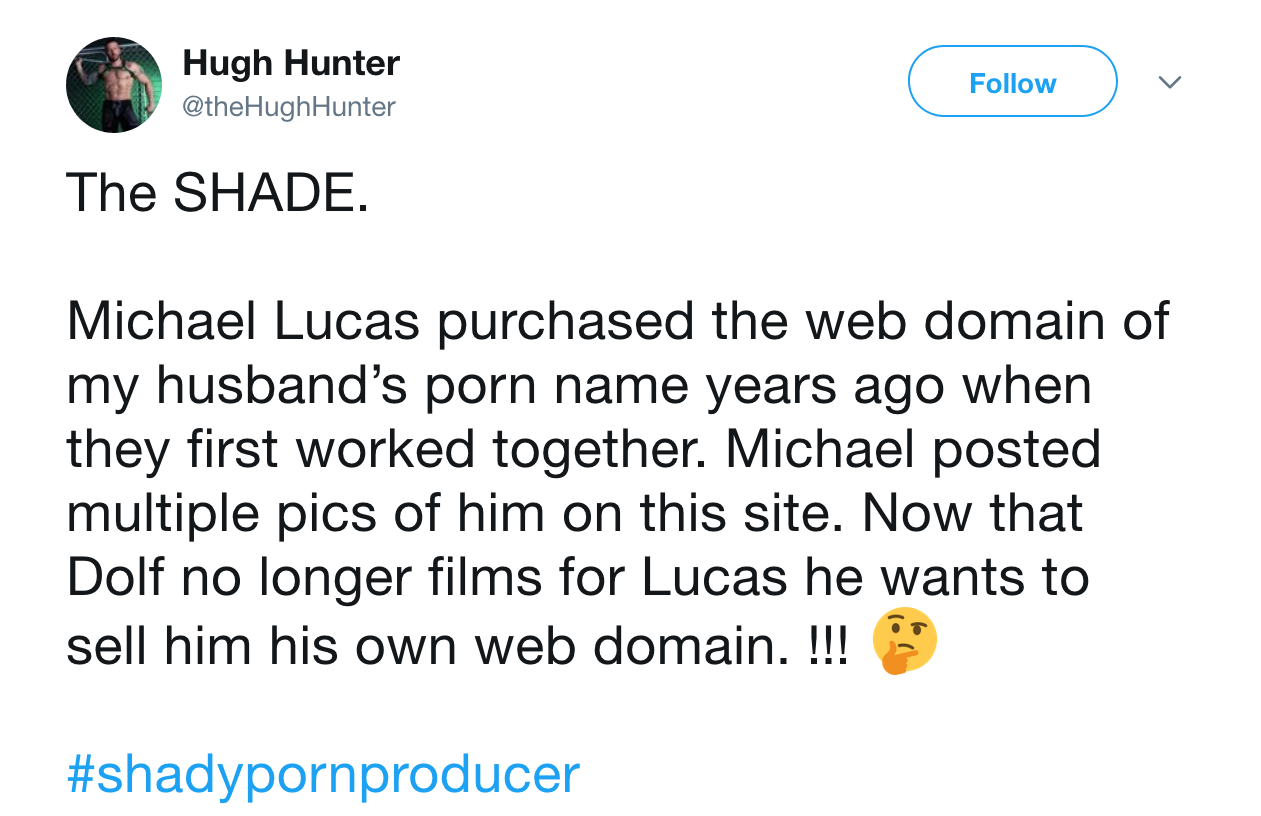 Hugh attached an image to the above tweet, and it's a screenshot of an email Dolf received from Lucas Entertainment employee Rocky Andrews. In the email, Rocky Andrews (whom you'll remember is the same Lucas employee who was threatening bloggers for reporting on ex-Lucas models last year) asks if Dolf has "any interest" in the domain. He doesn't explicitly say that they want to "sell" the domain to Dolf, but that's what Hugh is presuming based on the email: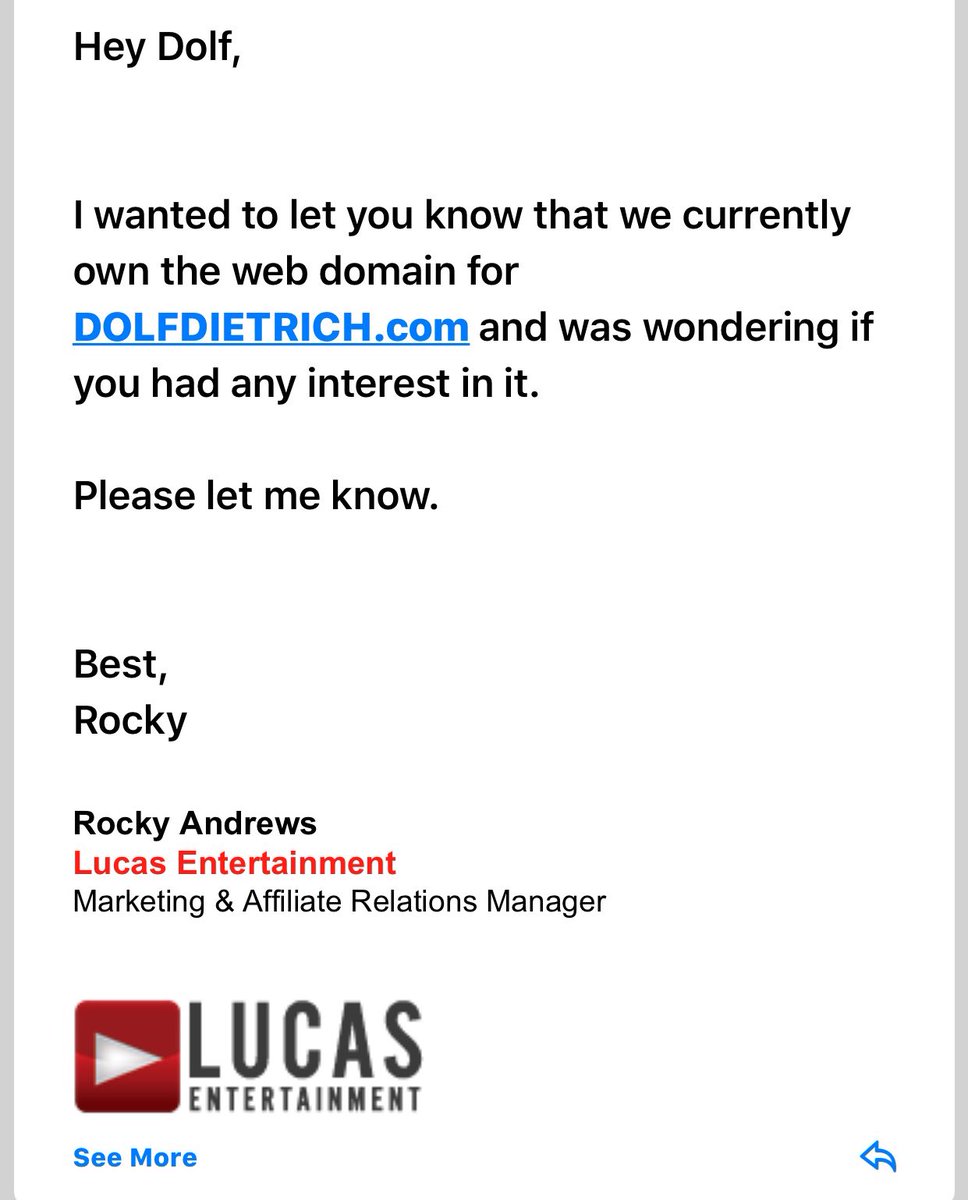 Dolf Dietrich posted his own tweet this morning in response to his husband's tweets, and he claims that a lawyer has told him that he should "automatically" have ownership of the site, because the site features photos of him: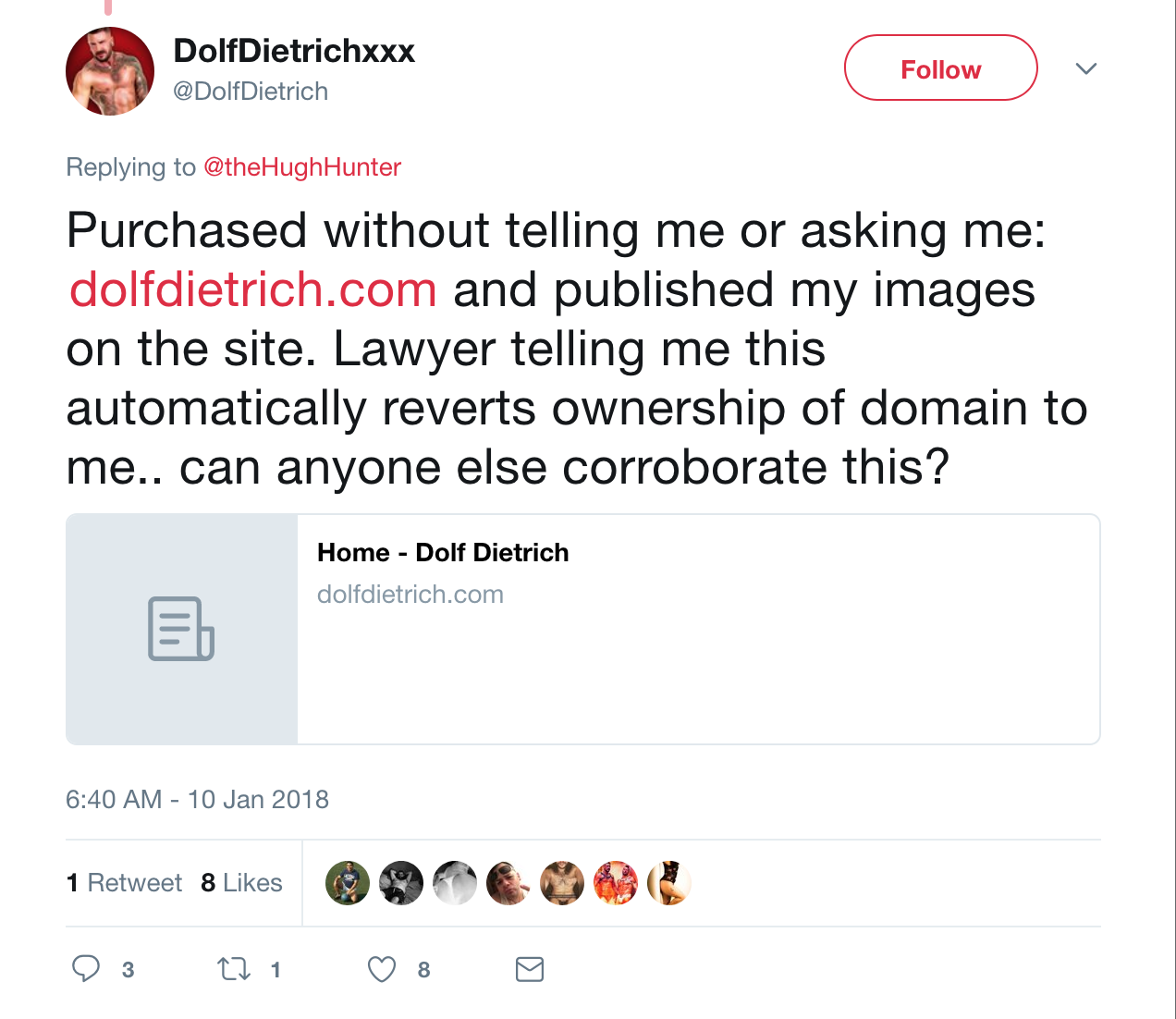 Because "Dolf Dietrich" is a porn name and not Dolf's legal name (and because all the images on the site are Lucas photos, not personal photos owned by Dolf), the only way Dolf Dietrich could potentially have any legal claim over the site is if he had trademarked his porn name (and, in searching the U.S. trademark database, there is no trademark currently listed for the name "Dolf Dietrich"). So, Dolf doesn't appear to have any legal recourse here. That said, Michael Lucas' desperation knows no bounds, and trying to profit off a performer this way (if in fact Lucas is trying to sell the domain) is yet another example of his relentless harassment of sex workers. Just last month, Ashton Summers became the 20th performer to speak out against Michael Lucas, so after Hugh Hunter and Dolf Dietrich today, there have now been 21 allegations of fraud, abuse, mistreatment, harassment, non-payment, and sexual misconduct made against the disgraced and racist porn producer.
Speaking of Lucas' notorious racism and xenophobia, Hugh Hunter—a onetime defender of Lucas in the aftermath of the "feces mansion" lawsuit—finally acknowledged Lucas' racism (which Hunter no doubt read about here on Str8Up over the years) today in a follow-up tweet:
No word on how much Lucas is attempting to charge for DolfDietrich.com. This post will be updated if and when the domain is sold or given over to Dolf Dietrich.