Now Men.com Has Paired That Porn Star With The Racist Confederate Flag Tattoo With Paul Canon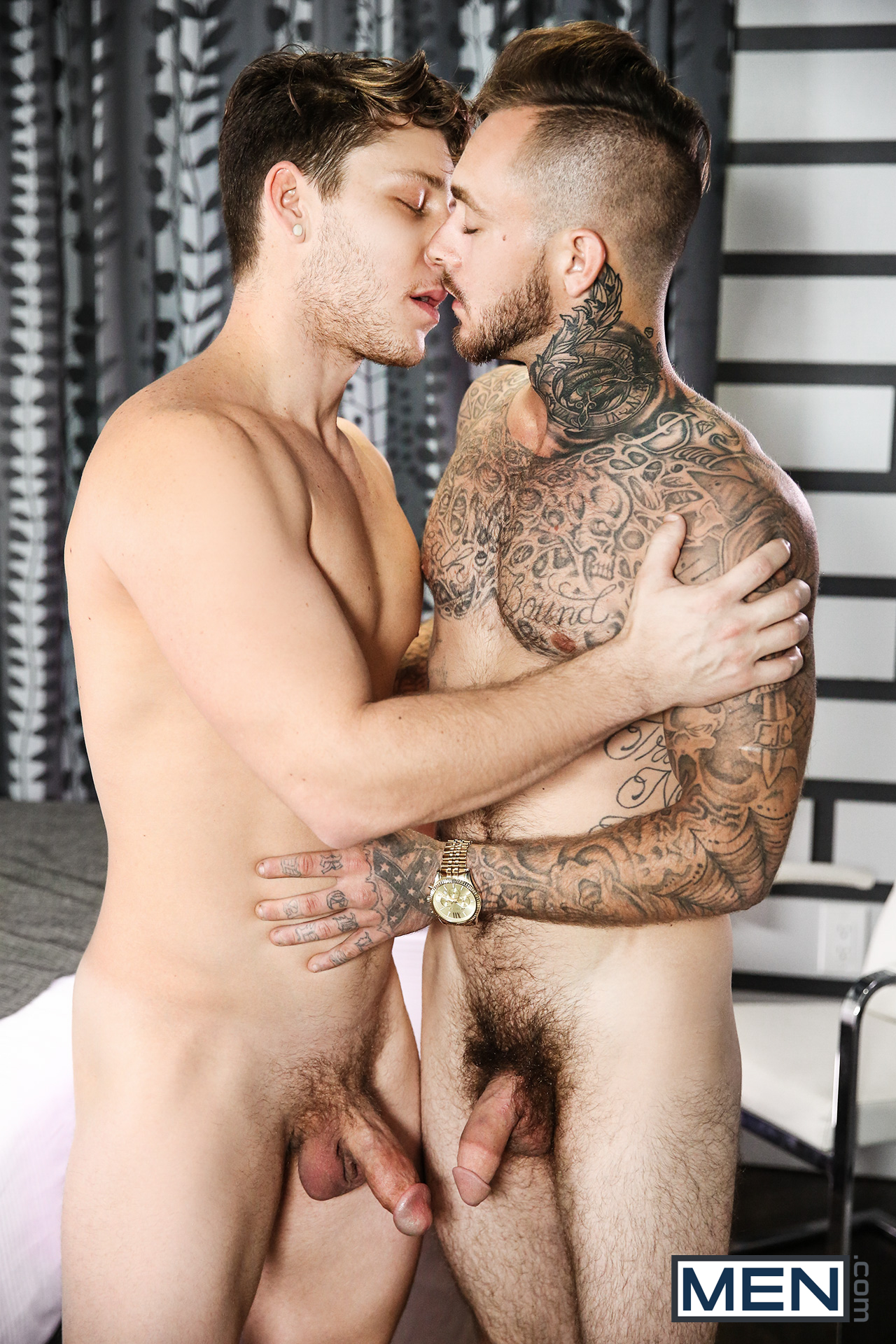 Although he came forward last month to reveal that he had his racist Confederate Flag tattoo on his hand covered up by a new tattoo (meaning that he himself knew the Confederate Flag tattoo was racist), porn actor Brian Michaels filmed several scenes for several studios prior to getting that cover-up tattoo. Another one of those scenes is being released tomorrow, and once again, MEN has chosen to put the gay-for-pay ex-convict's racist symbol on display in their content: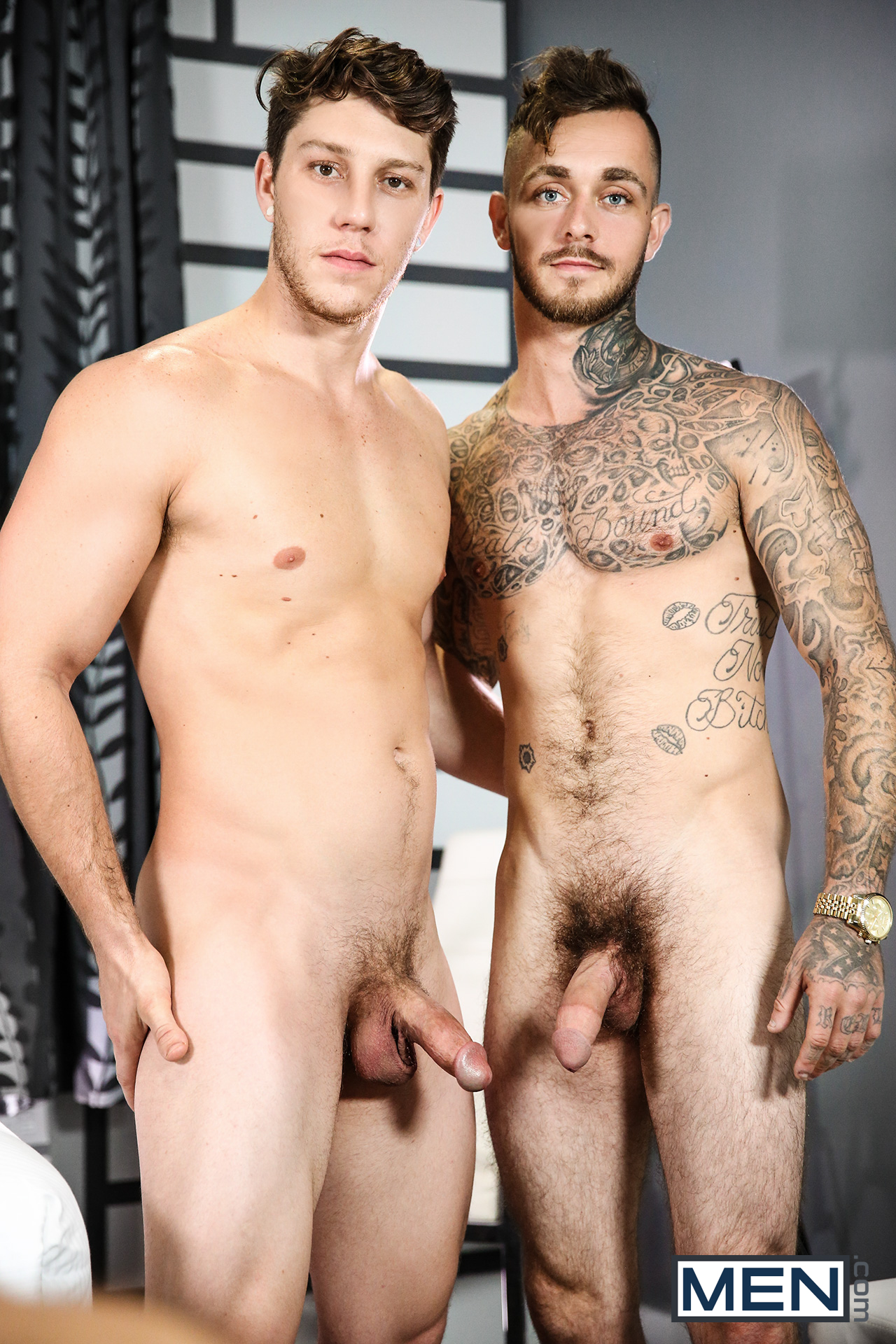 Does anyone think this can't get more problematic? Well, this is gay porn in 2018, so of course it can.
Brian Michaels' co-star in this scene is Paul Canon, who made headlines in 2015 after he announced that he's "not sexually attracted to colored people":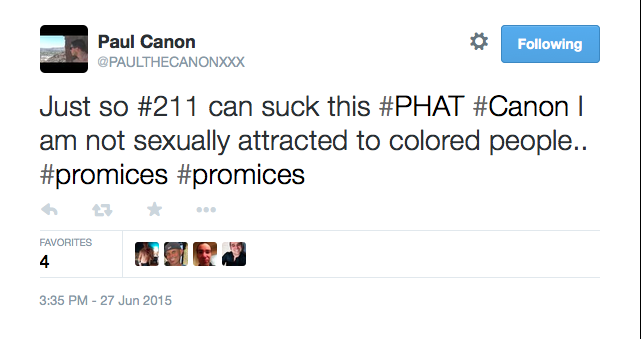 As Canon's tweet made headlines both here and on mainstream news sites, he eventually told one reporter that his Twitter account was "hacked," and that he never made the racist statement. A year later, in 2016, he told his fans that he was not racist, and that he would work with an African-American model, "if the pay was right." And the pay must've been right, because Paul Canon did in fact work with black models (and models of all races) in the aftermath of his racist tweet. Today, however, he's working with Brian Michaels and the racist Confederate Flag tattoo, and the optics couldn't be worse.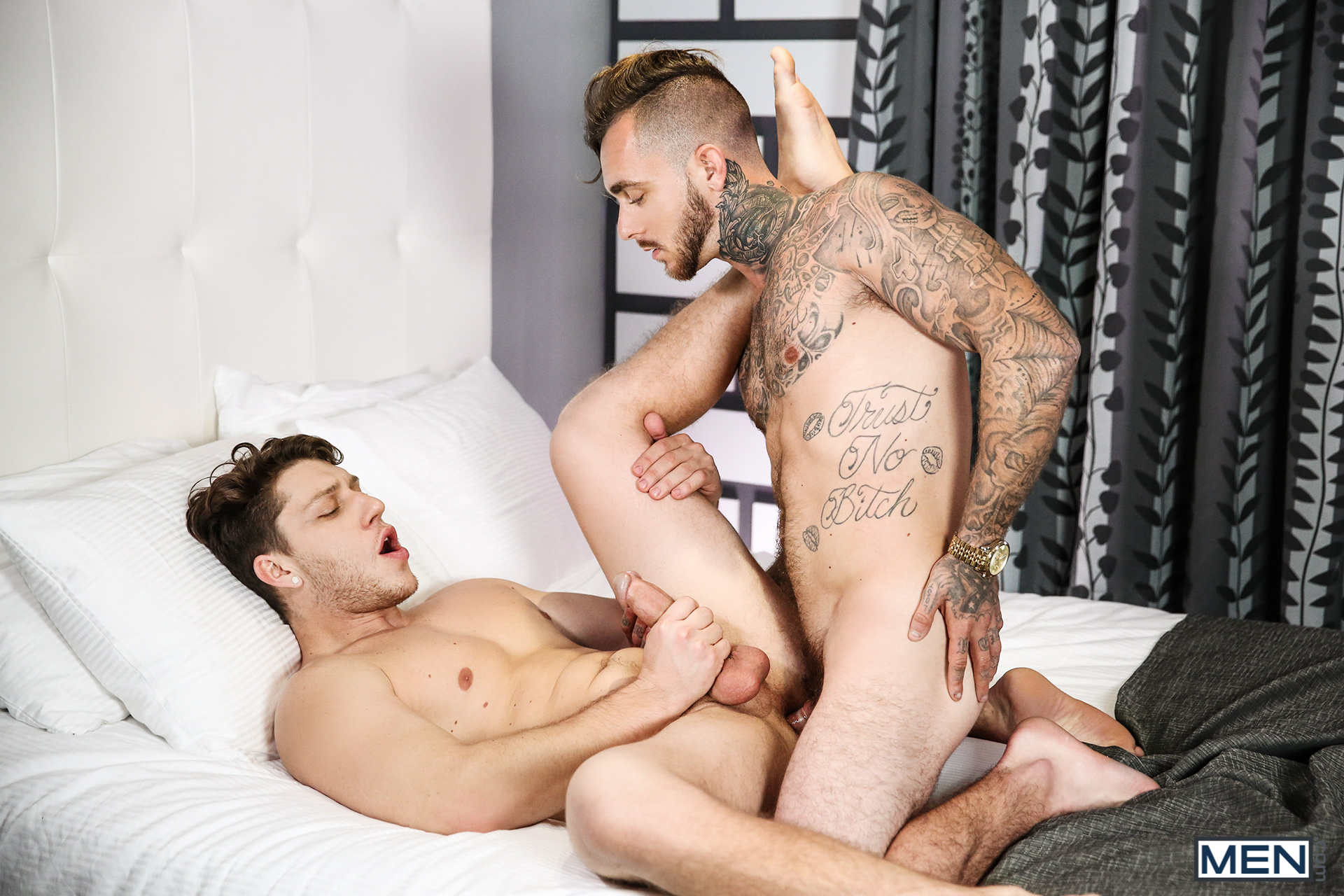 As pointed out multiple times here, the question over Brian Michaels' racist tattoo is not about whether or not Brian Michaels is a racist (there are, unfortunately, many racist performers working in porn who don't have any racist symbols tattooed on their body, so even if Brian Michaels were a racist, this would be nothing new for the porn industry), the question is why multiple studios are choosing—over and over and over again—to deliberately make a racist symbol part of their entertainment. People with racist tattoos like the Confederate Flag that perpetuate and normalize racist imagery don't belong on display in porn—or on display anywhere. And now, seeing the racist flag painted onto one person who is having sex with another person who has made blatantly racist comments…? You can't make this shit up.