WATCH: 6'3″ Lan Tops 5'5″ Bottom Holden
Incredibly gorgeous and incredibly sweet newcomer Holden is back for his first hardcore sex scene on Sean Cody, and his top is gigantic dream hunk Lan, who is 10 inches taller than Holden.
Both models are obviously extremely attractive, but these next photos below are…insane?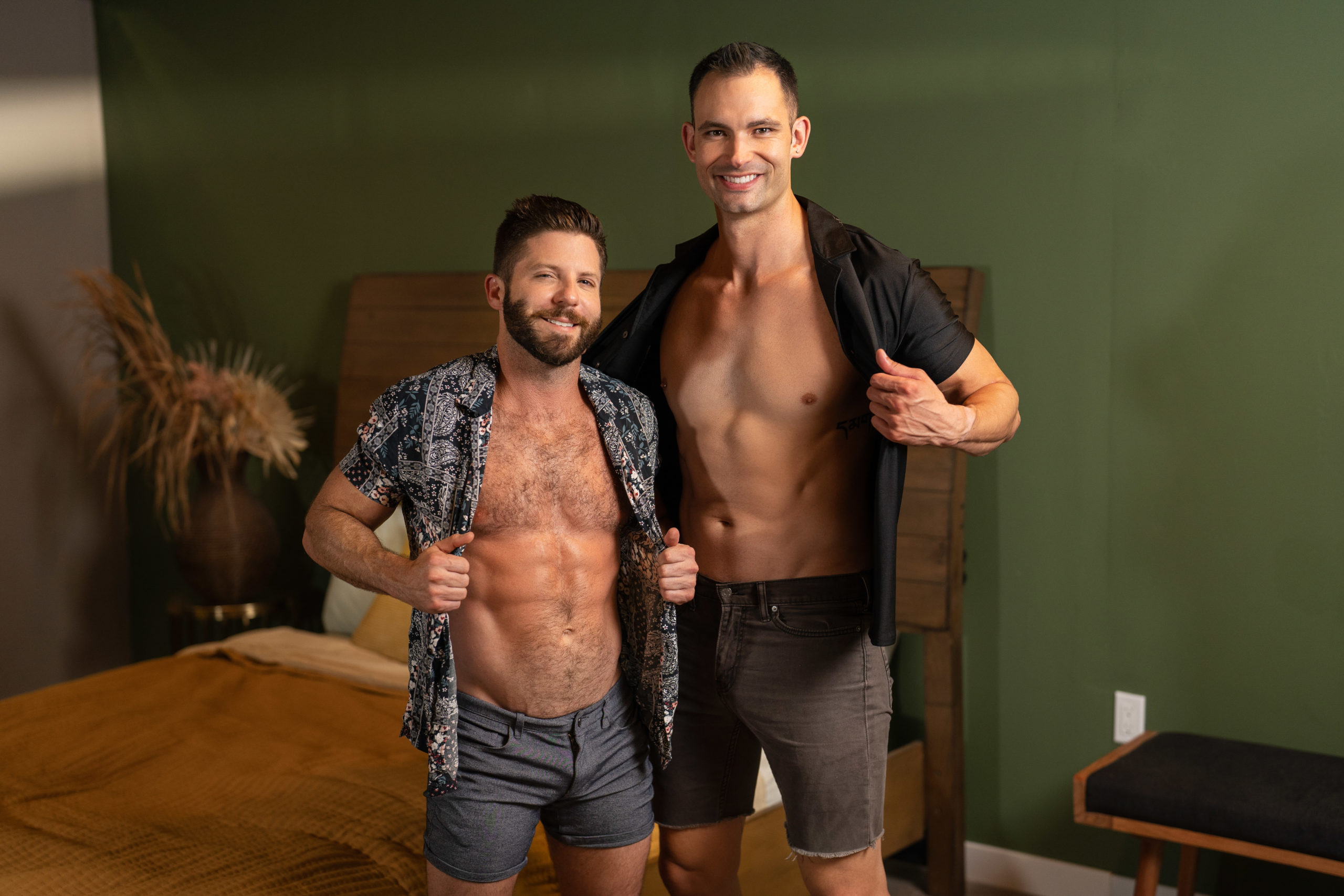 OK, these pictures are borderline absurd, and it feels like I'm looking at a carnival attraction featuring the "World's Tallest Man" and his assistant having gay sex in some sort of fun house of mirrors where my vision is distorted?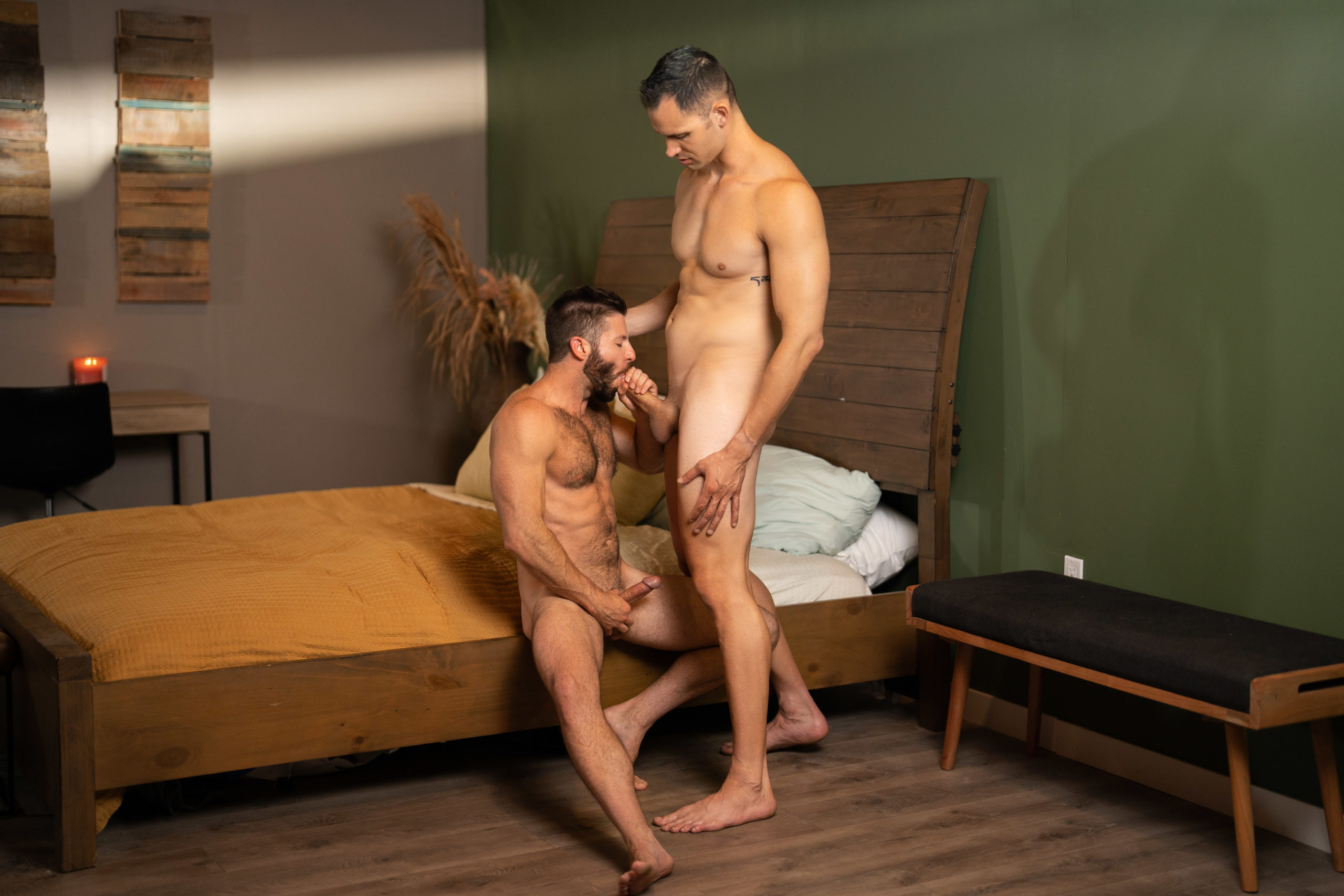 At 5'5″, Holden isn't that short compared to other gay porn stars (Max Konnor is 5'3″, and Armond Rizzo is like 4'10"). And at 6'3″, Lan isn't even close to being the tallest gay porn star (Langley Gold is 6'5″, Sean Cody's Kurt is 6'5″, Antony Lorca is 6'5″, and Dacotah Red is 6'6″!). And yet, based on the way Sean Cody took these crazy photos, you would think that Lan is 7'3″ and Holden is 4'2″.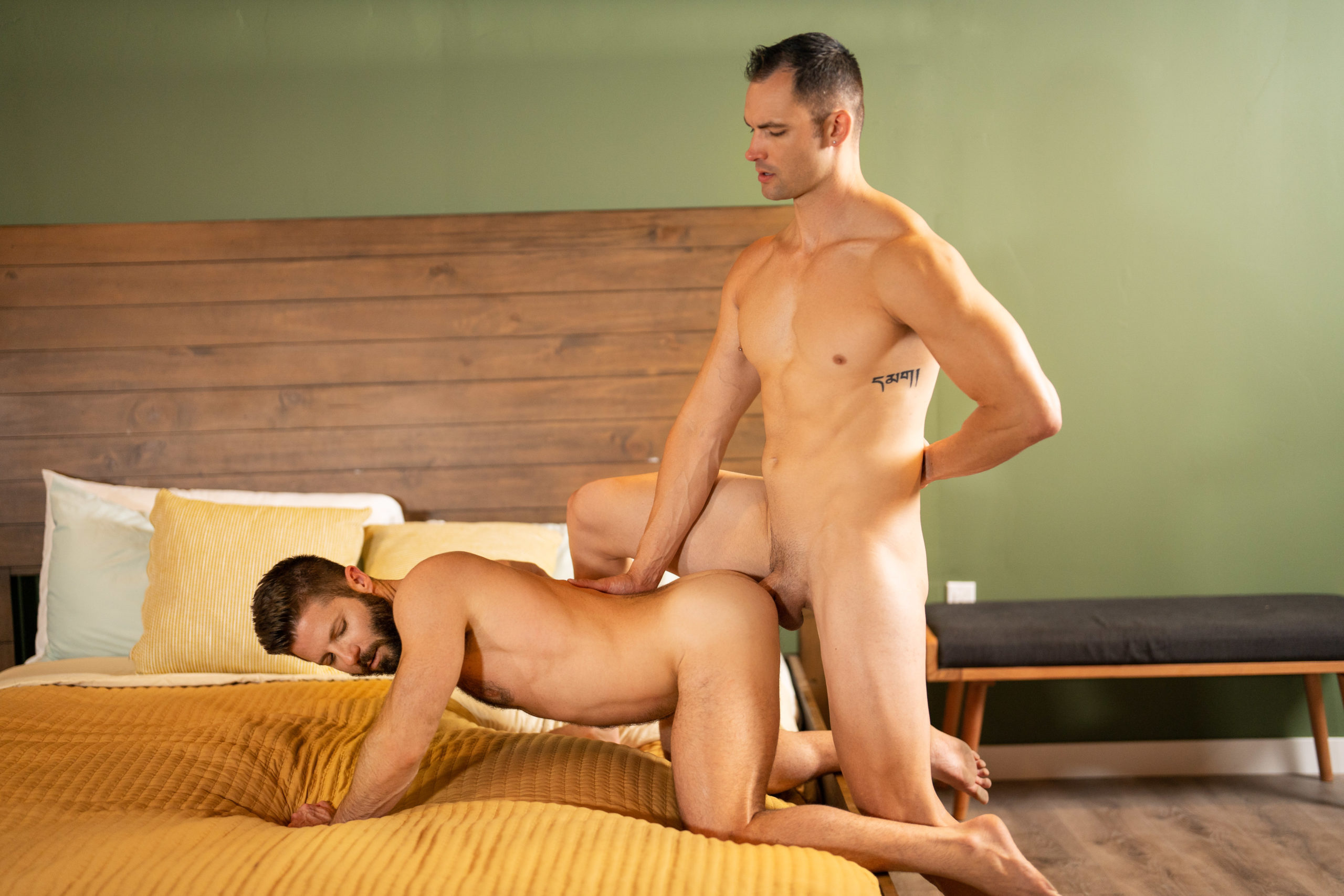 Thankfully, the height difference is not nearly as noticeable or bizarre looking in the actual video for this scene, and they do in fact make an extremely hot couple. Trailer (watch full scene here):
[
Sean Cody: Lan Fucks Holden Bareback
]