Awaiting Trial For Jan. 6 Terror Attack, Gay-For-Pay Insurrectionist "Sergeant" Steven Miles Becomes Engaged To Florida Woman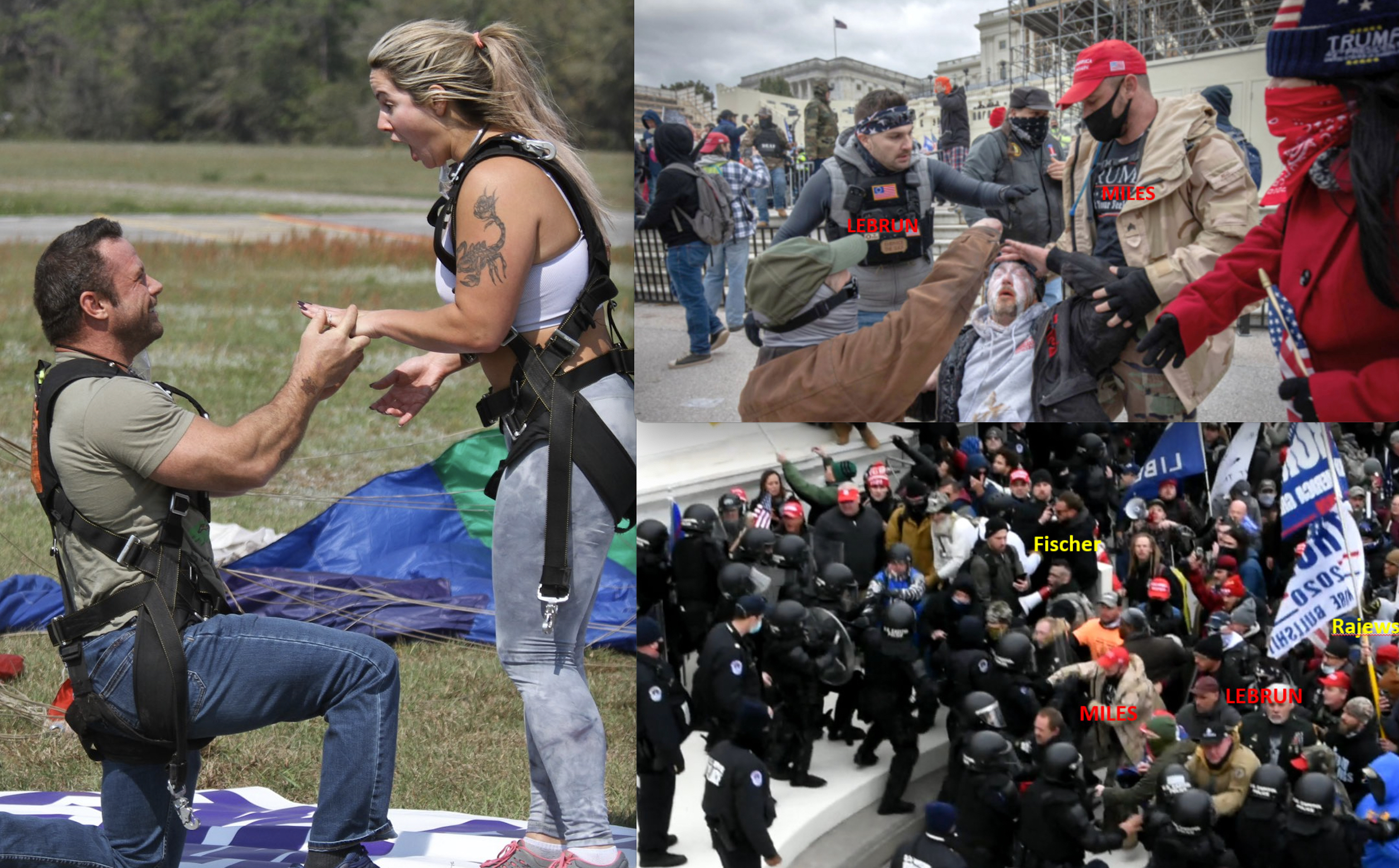 Too bad federal prisons don't allow conjugal visits.
Seditionist and white supremacist porn star "Sergeant" Steven Miles is facing six felony charges for violently storming the Capitol on January 6th with Proud Boys and other MAGA terrorists, and while he probably won't receive anywhere near the potential maximum sentence of 55 years in prison for his crimes, he'll presumably be ordered to serve at least some time behind bars after he heads to Washington D.C. for his plea agreement hearing next month. And with at least one month of freedom left before being locked up, what better way for the disgraced bigot to celebrate than by jumping out of an airplane and proposing to the one woman who knows her "proper place"? Here was gay-for-pay insurrectionist Steven Miles asking his deranged girlfriend Misty Meaner to marry him earlier this week in Florida:
I jumped out of a plane today! And then, things got even more insanely awesome 🥹🥰💗 @sgtmilesxxx pic.twitter.com/YkL6vGIjjw

— Misty ᶠᵘᶜᵏᵐʸᶠᵃᶜᵉ Meaner (@MissDemeanor_2) March 2, 2023
Assuming Misty was allowed to speak, she likely said yes. Whether or not they'll be wed before Miles' sentencing is unknown, but in lieu of wedding gifts, I'm sure you'll be able to donate to Miles' account with the correctional facility's commissary.
Please feel free to "celebrate" the upcoming nuptials (or the upcoming imprisonment) with this photo gallery of the happy couple: